After a fourth-place finish at the 2020 Belgian Grand Prix that saw Daniel Ricciardo dicing with Max Verstappen in the early stages, the affable Aussie has had a taste of what his Renault can do – and is hungry for more.
With a strong points finish at Spa, Renault is just a mere nine points off third place in the Constructor's Championship as they look to leapfrog their customer team McLaren.
Home Cooking For Ricciardo
With his Italian heritage and love of pizza, Monza is a home away from home for Daniel Ricciardo, who loves returning to the Temple of Speed each year.
'Monza is one of my favourite tracks. It's probably not typical for my style as I love street circuits with walls and the close shaves. But Monza is high-speed and a lot of fun, especially with the low downforce as the car skates around. I really like the setting in the park and I certainly get a buzz there. It's also home to the best pizza in the world, which is my weekend fuel. Although there won't be fans there, you can feel the awesome energy about the place. My background is Italian, so I do love it there.'
Sweet Silverstone Set Up
A set up tweak at Silverstone delivered Renault a lot of extra performance, which led to the team collecting 23 points at Spa, and put a smile on Ricciardo's face.
'When we did a change in practice in Silverstone and I went out that next session, I was like: 'OK the car felt transformed a bit'. I felt so much more grip coming from it and confidence to push in the entries [of corners]. We played around with it a bit at Spa and it had the same effect.
'It's just finding the sweet spot of where the car likes to be run and that's been positive. A lot of the time throughout the weekend we're always changing the car, whether it's a bit of downforce or some suspension stuff. You normally find bits and pieces; it's kind of a compromise [from corner to corner] whereas here we felt we gained some rear grip, overall load in the car, and it's nice to feel that as a driver.
'A feeling like that gives you the confidence to drive into the apex harder and not have the fear that the car may be losing the rear, like I've already felt once this year.'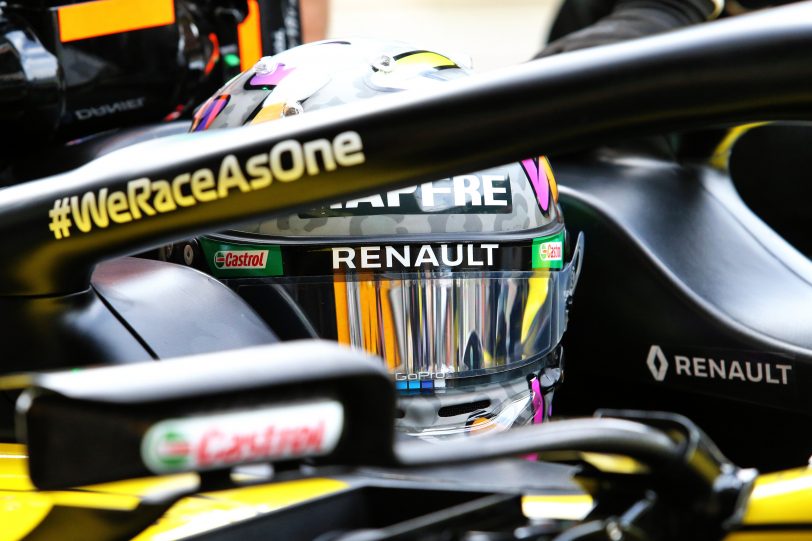 Toe To Toe With Former Teammate
After going toe to toe with former teammate Max Verstappen on the opening lap at Spa, Ricciardo is keen to do battle again, but hopefully over more than just one lap.
'It was fun, it was cool, [Max and I] spoke a bit after and we said 'it was fun to be able to do that for a sequence of corners'. We would have loved to have done that for 40 laps.
'Hopefully there's a bit more of that going on. I think this track does lend itself to overtaking and side-by-side racing, for a little bit. We'll try to make it happen again and I think we're in a good place, so we'll try and keep the ball rolling.'
Tattoo Time For Cyril Abiteboul?
After their podium finish tattoo bet, could this be the race where Ricciardo grabs a podium and sends his boss to the tattoo parlour? The opportunity is there for the taking…
'If we keep having those weekends, yeah, it can turn around quickly. One good weekend – I remember last year as well, one good weekend – and you're back in the constructors' fight. It's really tight at the moment but absolutely, it's there for grabs,' concluded Ricciardo.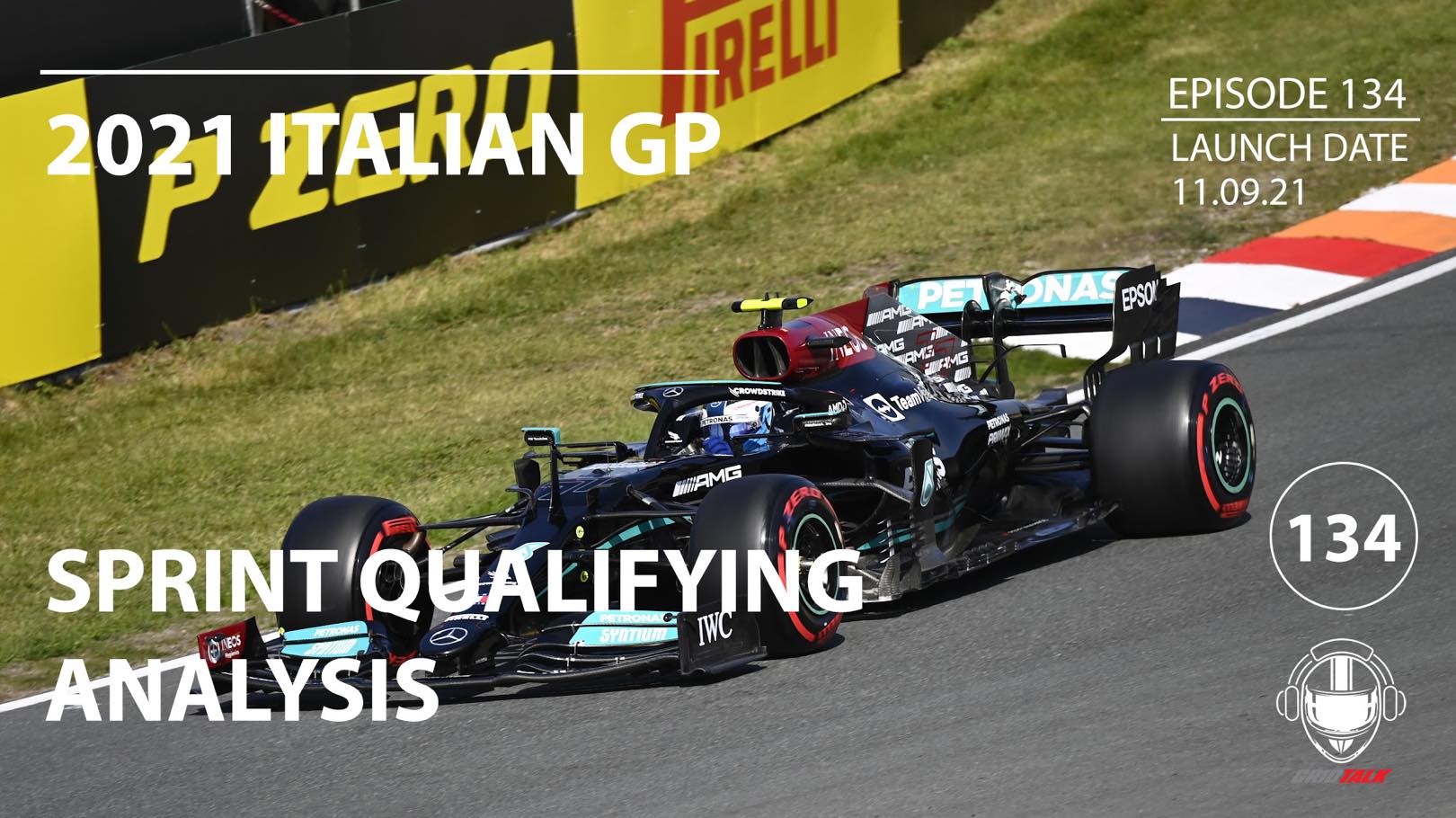 Welcome to Episode 134 of our Formula 1 podcast, Grid ...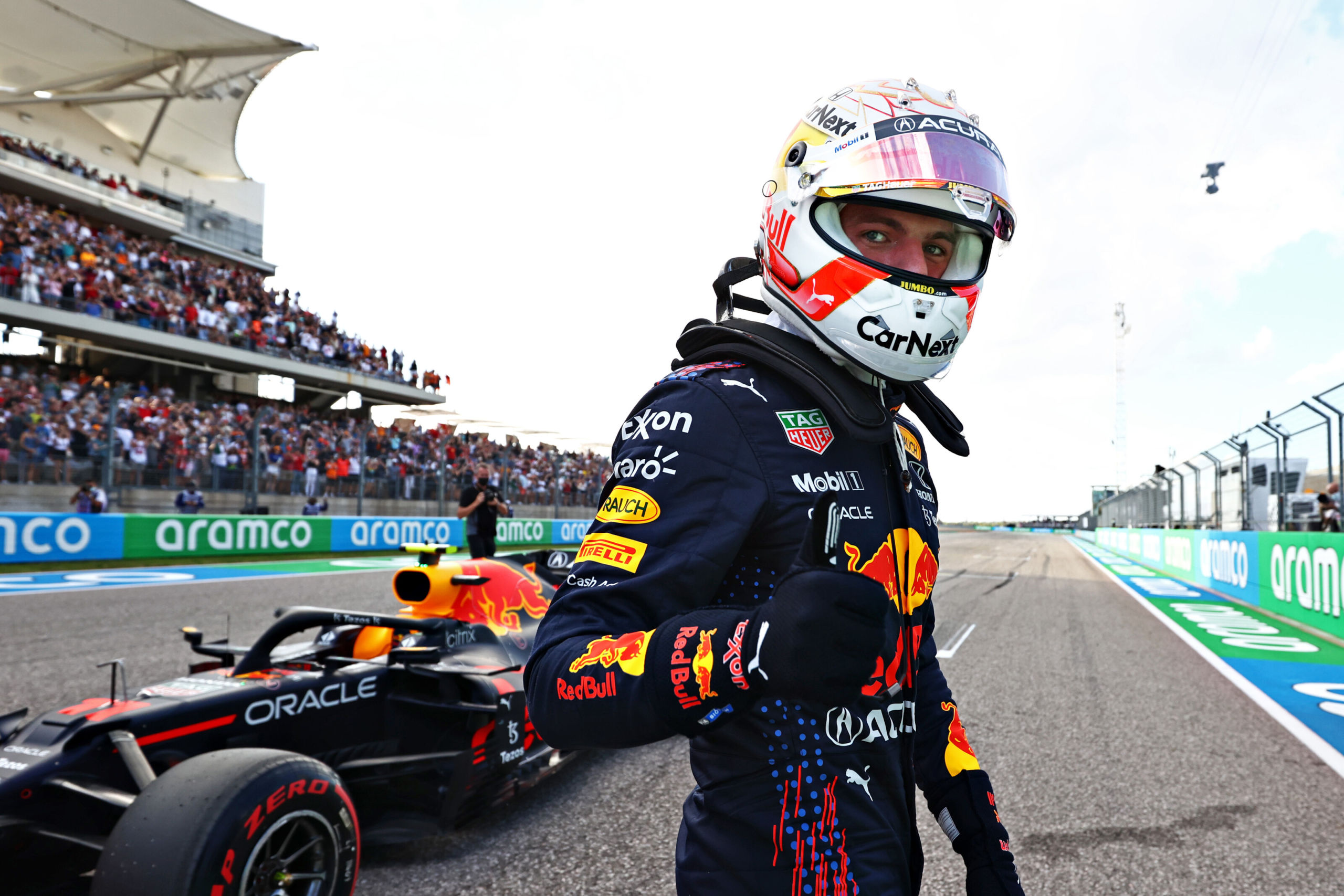 In the dying moments, Max Verstappen snatched pole position for ...