Daniel Ricciardo could miss up to two more grands prix, new Alpha Tauri CEO Peter Bayer has admitted.
Not far into his return to Formula 1 after being axed by McLaren, the 33-year-old Australian broke his hand in seven places during practice at Zandvoort.
He subsequently missed Monza and Singapore, and is not even in Japan this weekend.
"We hope Daniel will be ready for Qatar at the beginning of October," Bayer told Speed Week. "At the latest in Austin.
"I'm cautiously optimistic about that."
An even bigger issue for Alpha Tauri is its 2024 lineup, given how well Ricciardo's rookie replacement Liam Lawson has performed.
It is expected that Yuki Tsunoda will be retained, meaning it could be a head-to-head between Ricciardo and Lawson for the other cockpit.
"I spoke with the team and I can say that my contract has not yet been confirmed," Japanese Tsunoda said at Suzuka on Thursday.
"Honestly, I don't know who I would choose as my teammate as both are good options. Daniel is probably better for the experience but Liam immediately showed good speed in his first three races.
"On the other hand, the two races I had with Daniel were not the best for Alpha Tauri, and then Monza and Singapore the car was handling really well, which helped Liam," he added.
"Alpha Tauri is a youth team, but the decision will depend on what the team wants. If it's results, then probably Daniel. And Liam – I'm afraid to say something but he is also a great choice, I'll leave it at that.
"Maybe Liam and Daniel will get the contracts," Tsunoda laughed.
When asked about Alpha Tauri and Red Bull's deliberations, CEO Bayer said: "We have a clear idea for 2024 and the decision will be made in the next few days.
"I can confirm that Liam has done a great job and he is scheduled to finish Super Formula in Japan," he added.
Even outside the cockpits, it's all change at Alpha Tauri, with Red Bull deciding not to sell the team but instead move it closer to Red Bull Racing's operations in the UK.
"This was extremely important in the consolidation phase, especially for the nervous employees," Bayer admits. "We are a full part of the family."
He said the currently Faenza-based team will source new staff from the UK, and pay for them with "new sponsors" – who will take over the naming rights from Red Bull's fashion house Alpha Tauri.
"The only thing I can reveal at the moment is that we will be leaning heavily on the parent brand Red Bull," said Bayer. "We have a new name and new logo and the announcement is being planned.
"I have to make it clear that Alpha Tauri will continue to exist as a fashion brand, but its further involvement in Formula 1 is still being clarified," he explained.
The latest rumours suggest Adidas will be part of the new name – as will Hugo Boss.
"Hugo Boss announced that they wanted to get more involved in Formula 1," Bayer confirmed. "Several teams went knocking there, not just Aston Martin and us.
"With our new approach, many doors have opened for us," he added. "We are very optimistic about having some new partners. The economic signs are good."
Want to save this information for later?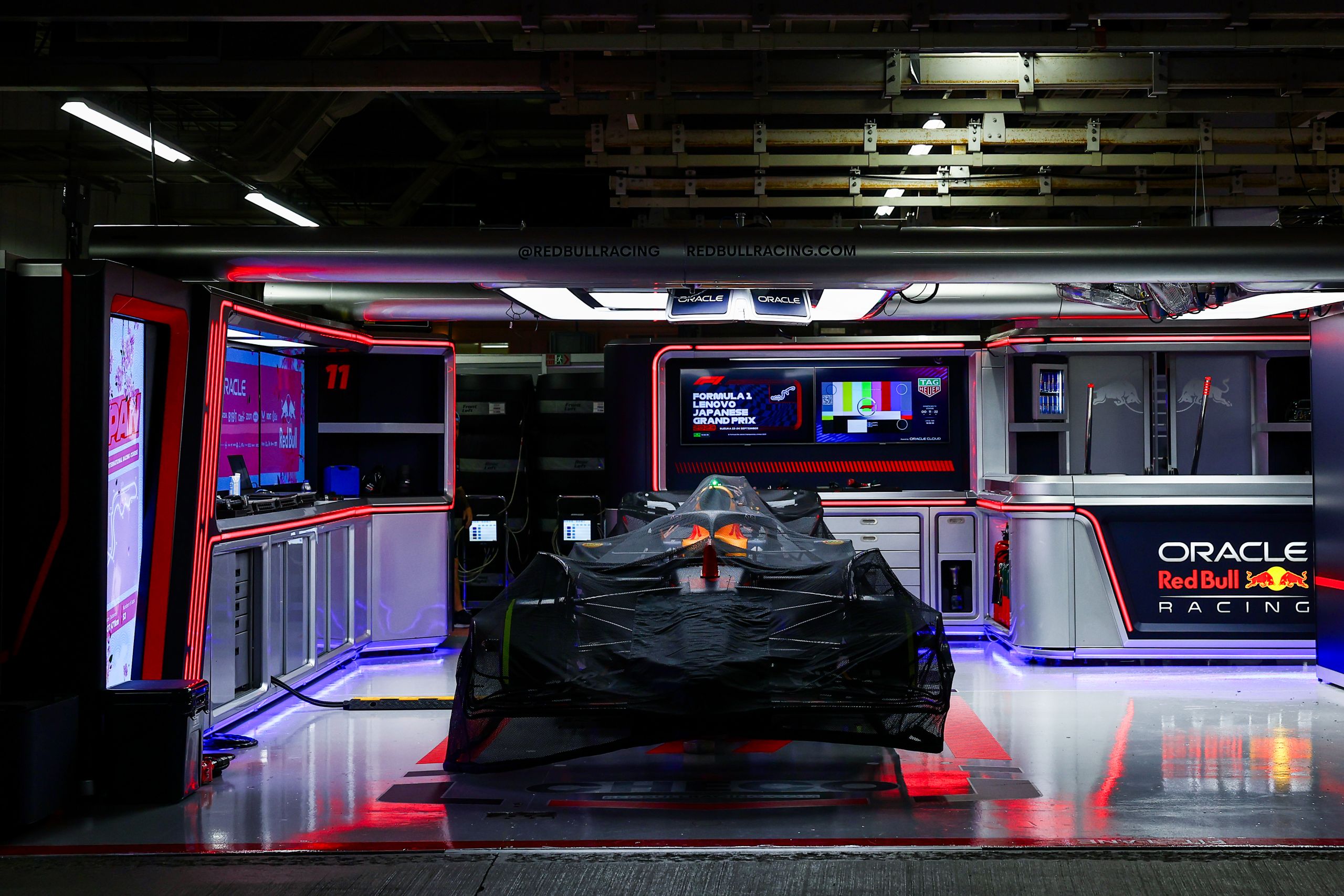 The roar of engines, the blur of speed, and the ...