In what is becoming a more and more complex matter for all parties involved, Renault's Cyril Abiteboul has confirmed he is considering appealing the sanction handed out Racing Point's rule breach regarding their brake ducts.
There are two parts to the matter; the sporting regulation breach, of which, Abiteboul is satisfied the correct decision was made.
However, his concern is regarding the technical regulations as the Racing Point car has an advantage, and seemingly will continue to hold that advantage for the remainder of the 2020 Formula 1 season.
'It's a complex matter, it's a matter that actually features two elements in it: there is a very specific and targeted discussion and protest in relation to one part of the car – brake ducts, front, rear – and in relation to that we are satisfied with the fact that the FIA and the stewards confirmed that some of these parts were in breach of the sporting regulation.
'It's the sporting regulation but it really is a technical matter that ends up being placed in the sporting regulation – but it is a technical matter. So, we're satisfied with that conclusion.
'I think that the question of sanction is open for debate, and we will consider that matter, bearing in mind the advantage that was obviously obtained will keep on going for all the season and it's a very material advantage.
'Just to put things in perspective, any teams will be spending 20 per cent of its ATR time, of its aerodynamic time, into developing those parts – so it's not a small part.
'The second element that's part of it, as Toto was mentioning, it's a wide topic of copying a car.
'I think, again, in that respect, we need to recognise that what Racing Point has done, based on a car that has such an advantage, against anyone else on the grid, has been a shock to the system, has been a disruption, and I think there have been other disruptions in Formula 1 before, like there have been other disruptions in industries before.
'We need to see how we deal with it. I think yes, copying has been part of the story of Formula 1 but technology has evolved so much that it's now possible to do things that were not possible to do before. So, our doctrines, our thinking, or regulatory framework needs to evolve with the technologies that allow you to do some stuff that was not possible before, with a level of accuracy that was not possible before.
'We've been pleased with the statement from Nikolas Tombazis this morning, in parallel to the decision of the stewards about his willingness to tackle that matter and to tackle it strongly, without waiting, for next year – but we need to understand exactly what's behind that statement. That's why again, we'll take a little bit of time before deciding what's our course of action from that point onward, said Abiteboul.
The ruling declares that the Racing Point cars were designed in non-conformity with the regulations, were run in non-conformity with the regulations, and will continue to be in non-conformity with the regulations for the rest of the year presents a challenging situation for Abiteboul to stomach.
'It's a position of the stewards. Obviously we can only refer to previous cases. Not going very far back, ourselves we were found in breach of the sporting regulations last year and we've been immediately disqualified from the event and had to remove the contentious device.
'It was a sporting regulation, not a technical regulation so there is a question of consistency.
'That's why, as I said, we are reserving our opposition. It's a complex matter but we should not lose sight, despite the complexity, despite indeed the copying that is currently not addressed by the regulatory framework, that there is a black and white situation and judgement and decision on the legality of a part. That's what we're going to focus on in the next 22 hours we have left now.
'It happens that usually we have one hour to do that but in this particular case, given the complexity, we have 24 hours to do that and then 96 hours to confirm that appeal. So again, because it's complex, we need to balance carefully the interests of the sport also, and the consistency of the sanction. We are looking whether or not we will appeal the sanction – not obviously the decision,' he added.
On the subject of bringing the teams closer together on the track, the team boss is hopeful that the Concorde Agreement can accommodate all teams, and see all teams willing to sign.
'Probably 95% of the terms are agreed but there are a number of details for which we probably need to take a little bit of time, give the time to our lawyers, the lawyers representing the 10 teams, to come up with a solution.
'I think it's a balancing exercise between not compromising on certain aspects that are important, working on those details but also providing a bit of visibility and stability to a sport in a world that is shaking, that is facing a number of unknowns – that are obviously not connected to the Concorde – but I think that stability and a commitment from teams in order to market the sport for next year and the year after that as again the world is changing is also important and that also needs to be recognised in my opinion.
'But we are all still pushing for a collaborative process that involves all 10 teams rather than teams signing individually,' he concluded.
Want to save this information for later?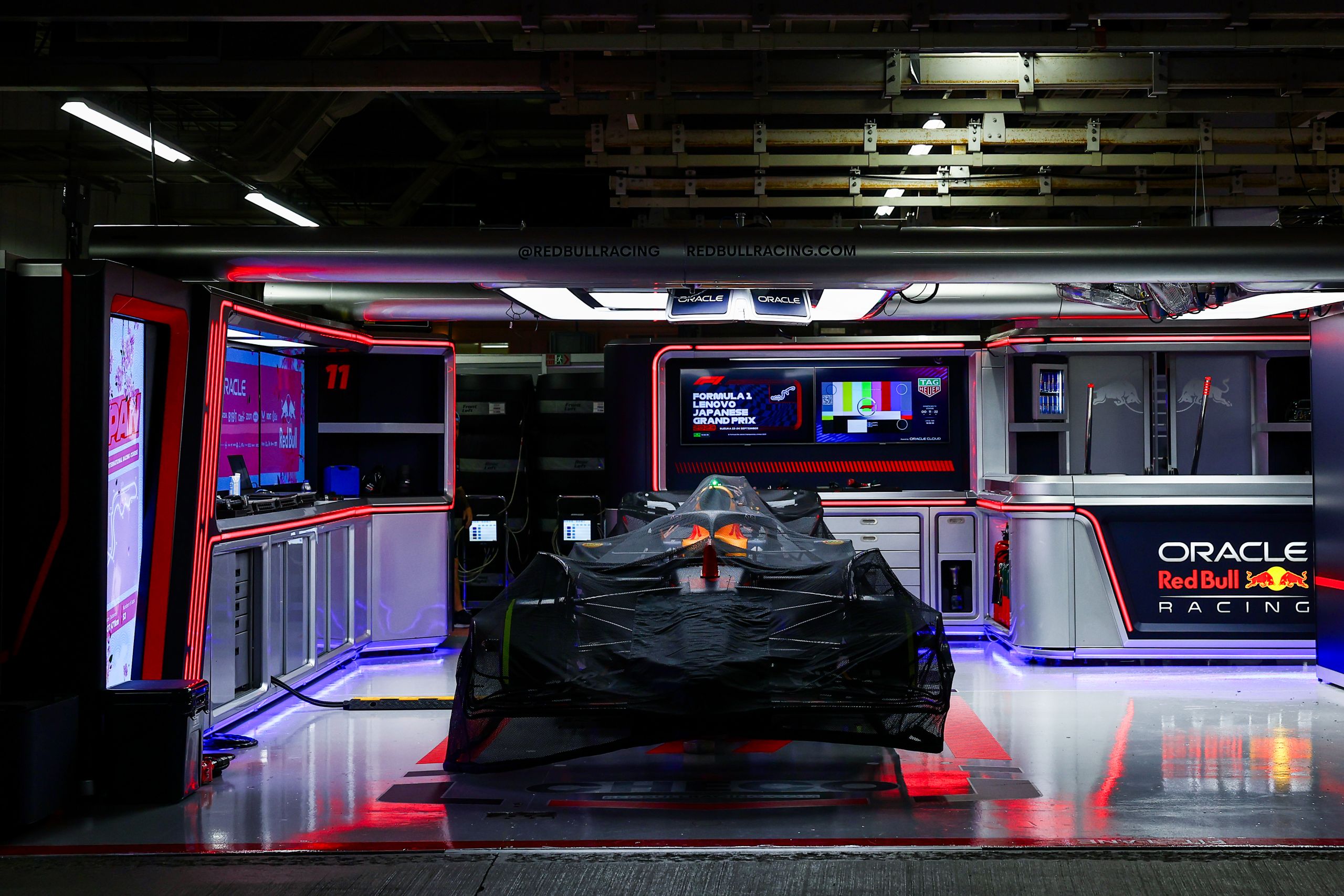 The roar of engines, the blur of speed, and the ...