After stepping into the Red Bull Racing hot seat with aplomb in 2019, Alex Albon has found 2020 to be a more challenging season to date, with rumours already starting to swirl about his position for 2020.
However, team boss Christian Horner has confirmed he is pleased with Albon, who has the unenviable task of trying to match teammate Max Verstappen.
Red Bull Racing Happy With Their Choice
But for some unfortunate accidents, Albon would have secured a maiden podium in Formula 1 before now. Although this adds a certain amount of pressure, the team is basing their opinion on the sum total of his work.
'Well everybody's obviously got an opinion on this topic but they don't have really the facts. So I think that Alex is doing a good job in what's been a difficult car this year.
'It's a different car to last year, I'd say the car's harder to drive than 12 months ago. When he got in the car 12 months ago he did a much stronger job than Pierre had done up to that point in the year.
'I think Alex has got a lot of talent that obviously we haven't seen come to the surface yet.
'His racing has been very strong on a Sunday but he's struggled with the car over a single lap. And, of course, Max has been so strong at getting the most out of the car. You think back to some of the great drivers, whether it's a Schumacher or a Senna, and being a driver alongside those guys was very tough. I think that's a similar situation that the seat alongside Max has at the moment.
'Alex is only going to get better: he's still pretty young and inexperienced. This is only his second season of F1 racing and we're doing all that we can to support him and develop him. And as we've seen, this is a driver that nearly won the first race of the year. Strategically we were sharp. He obviously got turned-around by Lewis that race.
'He was fighting for the podium and should have been on the podium in Brazil at the end of last year. I think he'll have more Sundays like that in the coming races where he's competing and fighting for podium finishes on merit. So, the team has confidence in him and belief in him and we're happy with our choice.'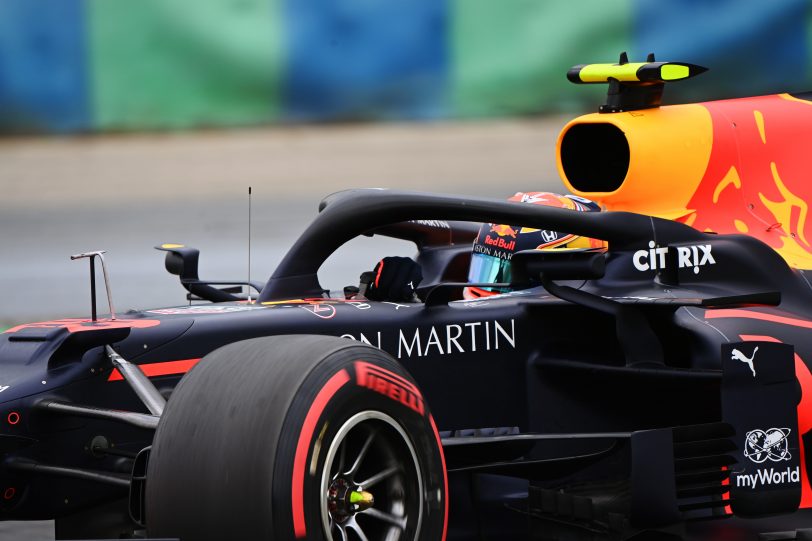 Trying To Close The Gap To Mercedes
With Ferrari in the doldrums, it has been on Red Bull to mount a challenge to Mercedes in 2020. With the full 2020 Formula 1 season schedule announced, Horner and his team now understand the task ahead if they are to overtake the German outfit.
'I think Mercedes have done a great job over the closed season. They've come out with a very competitive car. We're still splitting the Mercedes at the moment which is a phenomenal achievement by Max and yeah, we are working very hard to close that down – but they are a big machine, a well-oiled machine, a well-funded machine and obviously, as a package they're doing a very, very good job at the moment, so we're working very hard, we've had a good run of results and obviously we want to close that gap down because it's not just this year, it's also next year that it applies to.
'I think hopefully we have stuff in the pipeline, hopefully, a better understanding of some of our issues from earlier in the year which will see a stronger vein of development could through onto the car.
'Obviously there's still a long way to go. Usually after what would have been the summer break we'd have had nine or so races left, now we've got 11.
'It's just great to be racing and obviously every measure and precaution is taken to keep Formula 1 active and going to some interesting new circuits. Circuits that we haven't been to for many years.
'The last time I was in Mugello I was racing there in 1997. I just hope we do a little better than I did then. To go back to Imola, Nürburgring, Istanbul, again another great circuit, so there are some good challenges coming up. I think the races come thick and fast.
'Hopefully, we can put more performance on the car and it'll be nice to have more days like we had at Silverstone a few weeks ago.'
Team Pleased With Concorde Agreement
After negotiations dragged on for two years over the new Concorde Agreeement, Horner took a pragmatic approach, and is pleased with the work Liberty Media have put in to grow the sport.
'Well, I think we've been talking about this agreement for almost two years now so you have to take a holistic view of these things. I think we'd reached a point where the agreement was what it was and you've got to take a view on it.
'Liberty has been very clear since the beginning. It's been a lot less fun negotiating with Chase than with Bernie but he's been scrupulously fair and so I think there is a different distribution now, with things like the cost cap and a more even spread of distribution. Teams like Haas will certainly benefit from that.
'From a Red Bull perspective, obviously, seeing how Liberty have been running the sport the last few years, it feels like commercially they're going in the right direction and this agreement feels less binding than other agreements that we've signed in the past but it's more of a partnership I would say.
'It's now down to the teams to work collectively with the promoter to improve the show and the appeal of Formula 1. And this is an opportunity by all the participants signing to that to work collectively on that,' concluded Horner.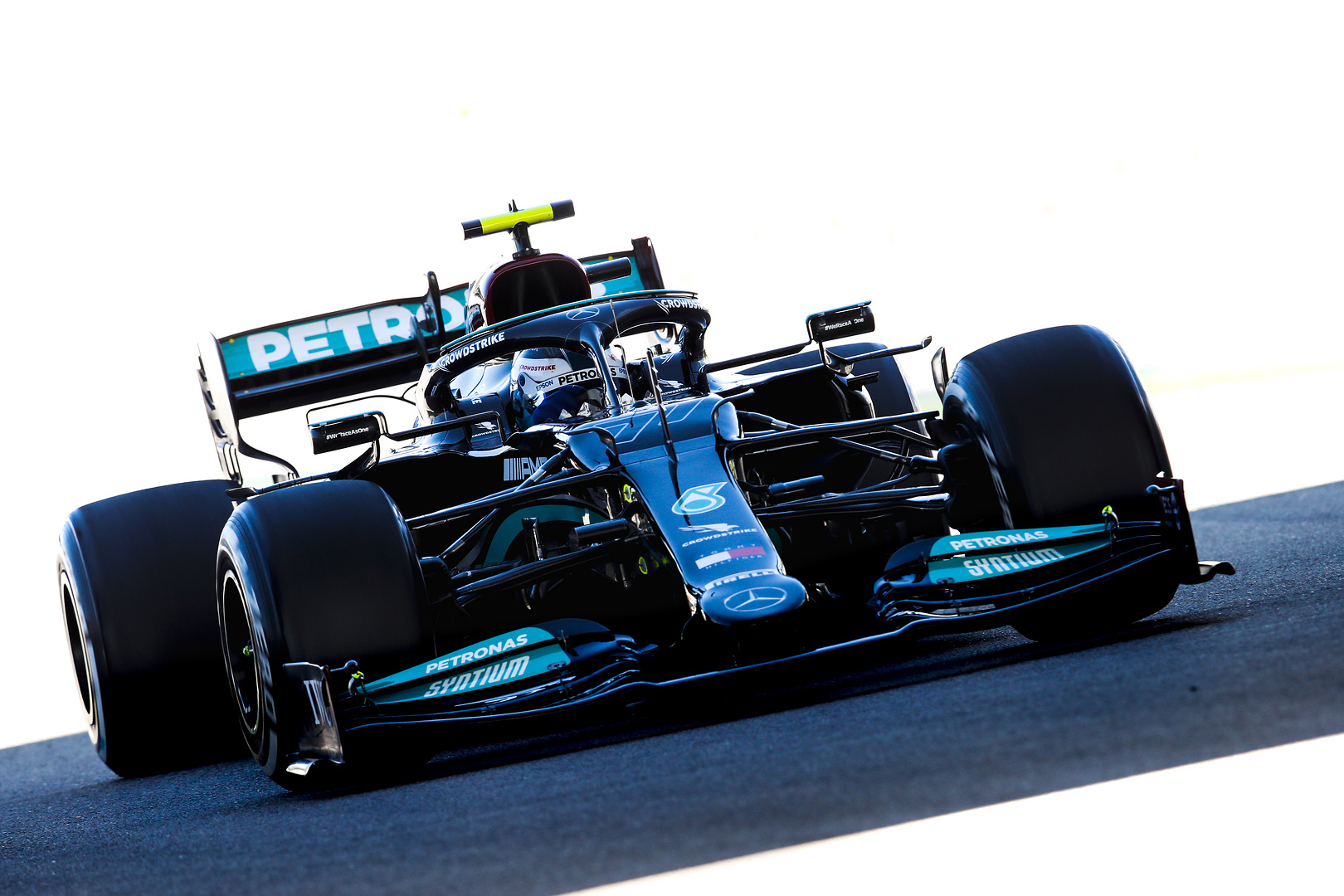 It was a strong Friday showing for the Mercedes-AMG Petronas ...