Charles Leclerc took his sixth pole position of 2022 with a stunning lap on the streets of Baku, extending his current pole streak to four in a row.
The Ferrari driver, who has won twice from pole this season, set a rapid pace in the first and second sectors to secure pole by almost three-tenths of a second.
Leclerc becomes the first driver to score a second pole position in Azerbaijan, where there has also yet to be a repeat winner.
The Monegasque made perfect use of the powerful slipstream in 2021, but this year, it was all pure speed from his Ferrari.
The 24-year-old said: "Ah – it feels good! This one I probably did not expect it, because I thought Red Bull were faster but extremely happy."
"Taking pole position always feels good, but this one is particularly satisfying as I wasn't expecting it. Our competitors looked stronger than us, especially in Q1 and Q2. On my last run in Q3, everything came together. I don't think I left much on the table and I am very happy with my lap. I really look forward to the race. I love street tracks and it's very special to push to the limit with the walls. Tyre management will be key. It's an element we have managed well in the past two races, so I am optimistic and just want to finish the job."
Sergio Perez, winner of the previous race in Monaco, will line up second alongside Leclerc on the front row for Sunday's Grand Prix, ahead of world champion teammate Max Verstappen for the second weekend in a row, who qualified third.
Leclerc's Ferrari teammate Carlos Sainz will start the race a disappointed fourth, having been fastest on the first runs in Q3, but made an error early in his final run, leaving the door open for his rivals to jump ahead of him.
"It was quite a positive day on my side despite the final result. I felt better in the car and more comfortable when pushing the limits. We progressed well through the sessions and I found myself quickest before the last run. It was extremely close at the top and I knew I had to take that extra bit of risk on the last attempt. Sometimes it goes well and sometimes, like today, you miss out on a better result. Unlike other circuits, the starting position is not that critical here in Baku and anything can happen tomorrow. We'll try to attack and gain positions during the race to bring home a strong result. The team gave us a great car again today so congrats to everyone and to Charles," said Sainz.
Drama is never far away in Baku, meaning pole position converting itself into victory is far from a formality.
Charles Leclerc the Man of the Moment Again
Although Leclerc claimed pole by almost three-tenths of a second, both Red Bull drivers and teammate Carlos Sainz will likely think they had a legitimate shot at the pole position.
In a session which had seen the top spots regularly swap between Red Bull and Ferrari drivers, as the two teams ran slightly varying run plans, trying to secure good track position to set their lap times.
When push came to shove, Leclerc again pulled a lap of quality out of the bag.
Like Senna and Hamilton before him, the 24-year-old appears to have a trait shared with few others, that of stunning single-lap speed.
Having seen a pole slip away through his own error in 2019, Leclerc showed supreme courage and car control to produce a lap that was almost half a second faster than his teammates' best effort.
Sainz did make an error on his final lap, but it is unlikely that he would have had an answer for the Monegasque's effort.
Neither did the Red Bull pair, which Team Principal Christian Horner confirmed by saying: "I think we didn't quite have the pace to get that pole today."
Following his superb lap, Leclerc said: "I managed to do a good lap, so extremely happy."
Ferrari ahead but are Red Bull Favourites?
Leclerc may have secured another pole position but Red Bull may enter Sunday's race confident of turning second and third on the grid into a fifth consecutive win for the team.
Ferrari have brought upgrades to help their car with its tyre-hungry habit, which has hurt them over a race distance so far this year, with Leclerc describing the race pace in practice as a "step up."
Previous races in Baku have shown that overtaking is very possible, especially where a car has superior straight-line speed, even before you factor in the use of DRS.
The trend of 2022 has been that Ferrari have the speed in the corners but Red Bull hold an advantage on the straights.
Round 5 in Miami showcased this perfectly, as Ferrari struggled with tyre wear having locked out the front row, allowing Verstappen to make the pass on Leclerc.
Despite a late safety car on that day, the Dutchman had the pace to keep his title rival behind, even when the Monegasque driver had DRS.
Red Bull's issue might come from Perez potentially being the faster of their pair again.
Mexican Perez is considered a Baku specialist and won the race there last year, although Verstappen led most of the race before a tyre failure late on.
Ferrari will be concerned about their deficit on the straights, as well as the sharpness Red Bull's pit wall displayed in Monte Carlo.
How each team can react on the fly to safety car's or a red flag could prove crucial, as Baku is only too willing to serve up chaos.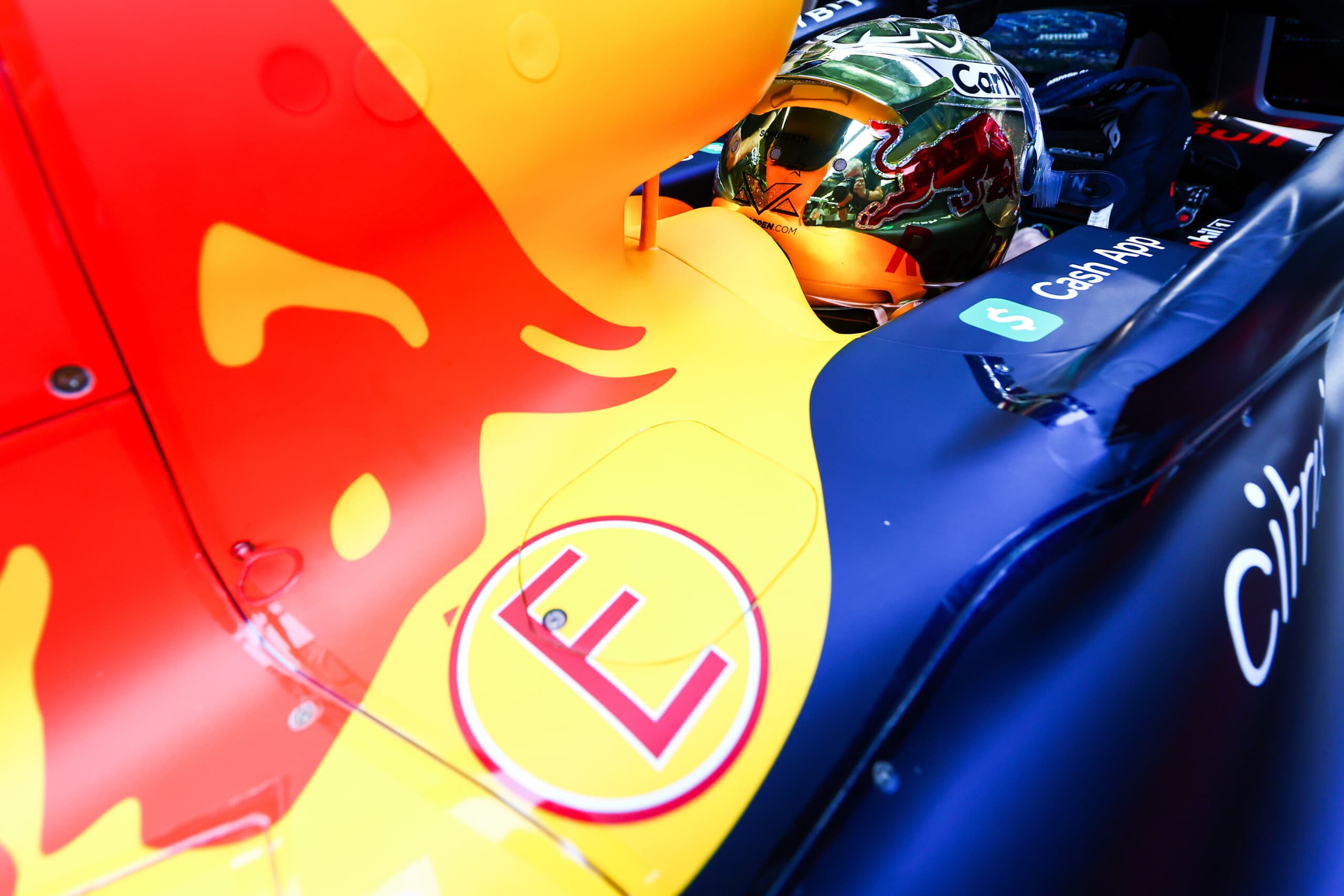 With 2022 in the record books, attention has quickly turned ...