Ferrari! 1000th Grand Prix. A race nestled in Italian heartland, home to arguably the most popular team in the history of the sport. Can the stage get any bigger? The expectation? Massive. The chances? All resting on a certain car colored in a classic burgundy livery bearing the number #16!
On Sunday, in a race boasting of superstars like Lewis Hamilton (closing on a 90th Grand Prix victory, and a seventh-world title), Sebastian Vettel (a four-time world champion and winner of fifteen races in the red), and Kimi Raikkonen (soon to be F1's most experienced driver by GP-count ever), it will be Charles Leclerc who'll find himself amid scrutiny and unwavering anticipation.
Never before, in a Ferrari context has the feeling of reminiscing the great Hans Zimmer's "Lost but Won" seemed so relevant.
For in a season where nothing, just nothing's quite gone Ferrari's way, one man has emerged with his head held high, scoring two podiums with the exact same machinery that a four-time title winner has struggled to come to terms with.
A feel of rush amid bittersweet Ferrari pain
Is it too dramatic to think whether the sentiment echoed by Zimmer's majestic track for Rush could well be the tune Leclerc listens to? "I know the car's not right, the team is dwindling, but I have to keep up the fight!"
Could these well be the thoughts that mirror Leclerc's resilience?
It helps to be a Ferrari driver; you don't have to go to headlines, you become one. You automatically garner attention- good and bad- for there's something meteoric, borderline-mythical in being associated with Maranello.
But the fame can often be outweighed by the burden of expectation when you represent the Prancing Horse in at the top annals of a contest marked by trailblazers and mega achievements.
And one doesn't need to find just how that is other than referencing 2020, a year that's become notorious for exposing chinks in Ferrari's armor. The year, where it doesn't require one to be a pundit in the commentary box to note the team so used to competing hard and fast with Mercedes has become a lowly midfielder.
But credit to young Charles Leclerc, who, somehow, just somehow managed to put some soft spots through in that SF 1000 on Saturday, to salvage something, if not exactly 'pride' as he emerged fifth-fastest in qualifying.
Overshooting despite challenges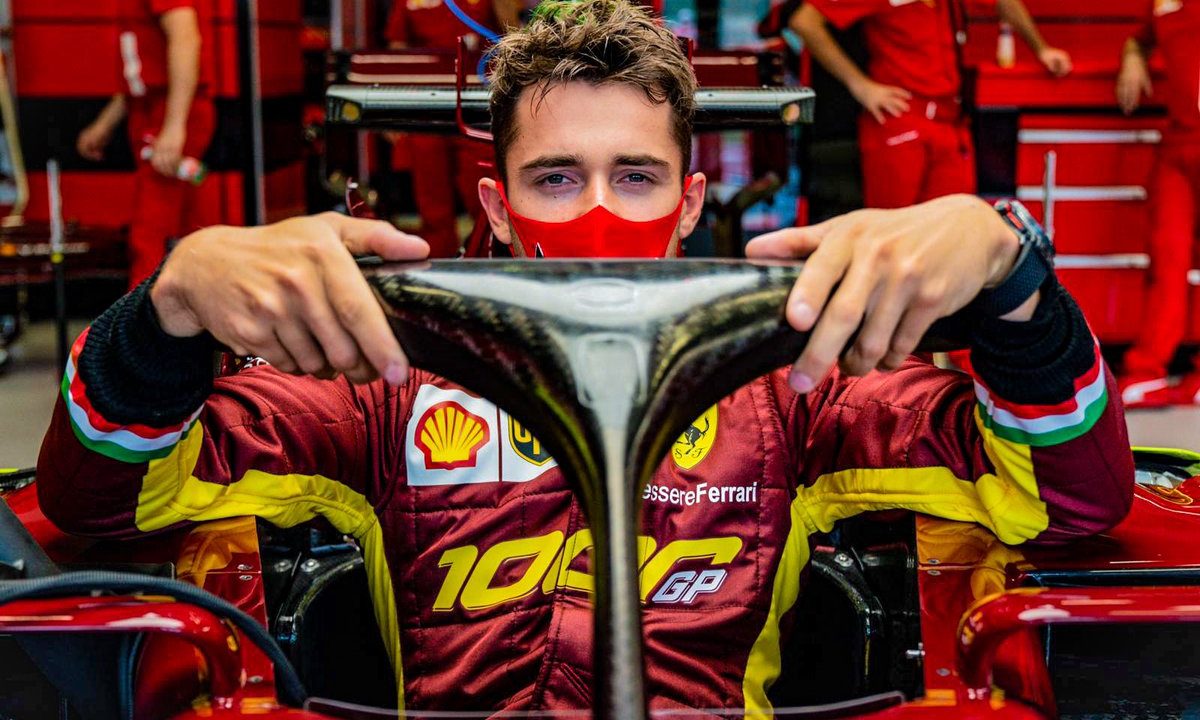 Was that kind of qualifying grid slot even possible? Who saw it coming?
Credit also to Ferrari's man-in-charge, especially in the point-scoring department (Leclerc scoring 45 in comparison to Vettel's 16) for keeping up the fight on a day where both Renault's seemed in significantly better race pace condition to tow not tail Leclerc's Ferrari.
How then did Charles Leclerc achieve not just that, but manage to keep both Racing Points behind is something that can be credited to maybe faster reflexes and perhaps a greater understanding (than Vettel's) about the insufficiencies of the car.
Easy to fill in the blanks from the comfort of an air-conditioned room using no skill but conjecture but very difficult to bring out something prancing like a horse from a car that's, purely on pace, seemed a banal mule. No?
What lies ahead on Sunday?
That being told, even as his teammate Vettel (P14) may be on a different battle-course altogether, finding himself the challenge of overcoming even Kimi's Alfa Romeo (P13) overwhelming, Charles would know his task shall be entirely different.
Firstly, he might find his Ferrari's dubious straight-line speed thoroughly exposed, especially in attempting to catch Albon, due to begin from P4. Additionally, Leclerc would also know that both Racing Point cars, perhaps stunned by being out-qualified by a visibly vapid machine, would be too keen to lunge ahead.
It'll, therefore, be a two-way battle: attack and defend! Make most on high-speed corners if the straights don't turn out to be useful friends.
But whatever might happen in the 59 brilliantly thrilling laps that we hope Sunday unfurls, one can't refrain from crediting Charles Leclerc for what he's due.
In gathering his fifth at the Tuscan GP qualifying, Charles also somehow managed to secure his second-best start to a race in 2020, his previous best qualifying result being the P4 gathered at round-one, at Silverstone.
Solider on, Charles Leclerc!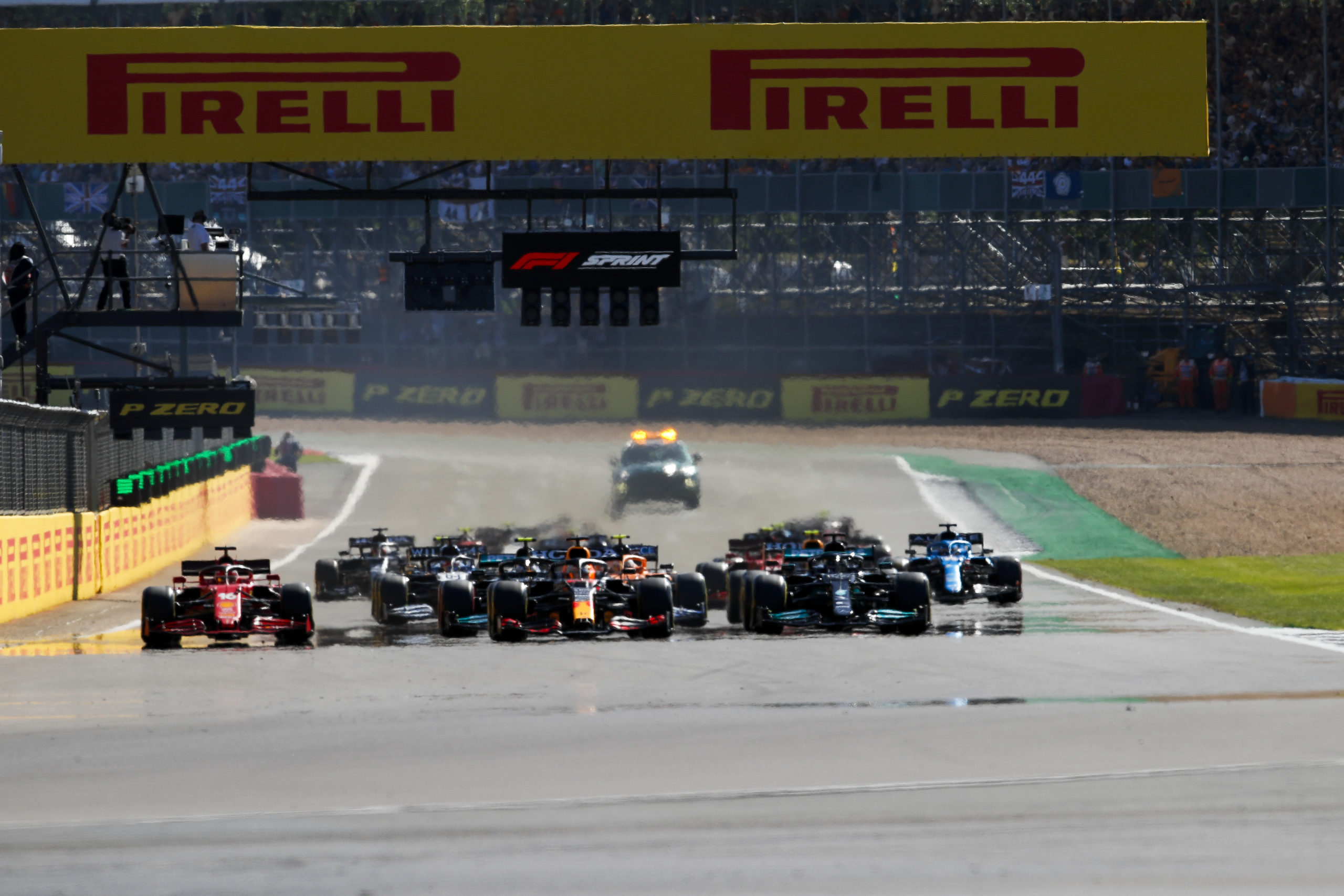 Formula 1 returns to the venue of the first ever ...