Sergio Perez leaving Racing Point at the end of the 2020 Formula 1 season has been rumoured for some weeks now, however, the news still comes as something of a shock.
Who said 'silly season' was over with the sudden announcement of (several) key driver changes that made headlines a little over a two months ago with Sebastian Vettel leaving Ferrari at the end of the current season to make way for Sainz and Ricciardo moving to McLaren for 2021? 
Add Pérez' stunning revelation to the world about his 2021 future, and what you have is one crazy juggernaut called Formula 1, where what unfailingly unravels is uncertainty. 
Sergio Perez Leaving Racing Point
In many ways, what suffices to say is that the worst fears of Racing Point and Mexican driver Sergio Perez-fans were realised when 'Checo' announced that he'd leave the Lawrence Stroll-owned marquee at the end of 2020, the ongoing season. 
It puts to end huge speculation that's long been felt and has, over the course of several weeks altogether, become the standard theme of F1 debates: whether or not Sergio Perez would leave Racing Point? 
In making a shock announcement about the finality of the decision, the 30-year-old from Guadalajara confirmed that he would no longer be a part of the famous pink and white liveried team come 2021. 
This means, with Mugello slated for the coming weekend, coupled with the Russian Grand Prix double-header and races at Turkey and Bahrain, one of the most talented drivers on the current grid has no more than a handful of races left with Racing Point. 
It's a team that's been central to his gritty and popular career, and it's a team he's lifted fo a position of stern midfield ascendency thanks to his notable consistency. 
Alas, we shall only see one of the strongest drivers on the grid in the RP 20 for only a few races now. 
But an exit for one is often always an entry for another and while there's no official confirmation yet on the most trending theme in Formula 1, many are of the view that Pérez' departure will make way for Sebastian Vettel in 2021. 
However, despite Vettel making no faces about his desire to continue in Formula 1 in the imminent future, the four-time world champion has, to date, never confirmed whether the switch to 2021's Aston Martin would indeed be possible. 
Having that said, here's what Sergio Perez had to offer in regards to his decision, " Everything in life always has a beginning and an end, and after seven years together, my time with the team will come to an end after this season." 
That being told, one of the biggest questions now for the upcoming season is whether Sergio Perez- a veteran of 186 Grands Prix, eight podiums and four fastest laps, thus far, can still find a way back into Formula 1 and whether any existing teams on the grid can find a seat for the famous Mexican. 
Howsoever remote the chances of that may seem, with Racing Point holding on (and naturally so) to Lance Stroll with Vettel now linked to the seat and Fernando Alonso already scoring a seat with Renault for 2021, there'll still be tons of wishes and hopes riding on Pérez to find a drive. 
At a time where the sport is still making itself available to drivers who are several seasons more experienced than Perez, Raikkonen about to turn 41, many would feel it's a travesty of justice of sorts to not have a younger and fantastically gifted driver on the current grid. 
But that's how this dangerous and widely loved sport pans out; often in a cruel way where the more one feels it can be gauged, the sooner it turns into an unpredictable slugfest holding little for emotions. 
Racing Point Boss Praises Checo
Otmar Szafnauer, CEO & Team Principal of BWT Racing Point F1 Team was quick to praise Perez, and thank him for all his efforts with the team.
"Checo has been part of the Silverstone family for seven years and in that time has become one of the most complete drivers on the grid.
"Blisteringly quick on Saturday and Sunday, he's established his reputation as a tenacious racer and together we have enjoyed some fantastic moments. If there was ever a sniff of a podium, Checo was ready to pounce, and those five podiums represent some of the finest days in the history of this team.
"Outside of the car, Checo is a true character and a good friend, and it's been a pleasure working with him for such a long time.
"Although we will say goodbye at the end of the year, there are still nine races to go and plenty of opportunities for Checo to make some more special memories with this team."
Sergio Perez Leaving Racing Point Announcement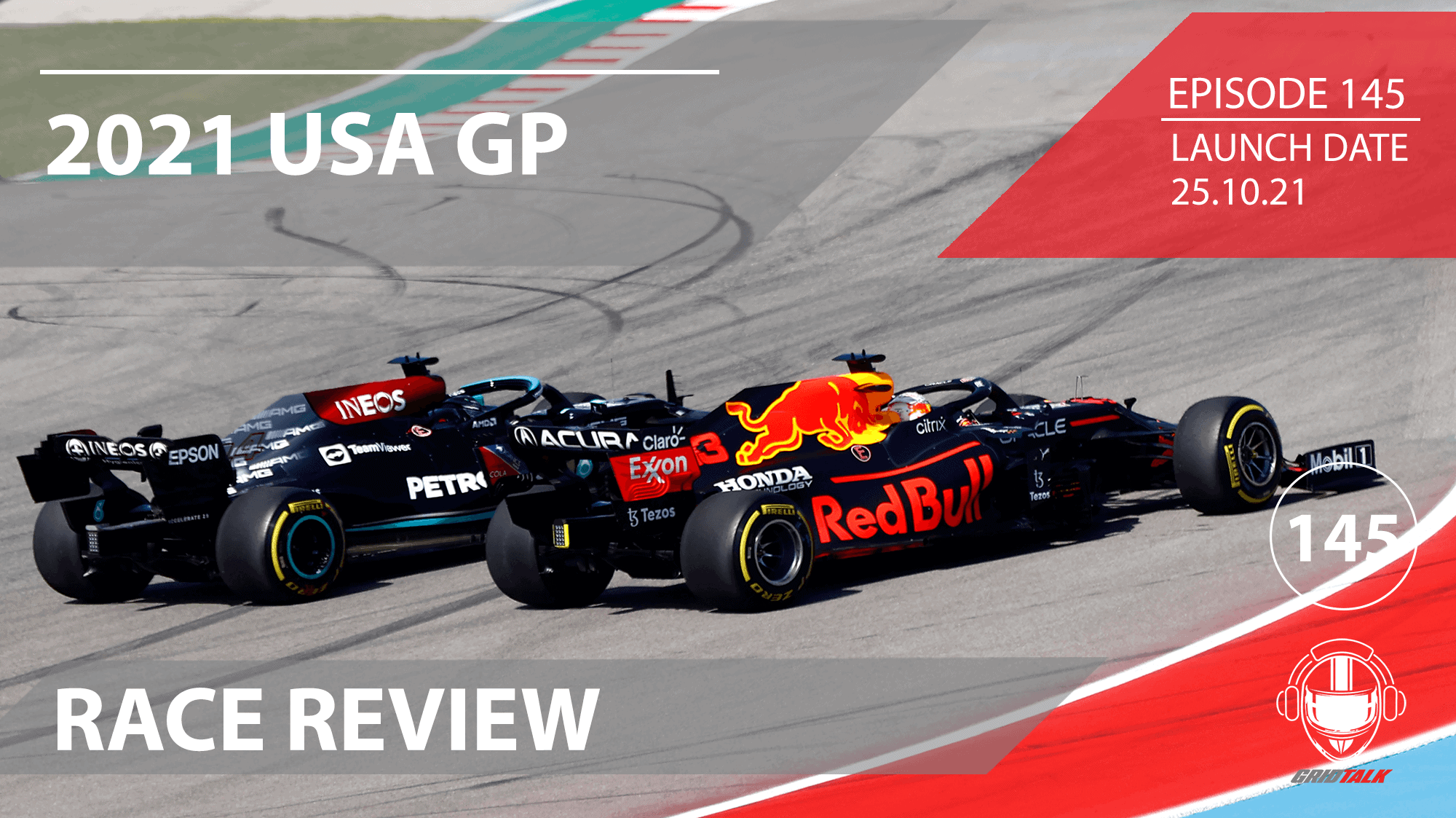 Welcome to Episode 145 of our Formula 1 podcast, Grid ...