Ferrari's Carlos Sainz took back-to-back pole positions for the first time in his career at the Singapore Grand Prix, as 2023 season dominators Red Bull saw both cars eliminated in Q2.
It's the Spaniard's fifth pole in Formula 1, and Ferrari's third of the season, having also taken pole in Azerbaijan in April.
29-year-old Sainz beat Mercedes driver George Russell to the top spot by just 0.072s, with teammate Charles Leclerc in third.
Sainz said he had felt confident throughout practice and each qualifying session leading up to Q3.
"Just focussing, not doing any mistakes in the lap, keeping it clean, here in Singapore normally pays off.
"It was a bit of messy session for everyone, but we kept the focus, put a good lap in at the end and got the pole position."
Red Bull came into the weekend with a slim chance of clinching their sixth Constructors Championship, having won every race so far this season.
But both championship leader Max Verstappen and Sergio Perez were eliminated in Q2, the RB19 looking difficult to drive around the Marina Bay circuit.
Dutchman Verstappen, who leads Perez by 145-points in the championship, was 11th fastest in Q2, while Mexican Perez spun on his final effort in the same session and will line up 13th.
And things could get worse for Verstappen, who faces two stewards investigations for impending other drivers during qualifying.
Ferrari car 'very good' this weekend says Sainz
Polesitter Sainz told Sky Sports F1's Danica Patrick after the session that the Ferrari is 'a very good car in certain situations', such as over a single lap.
The former Red Bull Junior said the Ferrari excelled in corners with short apexes and sequences with quick changes of direction, which there are plenty of in Singapore.
But the Spaniard admitted that race pace was the teams weakness, but stressed the team had been working hard to understand the package.
"We're definitely making a bit of progress, keeping in mind that this circuit has always suited Ferrari quite well."
However, when pushed on the point of race-pace, Sainz admitted that it was a question mark heading into Sunday's race and that Mercedes generally had the edge on Sunday's.
Russell, who will line-up a career best second in Singapore, said Mercedes have a 'strategic advantage' having opted to keep an extra set of medium compound tyres for the race.
Most open qualifying of the season
This session was by far the most open of the 2023 season so far and that wasn't just down to the issues Red Bull were having.
In Singapore, track evolution, where the track gives more grip to the drivers, is a massive factor and makes it crucial that cars complete a final lap in each session.
Red Bull were potentially saved an embarrassing Q1 exit when Lance Stroll crashed heavily at the final corner in his Aston Martin, red-flagging the session and delaying the start of Q2 for more than half an hour.
At points, the top seven or eight drivers were covered by margins that Red Bull have taken pole position by at other tracks, the final top three covered by less than eight-hundredths of a second.
Ferrari had looked strong throughout practice, especially in the hands of Sainz.
And while Red Bull were in the midst of a meltdown, Ferrari efficiently delivered two cars in the top three – something they haven't always been capable of.
And at Mercedes and McLaren, the trio of Brits in Russell, Lando Norris and Lewis Hamilton were regularly close to the top of the times.
While overtaking in Singapore is tough, qualifying position isn't as key as in Monaco, and there's been a safety car in every running of the race since it debuted in 2008.
Mercedes will be hoping their stronger tyre preservation and the 'strategic advantage' can help them wrong-foot Ferrari on Sunday.
And surely Red Bull's winning run of 15 races in a row comes to an end with so many cars at the sharp end in tune with the circuit and drivers like Sainz and Russell in superb form.
But, whether you like them or not, the Milton Keynes team's excellence must be marvelled at.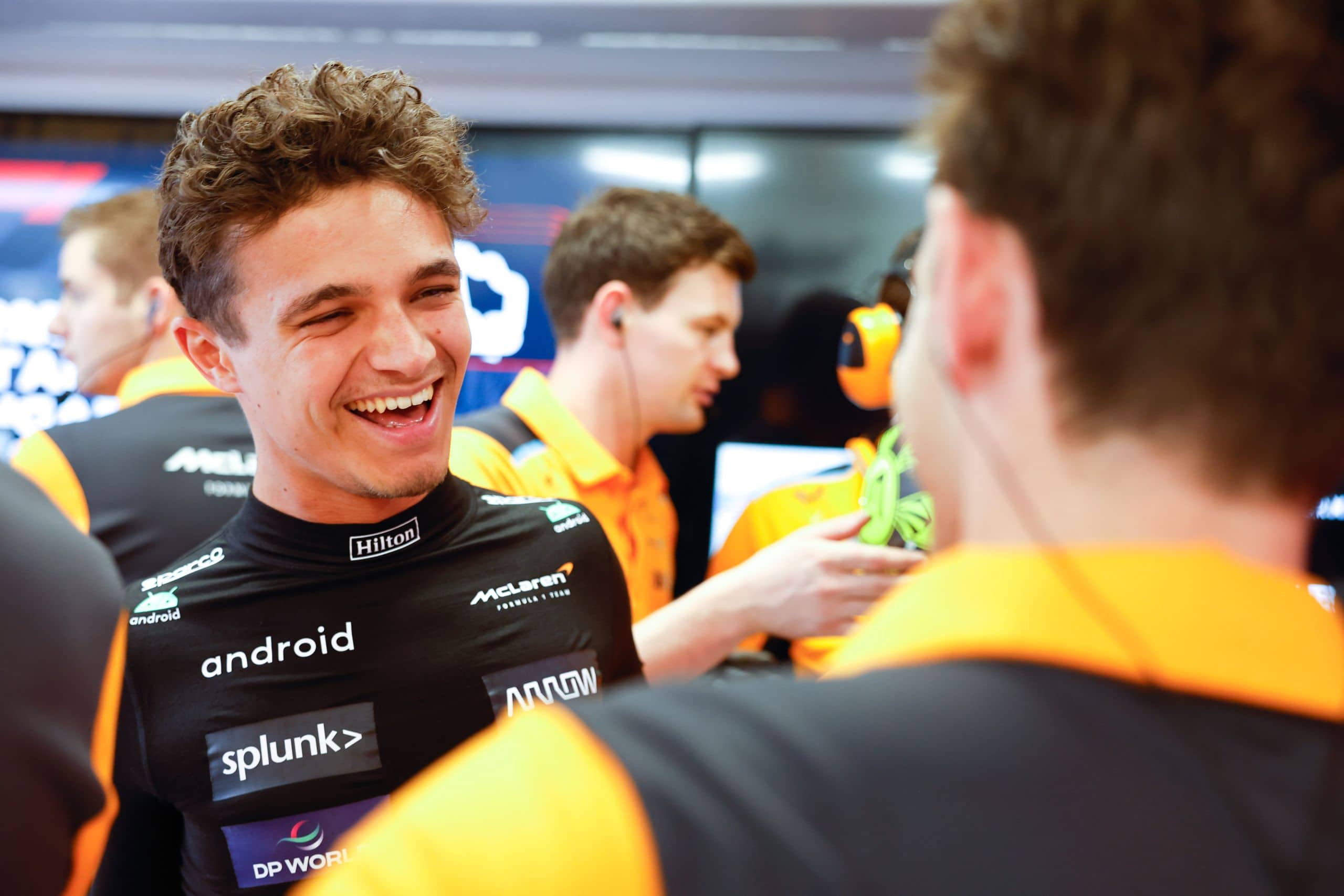 In the most recent times, Zak Brown, the top boss ...