Formula 1 has today announced that the Formula 1 British Grand Prix will continue to be held at Silverstone at least until the end of 2024. The agreement between Formula 1, the British Racing Drivers' Club and Silverstone Circuit was signed yesterday in London, in the run-up to the 2019 British Grand Prix weekend.
The British Grand Prix has been part of the Formula 1 World Championship right from the start, with the 1950 edition of the race, held at Silverstone on 13th May of that year, being the very first of the 1006 Grands Prix that have taken place to date. Silverstone has hosted the British Grand Prix a further 51 times, with two other circuits, Aintree and Brands Hatch providing the venue on five and seventeen occasions respectively. Only the Italian Grand Prix can boast of featuring for the same length of time on the calendar of the top level of motorsport.
Great Britain has played a vital role in the sport's history and will continue to do so for the foreseeable future. Seven of the ten teams competing in the FIA Formula 1 World Championship are based in the UK, with motorsport being an important economic and technological contributor to the country. This year, Great Britain also has the largest number of drivers on the grid, with five times world champion Lewis Hamilton joined by the talented Lando Norris and George Russell.
Silverstone is often amongst the most exciting events of the year and draws a massive crowd, with over 680,000 attending over the past two years alone. Once again this year, the FORMULA 1 ROLEX BRITISH GRAND PRIX 2019 is shaping up to be one of the key sports events in the UK over the summer. Of course there is the exciting racing provided by Formula 1 and its two feeder series, the FIA Formula 2 and FIA Formula 3 Championships, and there is also a whole host of attractions for race goers, such as the "Bond in Motion" exhibition and various forms of entertainment for guests and celebrities.
Chase Carey, Chairman and CEO, Formula 1
"We are really pleased to confirm that the British Grand Prix will stay on the FIA Formula 1 World Championship calendar for at least the next five years, with the event remaining at its longstanding home, Silverstone circuit. We have always said that, if it is to have a long-term future, our sport must preserve its historic venues and Silverstone and Great Britain represent the cradle of this sport, its starting point back in 1950. Today, Formula 1 is a global sport, held on five continents, watched by an audience of over 500 million fans around the world and our aim is to grow this number by bringing the sport we love to new countries, while also maintaining its roots: Silverstone and the British Grand Prix are an integral part of that vision."
John Grant, Chairman of the BRDC
"Silverstone is one of the most iconic Grands Prix on the F1 calendar and with such a rich heritage it would have been disastrous for the sport and fans had we not managed to find a way forward. 2020 will be the 70th anniversary of the first round of the World Championship which took place at Silverstone on 13th May 1950 and will make next year's event all the more special. This is great news for the BRDC, Silverstone and Formula 1 – and for millions of British motor racing fans".
Stuart Pringle, Managing Director of Silverstone Circuits Limited
"The British Grand Prix at Silverstone is rightly recognised as one of the highlights of both the F1 championship and the annual British sporting calendar. This is thanks to our track being one of the greatest drivers' circuits in the world but also the enormous passion for motor racing that exists in the loyal and knowledgeable fans that we have in this country. The prospect of not hosting a Grand Prix at Silverstone would have been devastating for everyone in the sport and I am delighted that we are here today, on the eve of what is sure to be a fantastic event, making this positive announcement about the future."
Silverstone's Future Secured
With the future of one of F1's most venerable and revered circuits now assured, Formula 1 Managing Director, Commercial Sean Bratches and Formula 1 Managing Director, Motorsport Ross Brawn explain why Silverstone, the track that hosted the very first world championship race in 1950, remains a key component of the incredible machine that is Formula 1…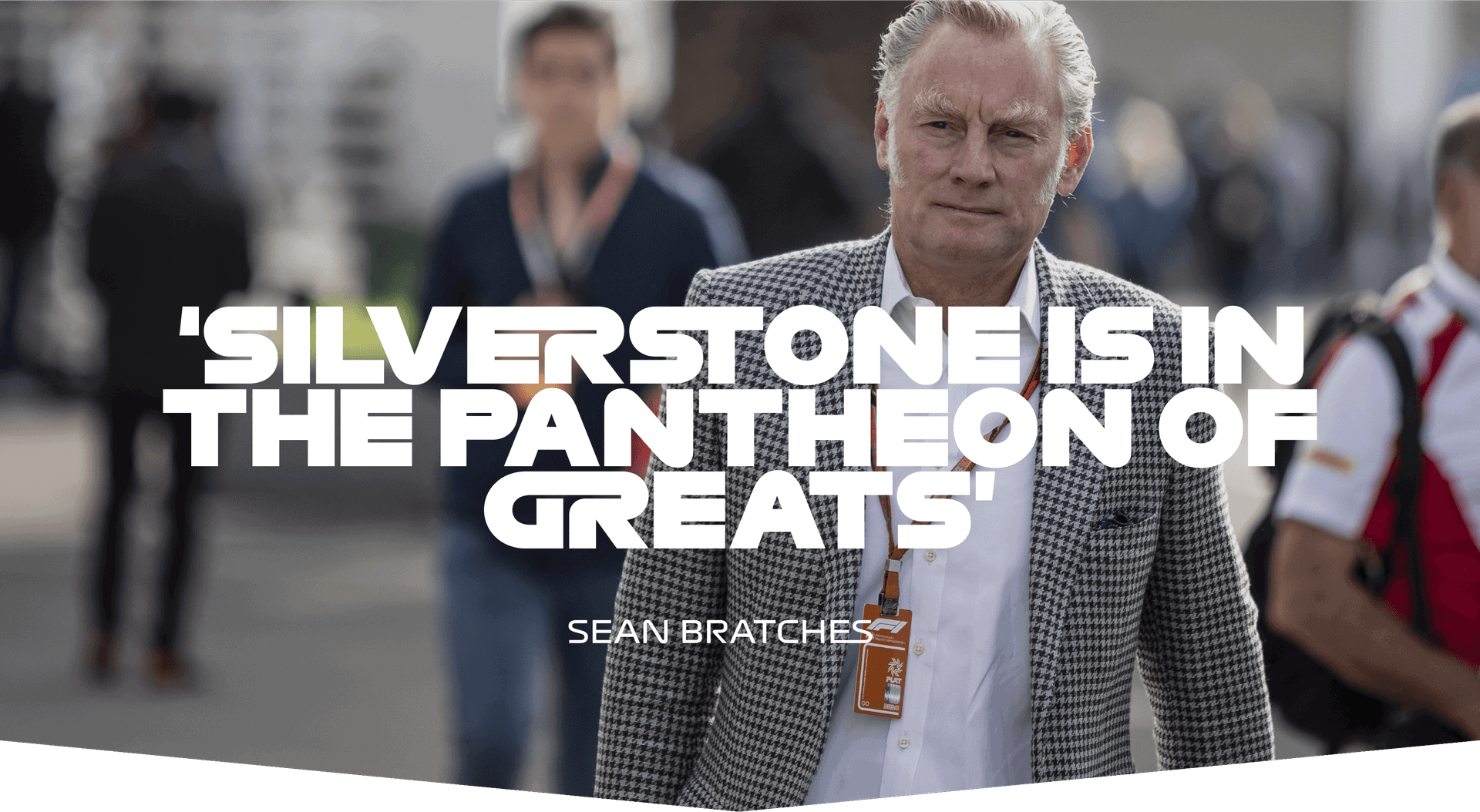 Sean, concluding this agreement secures Silverstone's place on the calendar. What does that mean for the image of Formula 1 going forward?
Silverstone sits in the pantheon of Formula 1 as one of the great races. In golf you have events like the Masters or the British Open, in tennis you have Wimbledon, and Silverstone is a race that falls into that category. It has incredible heritage in Formula 1 and we definitely wanted to preserve that. And I think its Silverstone's status among the great venues that enriches the Grand Prix calendar. It resonates with fans, it's enormously popular with teams and drivers and it showcases our sport in its best light.
Getting to this point was a lengthy process. On a personal level how pleased are you that the future of the race has been secured?
I'm an eternal optimist and always believed we would get over the line. I think there was a strong will on both sides to make this happen, but it always had to be an agreement both parties were happy with – that there is a sustainable model for Silverstone to proceed with but which also fulfils our goals in having a broad calendar with a truly global footprint but which maintains Formula 1's DNA. In the end, both Silverstone and Formula 1 want the same thing – to put on an incredible spectacle at a venue that is beloved by the sport.
What does retaining a venue such as Silverstone say about the future of other 'heritage' races in Formula 1?
I think one of the things we have always been cognisant of is that Formula 1 is a sport that deeply cherishes its heritage and that it is important for us to safeguard that as much as is possible. Over the past two years we've reached agreements with many of the great, historic venues in our sport. We have reached agreements with Spa and with Suzuka, we have a long-term agreement in place with Monaco, and we are engaged in a very constructive dialogue with Monza at the moment.
The shape of the future calendar becomes a little clearer after today. Are you pleased with how it's looking?
It's gratifying to be able to secure this agreement with Silverstone and it maintains that strand of heritage in the sport's DNA. But by the same token, it's clear that since 1950 the calendar has been extraordinarily dynamic and we see that as a positive.
It's exciting to bring new venues to the table and it's always good to have people and places that want to sit at our table. We have a number of parties vying to bring Formula 1 to their territories and we are exploring multiple opportunities in that regard. That kind of dynamism is good for the sport and good for fans.
We are of course staging F1's first Grand Prix in Vietnam next year and that's hugely exciting, and we're also returning to the Netherlands. Indeed, racing at Zandvoort crosses the divide, if you like. We're bringing back an event with enormous history but it's almost like venturing to a new territory, as Formula 1 hasn't raced there in 35 years.
Looking at what Silverstone is doing in terms of development at the circuit. Does that kind of activity help F1's offering?
It does, but the truth is that Formula 1 myopically focuses on Silverstone for the two weeks from when we begin to set up for the Grand Prix to when the last truck leaves, and that's true of every circuit we visit. But, the kind of infrastructure and activity Silverstone is investing in is hugely important to us because not only does it provide us with a wonderful canvas on which to display our show, it also, if done and executed properly, ensures success going forward for the circuit. It is important for us that our promoters are sustainable and successful.
Finally, the announcement comes just ahead of what's set to be a big show this weekend. Are you looking forward to it?
Absolutely. There's a huge amount happening this weekend. It's our second Bond in Motion race and here at Silverstone, race 1007, our friends at Aston Martin Red Bull Racing will be bringing something special to their cars and to the look of their drivers this weekend. We'll also welcome Craig, Daniel Craig as a guest. We're looking forward to seeing a great many stars at Silverstone so it promises to be a wonderful weekend. We've got great tennis across the river and great racing just a bit further north of the river! I'm really looking forward to it.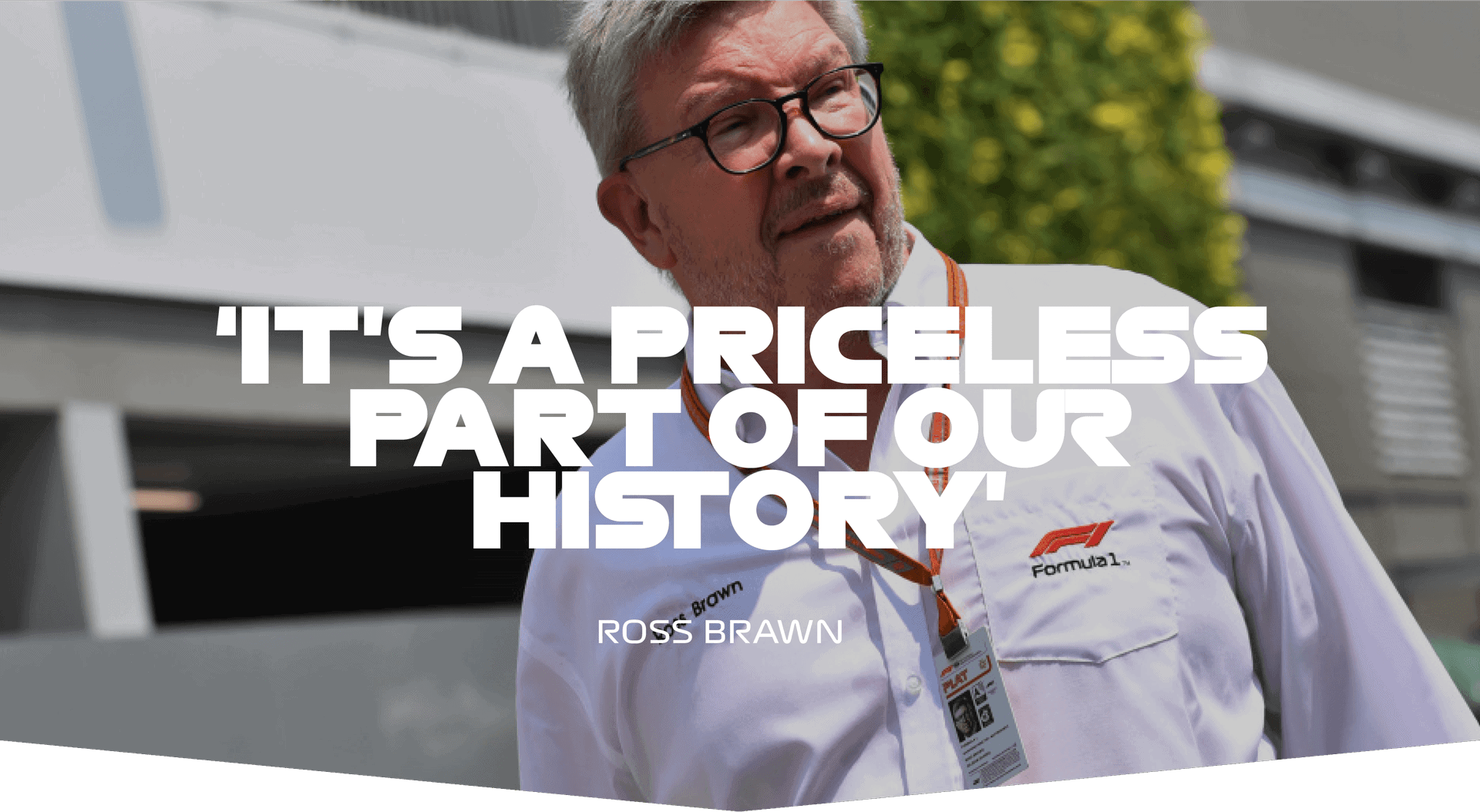 Ross, how important is Silverstone to the DNA of Formula 1?
Silverstone has played a key role in the history of motor racing, especially Formula 1, providing an amazing spectacle, and a lot of that is down to the atmosphere it creates. The Silverstone crowd is a priceless part of our history and that's why we are so pleased that we have finally reached this agreement.
It's one of the last remaining really high-speed circuits. Is it important to have circuits of that type on the calendar?
Yes, it's vital to have a variety of circuits. Silverstone really challenges the drivers and engineers with its high-speed corners, but above all, it nearly always throws up spectacular racing, with plenty of overtaking and really tests the drivers. These are key ingredients of the type of Formula 1 everyone wants to continue to see in the future.
Is it also important for you to maintain the presence of 'heritage' circuits such as Silverstone, Spa, Monza on the calendar?
Definitely. Ever since Liberty Media acquired Formula 1, we have said that we want to grow the sport in areas of untapped potential – I'm thinking most of all of China, the Far East and the United States – but at the same time, we want to preserve its historic roots. Silverstone, Spa, Monaco, Monza, these circuits have provided the backdrop to so many important moments in the history of Formula 1 and we want them to continue doing that for a very long time.
Do you have a personal highlight of Silverstone? Can you remember your first race there as a fan or working?
I have to admit I'm not very good at remembering specific moments but Silverstone is definitely a special place for me because it was here that I saw a Formula 1 race at first hand for the first time, when I was still a kid. Then I started working in this sport and I was lucky enough to have so many good days at Silverstone, some less so, but one tends to forget those quickly enough. I came here working for a team that was just down the road from the circuit entrance and I also came when I was a Ferrari man, when it felt a bit like I was the enemy at the gates.
Ferrari racing at Silverstone was a bit like Manchester United playing at Anfield Road: there was a special feeling about the event and I have to say I lived the enthusiasm, the passion and the knowledge with which the local fans welcomed us and, to a small extent, cheered us on.
I also had the honour of seeing a car bearing my name race at Silverstone and I'm really proud that tomorrow, this crowd will be able to see that car roar round the track with British World Champion Jenson Button at the wheel. In a small way, it's my way of saying thanks to the crowd for all the support they gave me over so many years.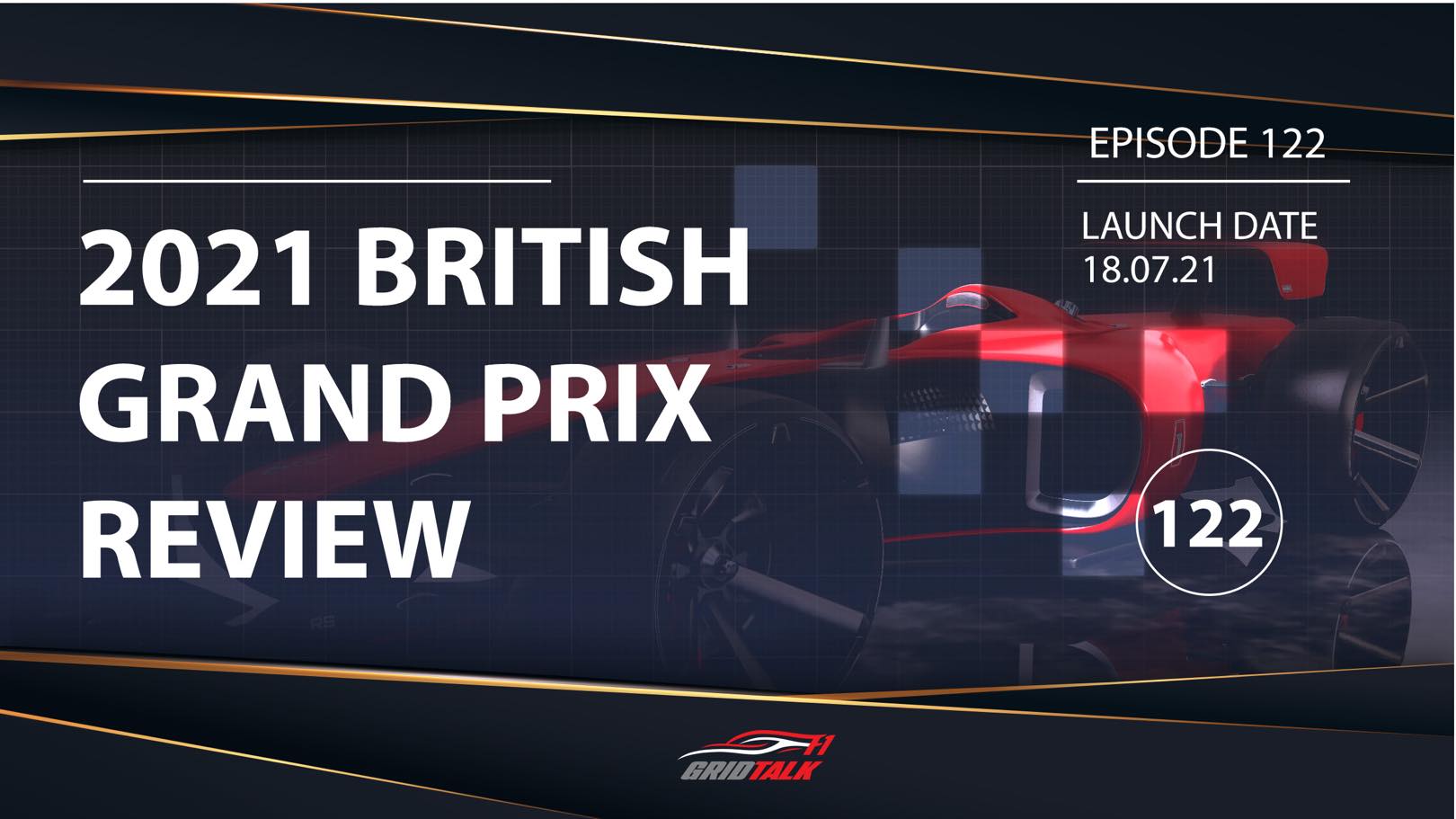 Welcome to Episode 122 of our Formula 1 podcast, Grid ...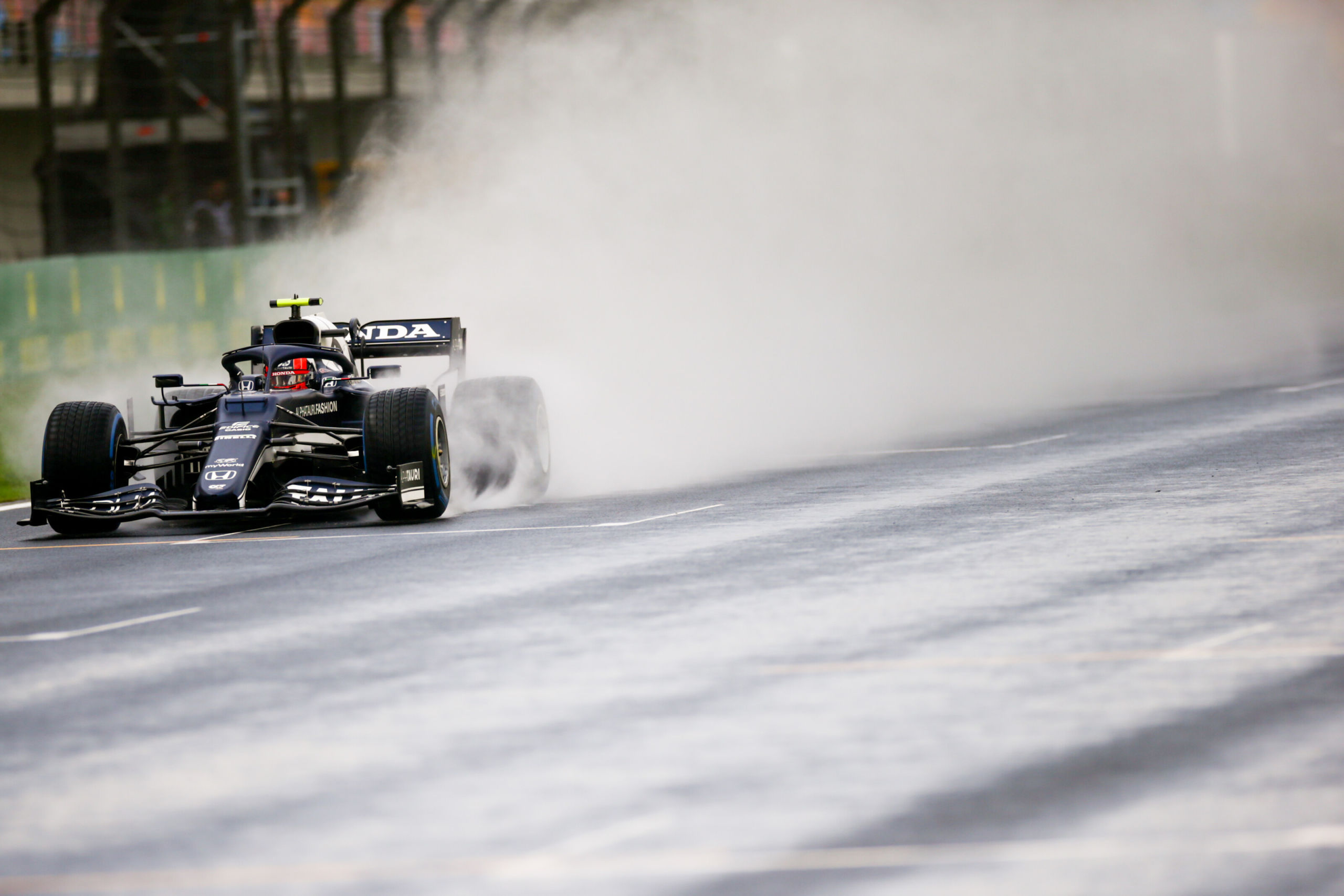 Pierre Gasly isn't the most popular driver on the grid. ...