Valtteri Bottas, current Mercedes racer, will now team up with his fellow Finn and two-time F1 champion Mika Hakkinen for the 2022 Race of Champions that is taking place in Sweden on February 5th and 6th next year.
Hakkinen is only one of three Finns to take the World Drivers' Championship title, twice, in 1998 and 1999. He is the only one to win the title more than once. Before his retirement in 2022, Hakkinen secured 20 Formula one victories and 51 podiums.
Set to be run on snow and ice, Bottas and Hakkinen, who is also in charge of Bottas' career, will make up Team Finland at the race in the northeast of Sweden. The final promises to be a unique challenge for drivers of all racing capabilities. It will also be the fastest and widest course in Race of Champion's thirty-year history. The surface of the frozen Baltic Sea is unpredictable, and it is a sharp turn from the usual surfaces on asphalt and in stadiums.
Race of Champions was last held at the Mexican Grand Prix venue Autodromo Hermanos Rodrigues in January of 2019.
Turkish Grand Prix winner Bottas claims that 'We have become good friends with Mika, so I'm very happy to have him as my teammate representing Finland in the ROC Nations Cup. But then of course we have to try to beat each other in the individual Race of Champions. It will be entertaining for the fans, whoever wins it.'
Bottas' odds for being the US Grand Prix Winner currently stand at 14/1 while for being the Fastest Qualifier, his odds stand at 4/1. The popularity of Formula 1 is ever increasing all around the world. In fact, it is one of the top bet on sports on bet365 Australia. The typical attendance over the weekend in Australia is around 300 000 spectators, with a crowd in excess of 100,000 on race day.
The pair will join other stars at the event including Tom Kristensen, Sebastien Loeb and father and son Petter and Oliver Solberg. The event was formerly won by former F1 drivers including Romain Grosjean, David Coulthard, and Sebastian Vettel.
Bottas and Hakkinen, and other fellow Race of Champions pilots will test their skills on different machinery including a Porsche 718 Cayman GT4 Clubsport, an all-electric FIA RX2e car, and a SuperCar Lite rallycross machine.
Hakkinen claims that 'I'm very excited to be back racing again and to finally be able to participate in the Race of Champions. It will be very different from racing in Formula 1, but I love competition and it's so spectacular driving on snow and ice. I'll try to get some practice at my place in the north of Finland before the event.'
The 2022 event is scheduled for Saturday 5th February from 12.00 – 15.00 CET to crown the World's Fastest Nation. On Sunday 6th February, the event will happen from 12.00 – 15.00 CET to crown the Race of Champions 'Champion of Champions'.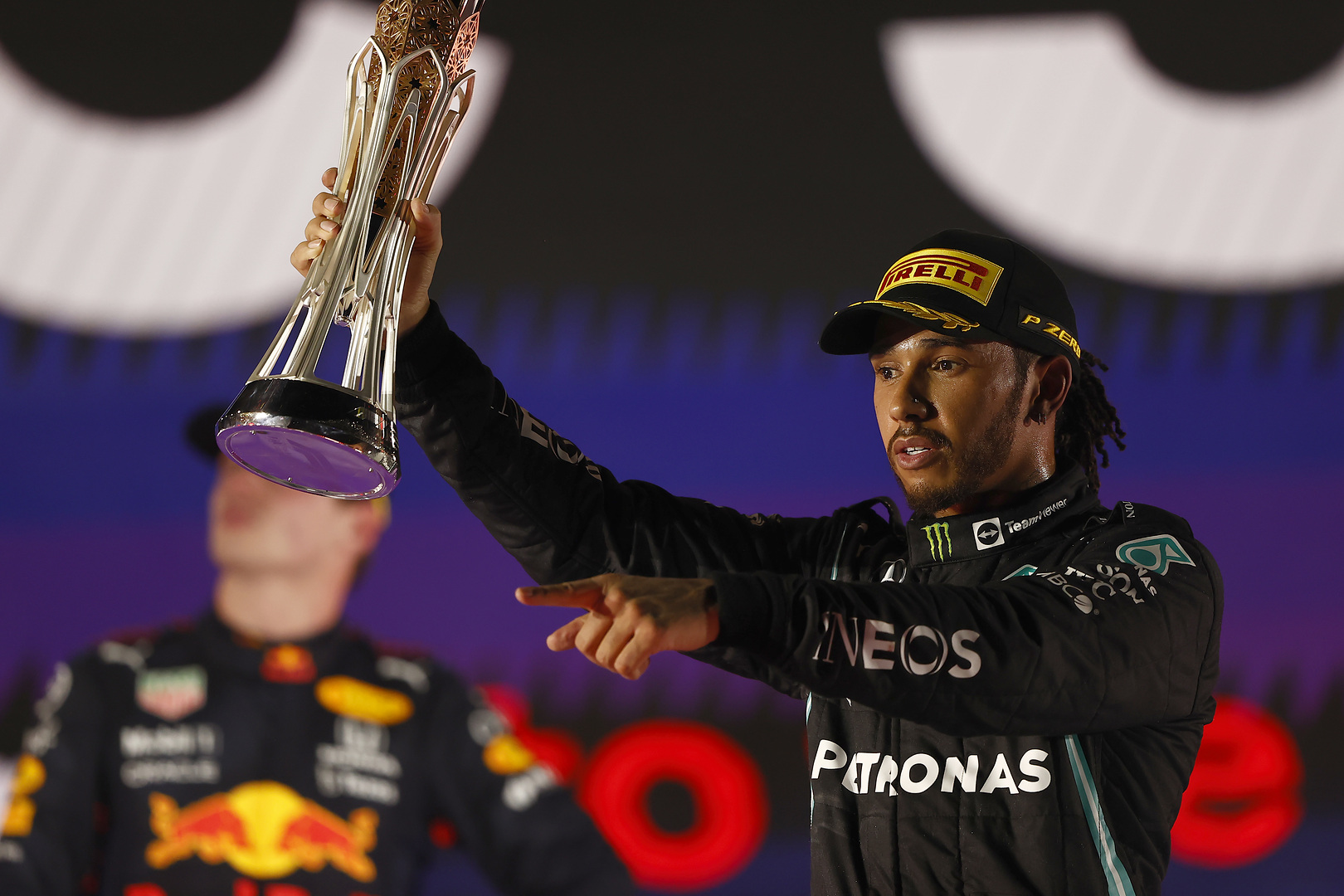 Lewis Hamilton took victory in Jeddah, and put in the ...