Adriane My Life With Ayrton is a book by Ayrton Senna's last girlfriend – Adriane Galisteu – and is the quintessential book for any hardcore Senna fan.
This book is unlike any other written about Ayrton Senna, in that it is more like a diary of Adriane's time with the F1 driver, and less of a memoir.
Any book or documentary that covers the death of Ayrton Senna at Imola in 1994 brings up deep emotions, and Adriane My Life With Ayrton is no different.
Here Adriane speaks about her reaction at seeing the tragic moment Senna crashed at Tamburello corner and the moments thereafter to set the stage for an emotional read.
She also covers meeting Senna for the first time as a grid girl for Shell, their courtship, and how their relationship developed.
While not a book about Formula 1 racing per se, Adriane does offer some great insights into Senna's mindset on race weekends which is intriguing to read.
For fans of F1, there is an excellent section covering the tumultuous times in 1993 when Senna was trying to move to Williams, and then in 1994 when he was trying to get to grips with the car.
Adriane My Life With Ayrton is a rare book that can be hard to find, as Adriane insisted on a limited print run. While many didn't want the book to be written or published, Adriane did so to answer the hundreds of questions she was receiving after Senna's death.
The only gripe we have with this book is the layout. The double column layout breaks up the flow of reading and is just a little bit weird to be honest, given it's not something you see in other books.
What We Love About Adriane My Life With Ayrton
What we love about Adriane My Life With Ayrton is that photo-wise you won't see much on-track action, but in reality, you don't need to as Senna's racing career has been documented in so many other publications such as Ayrton Senna: Portrait of a Racing Legend (read our review).
The photos you do get to see are Senna away from the track, sharing private moments with Adriane. From looking at the photos you definitely get the sense you're looking at a man who is in love and happy with life. In some ways, this adds to the heart break of what happened.
Where To Buy Adriane My Life With Ayrton
You can buy Adriane My Life With Ayrton from Amazon.
Adriane My Life with Ayrton
Hardcover Book
Galisteu, Adriane (Author)
09/30/1994 (Publication Date) - APA Publishing, South Australia (Publisher)
About Adriane Galisteu
Adriane Galisteu was born on April 18, 1973 in São Paulo Brazil. The daughter of Alberto Galisteu and Emma Kelemen, Galisteu lived in a suburb of São Paulo called Lapa until she was 18.
At just 15 years of age Galisteu's father died of a heart attack in 1989. He had struggled with alcoholism, which caused several health issues. After his death, Galisteu began working to support the family.
In her professional life Galisteu has been published in Playboy (Brazilian edition), was a VJ for MTV Brazil, was a presenter on multiple TV shows between 1995 and 2018, has performed on stage in several theatrical productions, and was featured in the Senna documentary.
In 2009 Galisteu married Alexandre Iódice, they have one son together, Vittorio Iódice, born in August 2010.
Adriane My Life With Ayrton Product Details
Publisher : APA Publishing, South Australia; F edition (January 1, 1994)
ISBN-10 : 0646214209
ISBN-13 : 978-0646214207
Item Weight : 1.46 pounds
Hardcover : 96 pages
Size : 21.5cm (w) x 30cm (l) x 1cm (thick)
As an Amazon Associate I earn from qualifying purchases.
Last update on 2023-05-30 / Affiliate links / Images from Amazon Product Advertising API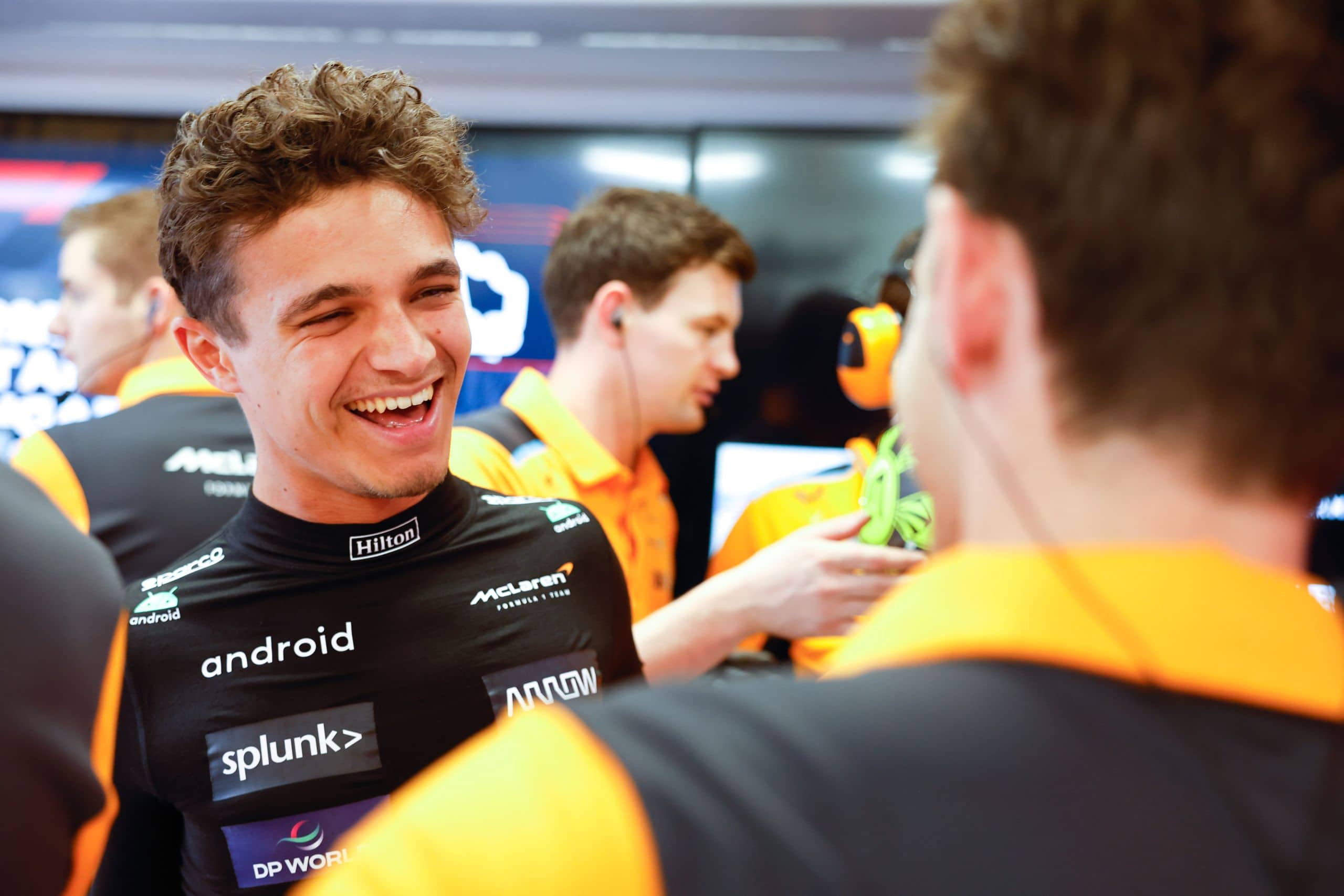 In the most recent times, Zak Brown, the top boss ...