Ayrton Senna – Three-time World Champion, master in the rain, fierce competitor, spiritual being, flawed hero.
There are many adjectives to describe the late great Ayrton Senna, but none that truly capture the aura of the magician whose mystique has only grown in the 25 years since his tragic death at the 1994 San Marino Grand Prix.
For those of us who are old enough, we've never seen another driver like him. For those too young to have seen him live, the stories passed down and the YouTube clips are enough for them to still see Senna as an idol, especially in his native Brazil.
Senna: Saint or Sinner?
In truth, Senna was both.
On the track, he was a ruthless competitor, fuelled by his own personal ambition to be the greatest driver of all time, and his belief that he had a divine right to win. This belief lead to several high-profile incidents, none more famous than when Senna ran teammate and championship challenger Alain Prost off the track at Suzuka in 1990, in a move motivated purely by revenge.
In his quest to be the best, Senna raised the bar on both the physical and mental strength required to win at the highest level, with his attention to his physical and mental preparation making him the forefather of many of the aspects we take for granted in the sport today, such as the engagement of nutritionists, personal trainers, and sports psychologists.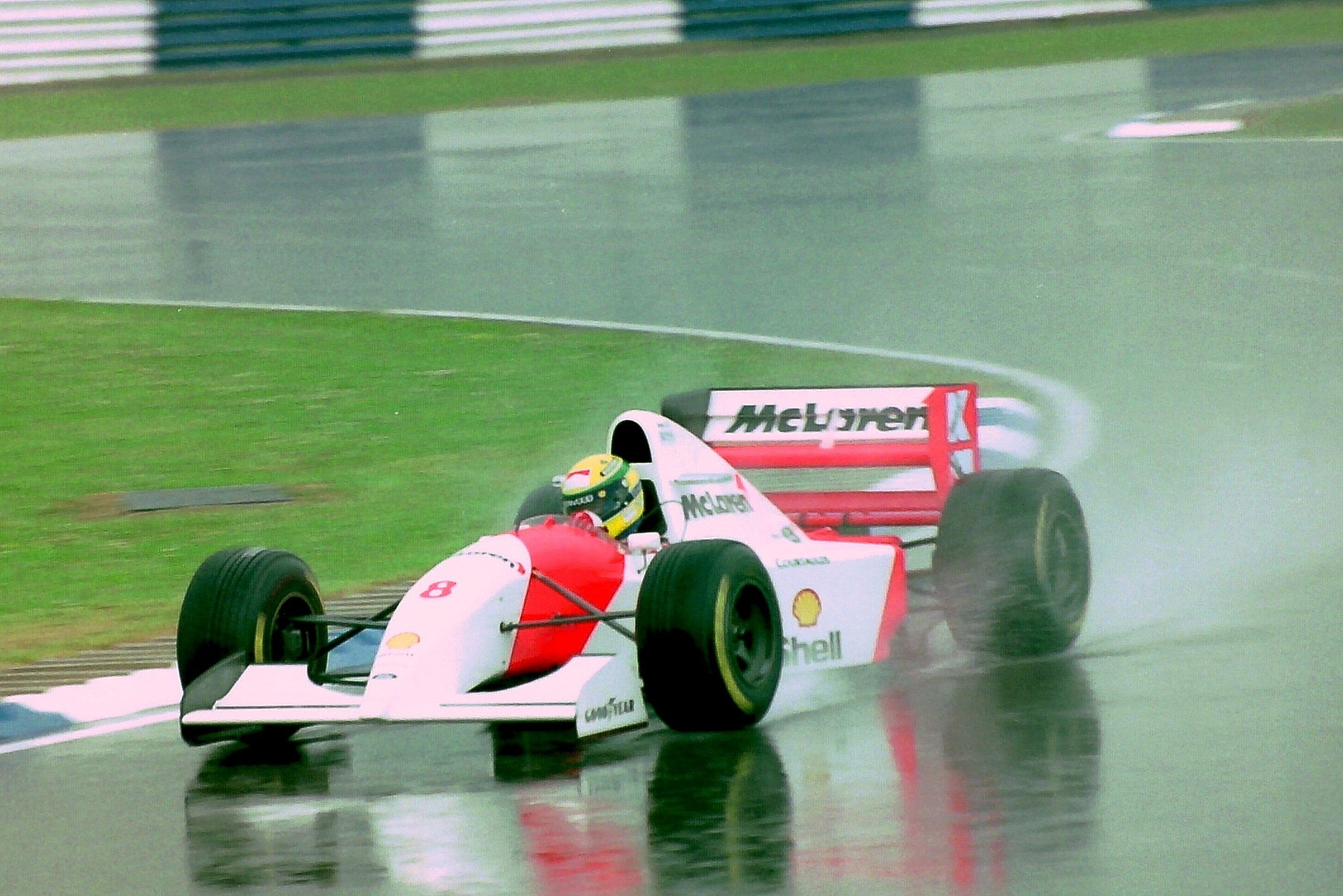 Away from the track, Senna donated millions to charity, and the Instituto Ayrton Senna, an idea he discussed with his sister shortly before his death, continues his obsession with educating poor children in Brazil to this day.
His devotion to his Catholic faith gave him a spiritual element not before seen on the grid, and as he claimed in several interviews, often allowed Senna to transcend to another dimension while racing.
The Death of Ayrton Senna
The death of Ayrton Senna has been replayed, reconstructed, and debated upon for 25 years now, and there is still no definitive answer. It will most likely remain a mystery.
There is a general understanding that on the seventh lap of the 1994 San Marino Grand Prix, lowered tyre pressure caused Senna's Williams FW16 to bottom out on the undulating tarmac of Tamburello corner at over 300km/h, catapulting the Brazilian into the air and, ultimately, into the barriers.
In what can be described as a freak incident, a piece of the suspension broke off the Williams in the impact, piercing the Brazilians helmet, causing fatal injuries.
Senna, experiencing a disappointing start to the 1994 season following his switch to Williams from McLaren, was described as appearing troubled throughout the race weekend.
His obsession with what he believed were illegal components on the Benetton of Michael Schumacher, the almost-fatal crash of compatriot Rubens Barrichello on the Friday, plus the death of Roland Ratzenberger on the Saturday, all combined to have Senna eerily questioning whether or not his pursuit of excellence was worth the risk.
Did this troubled mindset contribute to his crash? We will never know.
Senna Day
Wednesday May 1, 2019, has been dubbed 'Senna Day' in Brazil, and will see several celebrations of the life of Senna, who remains one of the country's biggest sporting icons.
However, it will also open up old wounds for a country where watching Senna race, and win, was an escape from the day-to—day struggles of live in Brazil, where life in the mid-90's was a daily struggle to put food on the table.
The sight of Senna flying the Brazilian flag around the world every Sunday, doing his country proud, was a momentary escape from the hardships of life, which is why his death was felt even more keenly on that fateful day at Imola, and more so in the days that followed, culminating in an estimated three million people lining the streets for his funeral procession in Sao Paolo.
Senna: Complex yet Brilliant
Senna once said 'we are made of emotions' and it was something that he embodied every day, most noticeably on the track, often dancing the fine line of being in control, or out of control on his way to 65 pole positions, 41 race wins, and three drivers championships.
Some of his wins are of Formula 1 folklore, such as his 1991 win in Sau Paolo, his home track, where he managed to battle his car that was stuck in 6th gear, and emerged from the cockpit victorious, in insurmountable pain. Or his win at Donington Park in 1993 in atrocious conditions that saw him pass Michael Schumacher, Karl Wendlinger, Damon Hill, and Alain Prost in an opening lap masterclass.
However, his belief in his divine right to win often made it difficult for those around him to understand how a man of such humanity and spirituality could also have such a ruthless streak when he believed he was right.
This combined to make Senna the most complex, yet most brilliant driver we have seen in Formula 1.
That he died on the track, doing what he loved, has only added to his mystique.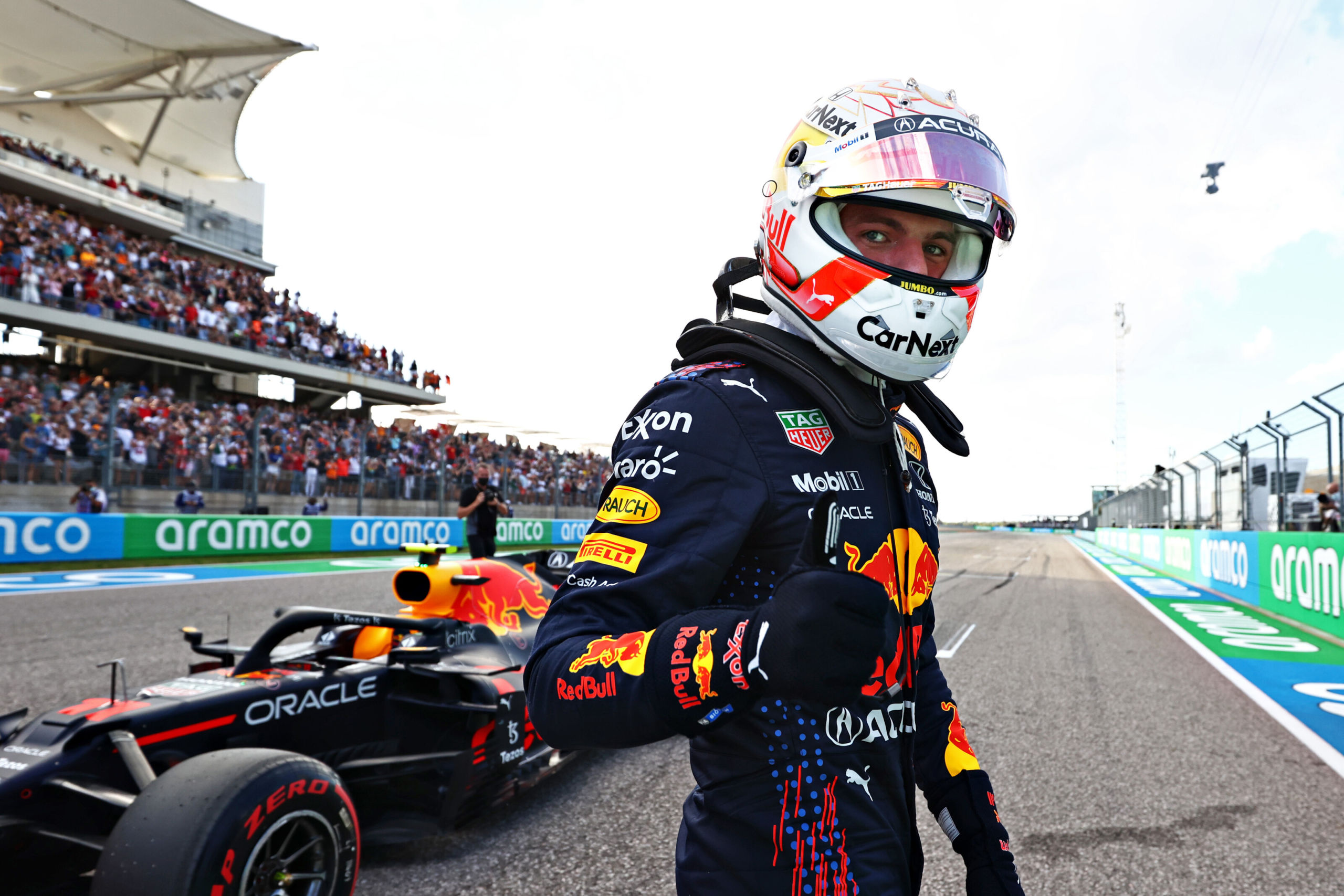 In the dying moments, Max Verstappen snatched pole position for ...