Alpha Tauri with ninety four points stand sixth on the current Constructor standings. It's a position to which none other than Pierre Gasly has contributed the lion's share of points, seventy four of those, to be precise. Resultantly, the Frenchman is currently P9 on the Driver Standings. The P9 is ahead of Fernando Alonso, the Spaniard on tenth having bagged fifty eight points. But with 20 points, F1 newcomer Yuki Tsunoda, fresh from an exciting US GP, too has made a point.
And it's that challenging that the maiden season may appear for any rookie driver, it has done little to deter the confidence of one of Japan's most interesting exports to the top flight of Grand Prix racing. Yuki Tsunoda arrived in the sport with a fighting ninth in his debut race. At Bahrain, the campaign-opener for 2021, the young Japanese talent aced challenges to finish ahead of Lance Stroll and Kimi Raikkonen to take P9.
This was a fine performance and one Yuki fought hard for. Just the way he did recently at COTA to take home another P9, one that he bagged after running into a series of poor recent results. But the ninth all that easy to attain and what challenges, in particular, made the effort satisfying, if at all?
More importantly, one needs to understand the following:
Yet, what was it about the US GP, Yuki Tsunoda's recent drive that excited the Switzerland-residing F1 driver?
Yuki Tsunoda shared in no uncertain terms how the 2021 US GP was perhaps the most important drive of his career so far, the Japanese talent needing ever so crucially a strong performance at the back of enduring three extremely challenging races, starting from Italy, Russia and Turkey. It ought to be noted that the Alpha Tauri youngster was unable to collect a single point in either of the three Grands Prix, which is why Yuki's excitement about Texas's result was palpable and just.
Here's what he had to say:
"It was a good step," stated the Japanese driver when probed about the recent Circuit of The Americas-bound US GP of 2021.
"[It's been a] long time [with] no points, and I think from especially Turkey I had a quite good progress, and in the end in Turkey I had a big mistake, but I improved those things and brought the car back home. I was quite consistent, and also I think the best race I did in the season so far, even with this difficult situation. I think I need lots of space, I have to learn, so just keep pushing and having more consistent points," shared Yuki Tsunoda.
What about the US GP satisfied Yuki Tsunoda the most?
But having said that, what did the Sagamihara-born driver feel about the performance at America with respect to the 2021 championship:
"I'm happy, especially as my team-mate had an unfortunate retirement and [I was] more responsible for scoring points, especially when we think about the teams' championship. Even small points in the end can be big thing, so I'm happy with what I did. It was not easy, definitely. I really struggled for the rear in high speed understeer, but in the end, communicating with engineers to try to recover with the switches, I managed to bring it back home. I think we did even good step for the communication between my engineers and me."
Where it comes to improving for the next race and going forwards, here is what Yuki Tsunoda added, "I think also I need to dial up a little bit from the FP1, I was going P18, P18, FP1, FP2, which sometimes makes the engineers or team having question marks to me. And I have to a little bit think about strategy in qualifying, so I have to improve a little bit those things especially from the next round. I will focus on those things for next time, concluded the young driver whose entire career is ahead of him.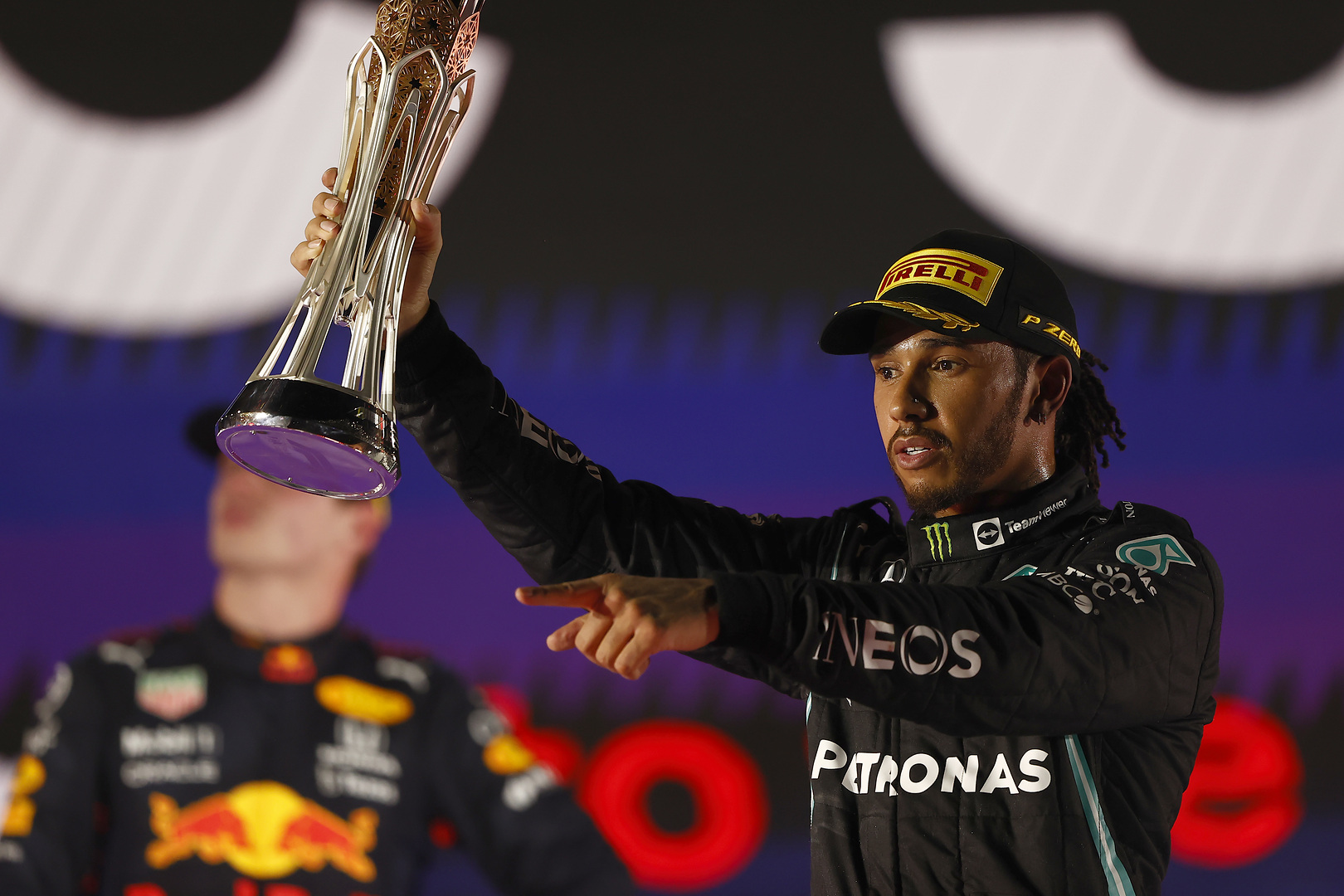 Lewis Hamilton took victory in Jeddah, and put in the ...