Alpine F1 Team took their A521s for a first drive around the all-new Jeddah Corniche Circuit today, as Fernando Alonso and Esteban Ocon began preparations for this weekend's inaugural Saudi Arabian Grand Prix.
Anticipation was high for Formula 1's debut in Saudi Arabia, and what is regarded as the world's fastest-ever street circuit firmly lived up to its much-billed hype.
For Free Practice 1, Fernando and Esteban ventured out onto the Saudi tarmac during the afternoon sunshine and enjoyed their opening exchanges with the circuit. They ended a trouble-free hour with Fernando ninth on a 1min 30.842secs, and Esteban twelfth with a 1min 31.023secs, before the circuit was illuminated by the floodlights for the evening.
A few hours later and now under the lights, Fernando and Esteban experimented with Mediums and Softs for Free Practice 2. As the session went on, the Alpine pair found themselves firmly inside the top ten.
Fernando posted his fastest time on Softs to end the evening in fifth place on a 1min 29.411secs, while Esteban, also on Softs, was just a tenth down on his teammate in sixth position on a 1min 29.555secs.
Preparations for the first-ever Formula 1 qualifying session in Saudi Arabia will continue tomorrow, with both drivers eager to return to the incredibly fast 6.174km circuit hugging the Red Sea coastline.
Esteban Ocon
"It was a good Friday for us today. We gained a good understanding of the new track, which was the main aim for the day. It's certainly not an easy circuit to master as it's very fast and very demanding physically. Above all, I'd say it's tough for mental efficiency and remaining focused for the whole lap, even on the straights where you have to keep an eye on slower cars ahead. You have to be absolutely on it here in every aspect. The grip was good from the start and I was quite impressed with that. We've seen new tracks in the past with poor grip, so it was a nice surprise here to be able to push straight away. Overall, it's a fun place and the car seemed to go quite well. It is only Friday, but I expect qualifying to be fast and exciting to watch."
Fernando Alonso
"It was a fun day today, and I like the track. Every new track requires a lot of work to go into it and I think we got through quite a lot today. The circuit feels fast as expected, but it seems to have quite high grip as well, which was a nice surprise, especially coming to a street circuit. Formula 2 helped today by cleaning the tarmac before we drove in the afternoon. There are still quite a few unknowns for everybody in terms of setup and we will have to fine tune the cars tonight. I'm optimistic for tomorrow and it should be a good show for everyone."
Alan Permane, Sporting Director
"It's been a very productive day. We came here well prepared from our simulation work and hit the ground running. We have worked with all the available tyre compounds today to understand what is best for Saturday and Sunday. There are no real complaints with the cars and both drivers are pretty happy – the circuit looks fun to drive. One comment, which you don't often hear in F1, is that it needs a lot of mental concentration. It's a very demanding track, physically and mentally, so I think the race is going to be long and hard and keeping concentration is going to be key."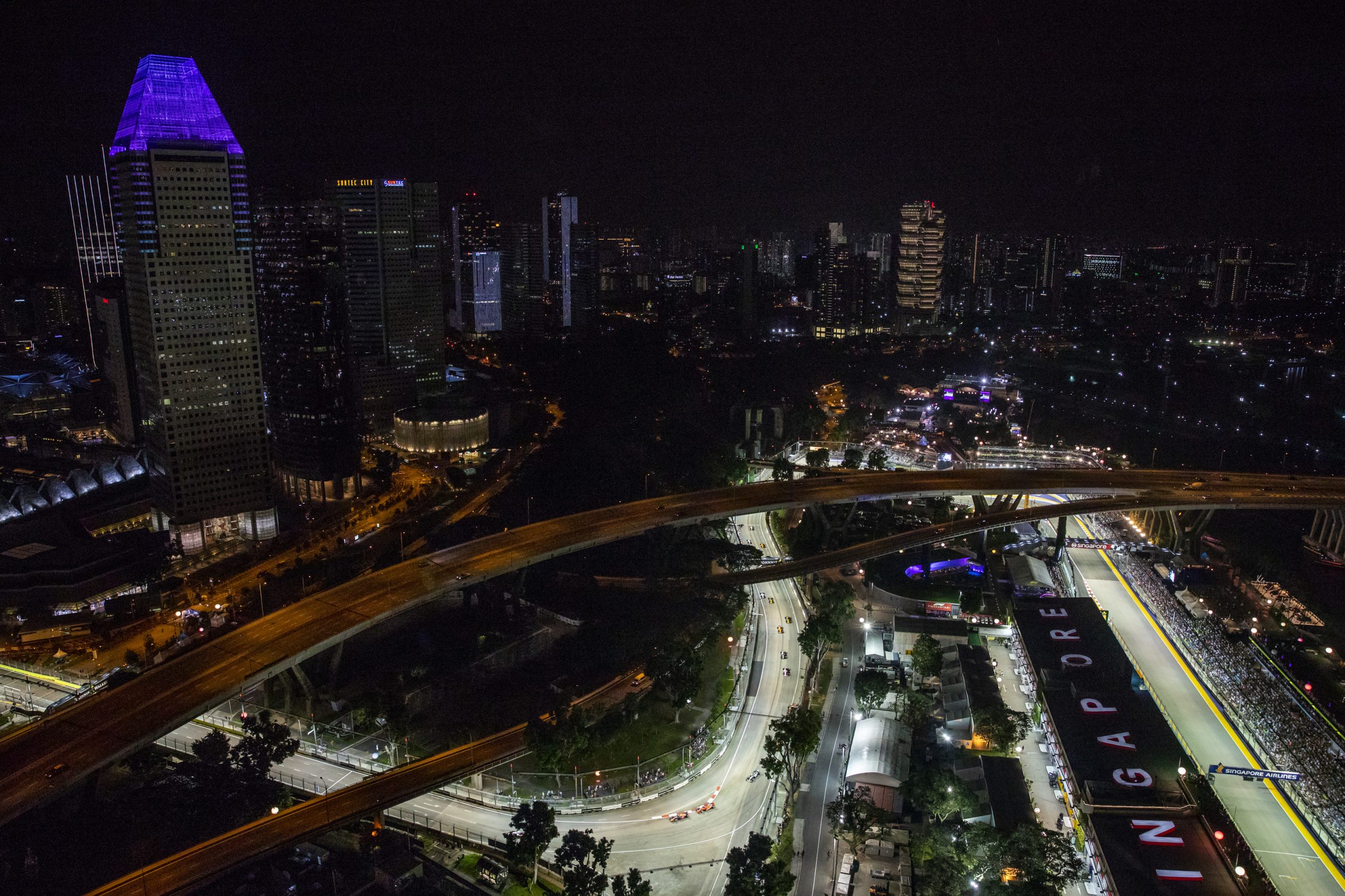 Formula 1 has today announced that the Formula 1 Singapore ...