Powered by fossil fuels and massive globetrotting operations, Formula One was always going to be one of the prime points of interest in sports to reduce its emissions and become greener. In response, F1 pledged to be net-zero in carbon by 2030, with that bold claim being made in 2019, when the sport generated over 250,000 tonnes of CO2 emissions per season.
Now, net-zero pledges have received their fair share of flack as a greenwashing buzzword. With companies like Shell, BP, and ExxonMobil throwing out pledges, those with honest ambitions to achieve these necessary changes certainly lost some of the shine that came with the public announcements. Yet, F1 is seemingly sticking to its announcement and promoting its teams that make an effort. Most recently, AlphaTauri received praise for its efforts.
AlphaTauri moving in the right direction
AlphaTauri have made significant efforts since the last official audit by the FIA in pursuit of a more environmental practice. The changes made to the team's practices include installing electric car chargers at their two facilities, reducing emissions through green energy, encouraging bike-to-work schemes, installing solar panels, and reducing the amount of single-use plastic. They also created an Energy Station hospitality unit, which is lighter to transport.
All of these efforts and more enabled AlphaTauri to move from a two-star to a three-star rating – which is the highest FIA grade available. Formula One publicised the achievement, bringing a well-earned spotlight to the changes being made across the F1 operation. Haas also landed their three-star Environmental Accreditation this year, as did BWT Alpine, while Mercedes managed to set the bar early with their 2020 three-star accreditation.
Many will be surprised at the efforts made by the petrol-dependent sports competition, but as it stands, Formula One looks to be on track to hit its pledge of net-zero by the end of the decade. For those who have followed the sport for decades, this nimbleness and adaptability won't come as a surprise in the grand scope of things. Whether it's safety needs, new technology, or destinations, F1 has remained relevant and exciting through change.
Formula One will continue to change with the times
People will tune into races to catch rapid overtakes and get to see it almost through the same lens as the driver. With this and all of the other bits of information put up as an overlay on screens, they can easily refer to the F1 driver standings and place well-informed bets on the sport. Max Verstappen may have entered the season as the clear favourite, but it's the little battles and adjustments along the way that make even outright betting intriguing.
The competition of the sport alone forces teams to be constantly adapting, embracing new technologies, and finding that hidden edge, but the sport as a whole has also shown tremendous adaptability. It's why there's a whole fleet of race tracks that get rotated on and off of the calendar, with the Shanghai International Circuit and Autodromo Enzo e Dino Ferrari set to return next season.
There are more integral changes, like the introduction of the halo, which was reported as being able to sustain the weight of a double-decker bus or 12 tonnes. Onboard cameras have also come on leaps and bounds to showcase the races as drivers see it, offering an incredibly immersive experience for fans. It's adaptations like this that befit the moving times that keep fans engaged and excited for all elements of viewership.
It's the openness to change and constant application of beneficial changes to the sport, its drivers, and the spectators that will enable F1 to continually hold a very strong audience around the world. In fact, it was only last year that Formula E Envision Racing's managing director, Sylvain Filippi predicted that F1 might just have to pivot to all-electric vehicles.
Given what's been shown, if that seems to be in the best interest of the sport, F1 would probably make that change in a heartbeat, just as they've encouraged their green initiative so strongly to date.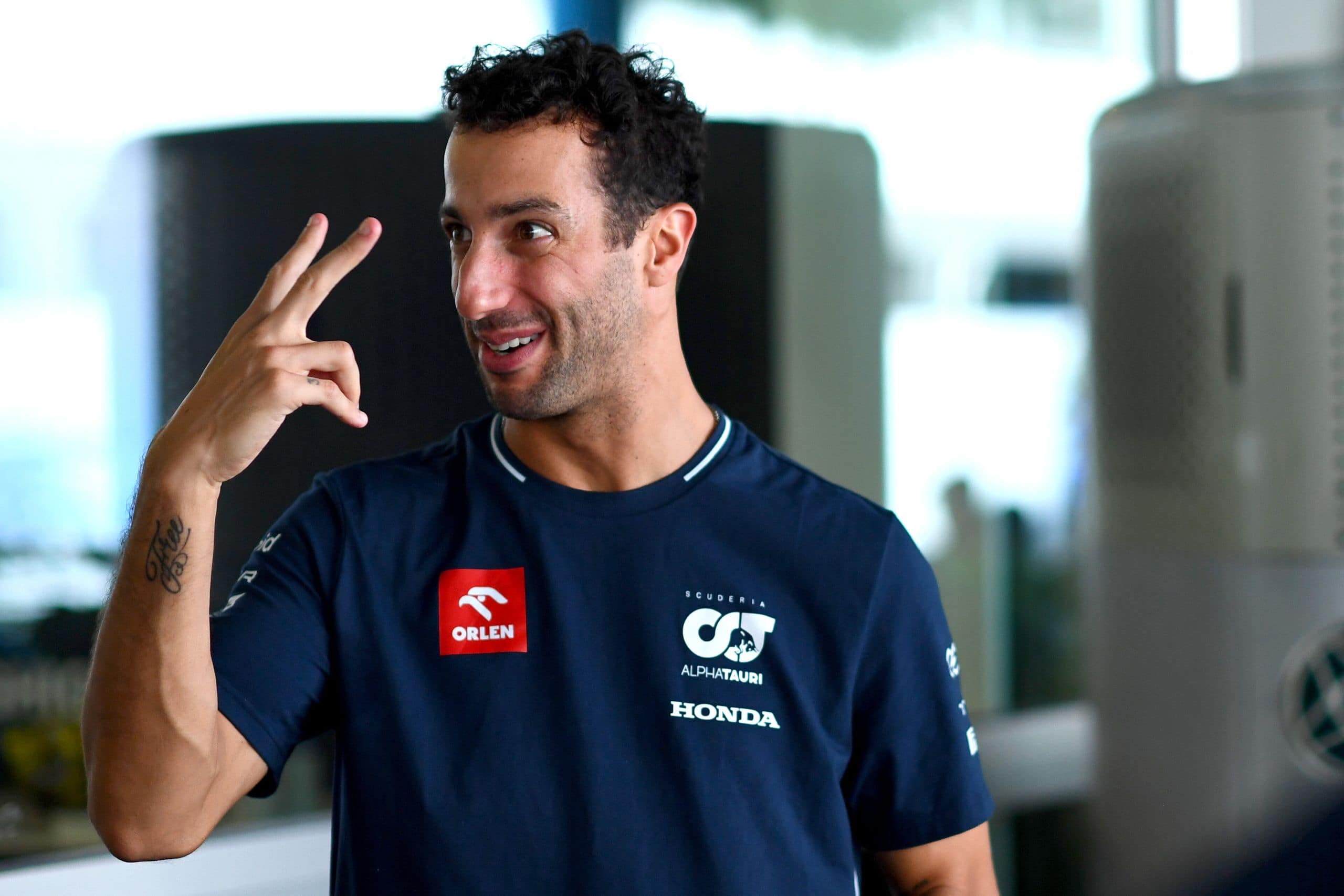 Daniel Ricciardo could miss up to two more grands prix, ...