The Circuit of the Americas is buzzing with anticipation as teams and fans gear up for the 2023 United States Grand Prix. Set against the backdrop of the vibrant city of Austin, Texas, this race promises to be an exhilarating spectacle, drawing enthusiasts from all corners of the globe.
The thrilling weekend kicks off on October 20th with the initial practice session, scheduled from 12:30 to 13:30. This provides teams with a crucial opportunity to get a feel for the track and make any necessary adjustments. Later in the day, the all-crucial qualifying round will take place from 16:00 to 17:00, setting the stage for the main event. The following day, October 21st, promises a day filled with speed and strategy, starting with the Sprint Shootout at 12:30, culminating in the main Sprint event from 17:00 to 18:00. The pinnacle of the weekend, the grand race, is slated for 14:00 on October 22nd.
Leading British drivers Lewis Hamilton and George Russell will be hoping to put their collision in Qatar behind them, however, their recent performance has significantly influenced the odds on various UK betting apps. Max Verstappen, with odds of 3/10, is currently the favorite for the race, closely followed by Lando Norris at 12/1 and Oscar Piastri at 16/1. With McLaren, Mercedes, and Ferrari closing the gap to Red Bull, this weekend's race promises to be an exhilarating event.
The Circuit of The Americas, spanning a distance of 5.513 kilometres, will play host to this grand event. Racers will navigate 56 intense laps, challenging their skills and endurance on this iconic track. As the engines roar and the rubber meets the asphalt, Austin is set to witness yet another chapter in the storied legacy of Formula 1.
2023 United States Grand Prix Schedule
| Session | Date | Time |
| --- | --- | --- |
| Practice 1 | 20th | 12:30 – 13:30 |
| Qualifying | 20th | 16:00 – 17:00 |
| Sprint Shootout | 21st | 12:30 – 13:14 |
| Sprint | 21st | 17:00 – 18:00 |
| Race | 22nd | 14:00 |
Note: All times are local times for Austin, Texas
United States Grand Prix: Previous Winners
| Year | Driver | Constructor |
| --- | --- | --- |
| 2012 | Lewis Hamilton (GBR) | McLaren-Mercedes |
| 2013 | Sebastian Vettel (DEU) | Red Bull-Renault |
| 2014 | Lewis Hamilton (GBR) | Mercedes |
| 2015 | Lewis Hamilton (GBR) | Mercedes |
| 2016 | Lewis Hamilton (GBR) | Mercedes |
| 2017 | Lewis Hamilton (GBR) | Mercedes |
| 2018 | Kimi Raikkonen (FIN) | Ferrari |
| 2019 | Valtteri Bottas (FIN) | Mercedes |
| 2020 | No Race | – |
| 2021 | Max Verstappen (NLD) | Red Bull-Honda |
| 2022 | Max Verstappen (NLD) | Red Bull-RBPT |
Daniel Ricciardo Returns
After being injured at Zandvoort, affable Aussie Daniel Ricciardo makes his long-awaited return to the cockpit of his AlphaTauri, and will be under pressure given the performances of Liam Lawson in his absence.
"It's good to be back! My hand is much better, and the simulator was a useful way of assessing it. I tried it out in the week before Qatar, but I didn't feel it was at full potential, so I spent the rest of that week in the UK, spending more time in the sim, and got to a point where I felt ready to go. My overall fitness is fine as I kept training as much as I could, although I obviously couldn't do much with my left hand or arm for a while.
"It was definitely frustrating watching the past few races, especially as I'd gotten myself to a place where I was so ready to go again and race, and then I did two events and had to hit "Pause" again, but actually, the time without racing went quite quickly.
"The current car has moved on a bit since I last drove it, but the sim was useful to get an idea of what the changes and updates have delivered. I felt a little bit of their effect, but it's one of those things I think, once I get on track, I'll feel them to their full effect. I was there in Singapore when they tried it the first time, and it was interesting to hear the feedback and comments, which were mostly positive. So, I'm excited to see what it's like first-hand.
"As for this weekend, I've always enjoyed Austin. It's very unique for a modern-day circuit, and the undulations and bumps mean it's physical. It does beat you up, but I think I like that. I like the challenge. A lot of the apexes are quite wide as well, so there are some peculiar corners which make the track exceptional and stand out."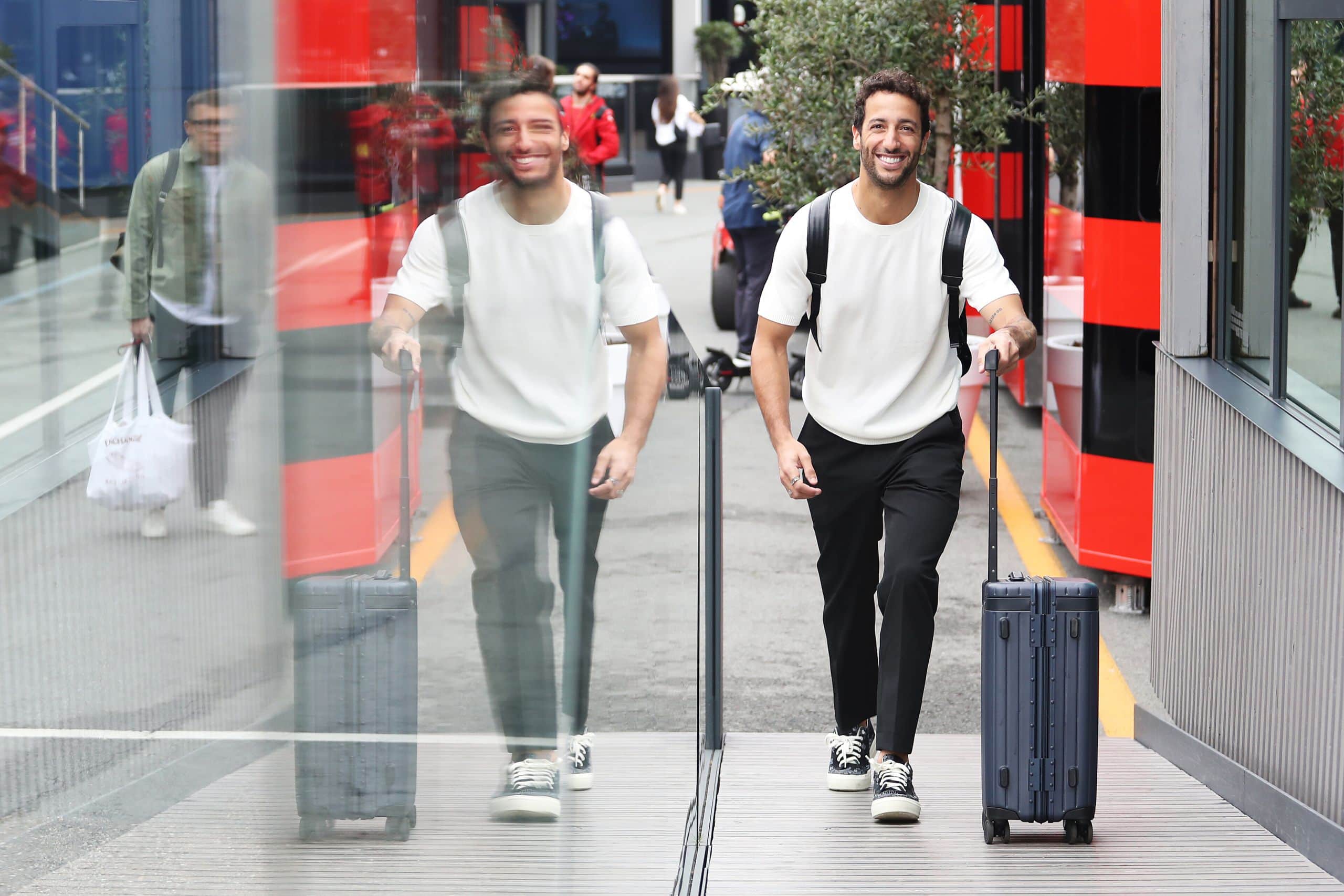 Fan-Made Livery For Red Bull
For the second time this season Oracle Red Bull Racing has turned the RB19 into a canvas for the Team's fans. Artwork from a member of The Paddock will decorate the 2023 Constructors' Championship-winning car at the Circuit of the Americas this weekend, as part of the Make Your Mark campaign.
The competition sees members of The Paddock, Oracle Red Bull Racing's free loyalty programme, challenged by the Team to design a bespoke livery for each of the USA Grand Prixes, as Max and Checo race stateside three times in one season for the first time.
Tens of thousands of new fans signed up to The Paddock, powered by the Team's Title Partner Oracle, to take part in the campaign. Over 2000 unique liveries were submitted, which were individually reviewed by Oracle Red Bull Racing and the top designs were put to a vote on The Paddock, where almost 25,000 fans had their say. In the end, Franco Cavallone took the chequered flag in first place, with his design taking inspiration from the Lone Star Flag of Texas.
Franco's winning design features bold, sweeping lines of red, white, and blue along the chassis and front and rear wings of the RB19 and ornate, Texan stars. The 39-year-old graphic designer from Capitán Bermúdez, Argentina, was captivated by Make Your Mark Miami, while attending the race in May and was inspired by fellow Argentinian Martina Andriano's winning design. The RB19 roared to a one-two finish in those Miami colours, with Max and Checo grabbing a double podium.
Franco has been flown to Austin this week to see his livery revealed in person, at an exclusive launch event. He will then head trackside to experience a weekend with the World Champions and see the RB19 in real life, decorated with his design.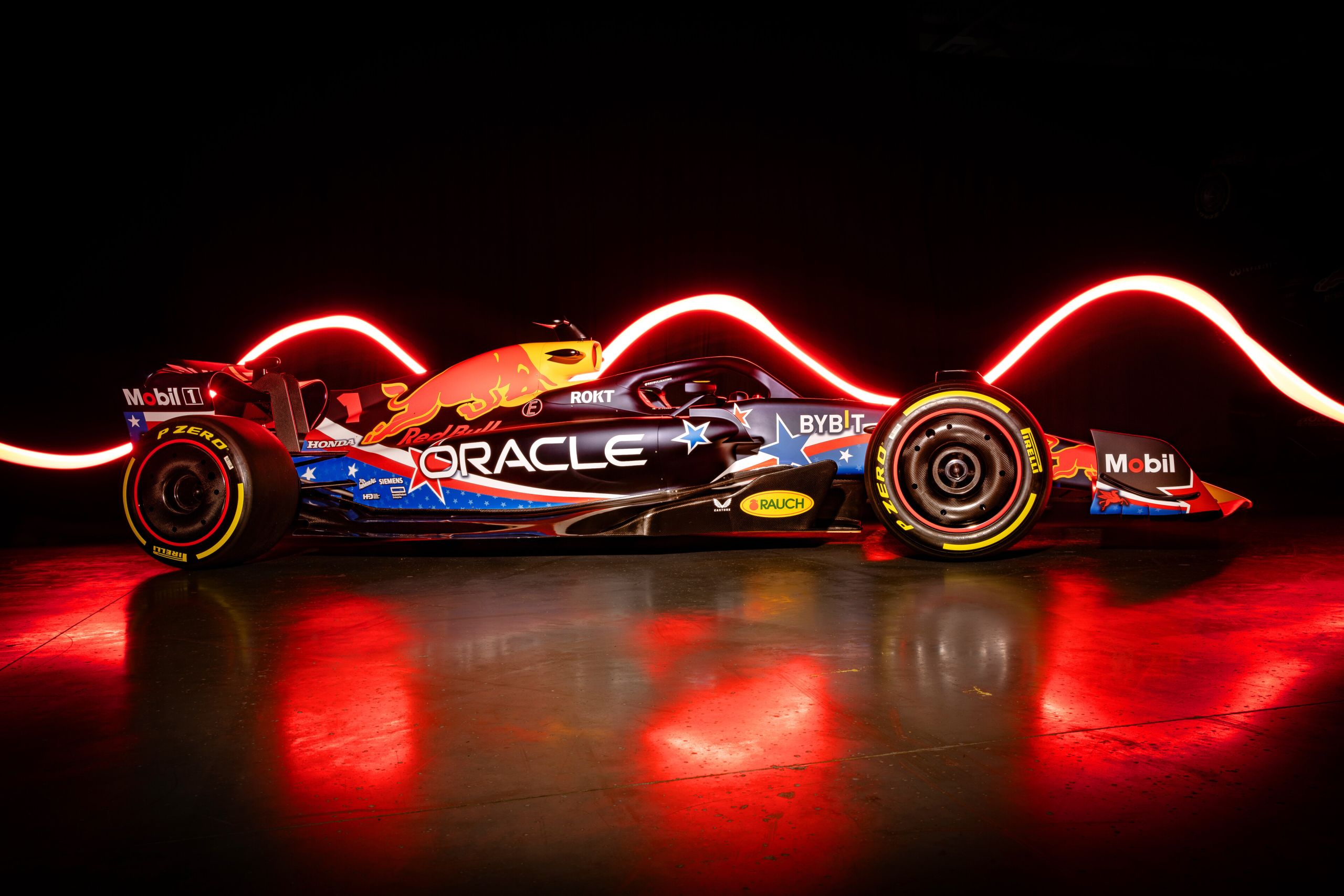 Team Principal and CEO, Christian Horner said "It's really exciting to see this unique, fan led competition come to life and coincide with the growth of Formula One and our supporters in the US, and to invite our global fanbase into the Team and our garage to Make Their Mark and design the very livery we race with. I think Franco has done an excellent job and the car looks incredible showcasing the Texan colours and culture. It's not every day we release a one-off livery, so it's even more special that it's designed by our fans. Our hunger for winning continues for the remainder of the season, so hopefully this livery will be as winning as Martina's in Miami, which saw Max and Checo finish on the top two steps of the podium. We'll be sure to show Franco some strong southern hospitality if so! I'm fascinated to see what our fans come up with for the final US race in Las Vegas."
The winner of Make Your Mark Austin, Franco Cavallone said "The moment I was told I'd won it was a rollercoaster of emotions, I was so happy. I remember when I first found out about Make Your Mark, I was watching the second practice session at the Miami GP – it was the first time I'd been to a race – and I found out the Oracle Red Bull Racing livery was designed by a fan from Argentina, like me. When I got back to my hotel, I researched the competition and signed up to The Paddock and started designing my livery for Austin there and then. I thought about Austin and the Circuit of the Americas and took inspiration from the stripes and stars, and sweeping red, white, and blue lines around the corners of the track. I even spoke to Martina who won the Miami competition for advice. I'm a freelance graphic designer and this is easily the most exciting thing I've ever designed! It's like a dream that this is happening to me, seeing my design on the car will be the best day ever, I can't wait to see it on track."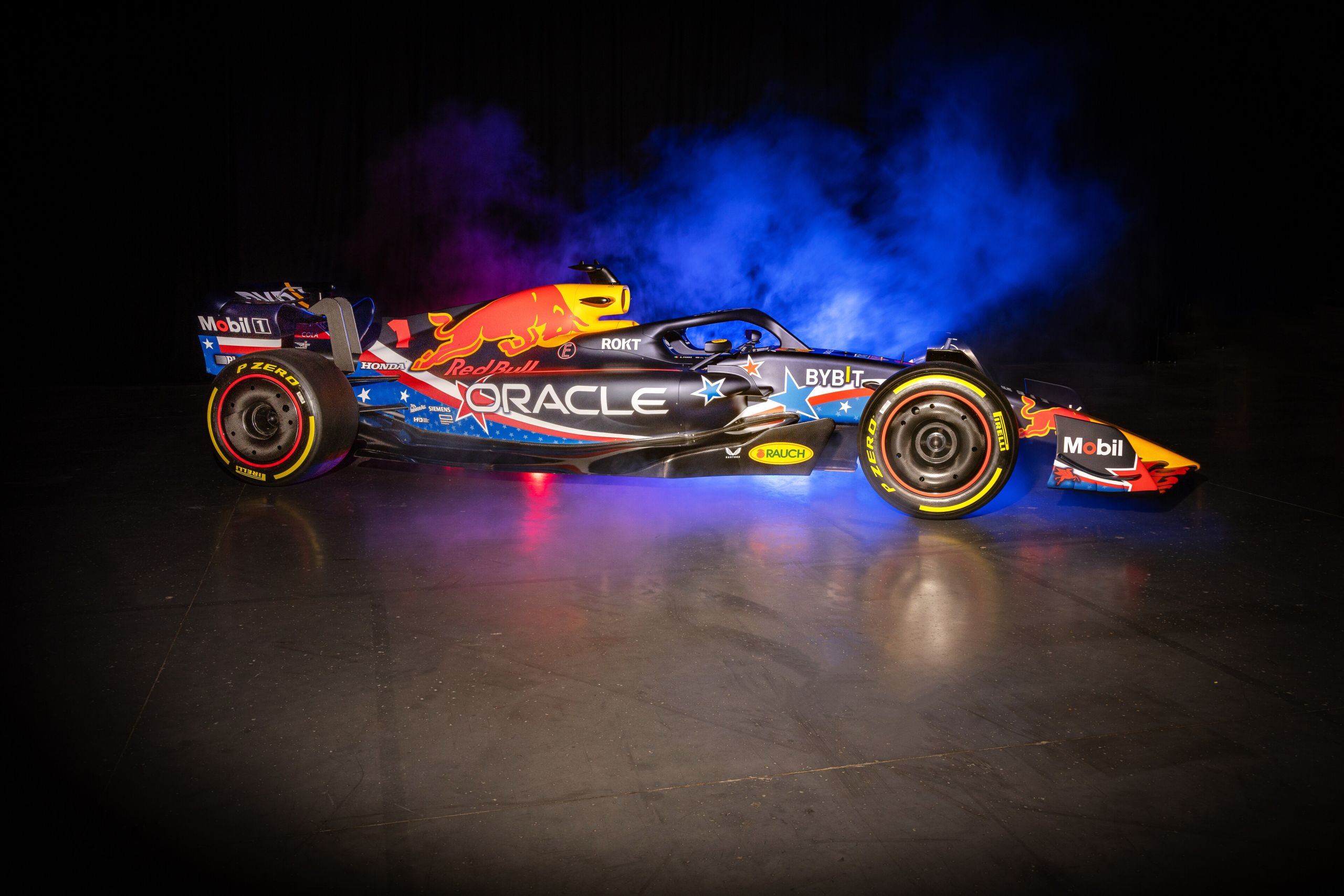 Comforts Of Home For Logan Sargeant?
After what has been a difficult rookie season for Williams driver Logan Sargeant, the comforts of home (and a circuit he knows well) could provide the spark he needs to finish his maiden campaign on a high.
'I'm so excited to get back on track especially in front of the home crowd this weekend. Austin is one of my favourite cities in the world. The Circuit of the Americas is special place for me as it's where I was officially announced as a Williams Racing Academy Driver in 2021 and, last year, where I made my FP1 debut. To now be racing there will be extra special. Having previous experience of driving the track is helpful with it being a Sprint weekend. Hopefully we can have a good one and put on a show for the fans,' said Sargeant.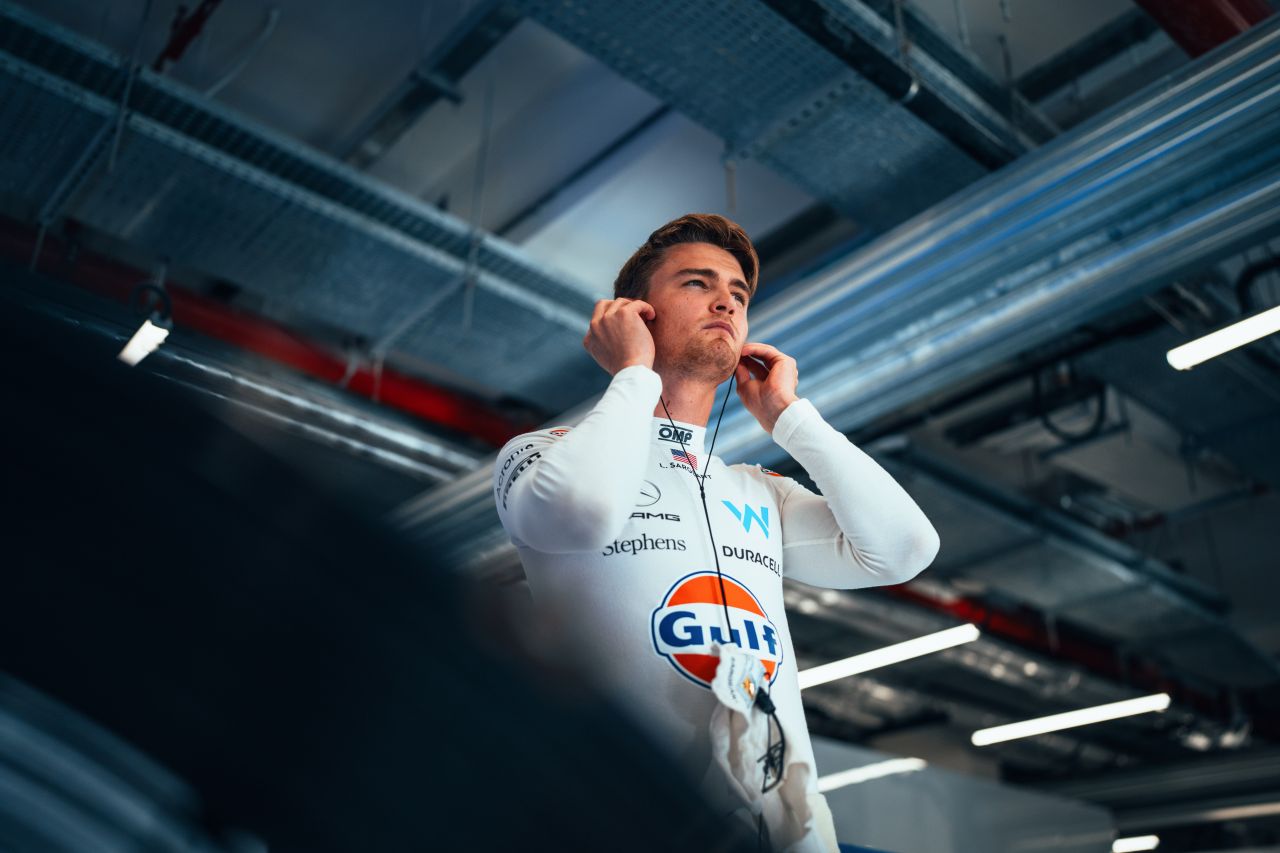 Mercedes To Bounce Back?
After a collision between their drivers in Qatar, Toto Wolff is hopeful his team have taken the lessons to heart as they push on in their fight for second in the 2023 Constructor's Championship battle with Ferrari.
'We have a busy couple of weeks coming up as the season heads towards its conclusion, starting with a triple-header in the USA, Mexico and Brazil.

'The last round in Qatar was a case of what might have been. As a team, you never want to see your cars collide. It was frustrating to leave a lot of points on the table, particularly as the pace of the car was strong. It was encouraging though to see how the drivers and the team reacted. Both Lewis and George know the team comes first and do not ever intend to jeopardise that. I am sure we will all grow from this moment. We're now focused on Austin and making sure we get the most out of each upcoming weekend.

'It's always great to race at the Circuit of the Americas. There's a fantastic atmosphere and the city welcomes F1 with open arms. COTA is one of the most challenging modern tracks and a real thrill for the drivers. We'll be bringing a modified floor, which is the last significant update we will take to the track this year. It will hopefully bring a small gain but more importantly, is another milestone in setting our development path for W15.

'The battle for second in the Constructors' has become more intense in recent races. We will keep our heads down, keep pushing and aim to score as many points as we can to increase our advantage,' said Wolff.
United States Grand Prix: Tech Specs
Ferrari hit their straps in Singapore and Japan, but it all unravelled again in Qatar, leaving the Prancing Horse scrambling to get back on track this weekend in Austin.
Tito Amato, who works in Vehicle Performance Innovation for Ferrari, explains some of the challenges of finding form at a sprint weekend…
Circuit of the America's Characteristics
'The Austin circuit has a variety of corner types from slow ones taken at around 70 to 80 km/h to very fast ones where speeds can reach 270 km/h. There are only two straights, both featuring DRS zones and the main one is actually rather short, at around 500 metres. This means that in terms of aero configuration it is medium to high downforce. The drivers and engineers therefore have to find the right compromise to suit both the high speed corners in the first section and the slow speed ones in the final part of the lap. It is particularly important to have good traction out of the slow and medium speed corners, while ensuring sufficient stability in the high-speed sections.'
How does the Sprint format, with just one free practice session, affect the job sheet for the weekend?
'The single free practice session means that the work done back home prior to the event takes on even greater importance, because when on track there isn't much time to make major set-up changes. The main focus in FP1 will be on tyre behaviour, especially with the Medium and Soft compounds in order to plan their use over the rest of the weekend, especially in Saturday's Sprint race and the Grand Prix on Sunday.'
What's been your career path with Scuderia Ferrari?
'I joined the Vehicle Performance group as a Vehicle Dynamics specialist and bit by bit I started to look after innovation, first of all in terms of concepts, meaning finding innovative components that increase car performance and then in a more broader sense, looking at methodology, from data analysis to simulations. It means I can express my creativity and my desire to always learn and do something new, to have an eye on the future and on things that might seem impossible to achieve today.'
United States Grand Prix: Fast Facts
The Circuit of the Americas is one of the bumpiest tracks of the year due to subsidence.
The bumps also tend to move and change year-on-year. The track is regularly ground down and resurfaced to try and smooth these challenges.
Several corners at COTA were inspired by iconic turns from European tracks.
These include Turns 3 to 6, which are modelled on the Maggotts and Becketts section of Silverstone. Turns 12 to 15 replicate Hockenheim's stadium section and Turns 16-18 are similar to Turn 8 at Istanbul Park.
The track requires moderately high downforce and has a large DRS effect. That allows teams to run reasonably large wings as a result.
The first sector is incredibly challenging and technical. A lot of time can be gained and lost through the interconnected series of corners.
COTA is one of nine tracks on the calendar that is fully anticlockwise. The others are: Jeddah, Miami, Imola, Baku, Singapore, Interlagos, Las Vegas, and Yas Marina.
It is one of the busiest laps for gear changes, with 70 recorded across one circuit. That is the third highest total of the year, behind only Bahrain and Baku.
The entry to Turn 1 features the single biggest corner elevation change of the season. The track has a man-made climb 30 metres upwards in just over 200 metres of track.
For comparison, COTA's Observation Tower measures in at 77 metres tall.
Several corners feature wide entries to encourage different lines and promote overtaking. These include Turns 1, 11, and 15.
The latter also forces the drivers to brake whilst the car is turning at the same time. This can cause lockups if pushing the tyre over the limit of adhesion.
The weather in Texas can be unpredictable, particularly the temperatures. They can vary from single digits on cool mornings to reaching into the 30s on the very warmest days.
This weekend will see the fifth F1 Sprint event of the season. The final sprint format of the year will take at the São Paulo Grand Prix in Brazil.
On the weekend Max Verstappen became a triple World Champion, he also broke the record for most laps led in a single season, 739, with five races still remaining in 2023. Max's victory in the Qatar Grand Prix was also his 14th consecutive win when starting from pole position, extending what is the longest streak in Formula One history after he broke Michael Schumacher's record earlier this season.
Max's next victory will be his 50th in F1, at the age of 26, and will see him fifth on the all-time win list. It will also be his 30th GP victory since the start of last season, which in itself would place him ninth on the all-time win list.
Having increased his lead over Lewis Hamilton to 30 points following the Qatar GP, Checo remains on course to ensure Oracle Red Bull Racing finish first and second in the Drivers' Championship for the first time.
Max currently leads the Drivers' Championship by 209 points, surpassing the largest-ever winning margin which came in 2013, when Red Bull Racing's Seb Vettel won the Championship by 155 points.
This weekend is the 200th GP of the turbo hybrid era. F1 first adopted the energy efficient power unit rules at the beginning of 2014.
You may also like…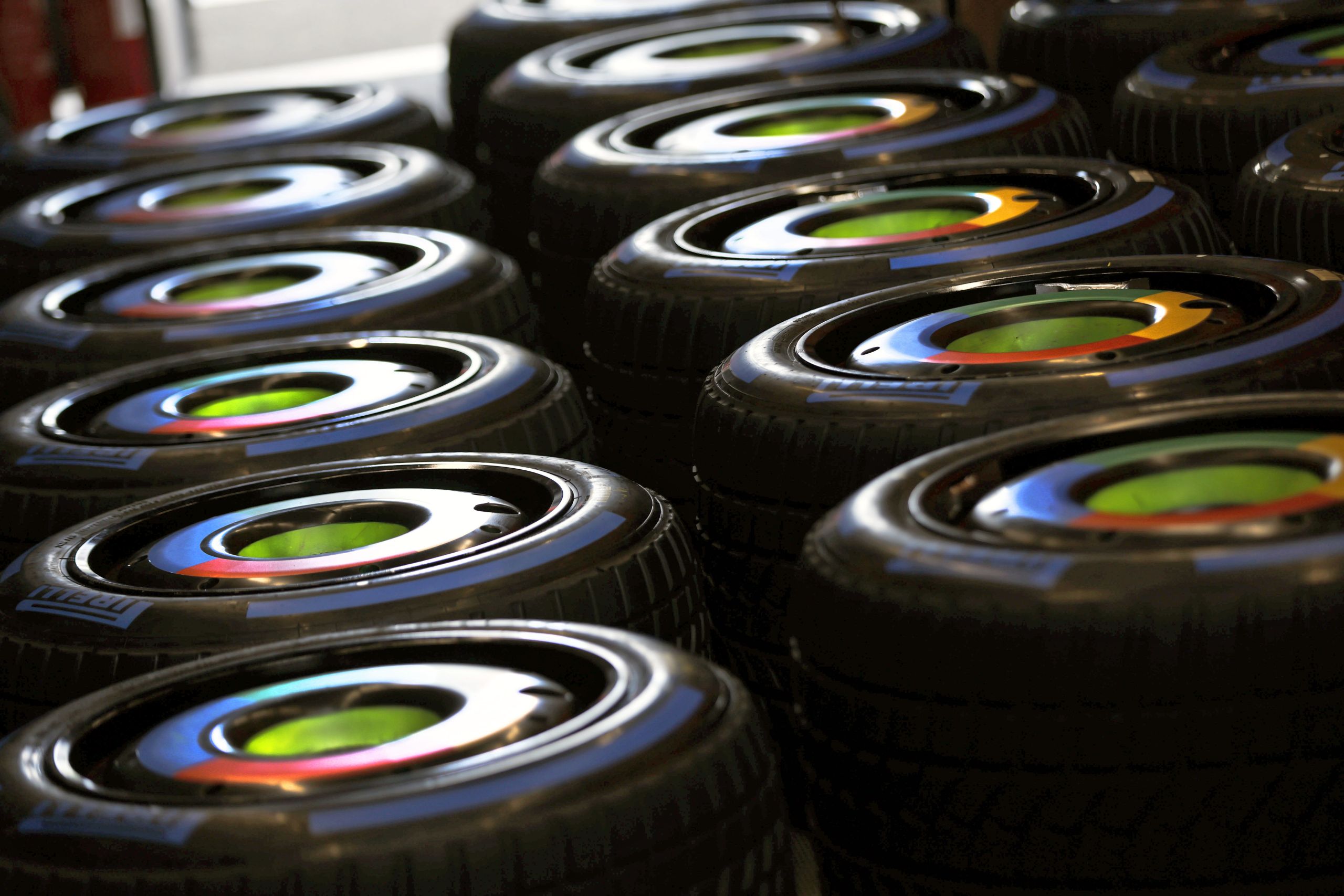 2023 United States Grand Prix: Selected Tyres
2023 United States Grand Prix: Selected Tyres – The drivers will have the C2 as P Zero White hard, C3 as P Zero Yellow medium and C4 as P Zero Red soft…
Want to save this information for later?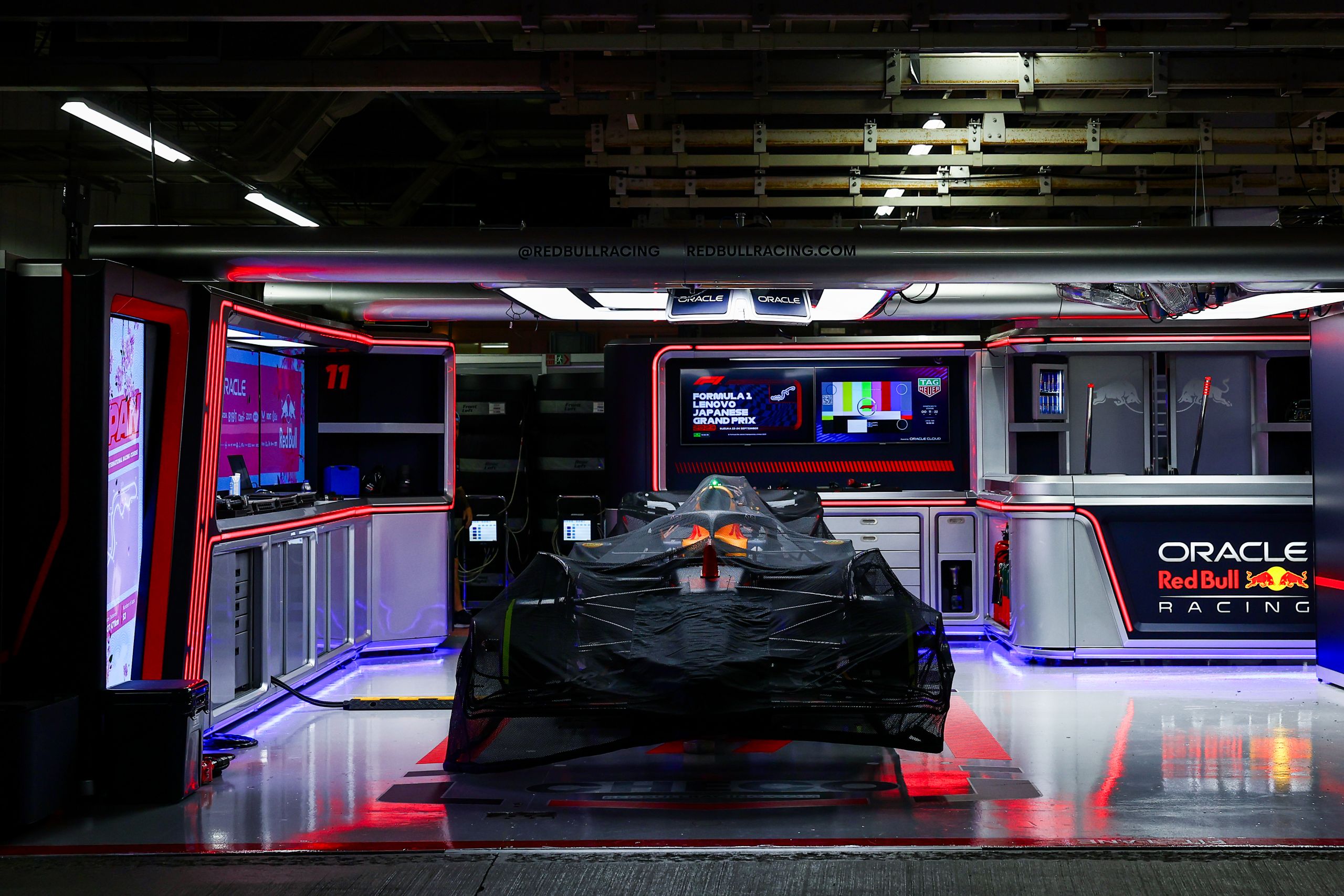 The roar of engines, the blur of speed, and the ...