As the engines roar and the anticipation builds, the Formula 1 circus descends upon the vibrant metropolis of Mexico City for the 2023 Mexico Grand Prix. Scheduled from 27th to 29th October, the race promises to be an exhilarating blend of speed, skill, and culture.
Held at the iconic Autódromo Hermanos Rodríguez, this circuit has a rich history intertwined with the sport. Constructed in 1959, it was the brainchild of the father of Mexico's legendary racing siblings, Ricardo and Pedro Rodriguez. The track saw its first Formula 1 cars in 1962, and by 1963, it was hosting its inaugural Grand Prix, a race that was clinched by the legendary Jim Clark.
One of the unique challenges the drivers face here is the altitude. Situated over 2km above sea level, the thin air makes both car setup and driver endurance testaments to the pinnacle of motorsport. The 4.304km circuit, comprising 71 laps, will see drivers navigate through its historic layout. A particular highlight is the reimagined Peralta corner, which now meanders through the old Foro Sol baseball stadium. This section not only offers a technical challenge to the drivers but also provides fans with one of F1's most unique and electrifying vistas.
Speaking of fans, those lucky enough to secure a spot in the Foro Sol are in for a treat. This section offers an unparalleled view of the action, allowing spectators to get up close and personal with the drivers. And when the race concludes, the podium ceremony in this arena is nothing short of electric, an experience many describe as "once in a lifetime."
With Valtteri Bottas holding the lap record from 2021 with a time of 1:17.774, it will be interesting to see if any driver can challenge this in 2023.
As the lights go out and the cars speed down the main straight, the Mexico City Grand Prix is not just a race; it's a celebration of motorsport and Mexican culture. Whether you're a die-hard F1 fan or a casual observer, this Grand Prix promises to be a spectacle you won't want to miss.
2023 Mexico Grand Prix Schedule
Here's the schedule for the 2023 Mexico City Grand Prix weekend:
| Date | Session | Time |
| --- | --- | --- |
| 27 OCT | Practice 1 | 12:30 – 13:30 |
| 27 OCT | Practice 2 | 16:00 – 17:00 |
| 28 OCT | Practice 3 | 11:30 – 12:30 |
| 28 OCT | Qualifying | 15:00 – 16:00 |
| 29 OCT | Race | 14:00 |
Note: All times are local times for Mexico City.
Mexico City Grand Prix 2023 – F1 Race
Date: 27 – 29 October 2023
Location: Autódromo Hermanos Rodríguez
First Grand Prix: 1963
Number of Laps: 71
Circuit Length: 4.304km
Race Distance: 305.354 km
Lap Record: 1:17.774 by Valtteri Bottas in 2021
Mexico Grand Prix: Previous Winners
| Year | Driver | Constructor |
| --- | --- | --- |
| 1962 | Trevor Taylor (UK) / Jim Clark (UK) | Lotus-Climax |
| 1963 | Jim Clark (UK) | Lotus-Climax |
| 1964 | Dan Gurney (US) | Brabham-Climax |
| 1965 | Richie Ginther (US) | Honda |
| 1966 | John Surtees (UK) | Cooper-Maserati |
| 1967 | Jim Clark (UK) | Lotus-Ford |
| 1968 | Graham Hill (UK) | Lotus-Ford |
| 1969 | Denny Hulme (NZ) | McLaren-Ford |
| 1970 | Jacky Ickx (Belgium) | Ferrari |
| 1971-1985 | Not held | |
| 1986 | Gerhard Berger (Austria) | Benetton-BMW |
| 1987 | Nigel Mansell (UK) | Williams-Honda |
| 1988 | Alain Prost (France) | McLaren-Honda |
| 1989 | Ayrton Senna (Brazil) | McLaren-Honda |
| 1990 | Alain Prost (France) | Ferrari |
| 1991 | Riccardo Patrese (Italy) | Williams-Renault |
| 1992 | Nigel Mansell (UK) | Williams-Renault |
| 1993-2014 | Not held | |
| 2015 | Nico Rosberg (Germany) | Mercedes |
| 2016 | Lewis Hamilton (UK) | Mercedes |
| 2017 | Max Verstappen (Netherlands) | Red Bull Racing-TAG Heuer |
| 2018 | Max Verstappen (Netherlands) | Red Bull Racing-TAG Heuer |
| 2019 | Lewis Hamilton (UK) | Mercedes |
| 2020 | Cancelled due to COVID-19 | |
| 2021 | Max Verstappen (Netherlands) | Red Bull Racing-Honda |
| 2022 | Max Verstappen (Netherlands) | Red Bull Racing-RBPT |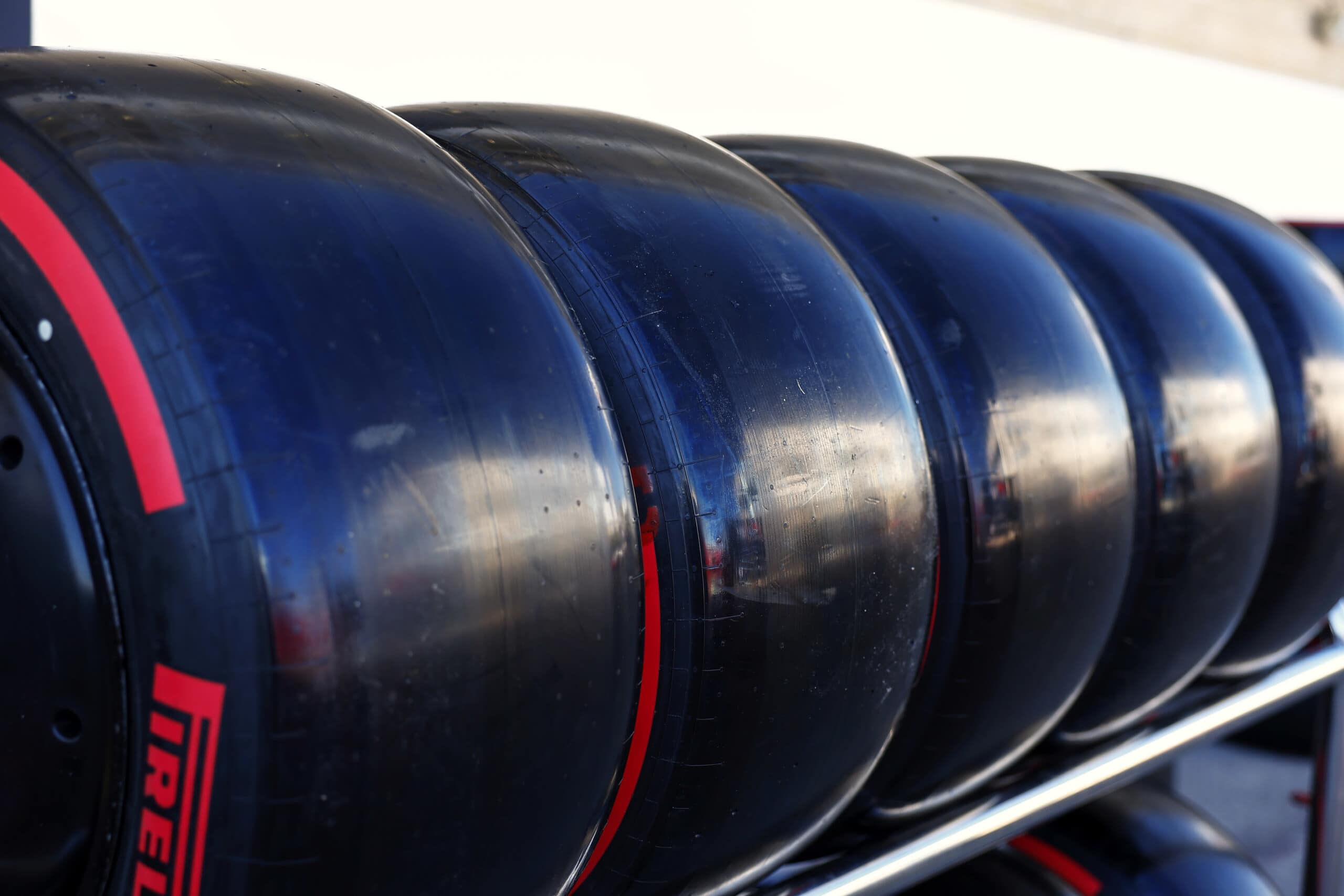 2023 Mexico Grand Prix: Selected Tyres
2023 Mexico Grand Prix: Selected Tyres – In Mexico the teams will have C3 as P Zero White hard, C4 as P Zero Yellow medium and C5 as P Zero Red soft.
Sergio Perez To Race With "México en la cabeza"
Sergio Perez will celebrate Mexico by wearing a fan-designed helmet picked by Checo himself from thousands of submitted designs.
Red Bull Racing ran the competition México en la Cabeza, which translates to "Mexico in the head" and saw entries from all over the globe. The competition called on fans to embrace everything that embodies Mexican culture to create a special piece of artwork for Checo, using his helmet as their canvas.
The victor was 22-year-old Karla Lozano from San Nicolás de los Garza, Nuevo Leon, Mexico, who submitted a spectacular colourful design, featuring symbols and representations of Mexico; a design which pieces together the country's history, art and celebrates its rich culture. Karla's main inspiration behind the design were alebrijes: brightly coloured Mexican folk art sculptures that represent the beauty, mystery, and magic of the country. These include grecas and Zapotec symbols, each with a meaning behind each of them, such as protection, happiness and work. The top of the helmet features a Xoloitzcuintle at the centre of the design: a culturally significant symbol in Mexico. Above this reads Checo's signature mantra, "Never Give Up", sitting right below his number 11.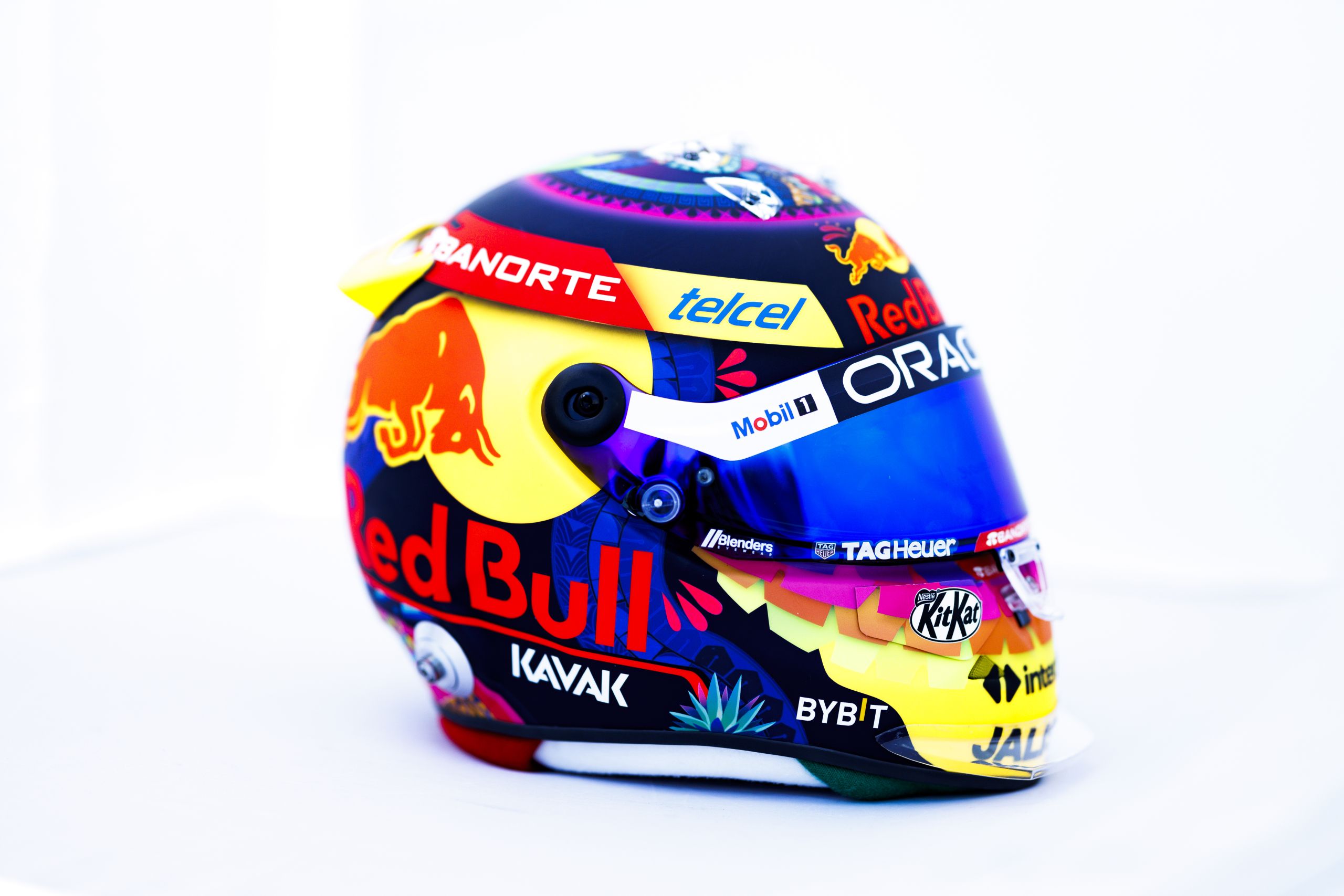 Six-time Grand Prix winner Checo Perez says: "When I saw Karla's design, I knew I had to have it on my helmet for Mexico. It is great that the Team can connect with fans in the way we do here and give them opportunities like this. It was tricky making the decision because the entries were so strong and interesting, we asked people to embrace my home country in their designs and they really did, it was very special to see what our culture means to them. Karla's art was the one that brought it all together for me and showed Mexico in such a perfect way, there are so many little details and the colours are amazing. I always have México en la Cabeza but this week I will be proudly showing it with this unique helmet, I don't think the pitlane has seen a helmet like this before!"
Karla Lozano, competition winner from Nuevo Leon, Mexico says: "When I found out I won the competition, the first thing I did was tell my family I couldn't stop smiling; knowing that my designs will be seen by millions of people is unbelievable and has filled me with happiness and pride. We are all rooting for Checo for the victory and it is an honour to be able to say that he wore the helmet I designed at the Mexican Grand Prix. The competition has been a great opportunity, combining two things I am passionate about, and it has really helped make myself and other fans feel closer than ever to Formula 1."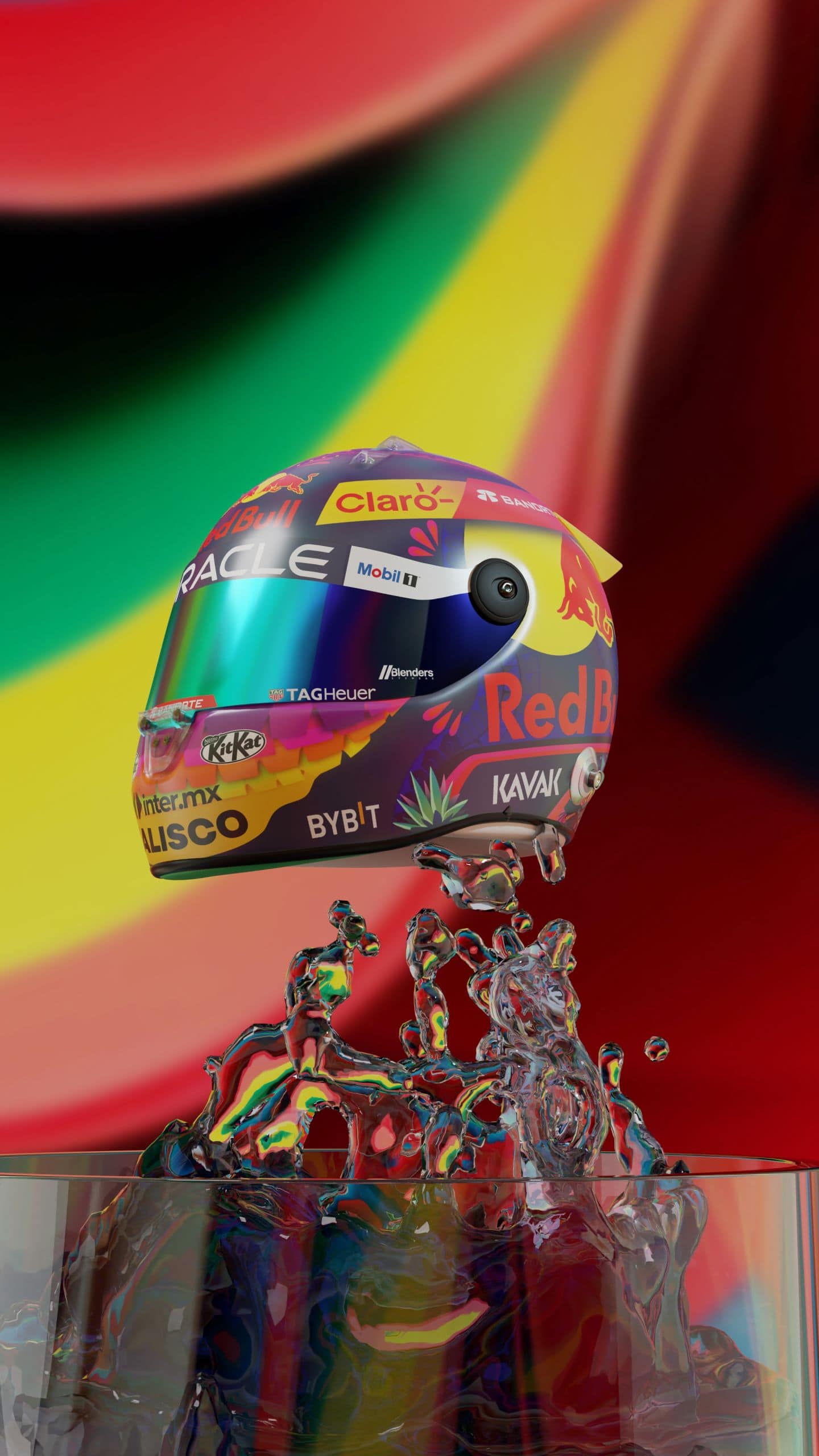 Rookie FP1 Sessions – How Teams Prepare A Driver
"It's my first ever Free Practice so obviously my expectations are high, but there is a checklist that I need to go through and tick all the boxes and that's where I'm going to keep my focus."

Fred Vesti is quite rightly excited to make his maiden appearance in an F1 car on a Grand Prix weekend. Whilst it will be a proud moment for the Dane, he is aware that he has an important job to do. How do teams make sure a rookie driver is ready for that task?

"We can replicate plenty of things in the simulator. For Fred's outing, we've got a session prepared with George's race engineers so that he can go through all the comms, all the language that they use, get ready for that and then also he will be helping us doing our pre-event work," says Mercedes Senior Performance and Simulation Engineer, Zhaoming Li.

Holly Chapman, Mercedes Trackside Power Unit Engineer, adds: "To make sure a rookie driver is fully prepared for driving the car we'll go through a pack of slides with them, which covers all the basics that they need to know. As they become more experienced, we can then add to that, but we really tailor it to the rookie at that time."

The learning also continues on once the driver is on track. Hugues Bretonnier, Mercedes Senior Performance Engineer, comments: "As with the race drivers, there will be an opportunity between runs to have a look at the data. We can discuss with the engineers how he can build up his confidence, progress the speed in a couple of corners maybe, using different tools on board and adjust the setup to try and progress with our weekend according to our run plan."
Pierre Gasly Renaissance To Continue?
After putting together his best weekend of the 2023 F1 season, Alpine's Pierre Gasly is hoping his renaissance will continue in Mexico.
"The Autodromo Hermanos Rodriguez is an interesting track and it's a very unique challenge with the high altitude. We run high downforce wings but the car still feels light with the conditions. I'm handing over to Jack [Doohan] for Free Practice 1 and I'm looking forward to seeing his contribution to the race weekend as he will run some important test items during his stint in the car. I aim to be dialled in from Free Practice 2 and getting on it and adapting to the conditions. We need another operationally strong weekend – like in Austin – and I'm feeling ready for the challenge. It's a long and very tough race in Mexico City but my mind is set on another positive weekend where I aim to continue the points-scoring run."
Mercedes To Put Austin In The Rear View Mirror
After being stripped of a podium in Austin, Mercedes boss Toto Wolff is ready to put the weekend behind him as the fight for second in the Constructor's Championship intensifies.
'Austin was a weekend of mixed feelings. The positives are that the upgrade looks to have given us a step forward in terms of performance. Our pace was strong all weekend and it was encouraging to be in the fight for victory.

'The negative was of course failing to capitalise on our pace with the result. Losing a podium finish hurts and is not a position we want to find ourselves in. The complexities of a sprint weekend and a bumpy circuit caught us out. But rules are rules. We will learn from this and improve. Now we move on to the next race.

'Mexico is always an exciting weekend. The fans are super passionate and energetic. The venue also presents a unique challenge with the high altitude. It has a major impact on how we operate the car, and it is always a challenge to find the optimum solution.

'It will also be a good test of our upgrade package; seeing how it performs at a circuit with very different characteristics. That will be useful for our continued learning and development for W15. Finally, FP1 will see Fred Vesti in the car for one of our two mandatory rookie sessions. He has acquitted himself well in Formula 2 and I am sure he will do a good job for the team,' said Wolff.
Zhou Guanyu Looking To Bounce Back
On the back of a disappointing outing in Austin, where the Alfa Romeo team struggled for pace, Zhou Guanyu will be looking to move up the grid in the rarified air of Mexico City.
"The Austin weekend was without doubts a disappointing one, as we expected to keep on maximizing the potential of our recent upgrade package – but we couldn't. The team has put in a lot of work in these few days to understand where we fell short, and we are confident that we can build something better this weekend; I think we have the potential to do well, and quickly get back on our feet. I enjoyed Mexico last year – the fans are definitely passionate, and they do know how to throw a fiesta: I am looking forward to being back this weekend. We revert back to the standard race weekend format, with three practice sessions which will allow us to study the track and come prepared when it matters. By doing our homework, I am positive we will manage to get back into the points."
Mexico Grand Prix: Tech Specs
Altitude. The peculiar characteristic of this track is the rarefied air, which is due to the fact it sits at 2,240 metres above sea level, meaning that the cars run maximum downforce levels more usually seen at slow, twisty tracks like Monaco. However, the low air density produces less drag and that means the cars hit very high top speeds down the straights.
This explains why this track witnessed the highest top speed – 372.5 km/h – ever recorded by a Formula 1 car.
The second sector from turn 4 to 11 is toughest on tyres, being the twistiest with plenty of medium speed corners. The first sector is all about the power unit as it features two long straights, one of them on the start-finish straight. The third sector includes the atmospheric stadium section with four slow corners, as the drivers pass through the former baseball diamond surrounded by very high grandstands, packed with one of the noisiest crowds of the year. Two more tight right handers and the cars are back to the start of the next lap. There are three DRS zones.
Cooling. Cooling the car components is another challenge, also because of the altitude and it has to be taken into consideration for both the engine and the brakes. Last but not least, the forecast is for rather changeable weather in Mexico City this week, with varying temperatures and a chance of rain almost every day.
Mexico Grand Prix: Fast Facts
The Autódromo Hermanos Rodríguez is the third-shortest circuit on the 2023 F1 calendar, behind only Zandvoort and Monaco.
It does however have the longest run from pole position to the first braking zone at 811 metres.
Mexico City sits at over 2,200 metres altitude which affects the car in a number of different ways.
Because of that high altitude and therefore low air density, the air is incredibly thin.
The ambient pressure is by far the lowest of the season at 782mb.
The oxygen levels are therefore 78% of what they are at sea level. This has a big impact on the aerodynamics and the Power Unit.
The Power Unit sees a decent drop in output due to the thin air. The turbocharger makes up for some of the power loss, but not all of it, and has to work much harder than it does in normal conditions.
Due to the altitude, we run a high downforce package in Mexico City but experience Monza levels of downforce.
Top speeds are therefore some of the highest of the season and typically exceed 350 km/h.
The Autódromo Hermanos Rodríguez still largely follows the original outline of the circuit which was first developed in 1959.
The main difference is the former, more fearsome version of the Peraltada corner is now bisected.
The first championship Grand Prix race took place at the circuit in 1963, before disappearing from the calendar after 1970.
The second F1 stint at the circuit came between 1989 and 1992, before the championship returned in 2015 with Nico Rosberg victorious for the Mercedes team.
Max Verstappen scored his 50th career victory in the United States Grand Prix, becoming the second-fastest driver to reach a half-century, doing so in his 181st start, four fewer starts than Lewis Hamilton. Only Michael Schumacher has reached 50 wins quicker (153 starts).
Checo is the most successful Mexican driver in Formula One's history, with his six career wins being three times as many as all previous Mexican drivers combined. He is the only Mexican driver to start on pole, and the only Mexican to finish on the podium in his home race, having finished third in 2021 and 2022.
Max has set new records in 2023 for the highest points total (466) and most laps led (795) in a single season. His next win will surpass last season for the most wins in a single year, having scored 15 victories in 2022 and 2023 so far.
Checo's lead in the race for second in the Drivers' Championship has grown to 39 points over Hamilton, after he benefitted from the Mercedes driver's post-race disqualification in the US GP and following a solid drive of his own.
Mexico City is located at an altitude of 2,240 meters, and the air pressure is 20% lower as a consequence. The reduction in drag can lead to very high top speeds in spite of high wing settings. During last year's race, Checo reached 353.5 km/h (219.7 mph).
Want to save this information for later?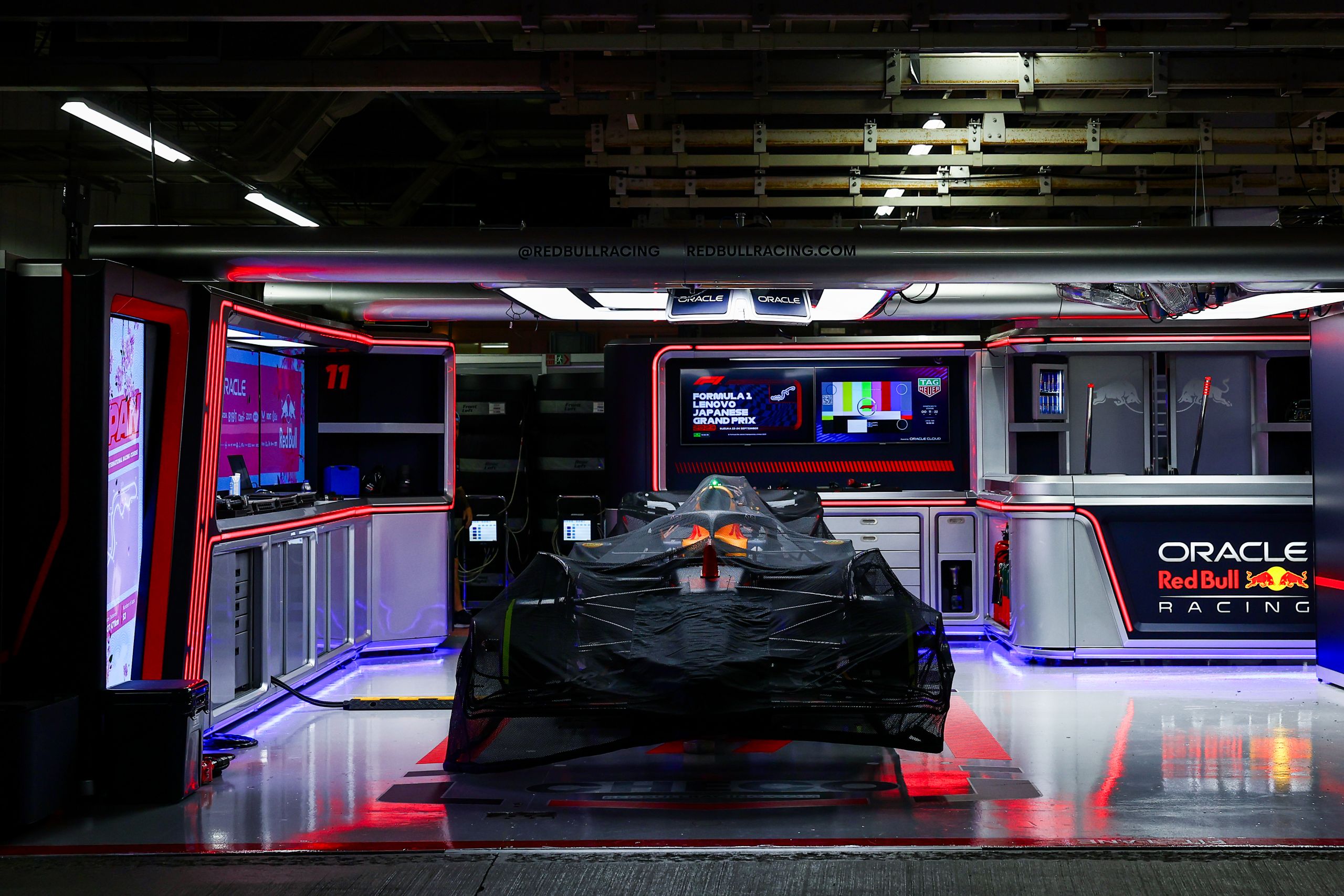 The roar of engines, the blur of speed, and the ...