2023 Italian Grand Prix: Friday Tyre Analysis – The first day of practice at the Temple of Speed, as Monza is universally known, proved to be a very busy one for drivers and teams. In pretty stable weather conditions, the teams worked hard on evaluating all three dry weather compounds over the two free practice sessions, running to a different programme to usual.
This weekend is being run to the ATA (Alternative Tyre Allocation) format, meaning that only 11 sets of slicks are available rather than the usual 13, split between three Hard compound sets, four Medium and four Soft. In tomorrow's qualifying drivers must use just one compound per session: Hard in Q1, Medium in Q2 and Soft in Q3.
As an example of the different to usual programmes, in FP1, the majority of drivers used just one set of tyres, with Red Bull, Ferrari and Mercedes concentrating on the Hard, Aston Martin and Haas opting for the Medium, while Alpine, McLaren, Alfa Romeo, AlphaTauri and Williams went for the Soft, with several drivers doing some long runs in this first session already.
The team programmes in the second session were a bit more varied and traditional, at least in terms of the tyre colours being used. Only the Haas duo and Piastri in the McLaren went with the Hard, while the others ran a mix of Medium and Soft, the latter mainly for qualifying simulations, in the hope they will get the chance to use them, as they can only be fitted for Q3.
Simone Berra – Pirelli Chief Engineer
"It was a very useful day in terms of the data gathered which we will now analyse ahead of the rest of the weekend. The ATA seems to have led the teams to modify their programme, allowing us to gather plenty of tyre-related data, split pretty much equally across all three dry compounds available, without in anyway lessening the show on track, given that the laps completed were completely in line with the numbers we saw last year here in Monza.
Furthermore, we were already seeing long runs in FP1, when the temperatures were more similar to those we can expect on Sunday for the race, when compared to what would have happened with the traditional format. FP2 ran to a more conventional Friday pattern so that we were able to confirm the performance gaps between the Medium and the Soft which we had estimated would be around half a second. From what we have seen so far, the compounds that would seem best suited for use in the race are the Medium and the Hard, as the Soft does not deliver a big performance advantage, given the temperatures this weekend. The track is still evolving and, as it gradually rubbers-in, there should be less of the light tread wear we saw today, especially with the Softs."
2023 Italian Grand Prix: Friday Tyre Analysis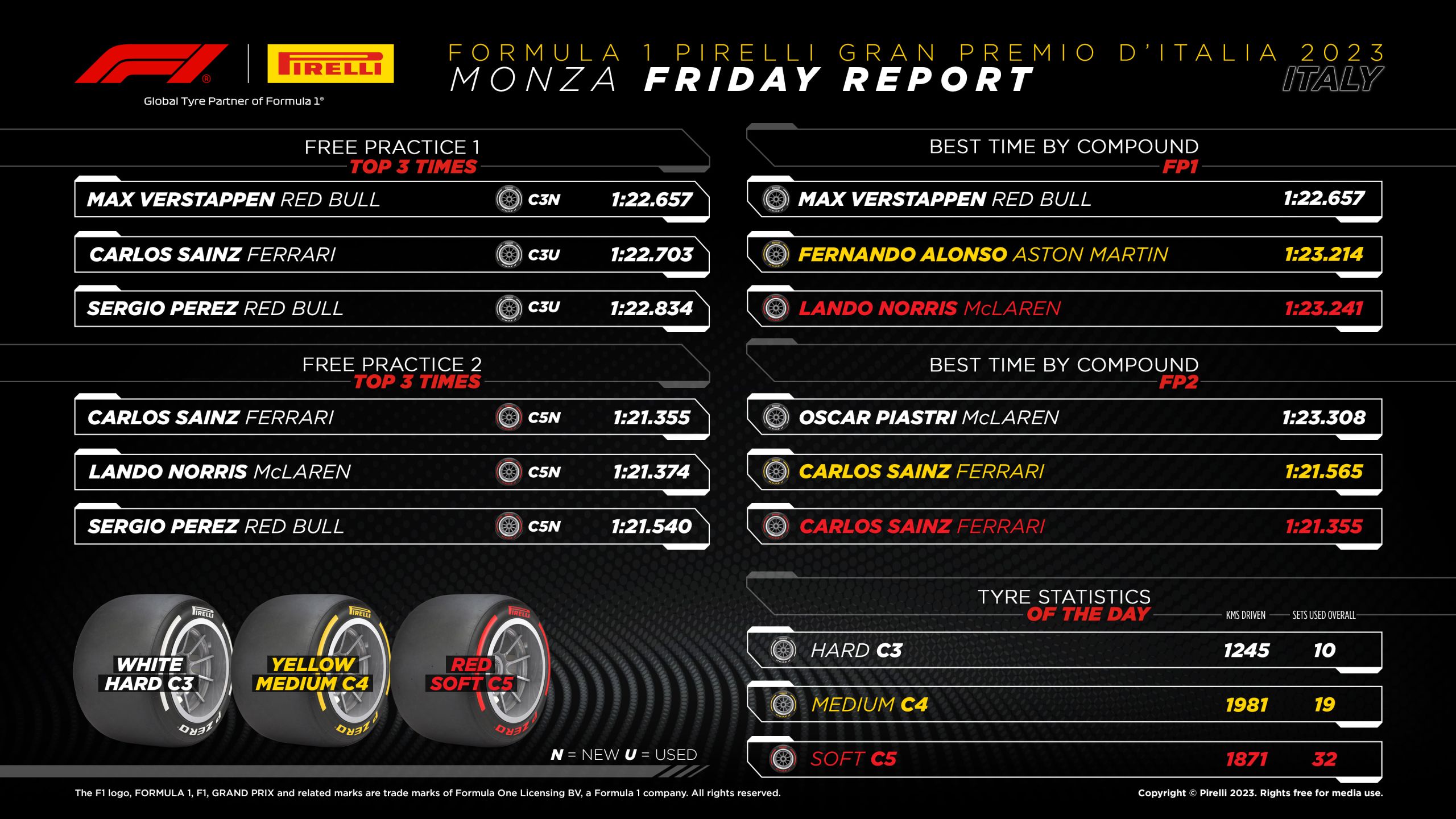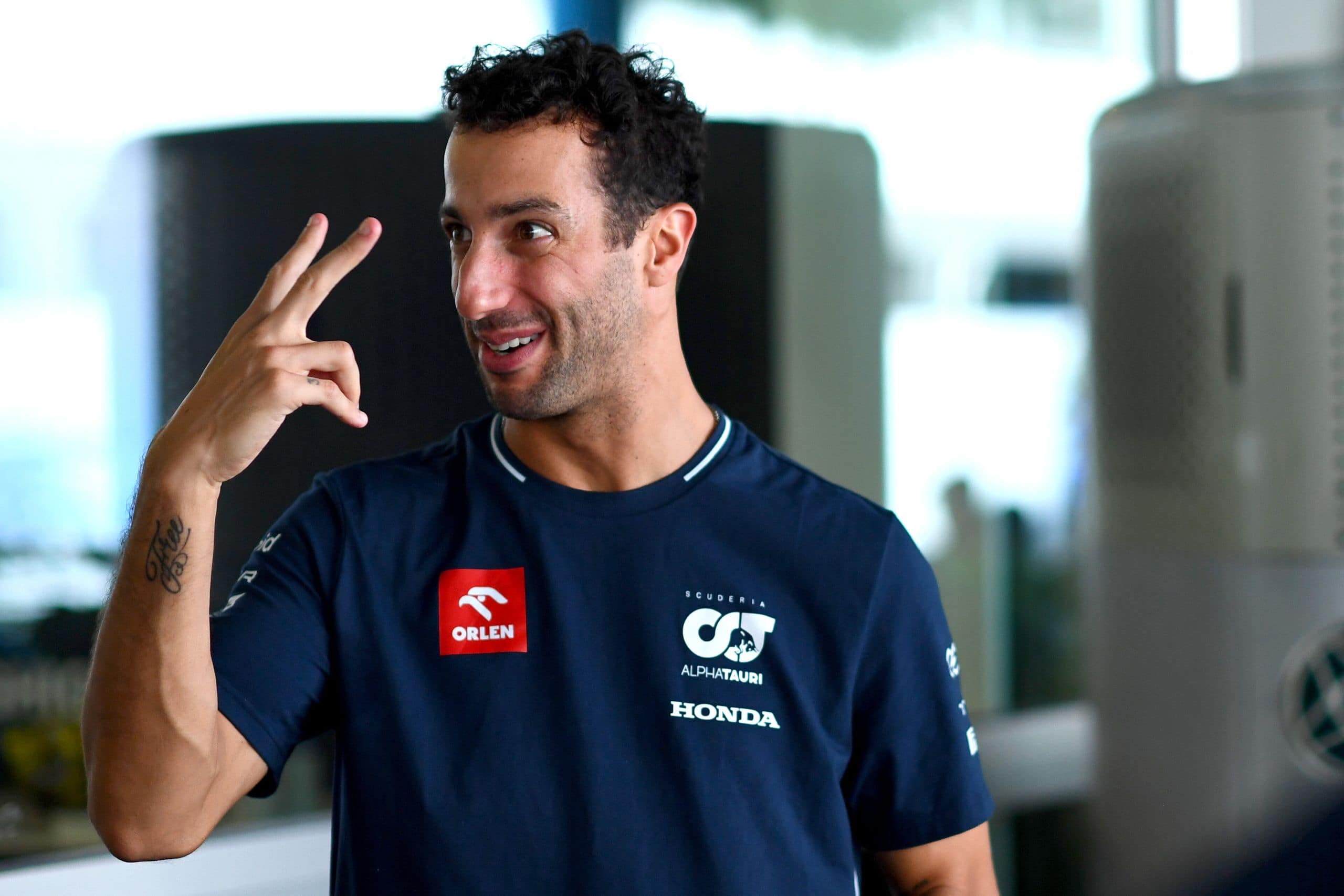 Daniel Ricciardo could miss up to two more grands prix, ...