2023 Canadian Grand Prix: Selected Tyres – For the Formula 1 Pirelli Grand Prix du Canada, the compounds chosen are C3 as P Zero White hard, C4 as P Zero Yellow medium, and C5 as P Zero Red soft.
The Gilles Villeneuve circuit is a 4.361-kilometre semi-permanent track built on the artificial Notre Dame island in the middle of the St. Lawrence River, close to Montreal. Outside of the grand prix its used as a leisure facility for cycling, roller skating, and walking.
The first Canadian Grand Prix held on this track was in 1978, with Gilles Villeneuve emerging as the winner. The track was renamed in memory of the Canadian driver a few weeks after his tragic death in 1982.
The race runs for 70 laps, consisting of six left turns and eight right turns with three straights (including a very long one). Average speed is relatively low, thanks to the frequent changes of direction caused by the close succession of corners, with continuous braking.
The softer compound is usually seen only in qualifying, as was the case last year when just the medium and hard compounds were used in the race. The strategy preferred by most drivers was a two-stop strategy but some opted for a one-stopper with a very long initial stint on hard; especially those starting close to the back.
Based on last year's data, the average time taken for a pitstop is 18.5 seconds, despite more than 400 metres of pitlane. Drivers coming into the pits cut through the last chicane and skip the first corner, with the pit exit already in Turn 2
Mario Isola – Pirelli Motorsport Director
"The Canadian Grand Prix is traditionally one of the most spectacular on the calendar, packed with incidents and surprises thanks to a track that offers plenty of overtaking opportunities but doesn't take any prisoners. As is often the case for this type of circuit, we've brought the three softest tyres in the range – C3, C4, and C5 – just like last year. We expect the C5 to be used mainly for qualifying, while the C4 and C3 are set to be favoured for the race. The asphalt is fairly smooth with this semi-permanent street circuit not extensively used, meaning that we're likely to see a high degree of track evolution over the weekend. On a track with no high-speed corners, the key factors are traction coming out of slow turns, stability under braking, and agility when changing direction. Another important element to consider is the weather. Conditions can change quickly, not just from wet to dry, but also with marked fluctuations in temperature. The asphalt temperature during last year's qualifying was 17 degrees, while in the race it reached 40 degrees."
2023 Canadian Grand Prix: Selected Tyres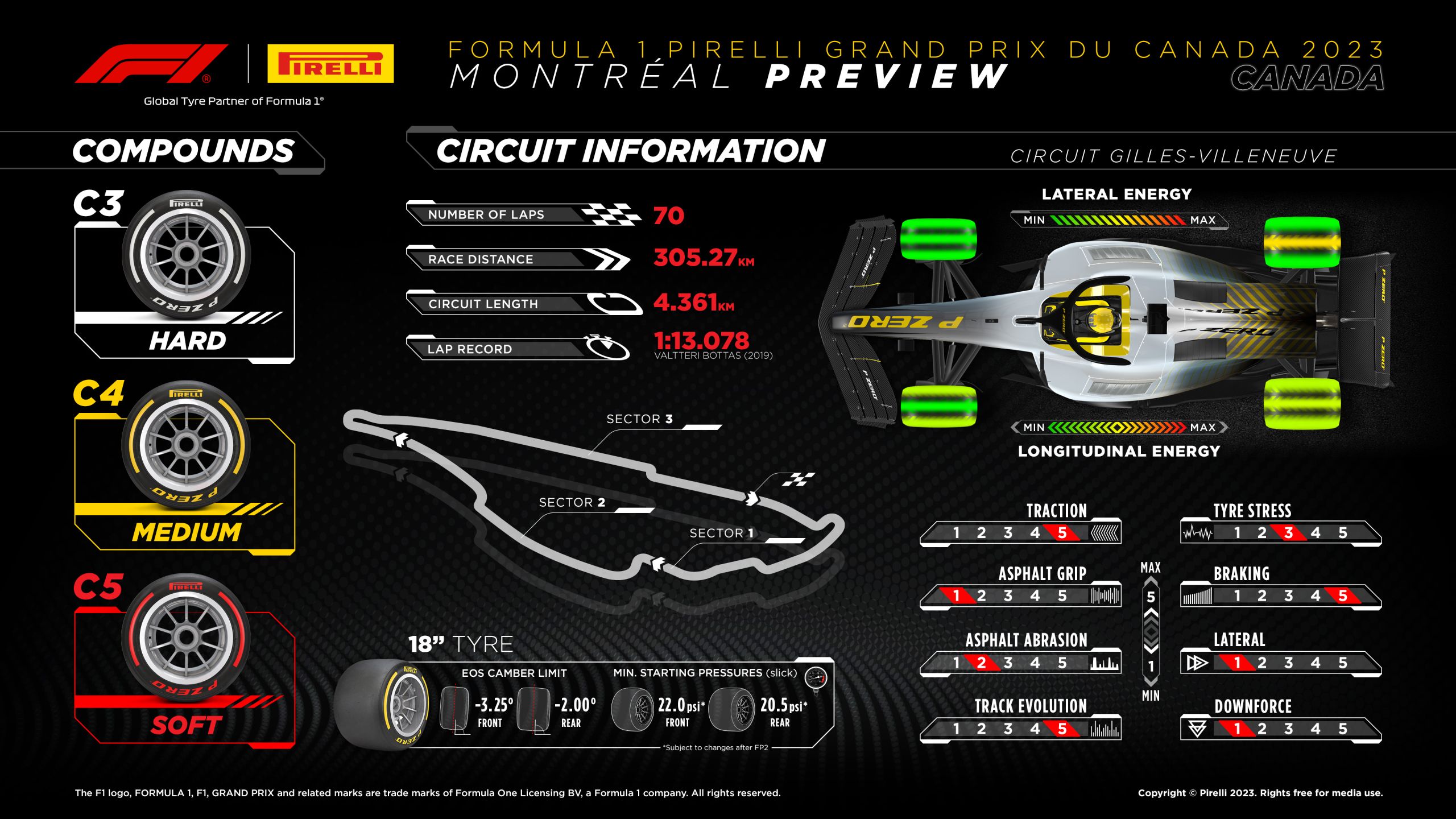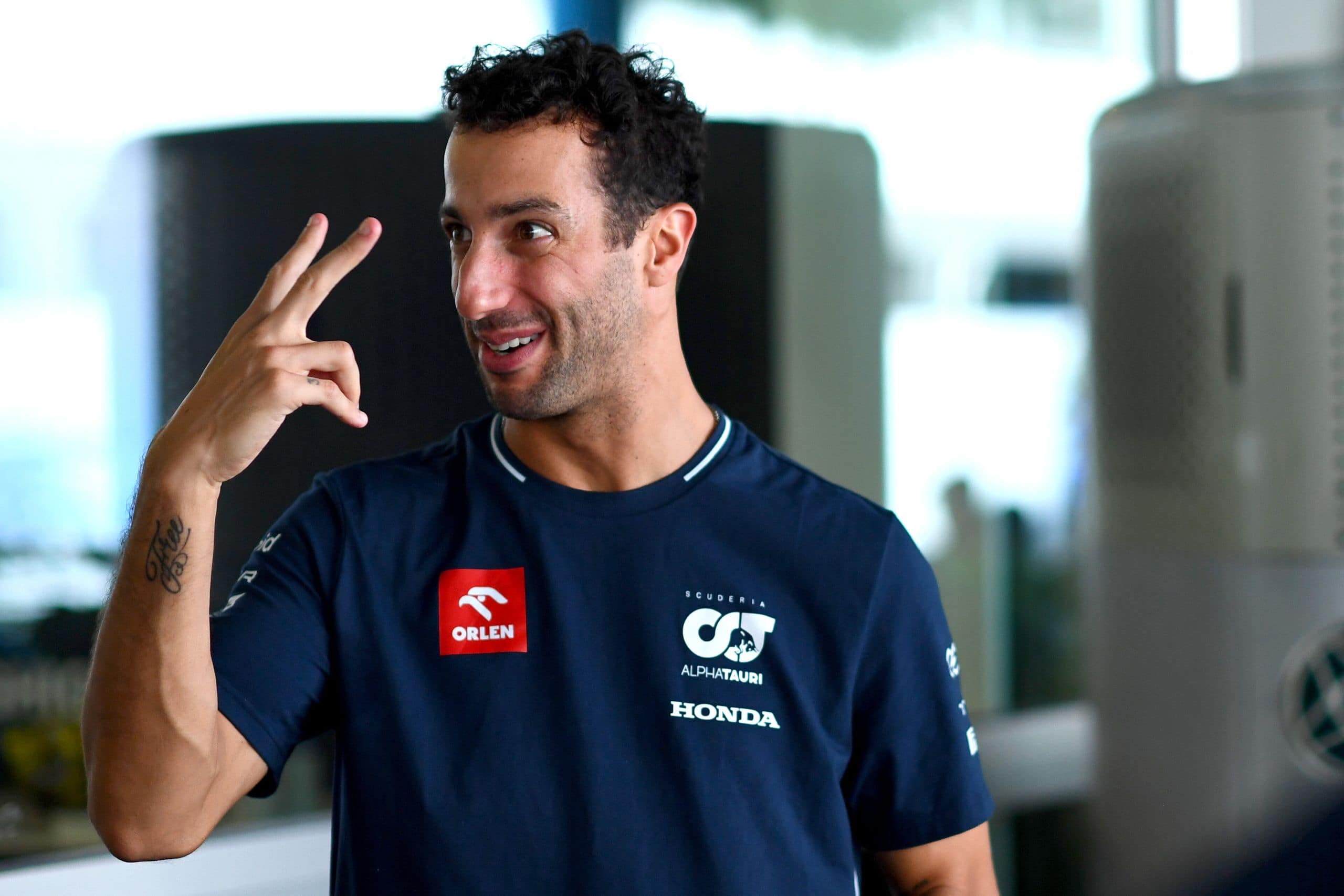 Daniel Ricciardo could miss up to two more grands prix, ...