2023 Brazilian Grand Prix: Selected Tyres – The three compounds chosen for the Brazilian Grand Prix are C2 as P Zero White hard, C3 as P Zero Yellow medium, and C4 as P Zero Red soft.
Mercedes has won the most races at Interlagos since the Brazilian Grand Prix adopted the name of its host city, with Lewis Hamilton and George Russell winning in 2021 and 2022 respectively.
Interlagos has hosted 39 world championship grands prix in total, with Ferrari winning 10 times and Michael Schumacher being the most successful driver on four wins.
The Brazilian Grand Prix has also been held at the Jacarepaguà circuit in Rio de Janeiro 10 times.
Kevin Magnussen gave Haas its maiden pole position last year, making the most of his soft compound tyres in the rain at the start of Q3. It was also the Dane's first (and so far only) pole, ahead of his eighth place in the sprint race the following day.
Mario Isola – Pirelli Director of Motorsport
"The Interlagos circuit in the Brazilian city of São Paulo is well-known for providing thrilling races. The lap is only 4.309 kilometres long, making it one of the shortest of the year, with only Monaco and Mexico City being shorter. It's also run anti-clockwise and situated on a hillside, which gives it a unique character. The drivers face a steep downhill section after the first corner, followed by a long climb uphill with several winding turns, and then a long straight leading back to the finish line. The track has 15 corners – five right-handers and nine left-handers – with several direction changes. Interlagos has a bit of everything, featuring low as well as medium speed corners, and the cars running quite a high level of downforce. The forces acting on the tyres are reasonably balanced between lateral and longitudinal. The asphalt itself has a high level of roughness: typical of permanent tracks with a long history behind them. Degradation is mainly thermal, so the C2, C3, and C4 compounds have been chosen. A two-stopper is the most likely strategy, while a one-stopper would require plenty of tyre management; affecting race pace. The safety car has often featured during the grand prix, introducing another key variable, and we have also seen that weather conditions can vary rapidly and widely at this time of year as well. Interlagos will additionally host the final sprint round of the season, giving the teams and drivers another chance to assess tyre behaviour over long runs. Since sprint races came in for the 2021 season, Interlagos has always been one of them – a sure sign of how this track consistently delivers the sort of close racing that suits the sprint format."
2023 Brazilian Grand Prix: Selected Tyres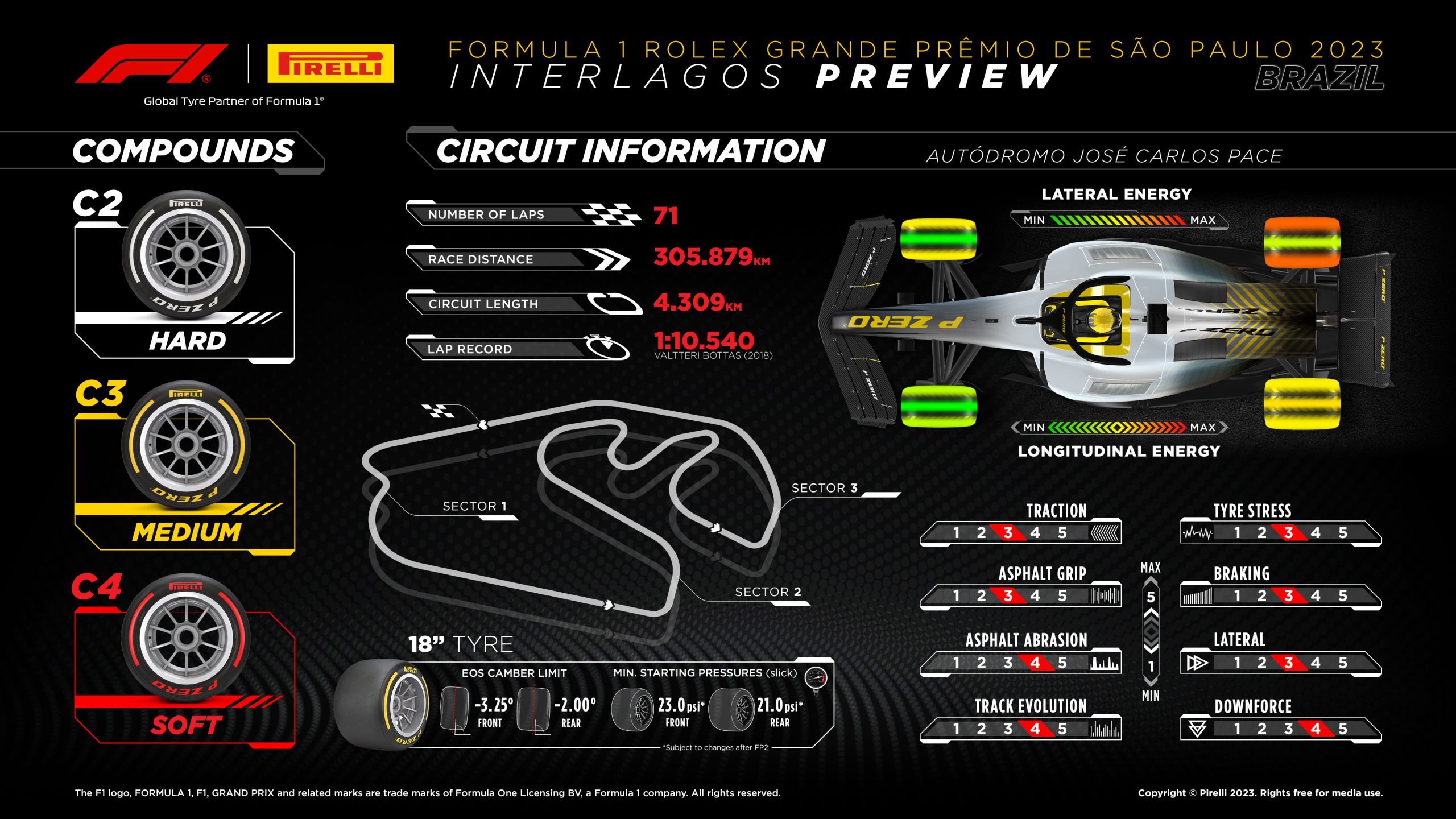 Want to save this information for later?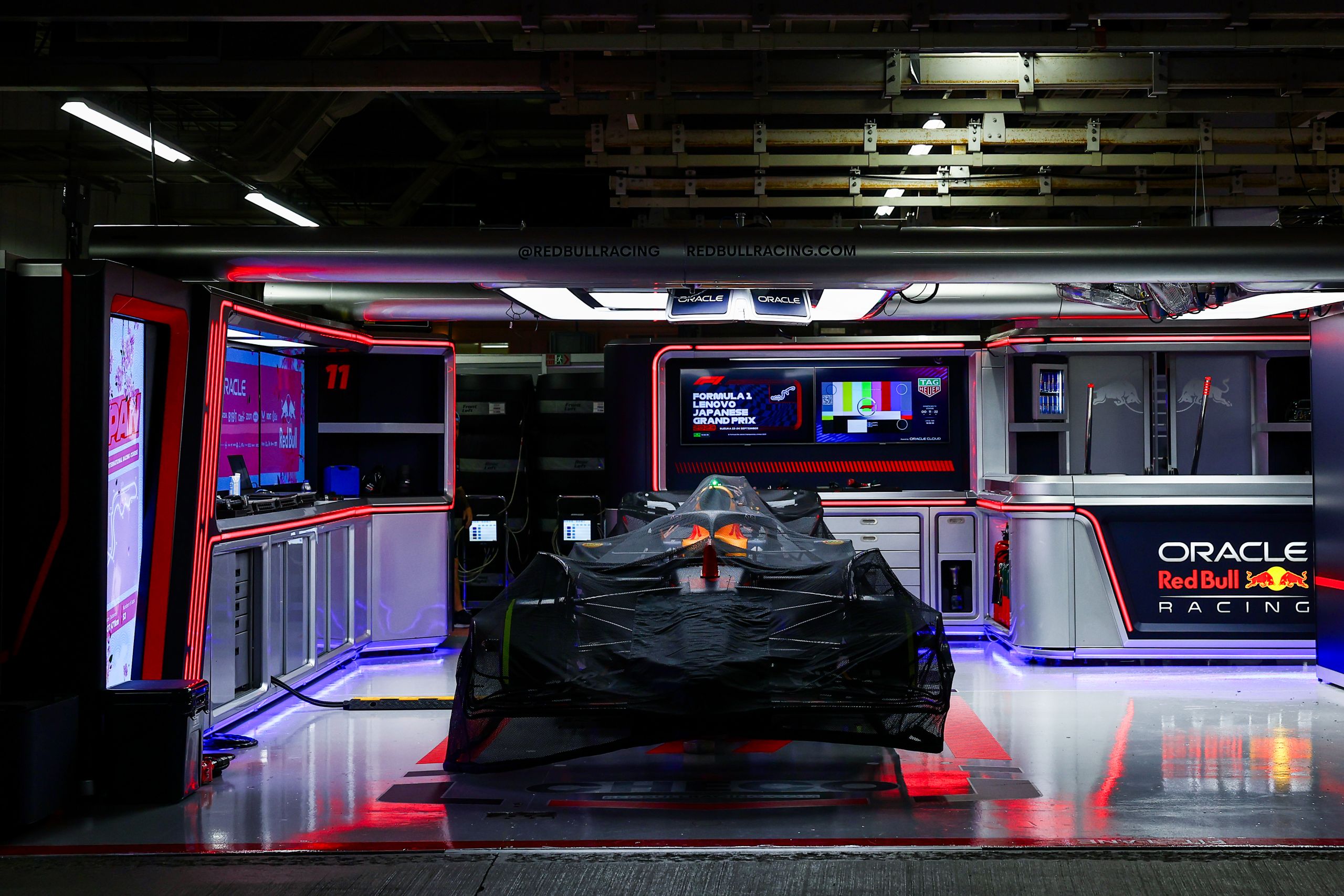 The roar of engines, the blur of speed, and the ...