The big buzzwords in the Spa-Francorchamps paddock as the 2023 Belgian Grand Prix weekend kicked off were rain and cancellation.
The rain was already heavy on Thursday, when Pierre Gasly led a jog around the circuit in tribute to recent race driver deaths at the exit of the treacherous Eau Rouge.
Contrary to speculation after the most recent death of an 18-year-old junior category driver, a slow chicane has not been added to the section.
And so, the current rumour is that the FIA and the race director will not be shy to call off sessions if the weather gets too bad.
"If it's cancelled, it's cancelled, and we'll deal with it," said Haas driver Kevin Magnussen.
Valtteri Bottas added: "Obviously visibility is the big one here if it's raining, but that's when someone else needs to control the drivers. Can they start the race or not?"
And Ferrari driver Charles Leclerc said: "Safety comes first, and us drivers shouldn't complain if we don't get any laps if it is not safe to do so, with everything that has happened."
Pushing on the extra caution for this weekend is the Grand Prix Drivers' Association, whose director George Russell urged the FIA to "be bold" if conditions become unsafe.
"Everybody wants to race but when you're going down that straight at 200mph and you can't see 50 metres in front of you, there will be huge incidents," said the Mercedes driver.
"They've got a big responsibility this weekend."
As for the future of a circuit that has become increasingly under the safety microscope, Russell added: "We don't want to lose Spa, but under certain circumstances we can't do anything else (but cancel).
"Since the accident in Formula Regional, we have been in constant contact with the FIA to discuss what we can do better."
Nico Hulkenberg says the drivers also have a responsibility this weekend to communicate directly with race director Niels Wittich on the radio.
"He hears our comments," said the Haas driver. "If 50 percent of us are saying it's too dangerous, he'll respect that.
"He knows we're the best judges."
Fernando Alonso, F1's most experienced driver, said he can imagine a situation this weekend when the rain and spray will "prevent us from driving".
"What has happened here is still too recent," the Spaniard added. "We'll always be happy to drive as much as we can, as long as visibility allows it."
World champion Max Verstappen admits that with the large ground effect cars and bigger tyres, the situation at Spa is "even worse" than it was five or six years ago.
"But we also race in Monaco and Jeddah and I think it's much more dangerous there," said the Dutchman.
"Unfortunately, accidents are unavoidable in this sport."
As for the exit of Eau Rouge in particular, the Red Bull driver said the problem is that cars tend to bounce back onto the circuit after a big crash.
"The situation isn't good," said Verstappen, "but it has been like that for a long time and I don't think there's much we can change."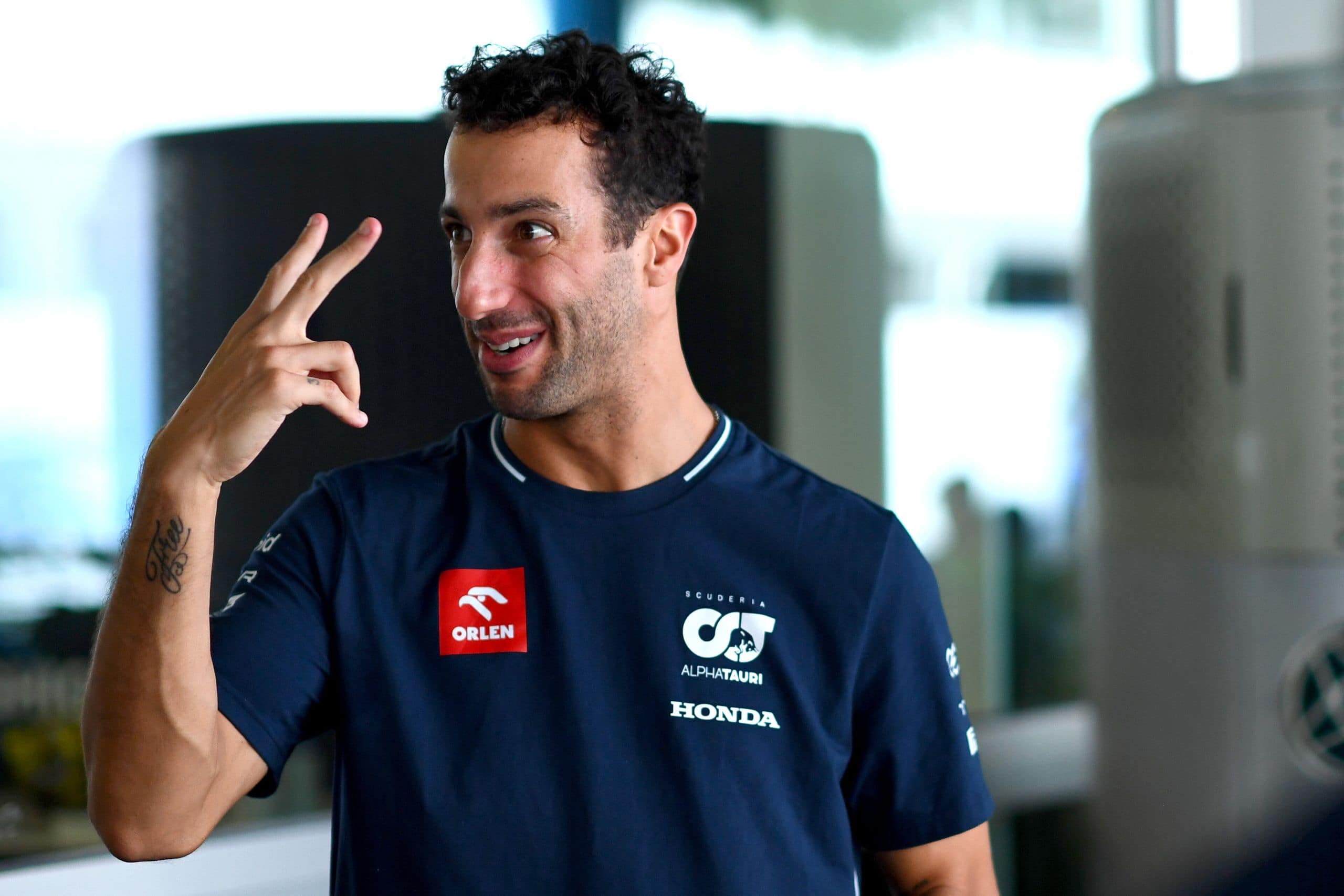 Daniel Ricciardo could miss up to two more grands prix, ...