Stacking your machine on the second row here at the Algarve international circuit isn't the worst possible slot from which to begin your Grand Prix. The run down to the first corner, a tight right-hander, can always allow you a chance to sneak up on the second-placed car.
That's exactly what Max Verstappen had done, executing a smooth move on Valtteri Bottas seconds from the start in his maiden run at Portugal in 2020, before contacting Sergio Perez soon after to deal a death blow to his own hopes of winning the race.
The challenge for Max Verstappen at Portugal in 2020
But last year's Portuguese Grand Prix wasn't the greatest race in his checkered career even as the buoyant Dutchman collected 15 useful points at the Algarve. Though Max Verstappen found himself a podium, then the fortieth of his F1 journey, the fact that he failed to execute a pass over Valtteri Bottas in the closing stages of a hotly-contested run meant that he had to contend with being the third-best in the end.
For a driver who's so drawn to competing with none other than the very best on the grid, a third-place finish seems quite like a loss, not to sound cool or very Senna-esque in that fashion.
But this is a fresh year. That means a brand new opportunity to mount a new challenge to inarguably the finest driver on the grid and also Max Verstappen's greatest adversary – Lewis Hamilton.
Not the easiest track to conquer
The track will impose, once again, a meaty challenge especially to those who haven't amassed a wealthy experience of having paraded around at ballsy speeds. The last corner, a long right-hander, wherein you carry speeds in excess of 310 kmph will require the drivers to contend with a slight downhill before approaching a tricky albeit slow chicane on to the right. The twisty hairpin that leads into a sharp left-hander further uphill will require excellent balance and race pace.
And at all these times, you'll have to contend with fast chargers who'll be ever so keen to seize your track position.
Verstappen, for whom it'll be only his second visit to the football-crazy land of Portugal, will be wary of a clear fact. A year back it was Lewis Hamilton who struck a grand slam, winning from pole and bagging with it the fastest lap.
This time, however, Verstappen will be so aware of his own proximity to Lewis Hamilton. It's not everyday, factually speaking, that the gap between two of the best men on the grid is as tiny as a point.
That's right. If you were to refresh your memory, then you'd realise that Max trails Lewis by just a point. It's almost as if he is absolutely unbothered by the presence of a second Mercedes car piloted by Bottas.
An evenly-poised 2021 F1 World Championship courtesy two greats
In true fashion, the battle for the 2021 FORMULA 1 championship has begun in just the fashion that the F1 obsessed lover would want it to end – on the knife's edge.
And truth be told, there'd be nothing more that Max Verstappen would want in order to strengthen his chances this upcoming May weekend than to get the leader's view of the track.
But before it all boils down to the approaching Saturday's qualifying battle, which Verstappen would also note could well be the event of Hamilton's 100th F1 pole, the ebullient driver would be vary of some other facts.
What will also form key at the Portuguese Grand Prix of 2021 will be the driver who bags the fastest lap? And just how's that?
The single-point advantage that Hamilton currently enjoys over Verstappen is down to the additional point that Hamilton bagged courtesy a belter of a fastest-lap at Imola, set on Lap 60, that 1:16:702.
Furthermore, if Max Verstappen is to bag seizable gains in the Grand Prix, he would be mindful to avoid any body damage, of the kinds that thwarted his chances early on at Algarve, all thanks to his coming to blows with Perez' Racing Point.
What happened immediately after was that Carlos Sainz closed in on the Dutchman like an unsparing shark encircling a hapless swimmer in the ocean.
For the better part of the 2020 Portuguese Grand Prix, Verstappen's task became a two-way battle- to ensure damage control whilst also looking for all possible means to dart ahead.
This time, however, in addition to handling the marauding challenge imposed by Lewis Hamilton, there'll be the newfound task to thwart any attacks by an in-form Lando Norris.
How there'll be more challenges for Verstappen this weekend?
For a driver who many felt would get numbed by the challenge of Daniel Ricciardo's arrival at McLaren, has left no stone unturned in announcing his true intentions.
He's young and he will go for it, quite like Verstappen does whenever there's an opportunity to pass.
So while there's hardly a doubt about what Verstappen can execute and that too early on in a battle- picture the supreme move on the outside of Hamilton in the run down to the first corner, at Imola- he would have to tread cautiously.
Firing the opening salvo on Saturday could well offer the fierce Red Bull driver early advantage. But on Sunday, it will be a different game altogether; a minefield that will require nothing but control and precision from two of the finest men on the 2021 grid.
Game on then, Max, huh! We've got a real race on our hands. And one mustn't forget- it's all about gathering the early advantage to extend the lead over the other unsparing adversary.
Want to save this information for later?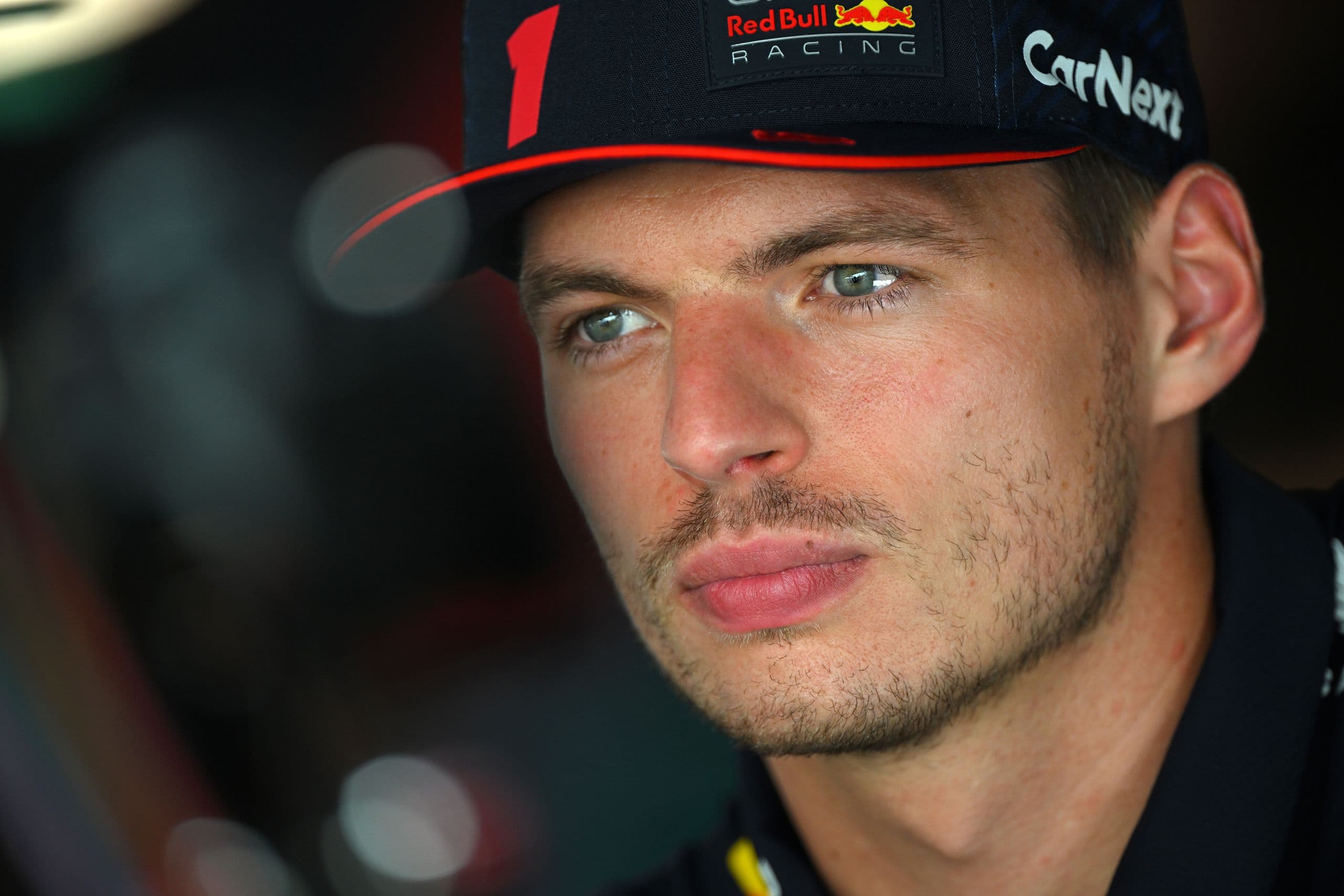 Why Max Verstappen deserves some respect, at the very least, ...