The star of the 2019 version of Singapore's "Saturday Night Fever" was Charles Leclerc. The talented young Scuderia Ferrari driver secured the most surprising of his five pole positions so far in his short career here at the Marina Bay circuit. While those at Sakhir, Spielberg, Spa and Monza might have had something to do with the track characteristics suiting the Ferrari car, hardly anyone would have predicted going into this weekend that the Italian team would be on pole. And only 29 thousands of a second, the gap by which Lewis Hamilton beat Sebastian Vettel, prevented it from being an all-red front row, with the Englishman just securing second place at the very end.
It was clear from today's third free practice session that we could be in for a surprise as the top three were the same we would see three hours later but at that point, Hamilton was still the clear favourite. The second part of qualifying had shown that Ferrari was justified in its ambitions with Leclerc in the fastest group. Vettel, like Hamilton a four-times winner here, kicked off Q3 with a 1.36.437 to head the time in front of his teammate and Verstappen but on the second run, it was the Monegasque who delivered a perfect lap in 1.36.217 while Vettel made a mistake in the first sector which meant he was out of the running. This was Ferrari's 225th pole, the fifth at this race.
"Coming to Singapore, we expected to have a difficult weekend. I struggled with the car yesterday and was not satisfied with my driving. I knew that there was more to extract and focused on the improvements I had to make on myself to do a better job today. Pole felt out of reach but this morning, the car came alive and felt great. The team in our factory in Maranello did an incredible job to make this result possible by giving us the high-downforce package we need on this track. The lap itself was not perfect. I made some mistakes and there were some close calls. To finish it like this just feels amazing. I have to keep my head down now and stay focused. It is difficult to overtake here, so the start will be the most important part of the race for me. I hope it will be an exciting one," said Leclerc.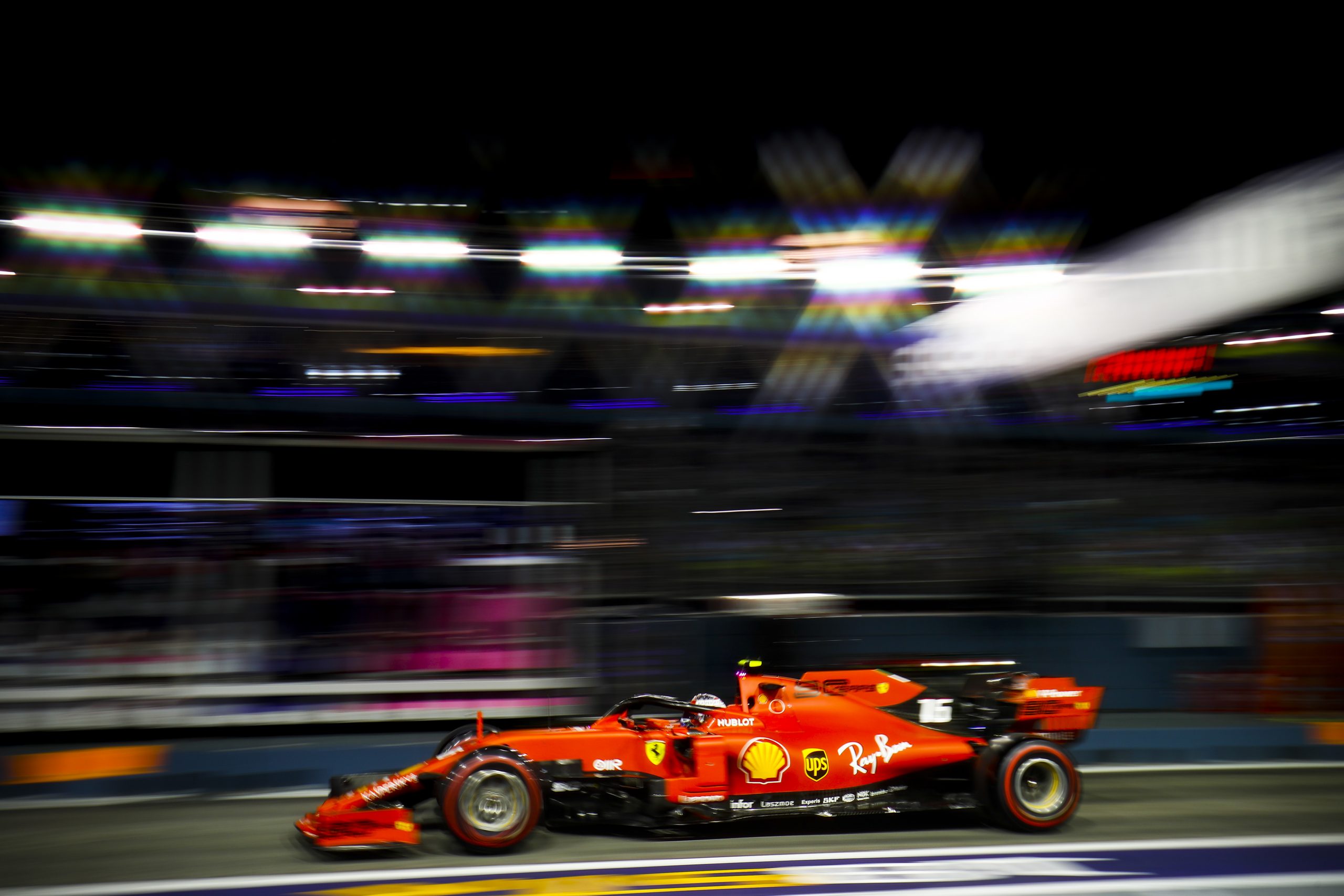 For championship leader Hamilton, second in 1.36.408, it was a case of damage limitation for Mercedes AMG Petronas Motorsport but he is still in with a chance of winning tomorrow, even if he is the meat in a Ferrari sandwich and behind him will have another tricky customer in the shape of Max Verstappen. Actually, this was the worst qualifying result in Singapore for Aston Martin Red Bull Racing in ten years: since 2009 at least one driver from the Milton Keynes team has always been in the top three on the grid. Today, Verstappen was fourth fastest in 1.36.813 with team-mate Alex Albon sixth in 1.37.411. Splitting them is Valtteri Bottas fifth in 1.37.146.
Best of the rest behind the top three teams was Carlos Sainz, seventh in the McLaren in 1.37.818, with the three other Renault-powered cars completing the top ten. Daniel Ricciardo eighth (1.38.095), Nico Hulkenberg ninth (1.38.264) and Lando Norris tenth (1.38.239). However, the Australian Renault driver is under investigations for an alleged breach of Article 5.2.2 of the FIA Formula One Technical Regulations, as it has exceeded the MGU-K power limit of 120 kW during Q1.
Definitely getting a five place grid penalty is the first of those eliminated in Q2, Sergio Perez. After hitting a wall in FP3, his car required a new gearbox before the existing one had been run in six races. The Mexican SportPesa Racing Point F1 Team driver just missed the cut to the next phase by four hundredths of a second (1.38.620 against Hulkenberg's 1.38.580.) Antonio Giovinazzi (1.38.697) and Pierre Gasly (1.38.699) can also rue missing the cut by a whisker. Further back was Kimi Raikkonen, 14th in 1.38.858 and even slower was Kevin Magnussen (1.39.650.)
Daniil Kvyat was the fastest of those not to get out of Q1 given that his gap to the Dane was just 15 thousandths in Q1, while Lance Stroll was 17th 37 thousandths off the Haas F1 Team driver. The other driver from the American team, France's Romain Grosjean was knocked out in Q1 for the first time at this track since 2009, when he qualified in the same eighteenth place as today. Rounding off the grid are the ROKiT Williams Racing pair of George Russell and Robert Kubica, sticking to what has become the norm in this difficult season for them.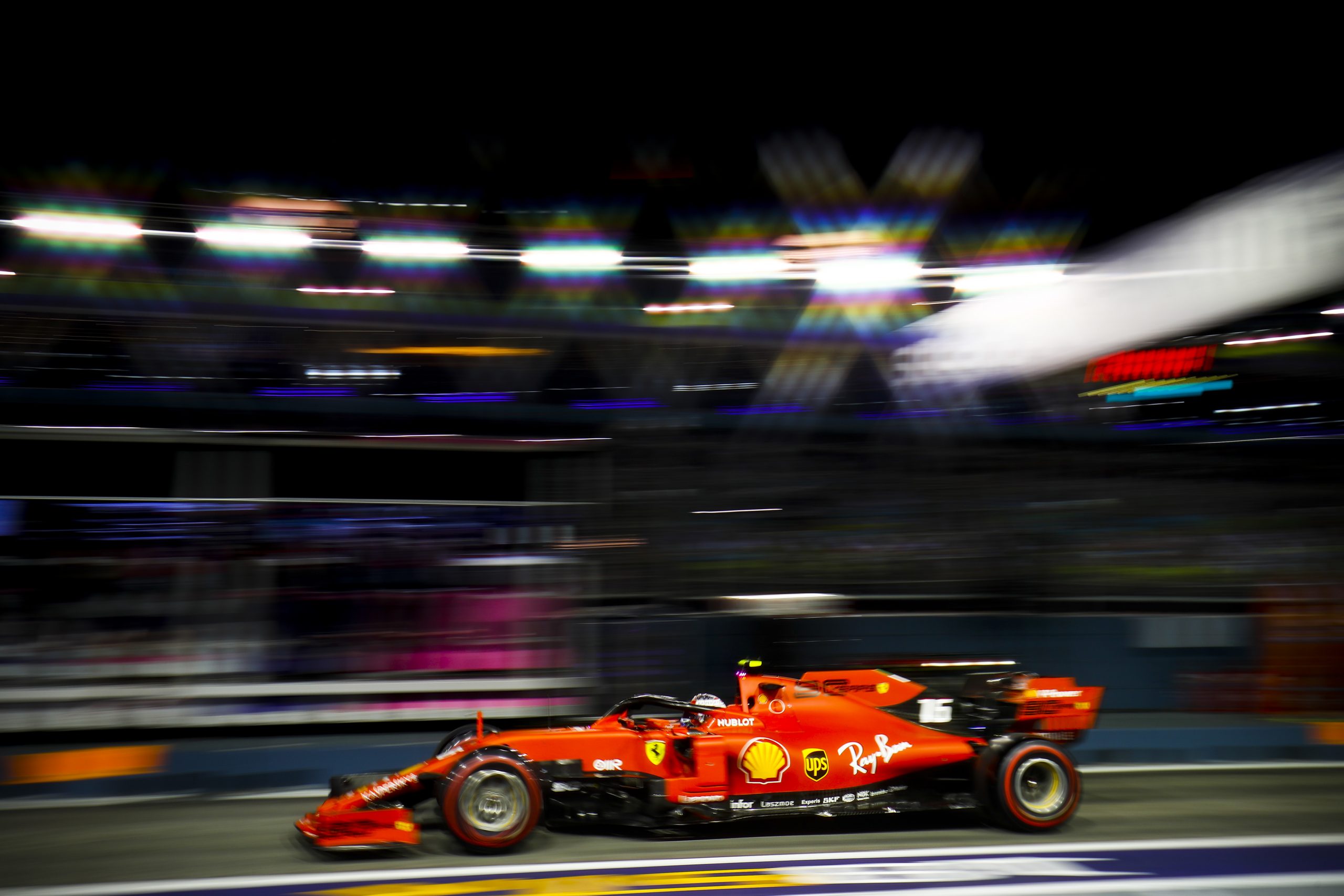 Exasperating and taxing, the Singapore Grand Prix is one of ...