It was one all between Scuderia Ferrari and Aston Martin Red Bull racing at the end of the first day of free practice for the 2019 Russian Grand Prix, with Charles Leclerc fastest in the first session in 1.34.462 and Max Verstappen topping the timesheet in the second session in 1.33.162.
"Today was very positive and the car worked really well on both tyres. We followed our own programme, tried quite a few things set-up wise and got a good balance, especially in the last sector but even the first sector with the long straight looked competitive. When you have a good feeling with the car it comes alive in the last sector which is really nice after the strange weekend we had in Singapore. It looks like it may rain tomorrow so that will also mix things up but hopefully the car will also work well in those conditions. We will of course try and do our best in qualifying as the five-place grid penalty will be applied after the session, so it is still very important to be quick but at least you can overtake around here and if you are fast you can get to the front. It's only Friday and too early to make any predictions as everyone will improve but it is a very positive start," said Verstappen
The two youngsters, both born in 1997, were the outstanding drivers on Friday in Sochi with the Dutchman second in FP1, just 82 thousandths off Leclerc, with the Monegasque 335 thousandths behind the Red Bull man in FP2.
Will Red Bull Racing Regret Power Unit Decision?
Red Bull showed today that it has the speed to fight for pole position, which might make it regret the decision to fit new engines to both its cars, as indeed are Red Bull Toro Rosso Honda. This means that Verstappen and teammate Alex Albon will have to take a 5 place grid penalty. The Thai driver was sixth in the first session in 1.35.484, but only tenth in the second (1.35.216) after spending a long time in the garage to change the floor on his car after he damaged it going over a kerb.
"FP1 went well this morning but this afternoon in FP2, I got a bit of floor damage after running wide out of Turn 4 which meant we lost some running which was a shame. That delayed things and then when we got back out it was a never-ending traffic jam with everyone on long runs so I didn't get any clean laps in. I tried to stay out of trouble as best I could and I heard Bottas was just behind me but I didn't know Lewis was right behind him and so it was my mistake to get in his way. It was just one of those things, but I wouldn't say it was a waste of a session as there's definitely things I learned out there. It's encouraging to see where Max is and to see the car is back to being competitive again. I think the car is quick and the pace is good. I just need to work on it my side and get a cleaner run tomorrow. I'm building confidence with the car and this takes time, but compared to Singapore, I think we're looking good," added Albon.
Mercedes Duo Third & Fourth Fastest
Third fastest today was Valtteri Bottas (Mercedes AMG Petronas Motorsport, who posted a 1.33.808 in FP2, while his team-mate Lewis Hamilton was fourth in 1.33.960. After being third fastest in FP1 in 1.35.005, Sebastian Vettel was unable to get under the 1m 34s barrier: on his qualifying simulation he did a 1.34.201 on Soft tyres, only 105 thousandths faster than he'd managed on his earlier run on the Mediums. Best of the rest behind the top three teams was Pierre Gasly (Red Bull Toro Rosso Honda,) sixth in FP2 although over seven tenths slower than Vettel. The rest of the top ten was made up of Sergio Perez, Nico Hulkenberg and Lance Stroll. As usual on a Friday, the teams' main focus was on evaluating tyre performance, especially so today as they might all be running rain tyres tomorrow as the forecast says there is an 80% chance of rain for FP3 and tomorrow afternoon's qualifying.
2019 Russian Grand Prix Tyres
What we learned from FP1 and FP2…
Despite the nominated compounds for Russia being a step harder than last year, the fastest lap times today were actually quicker than their 2018 equivalents, in line with the tendency we have often seen this year.
In addition, there was none of the same graining that was seen on the hypersoft selected one year ago.
Conditions were reasonably cool and overcast for most of the day, with ambient and track temperatures of around 24 and 28 degrees centigrade respectively in the afternoon.
However, the weather forecast is for rain tomorrow, starting tonight. This meant that gathering as much information on all three slick compounds today was particularly crucial, as there may not be the opportunity on Saturday.
Although Sochi has a reputation for being a very smooth track, in reality it's not quite that simple: there's a big difference between the micro and macro roughness. This is one aspect of the track that makes it unique on the calendar.
So far, the performance difference between the medium and the soft is around 0.6 seconds, with a similar gap between the medium and hard.
Mario Isola – Pirelli Head of Formula 1
"The fact that we've seen quicker lap times than last year despite nominating tyres that are a step harder shows that this was the correct selection for Sochi, in what is very likely to be a one-stop race. Having three different teams in the top three FP2 times, with Ferrari going quickest in the morning and Red Bull fastest in the afternoon, underlines how closely matched the teams are in terms of pace. However, the weekend's action is set to be heavily influenced by the weather, with rain expected tonight that could persist until tomorrow, before a dry race on Sunday. This meant that the teams focussed on collecting as much data as possible today, running all three compounds at length. Each one of them could play an important part in the race, depending on the strategy chosen."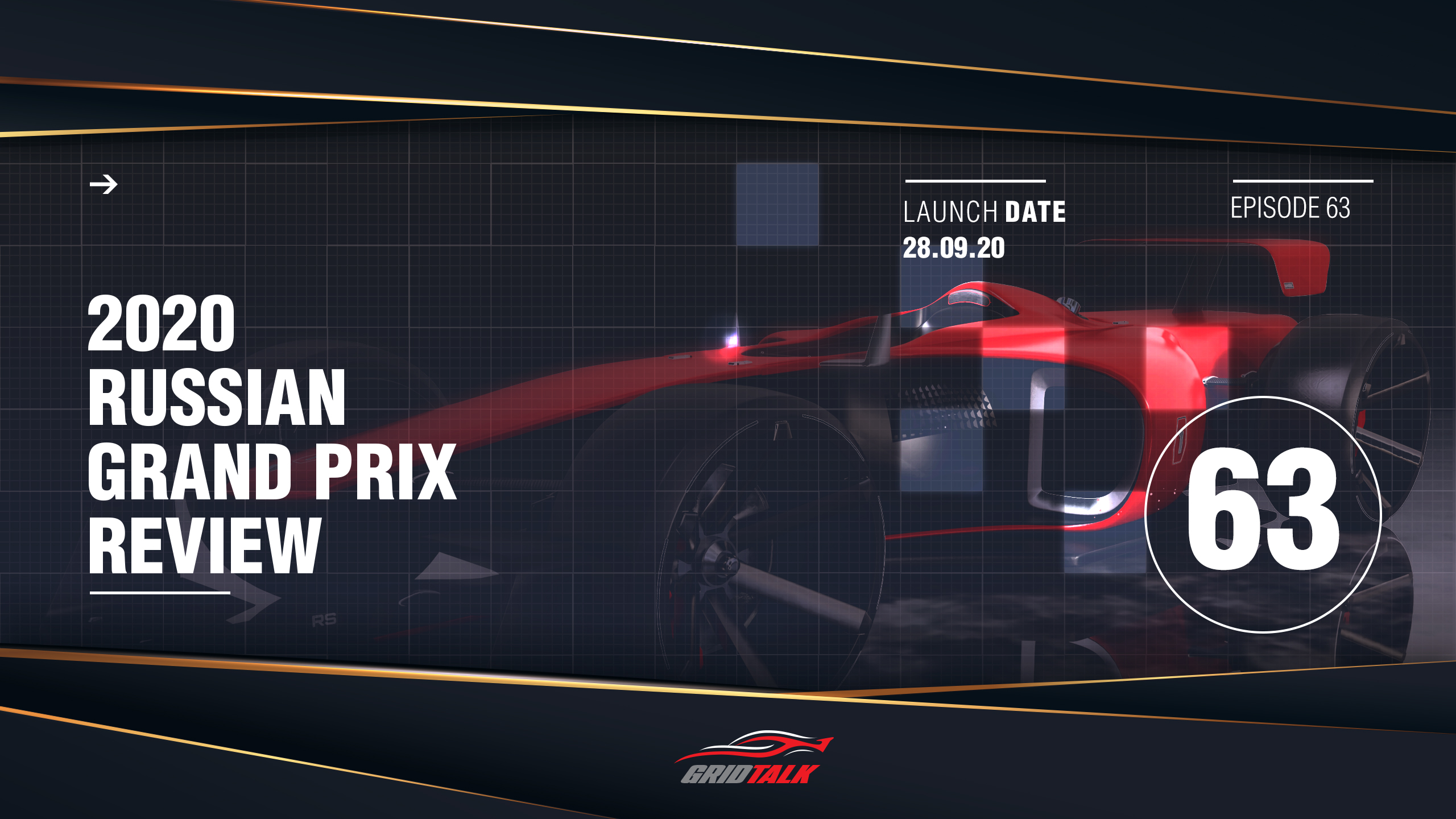 Welcome to Episode 63 of our Formula 1 podcast, Grid ...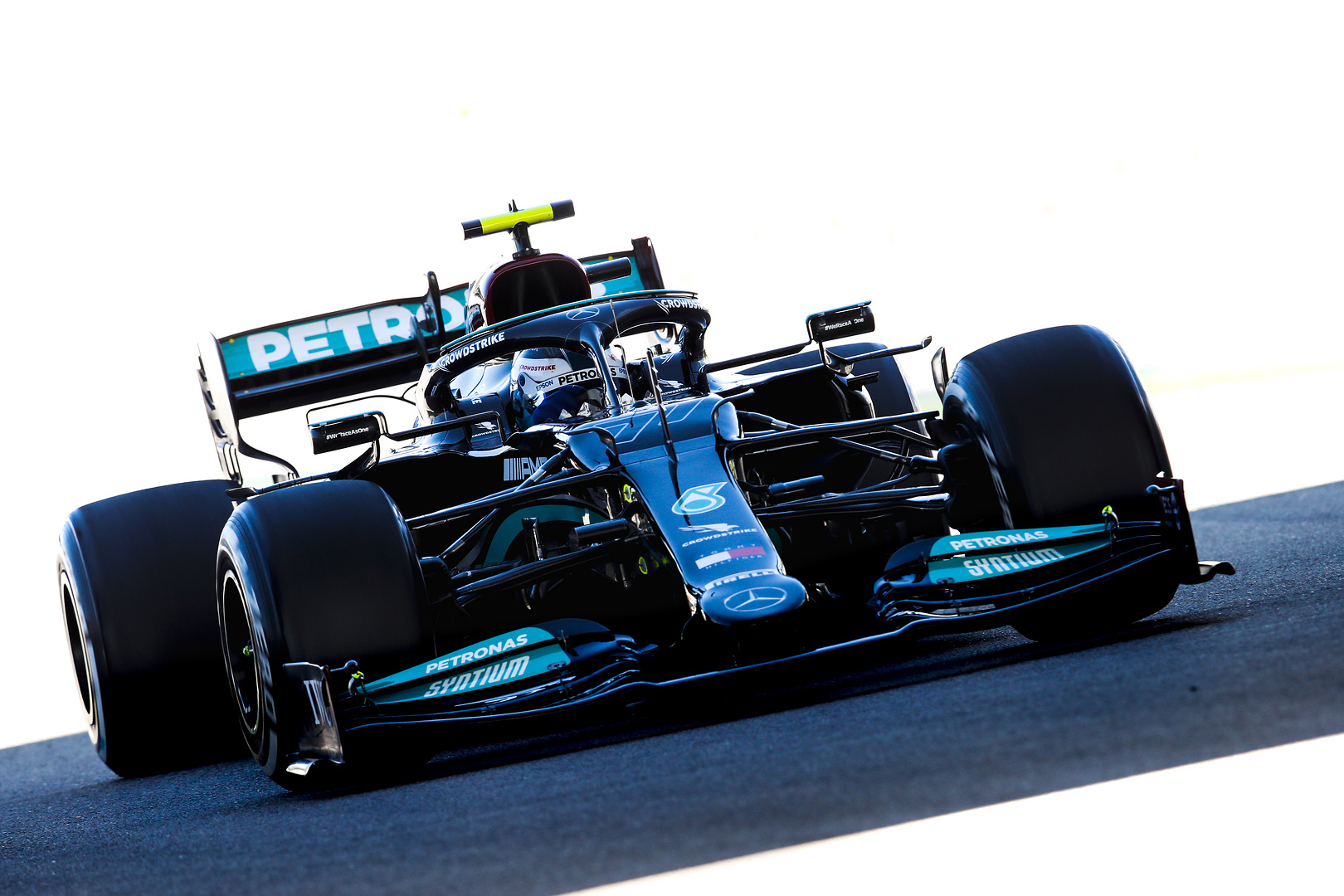 It was a strong Friday showing for the Mercedes-AMG Petronas ...