It's four in row for Scuderia Ferrari and Charles Leclerc as the young Monegasque drivers secured his fourth consecutive pole position, his sixth of the season here at the FORMULA 1 VTB RUSSIAN GRAND PRIX 2019. It is Ferrari's 226th pole, the second at this track, following on from 2017 when Sebastian Vettel was fastest. Not since 2000 has a Ferrari driver taken four poles in a row. Back then, Michael Schumacher had a run of seven consecutive poles, made up of the last four of that season and the first three of the next one.
Fourth Consecutive Pole For Charles Leclerc
It was clear from this morning's third free practice session that Leclerc was in with a shout of continuing his run of successful Saturdays, as he and his Ferrari seemed comfortably quick. Furthermore, the unexpected improvement in the weather removed one unknown factor from the equation. Fifth at the end of Q1 with an effortless run, Leclerc stepped up the pace to go fastest in Q2 and then produced two quick laps in Q3, the only driver to break the 1m 32s barrier, his best being a 1.31.628.
"The car was amazing to drive and the team did a great job anticipating the track evolution and setting up the car in the best way. We are just focusing on ourselves and the work we are doing seems to be slowly paying off. On my side, I continue focusing on the negative and working to improve and learn as much as I can. The lap in Q3 was great, apart from when I lost the rear a bit in turns 16 and 17. I'm still happy to end the day with a result like this, but I am already fully focused on the race now. Our race pace was good in FP2, which is a positive sign. We will start the race on different tyres to our competitors, but I don't think that there is a huge difference between the soft and medium compounds in terms of their degradation. It will be difficult and crucial to keep everyone behind at the start, because it's a long way to turn two. I will give it all I've got," said Leclerc.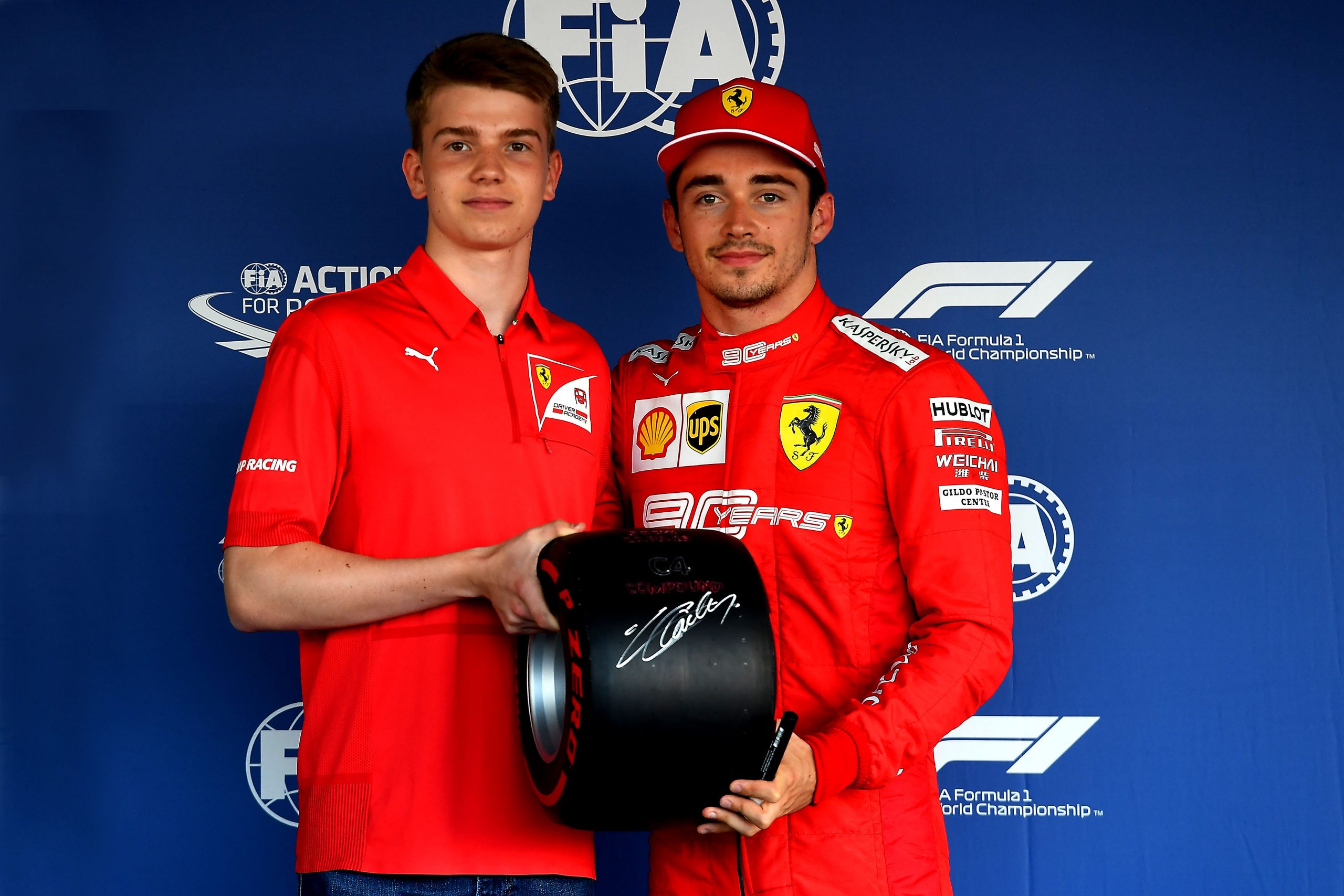 Lewis Hamilton Digs Deep For Second
Lewis Hamilton had to dig deep to hoist himself onto the front row, delivering a perfect lap, including a majestic third sector, which robbed Ferrari of locking out the front row. Indeed he had done exactly the same thing in Singapore, again forcing Sebastian Vettel, the winner of the last Grand Prix, to settle for third on the grid. Although he improved on his second run, his time of 1.32.053 was not enough and he was just 23 thousandths of a second slower than Hamilton.
"It feels like a really positive weekend so far and I'm very happy with the job that we've done collectively. We've worked so hard until late last night and again today and it all came together in the end. The ultimate goal is always to get as close to 100 percent as possible and I don't think there was much left in the car today. Sochi has always been a track that I struggled at, but today every lap was just getting better and better, there were no real mistakes and particularly the last lap felt good. The Ferraris have some crazy speeds on the straights, so to split them is a very good scenario for us. Now we have to try and convert that split into something even better. It's a long run into Turn 1, so it's not always the best for a start on the harder tyre, but we've got to try something and it's good that we're able to go for a different strategy tomorrow. The team has done a really good job to put us in that position and I look forward to the fight," said Hamilton.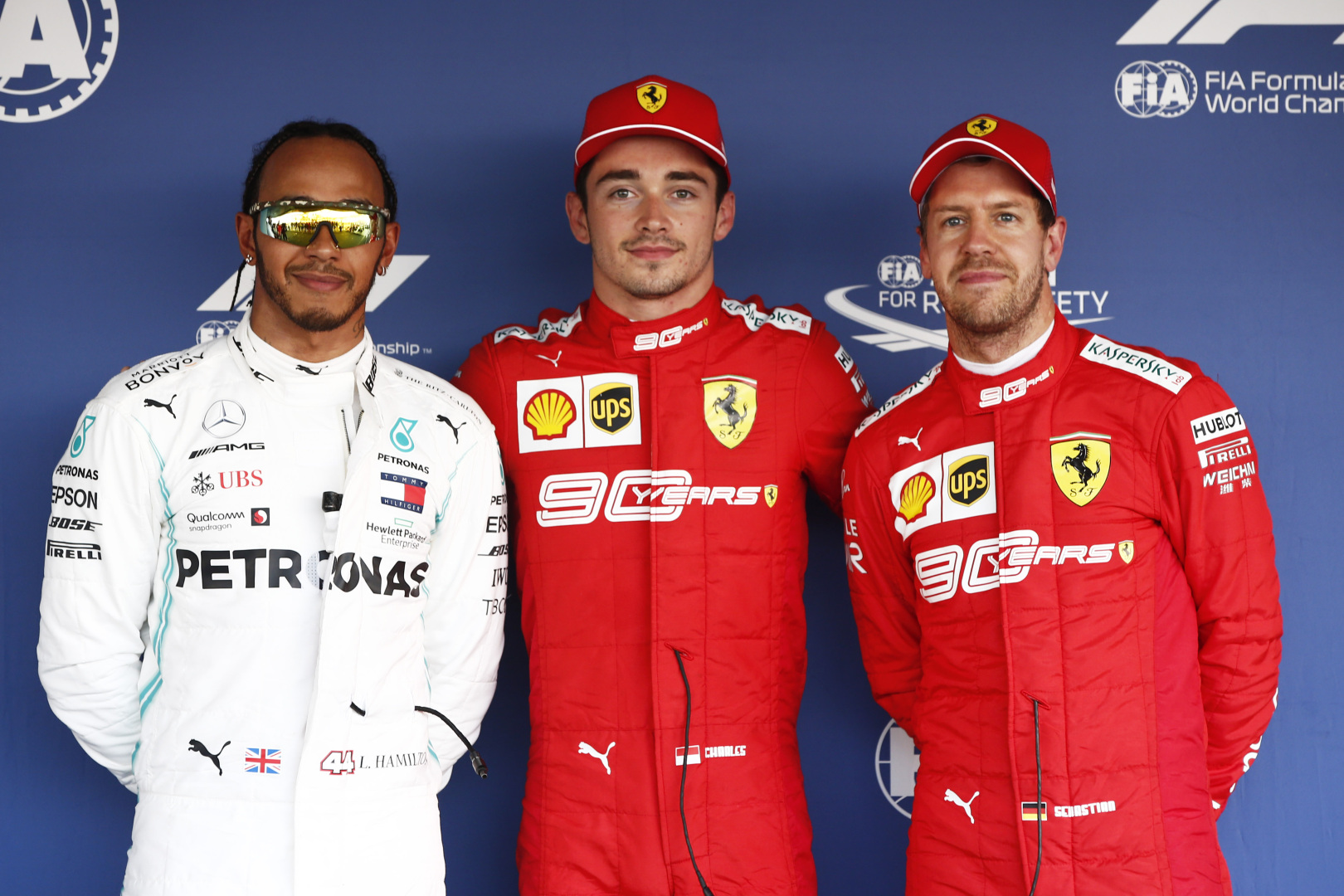 Valtteri Bottas Struggles
Fourth in qualifying (1.32.310) was Max Verstappen who yesterday had looked like being Ferrari's strongest rival. But the Dutch Aston Martin Red Bull Racing driver has to drop five places on the grid having used a new Honda engine and thus gone over the regulation limit of three per season. Therefore Vettel will have Valtteri Bottas for company on the second row, the Finn never really having been in the running for the top slot today. Not only was he over a second slower than Leclerc, he was also six tenths slower than team-mate Hamilton.
"It was tricky qualifying for me today. I was struggling in the last sector, particularly in Turn 13 where I had rear snaps mid-corner in pretty much every qualifying lap. Those snaps made the rear tyres overheat which made the rest of Sector 3 really tricky and I didn't really find a way to drive around the issue. In my second run in Q3, the snap was pretty big and I lost multiple tenths there, so I aborted the final lap. The Ferraris are quite a bit faster than us on the straights, our race pace looked decent yesterday and we're starting on a different tyre to everyone around us, so we can hopefully create some opportunities. It's still all to play for," added Bottas.
All Renault Third Row
On the day when it was announced that McLaren and Renault would be getting divorced at the end of 2020, with the English team renewing its relationship with Mercedes as from 2021, the third row of the grid is all Renault powered. Fifth is the leading driver for its customer team, Carlos Sainz (1.33.222) followed by the works team's Nico Hulkenberg (1.33.289.) Today's top ten is rounded off by Lando Norris (1.33.301), Romain Grosjean (1.33.517) and Daniel Ricciardo (1.33.661.)
The quickest driver not to make it to Q3 was Pierre Gasly, but the French Toro Rosso driver shares the fate of all the Honda-powered drivers this weekend, all taking penalties for using more than the regulation number of power units. However, its Verstappen's and Gasly's former team-mates who have the most to regret, given that Daniil Kvyat who was in any case due to start from the back of the grid, took no part in qualifying and Alexander Albon went off the track in Q1 and got no further.
The Ferrari-Leclerc combo was undoubtedly the class of the field today but the outcome of tomorrow's race is not necessarily a foregone conclusion. First and foremost, the start will be critical and the very long straight that follows it, even if part of it is officially considered to be a corner, offers a great opportunity to slipstream whoever is in front. The opening lap will begin to show if Mercedes' strategy of putting both its drivers on the Medium tyre for the first stint, will pay off or not. It definitely gives Hamilton and Bottas more strategy options, especially in terms of the length of the first stint. If, on top of that, the long-awaited rain actually arrives a day late, then the fun could really start!
2019 Russian Grand Prix Tyres
Charles Leclerc drove his Ferrari to his fourth pole in a row, using the soft tyre throughout Q2 and Q3. Mercedes, by contrast, was the only team to use the medium in Q2, and both their cars will start the race on this compound tomorrow. Leclerc starts ahead of Mercedes driver Lewis Hamilton, while the Ferrari of Sebastian Vettel and Red Bull's Max Verstappen were third and fourth fastest respectively. Leclerc received the Pirelli Pole Position Award from Robert Shwartzman: the Russian Formula 3 driver, attached to the Ferrari Driver Academy, who claimed the inaugural FIA Formula 3 title this morning.
As has traditionally been the case at the 53-lap Russian Grand Prix, a one-stopper is going to be the quickest strategy – but which one stopper?
In theory, the fastest way is to start on the soft for 15 to 19 laps and then go to the hard. In practice, there might be an advantage to start on the medium instead for 14 to 22 laps and subsequently switch to the hard. This strategy also offers more flexibility in the event of a safety car, for example.
A slightly slower one-stopper is to start on the soft for 22 to 26 laps and then switch to the medium for the rest of the race: this would probably require some degree of pace management.
A two-stopper will always be slower under normal circumstances, but the fastest two-stopper on paper is: start on the soft for 16 to 18 laps, move on to the soft again for another 16 to 18 laps, then medium to the end.
Strategy. The beginnings of a big strategic battle were already seen in qualifying, with Mercedes adopting a very different approach to Ferrari. This means that they will both be using opposite tactics on race day.
Performance. The pace has often been slightly quicker than last year, despite a tyre selection that's a step harder compared to 2018. This should allow the drivers to push hard throughout each stint, so expect a fast race tomorrow.
Pit stops. There's low wear and degradation, so both the 'Undercut' as seen in Singapore, as well as the 'overcut' – gaining an advantage by staying out longer than your rivals – are far less likely to be effective.
Red Bull and Toro Rosso. Each of these teams will be starting with a car at the back of the grid, after Alex Albon crashed in Q1 and Daniil Kvyat sat out qualifying. All the Honda-powered cars are also taking grid penalties: what can they do in the race?
Mario Isola – Pirelli Head of F1 and Motor Racing
"There's an intriguing strategic battle in store tomorrow, with Mercedes being the only team to select the medium tyre to set their fastest Q2 times. There was some overnight rain that reset the track for FP3 and qualifying, causing a bit of track evolution, but no further rain during the day. If the rain continues to hold off, we can expect a more stable track tomorrow, with a one-stopper being clearly the way forward. However, we're likely to see many different permutations of one-stopper, using all three available compounds. Sochi is not the easiest of circuits to overtake on, so we can expect a big tactical fight in the pits and on the track tomorrow."
2019 Russian Grand Prix – Tyre sets available for the race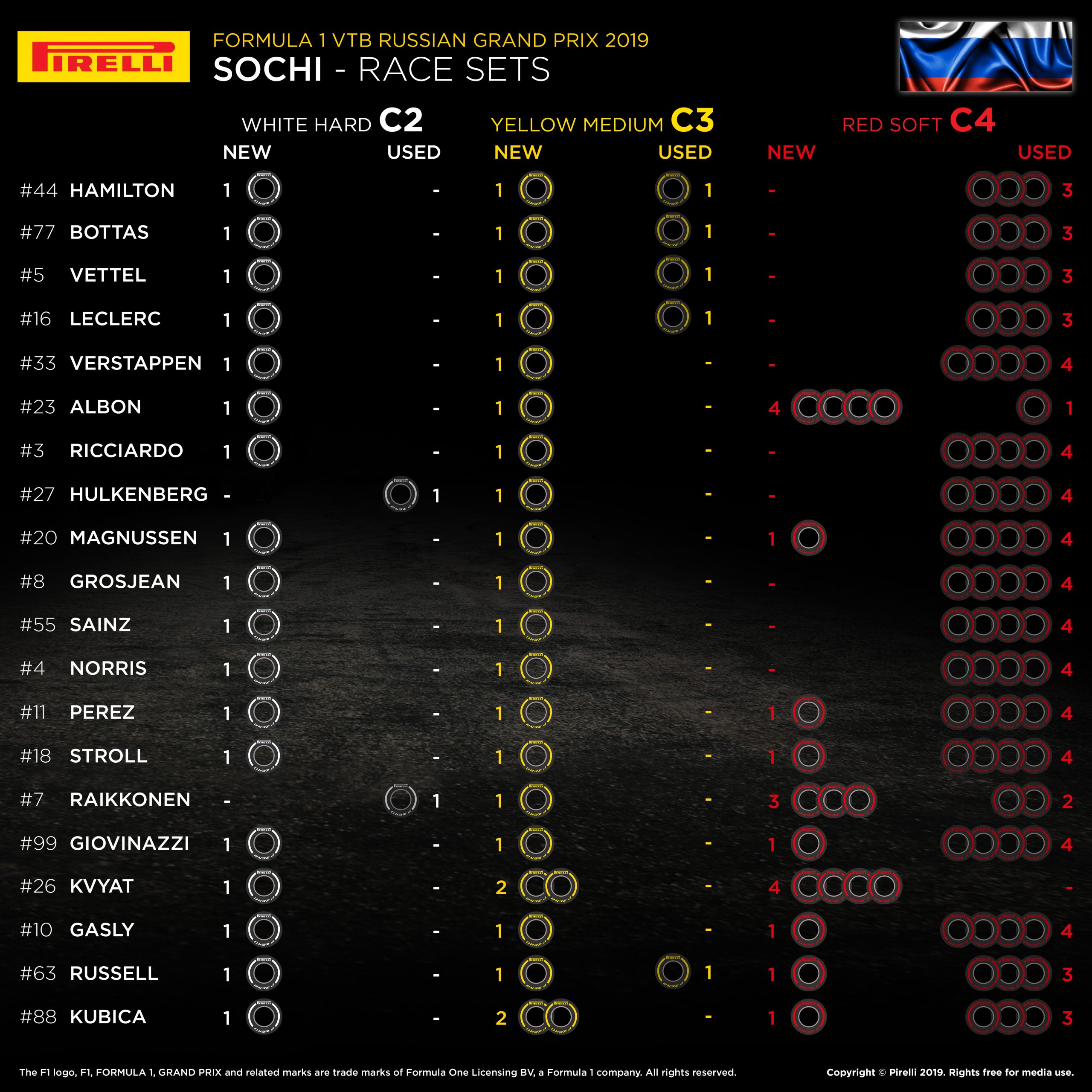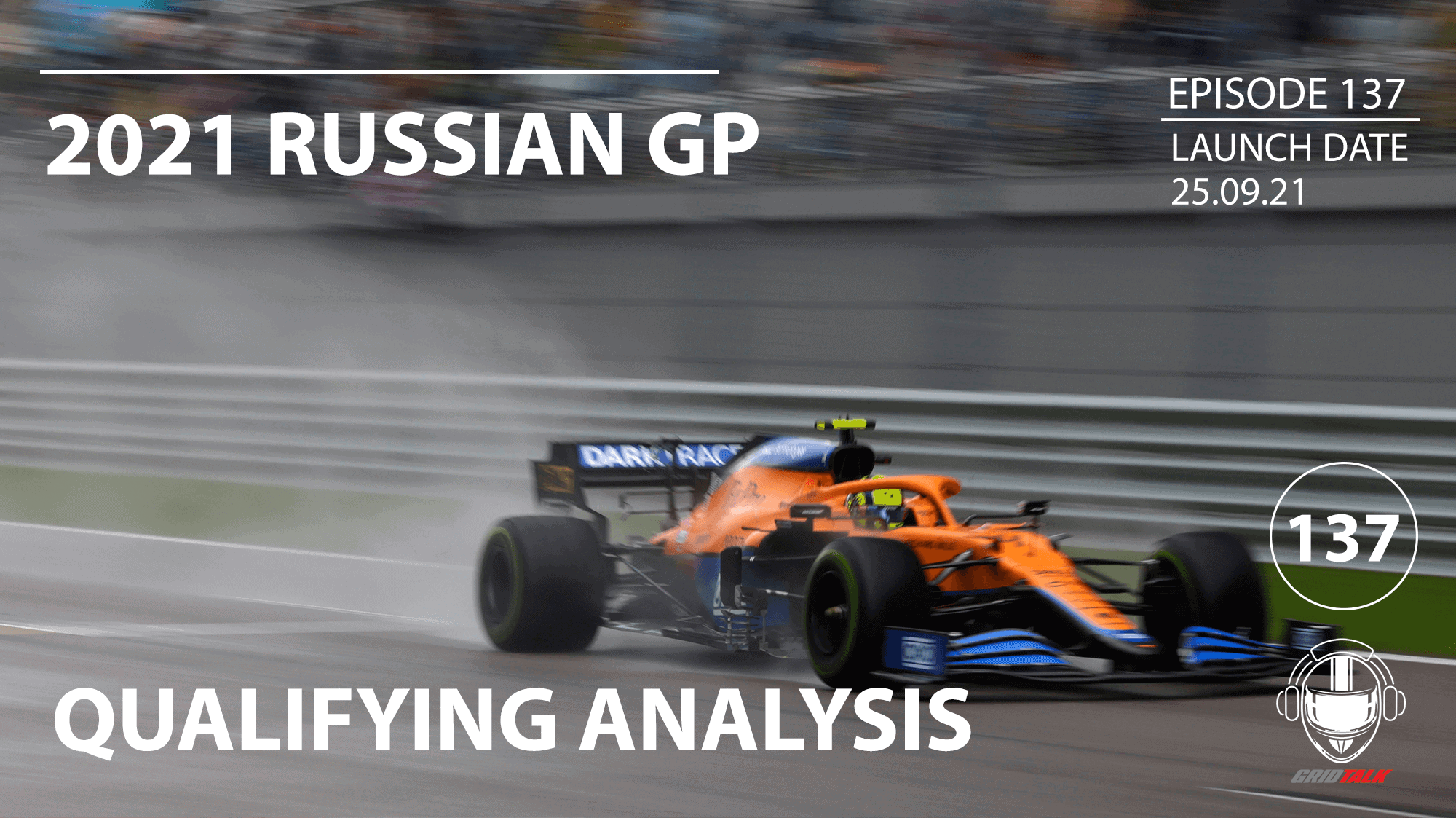 Welcome to Episode 137 of our Formula 1 podcast, Grid ...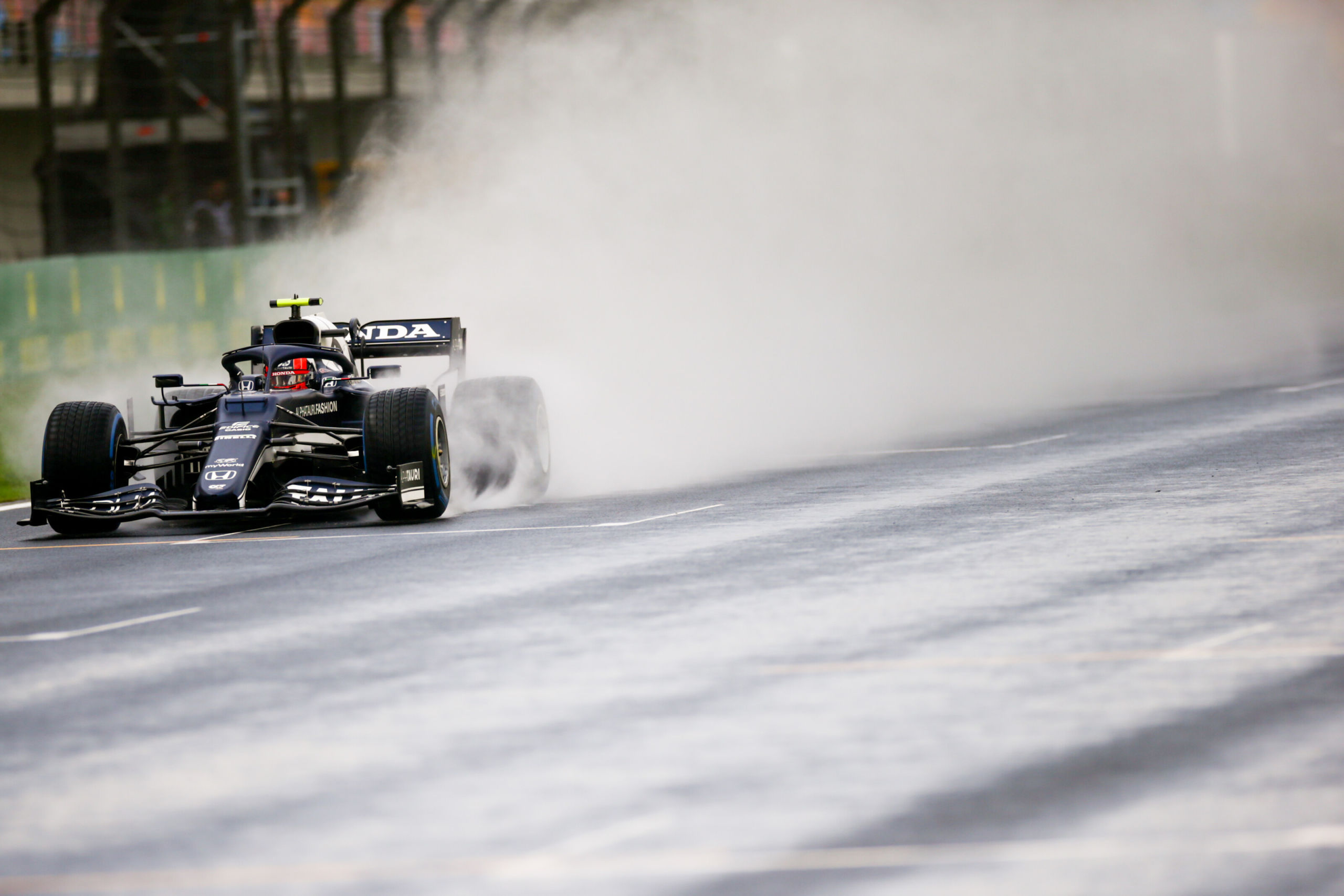 Pierre Gasly isn't the most popular driver on the grid. ...