"That was another masterclass," according to Lewis Hamilton's race engineer over the pit-to-car radio on the cooling down lap, as his driver secured an eleventh win of the year at the very last race of the season in the 2019 Abu Dhabi Grand Prix.
When the Mercedes AMG Petronas Motorsport driver took the chequered flag after 55 laps, a spectacular fireworks display began, whereas on track, much of the fireworks came from those behind him. In truth, Hamilton never looked in trouble and never lost the lead. Clearly, clinching his sixth world title a few races ago has done nothing to dent his appetite for winning.
"What a way to end the season! As a team, as a whole, we've been very strong this weekend and Valtteri did a great job today as well. I'm just so grateful for everyone's continued hard work and dedication this year, we continue to raise the bar together. The support has been unbelievable, I'm completely overwhelmed, so a big, big thank you to everyone at the track but also back home who supports me. Team LH is such a cool, positive movement, I really appreciate it. This has probably been the biggest year of growth for us as a team, so I hope that that will put us in a good position for a new challenge next year. I've had some great races with Valtteri, Max and Charles this year and I anticipate that it will be even tougher competition in 2020. These guys will be working flat out to try and raise the bar, so I'm under no illusion that I will have to do the same this winter, but I wholeheartedly think I can. I feel fresh and just ready to keep going and I'm looking forward to another challenge next year," said 2019 World Champion Lewis Hamilton.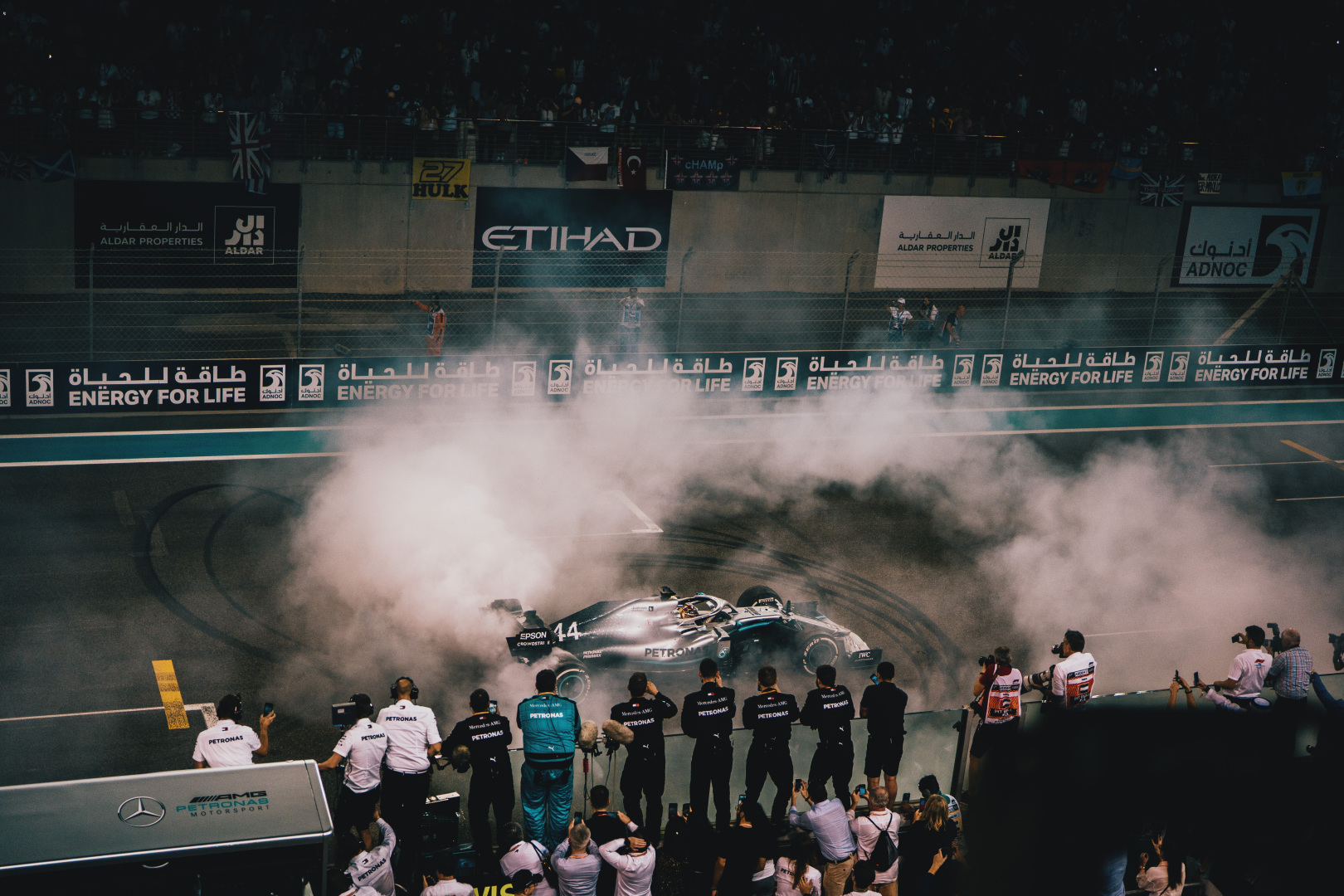 Max Verstappen had lost second place shortly after the start to Scuderia Ferrari Mission Winnow's Charles Leclerc, but the Aston Martin Red Bull Racing driver regained the position on lap 32, with a spectacular dive down the inside at Turn 8. The Dutchman thus confirmed his third place in the championship, a career best.
"Of course I'm very happy to finish the season with a podium and to be third in the championship ahead of both Ferraris is also a good achievement. On this track today Mercedes and Lewis were just a bit too quick but as a Team we had a good strategy, good pit stops and the car was working really well so second place is a good result on this track. The pace was good and overall we were quite a bit faster than the other guys which is a nice feeling. Looking back my highlight of the season was Austria. To take the first victory for Honda in the V6 era was very emotional and as a Team to win at our home track again in front of so many Dutch fans was a great feeling. It's been a good season and the Team never stopped pushing. Honda also made some great improvements so we can be very happy with our first season together. As a Team we want to move forward next year and fight for the title. We need to push flat out to close the gap but looking at the last few races we have made a positive step. It's a great ending and now we just want to focus ahead and be even more competitive in 2020," said Verstappen.
While the top two finishers celebrated the end of the year, smoking their tyres with some crowd-pleasing doughnuts, Charles Leclerc drove straight to the Number 3 board, knowing that his team faced a meeting with the Stewards after the race, to investigate an anomaly in the fuel data that Ferrari had supplied to the FIA before the start. The Stewards decided that there was a breach of the International Sporting Code (Article 12.1.1.i) and determined that the team should be fined €50,000 for its inaccurate declaration but the results stood as declared.
"I would never have imagined my first season with Ferrari like this. In terms of satisfaction, as a driver, it is great to have had the chance to end the year with a few poles and wins in the bag. On the other hand, you also always strive for more, and there is always something that you can do better. Overall, I think that it was a positive season for me. I learned a lot and am thankful to the whole team for all of their support and hard work. It was not an easy race today. Starting from P3, I knew that I would have to win to get back the third place in the Drivers' championship, so I gave it my all. Unfortunately, it didn't work out today. We will have to spend some time working on our race pace this winter. We have been very strong in qualifying this year, but have room for improvement in our long run performance. In any case, it's nice to round off the season with a podium and have some time off now. I am sure that after just a few days, going back to racing will be all I can think about and I am already looking forward to being back in Melbourne," said Leclerc.
Leclerc's third place also looked in doubt on track right at the end, as he came under threat from Valtteri Bottas. Proving the clear superiority of the World Championship winning team this weekend, Hamilton's team-mate charged from the very back of the grid, from where he started with power unit-related penalties to finish fourth. The Finn's performance was all the more noteworthy because a technical problem meant that no drivers were able to use DRS until around lap 18.
"This is a nice way to end the season. It was a good race for me, I had a lot of fun out there overtaking the others. I don't think I could have extracted any more from the car today. It was pretty close in the end, but it wasn't quite enough to overtake Charles for a spot on the podium. The beginning was a bit unfortunate because DRS was disabled for a while which made charging through the field difficult. But I still managed to gain some place while also extending my stint on the Mediums which put me in a good position overall. This has been my best season so far, I'm in a much better position compared to last year, so I'm looking forward to attack again in 2020," added Bottas.

Race positions remained fairly stable until Ferrari started the pit stops, bringing its two drivers in on the same lap, Leclerc ahead of Sebastian Vettel, the German being the only driver in the lead group who had started on the Soft tyres. But the German had a slow stop which dropped him behind Bottas and for a while the two of them scrapped for position. After his pit stop, Verstappen complained of a driveability issue, but it didn't seem to affect his performance and he eventually came home just under 17 seconds behind Hamilton, the Englishman banging in the fastest race of the lap in the closing stages to take an extra point. This was Hamilton's fourth win at this track.
Having lost time at his first pit stop when a wheel stuck, Sebastian Vettel managed to overtake Aston Martin Red Bull Racing's Alex Albon for fifth. Sergio Perez has always been good at tyre management and he built an excellent seventh place for SportPesa Racing Point F1 Team on the back of a long first stint. Eighth and tenth were the McLaren duo of Lando Norris, who has enjoyed an excellent rookie season and Carlos Sainz, who confirmed his position as best of the rest, being the highest placed driver in the championship from outside the top three teams. In between them in ninth place was tonight's tyre master, as Red Bull Toro Rosso Honda's Daniil Kvyat did 41 laps before pitting to come home ninth. It was not enough for his team to get ahead of Renault, who finish fifth in this year's Constructor's championship.
For a while it looked as though Nico Hulkenberg would finish in the points for the French team on what is his last – for the moment at least – Formula 1 drive. He was however rewarded with the people's vote for Driver of the Day. The sport also says goodbye for now to Robert Kubica, the last driver to be classified, who is now leaving the ROKiT Williams team.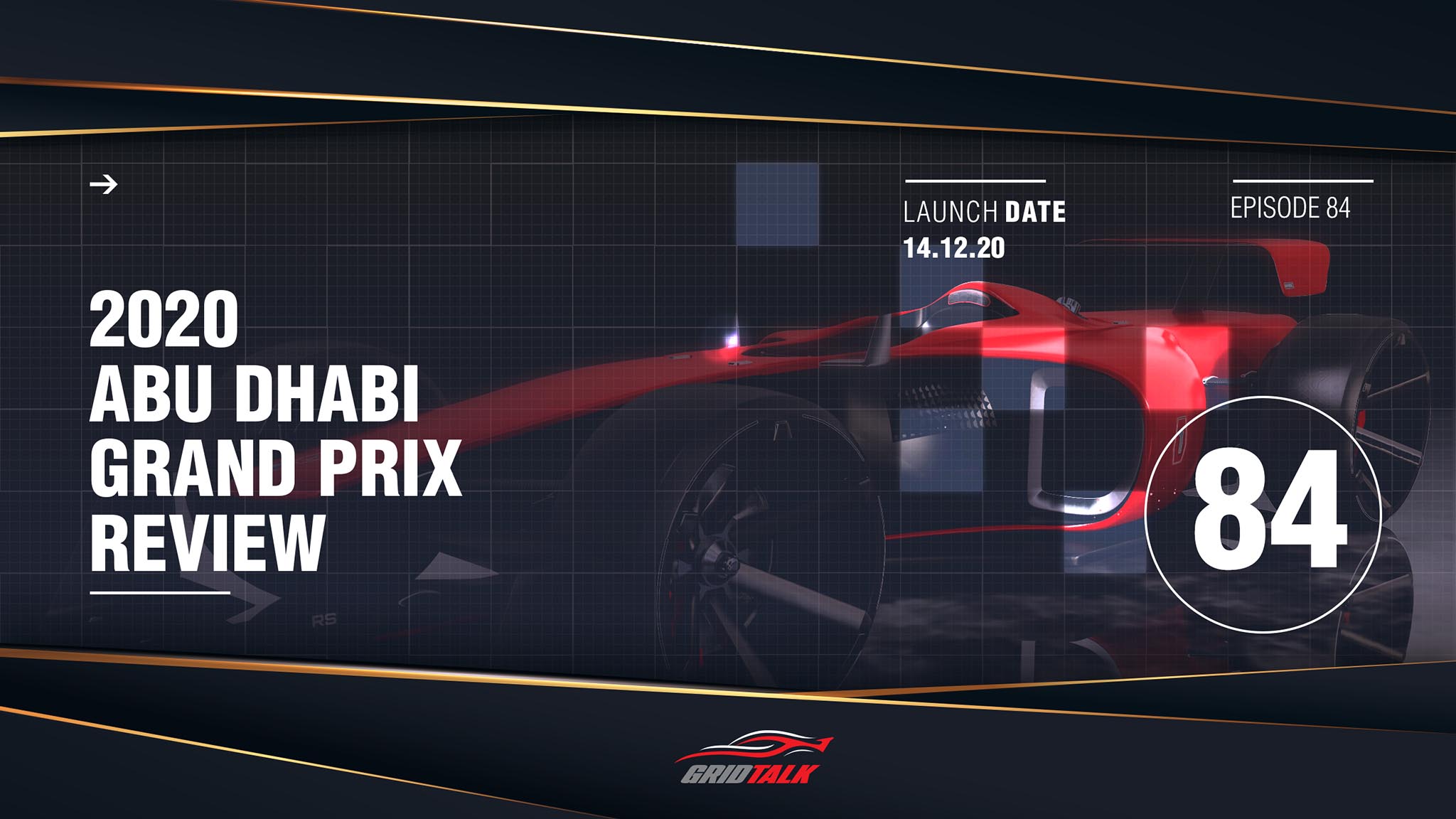 Welcome to Episode 84 of our Formula 1 podcast, Grid ...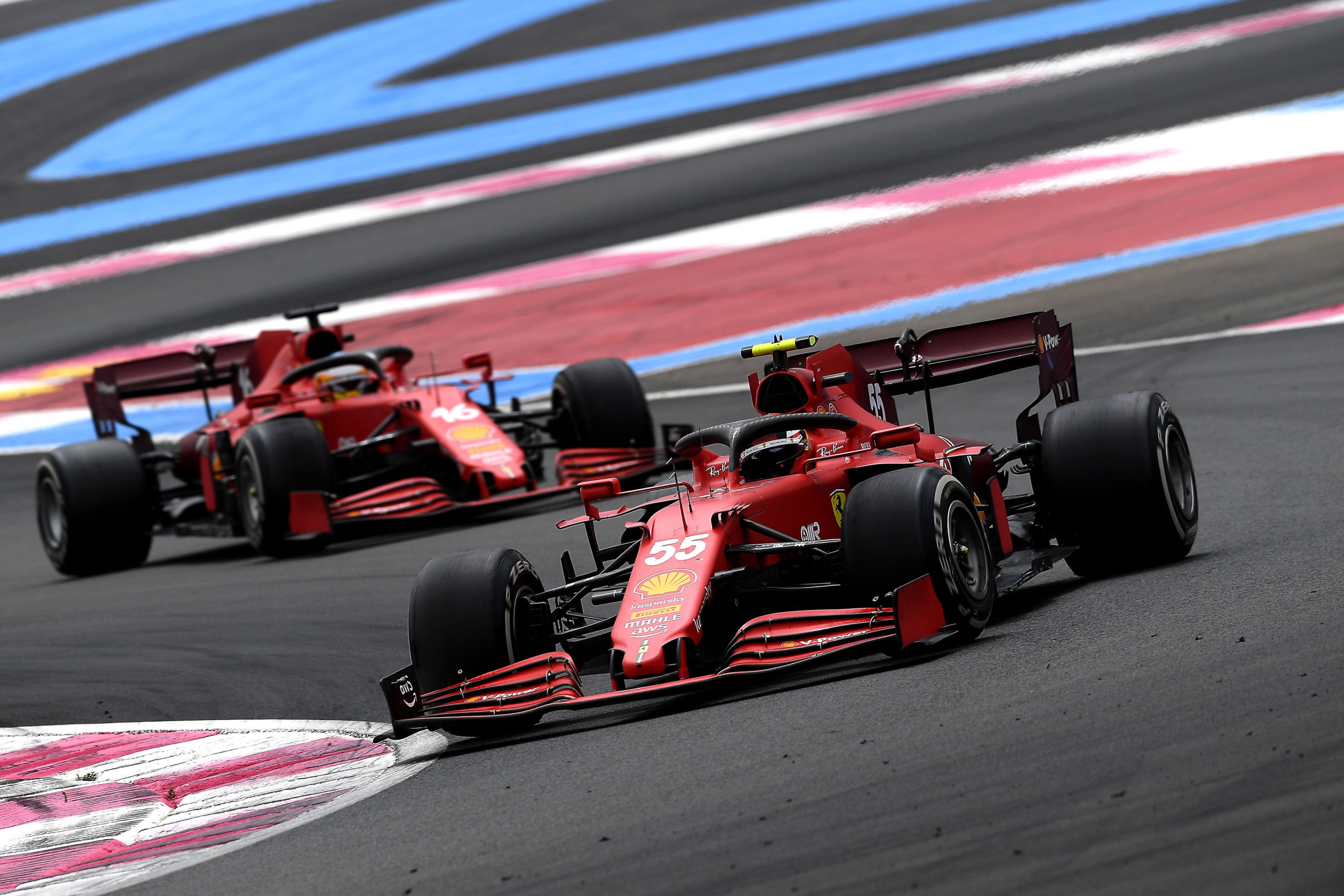 Charles Leclerc is currently sixth in the 2021 F1 Drivers ...