After a challenging 2022 F1 championship for Mercedes and number-one driver, Lewis Hamilton, hopes abounded for an improved season for the team in 2023. However, they continue to be left trailing in Red Bull's wake, while the likes of Ferrari and Aston Martin continue to show signs of evolution. Current F1 world champion, Max Verstappen, already has almost double the points tally of Hamilton after just eight races. British fans of the sport will fear that Hamilton, now aged 38, may decide to call it a day at the end of two gruelling and ultimately unsatisfying F1 seasons.
However, those fears may have been allayed by recent quotes from former British F1 world champ, Jenson Button, who is adamant Hamilton still has the hunger to push for that elusive eighth world title. Hamilton's contract with Mercedes is up at the end of this season and speculation is intensifying as to whether he will retire or seek a move elsewhere in 2024.
Button said he "doesn't think [Hamilton] is going to walk away from the sport" just yet. Button attempted to provide some context around Hamilton's issues in the last 18 months, adding that he's "not in a bad car" and is simply in a car that's "not as good as what he is used to".
Button believes Hamilton and Mercedes will be doing all they can to "get back to fighting with Red Bull" at the front of the grid. Red Bull are nailed on to land the Constructor's Championship this term, with BetMGM pricing them as 1/20 favourites after only four races. According to OddsChecker, this sportsbook is known for its competitive odds, so it's likely other operators will already be offering even shorter prices on Red Bull cleaning up at the end of the season.
Whether the collective endeavour of Hamilton and Mercedes will be enough to convince Lewis to stay at Mercedes next season remains to be seen.
The most likely candidates should Hamilton choose to leave Mercedes next season
Ferrari looks likely to be the most credible option should Hamilton look for a new drive in the 2024 F1 season. Simon Lazenby, F1 presenter for Sky Sports, believes it's hard to "rule out" the prospect of Hamilton joining the Italians, particularly if they remain "on the coattails" of Red Bull by the end of this season.
Ferrari's current number-one driver is Charles Leclerc, but the Frenchman could be tempted by a swap deal, moving to Mercedes with Hamilton going in the other direction. Lazenby said in a recent Vodcast for Sky Sports F1 that he expected the relationship between Hamilton and Mercedes chief, Toto Wolff, to "endure" even if he goes on to leave the Silver Arrows team.
A move to the British racing team Aston Martin would, ordinarily, be a potential option for Hamilton. However, Aston Martin seems unlikely to part with their current number-one driver in Fernando Alonso. Meanwhile, their number-two driver is Lance Stroll, the son of the team's owner Lawrence Stroll.
The prospect of a father sacking his son seems somewhat slim. However, a move to Aston Martin would ensure Hamilton remained behind the wheel of a Mercedes-powered F1 car. With just as many cons as pros to the Aston Martin switch, it's hard to see this one coming to fruition.
Could Hamilton return to where it all began?
Last but by no means least, there's always the prospect of an emotional return to McLaren, the team that gave Hamilton his first shot in F1. Last year, Hamilton admitted he still has a soft spot for the team and felt "sad" about its decline in recent seasons into mid-grid fodder. It's a deal for the F1 romantics, but probably not one for the realists, given that McLaren are so far behind the curve in terms of car setup and additional investment.
Leaving Mercedes would be a wrench for Hamilton given the level of success he's enjoyed with the team. However, with time running out in his F1 story, a final chapter elsewhere may give him the best opportunity to land that eighth world title and achieve F1 immortality.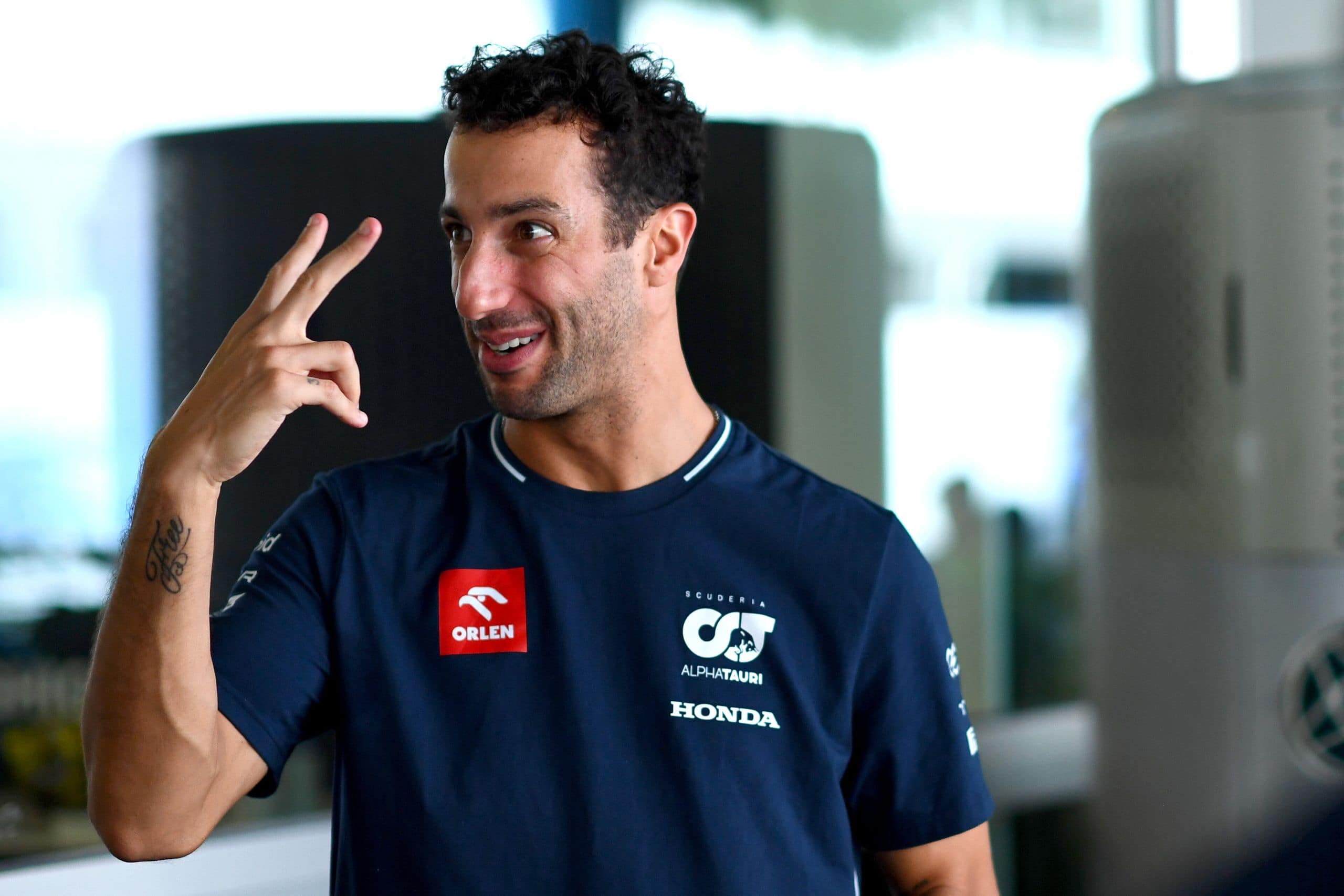 Daniel Ricciardo could miss up to two more grands prix, ...