Some may say that the garage is the most important room in the house. You can use your garage to store your cars, your equipment, or random stuff that can't fit anywhere else. Having a built-in storage unit in your home can make your life easier, but if not taken care of, your garage can turn into your worst nightmare. Unkempt garages can quickly turn into a disorganized and chaotic mess.
Many homes suffer from something called "cluttered garage" syndrome. Dust, germs, and accidents are a few symptoms of this terrible disease. These things do not belong in any household, especially in the garage. Early treatment comes in the form of taking good care of your garage on time. There are plenty of reasons why you should keep your garage clean and tidy. To help you get up to speed, here is a list of reasons why it's important to take care of your garage.
Clean space = Clear mind
The first great reason to clean up your garage is to have a clearer mind. Living in a cluttered and disorganized environment negatively impacts your mental state. To avoid added brain fog or irritation, consider taking care of your garage and cleaning it out. Throw out or donate what you don't need and give the place a good dusting. The sense of satisfaction you will feel afterwards is well worth the work. Once you've tidied things up, that usual sense of dread will be replaced with a sense of purpose when you walk into your garage.
Lower risk of accidents
Messy garages are an accident waiting to happen. It's very easy to hurt yourself and others if your garage is a mess. If you have smooth floors in your garage, you can easily slip and fall on any liquids that are not cleaned up. Whether it's motor oil or a puddle of water, the people behind autofloorguard.com say using garage containment mats can help with avoiding injuries. If your shelves are stacked high with unstable objects, you might want to organize them better. Unstable shelves can cause terrible injuries. Minimizing the risk of injury is essential in any home, especially if you have kids. Tidy up your garage to improve both your health and safety. 
Better for your car
You and your family are not the only ones who suffer from "cluttered garage" syndrome. Your car and other vehicles stored in your garage take the heat as well. Dust from the air and surfaces can get into the mechanics of the wreak havoc from the inside. This creates a problem for your engines and makes maintenance much harder. If your garage is too cluttered, you might not have space to keep your car in it properly. Because of this, you can resort to exposing your car to the elements outside, which is even worse for your car. Do what's best for your vehicles and tidy up!
More organization
Organizing your garage makes it more spacious and manageable. It is very difficult to find what you're looking for if everything is a mess of boxes, dusty shelves, and piles of bags. Not finding what you're looking for can lead to stress, frustration, and avoiding your garage altogether. To stop this vicious cycle, set aside a weekend and try reorganizing your garage. Go through every single box and reorganize your storage system. Install some new, sturdier shelves, clear out the junk, and prioritize what you need most. Taking care of your garage means keeping things in order and in their place. Give it a try and you might be surprised by what you find!
Better use of the space
In many homes, the garage is usually one of the more spacious rooms. After years of living in one place, the amount of accumulated clutter can disguise and cover the potential of your garage. By tidying up and clearing things out, you can open up a whole new world of space. With that newfound space, you can reorganize your garage better and make better use of the space. If you're a mechanic and you work from home, tidying up your garage will make more room for your business. You could install a small home gym, or a bigger workbench if you're a handyman. Unlock your garage's full potential by clearing it out!
Fewer pests
Taking care of your garage is not only good for your health in terms of dust and oil spills. Cleaning out your garage also sorts out your pest problems, or stops them from becoming bigger ones. There are plenty of pests that can comfortably be living in your garage. From bugs to rats, none of these critters are welcome guests. Whatever the stage of your problem is, cleaning and clearing out your garage is a great idea. Start small by sealing cracks in the floors and walls and by spraying bug repellant. If the repellant and mouse traps don't work, you might need to empty out everything and call an exterminator. Take regular care of your garage to stop this from happening.
It looks better!
Last but not least, clearing up your garage simply makes it look better! Mess and clutter are only a good look on film and paper. Dusty, worn-out, and untidy spaces are an eyesore and difficult to live in in the real world.  Less clutter means fewer eyesores and embarrassment for both your family and the neighbours. Spring cleaning is not the only way you can improve the look of your garage. The right lighting and windows can take your garage from dingy and unappealing, to warm and inviting. Home decor doesn't stop at the garage, so make sure to take care of it to keep it looking good!
Taking care of your garage is a lot harder than it looks, but it's well worth the work. Keep your garage clean and tidy to help clear your mind and bring you peace. Declutter your garage to make it safer and better for both your family and your car. Make better use of the space by doing some reorganization. A clean-up on aisle-garage is a great way to get rid of pests and to make your garage look better. So grab a mop and some bug spray and get to work!
Want to save this information for later?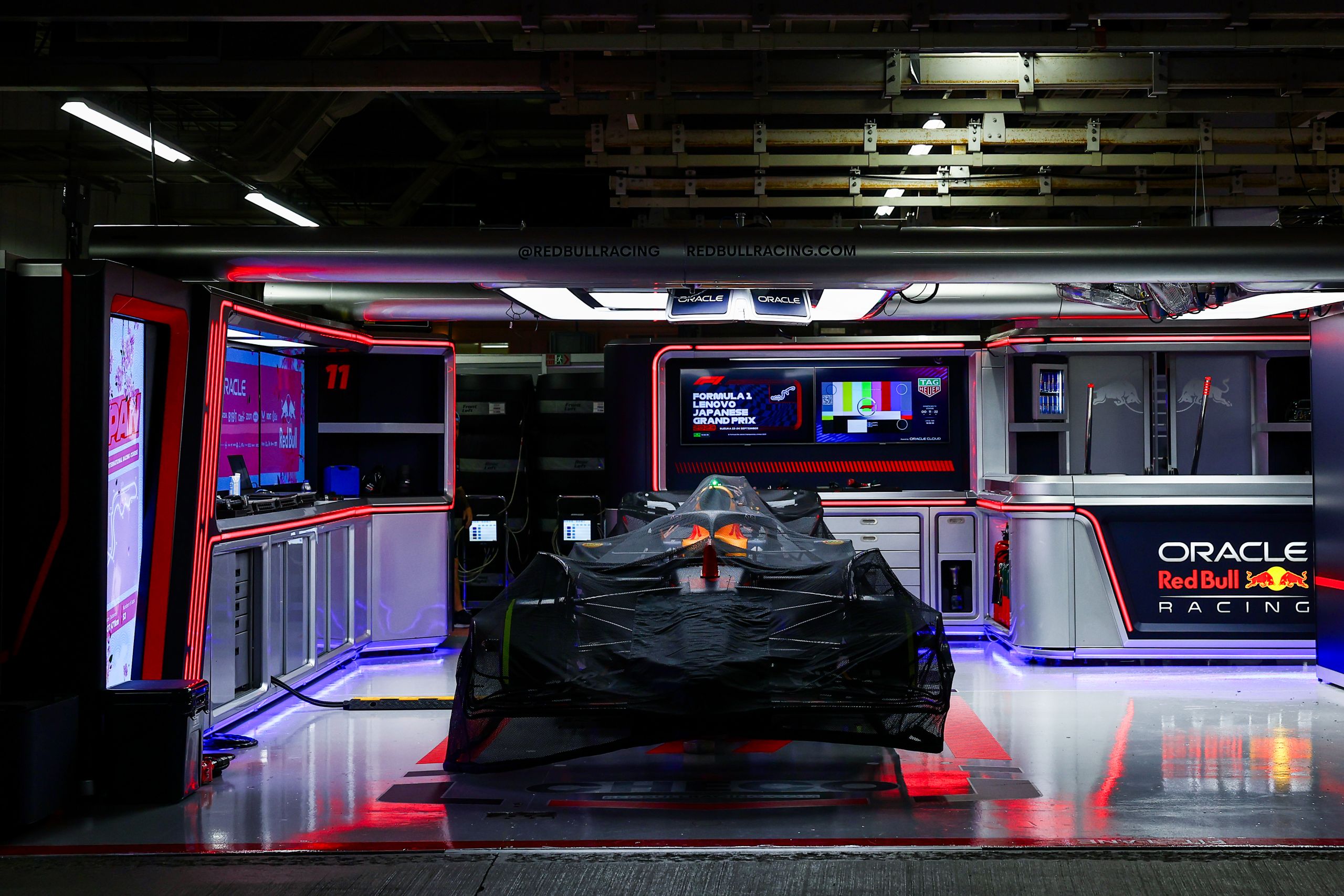 The roar of engines, the blur of speed, and the ...