Long before he became a backmarker in the sport in which he is currently the most experienced driver, Kimi Raikkonen was once a newcomer in F1. A driver who had entered the sport at the back of no more than 23 races, a fact that most contested only to find their objection over-ruled thanks to the icy-cool demeanour and raw pace displayed by a driver who even today is well-respected and is hardly disliked by any.
And exhibiting grace under pressure and quintessential Finnish unflappability, Kimi Raikkonen won the Turkish GP of 2005, which is sixteen years back in time, a period where the Iceman nickname had been birthed, but hadn't yet become a distinct identity.
Though, it was clinical victories such as the one earned at the back of absolute focus and relentlessness at a track where he previously had no experience racing that went on to convert the hype about a young McLaren driver into a definitive idea of why Kimi was beginning to get noticed.
Make no mistake though, even as on date, having been in the sport for nearly two decades, Kimi is yet to deliver a Formula 1 Grand Prix, which constitutes pole position, race win and the fastest lap. And at Istanbul Park, he was almost certain to gain the rare distinction, which is when his then-teammate, Juan Pablo Montoya pipped the Iceman.
Yet, all the action and thrills before that belonged to the young McLaren driver who actually led every single lap at a venue that marked its first-ever voyage into Formula 1, a venue whereas of 2020, Lewis Hamilton collected an incredible win.
But how did it all happen for Kimi Raikkonen
Clearly, the MP 4/20 of 2005 was one of the fastest car on the grid, if not the fastest. With a reworked aero design and brand new suspension set-up, key weaklings from the previous season, the car was a racy in a year that belonged to the Alonso versus Schumacher versus Raikkonen show.
Proving eventually too good a challenge for the Renault duo of Fisichella and Alonso– closely involved with Raikkonen at Istanbul Park- to handle, Kimi also adapted to the car and its relatively smooth handling akin to a fish to the waters.
And making full advantage of his car, a Newey-masterpiece, Raikkonen launched onto pole and got off to a flier at Istanbul Park for the first ever Turkish GP, perhaps never suspecting that he'd be able to hold off Alonso, who had won 6 of the previous 13 races that season.
But the race wasn't all smooth or devoid of drama as an early incident on Lap 14 between a very young Mark Webber and the daring Michael Schumacher enforced drivers to take a cautionary approach on a track none had any prior Grand Prix experience.
Raikkonen maintained the lead after getting away pretty decently
For the most part of the race, Kimi seemed in full control, having gotten off to a flier, keeping both Fisi and Alonso, in that order having taken pole being two-tenths quicker than the Renault duo.
But it wasn't that he'd make things easy for himself as right after the start, Raikkonen found himself under attack from Fisichella, who all too briefly took the lead.
That's precisely when the McLaren fought back and fought back so utterly brilliantly that Kimi's move back to the race-lead would be a sign of his ascendency in Formula 1 in the times to come.
How did that happen?
A Grand Prix where you pretty much waited for the other to commit a mistake, Raikkonen, eager to take lost ground followed the Italian closely, whilst bravely defending from Alonso, then in third, seconds after the start.
But at the testing turn 9 and 10, as Fisi went wide, losing control under enormous throttle shift, Kimi pounced back.
The move up to the race-lead was as brave as it was picturesque with Raikkonen bisecting the two Renaults, seconds before vaulting ahead, being all but sandwiched by the two sea-blue cars.
He'd then slowly begin to open up a gap, albeit eschewing the desire to try anything too adventurous at around Turn 8, a challenging corner of the Tilke-designed track.
As the race was approaching the half way stage, McLaren's other driver, Montoya couldn't keep the car in great shape at the very turn where Kimi Raikkonen had succeeded thus far by exercising control.
He'd spin out and go wide, losing the place to Alonso, having sneaked into second ahead of both Renault drivers prior to his rare mistake.
Alonso now in second began his chase of the Finn, which to his dismay would never yield a productive result.
The gap between the race-leader and the driver in pursuit was over 3 seconds with half the Grand Prix contested.
An essential part of Kimi's success at Istanbul park was tyre management
Due to heavy braking and pushing hard on the straights, the MP4/20, regardless of its daunting pace would pose a few tricky questions to its winning driver.
But Raikkonen, admittedly wary of Renault's faster straight-line speed would handle the tough corners with elan and hold his tires well.
It was only until Alonso pitting after lap 13 that Kimi Raikkonen breathed a sigh of relief, moving on from that point unperturbedly to keep his lead.
From there on, the Grand Prix would pan out to be a largely uneventful run, in stark contrast to the Lap 1 fiasco for Kimi, who'd eventually hold off the racy Spaniard to take his maiden Turkey win.
Although, there were moments where Alonso did cut down the gap to Kimi to just 1 second, in P2.
But the Iceman kept his cool until the end to cross the checkered flag collecting yet another consecutive win of the season, having set foot in Turkey at the back of a brave win at Hungary, the first round of back-to-back wins coming at Spain followed by Monaco.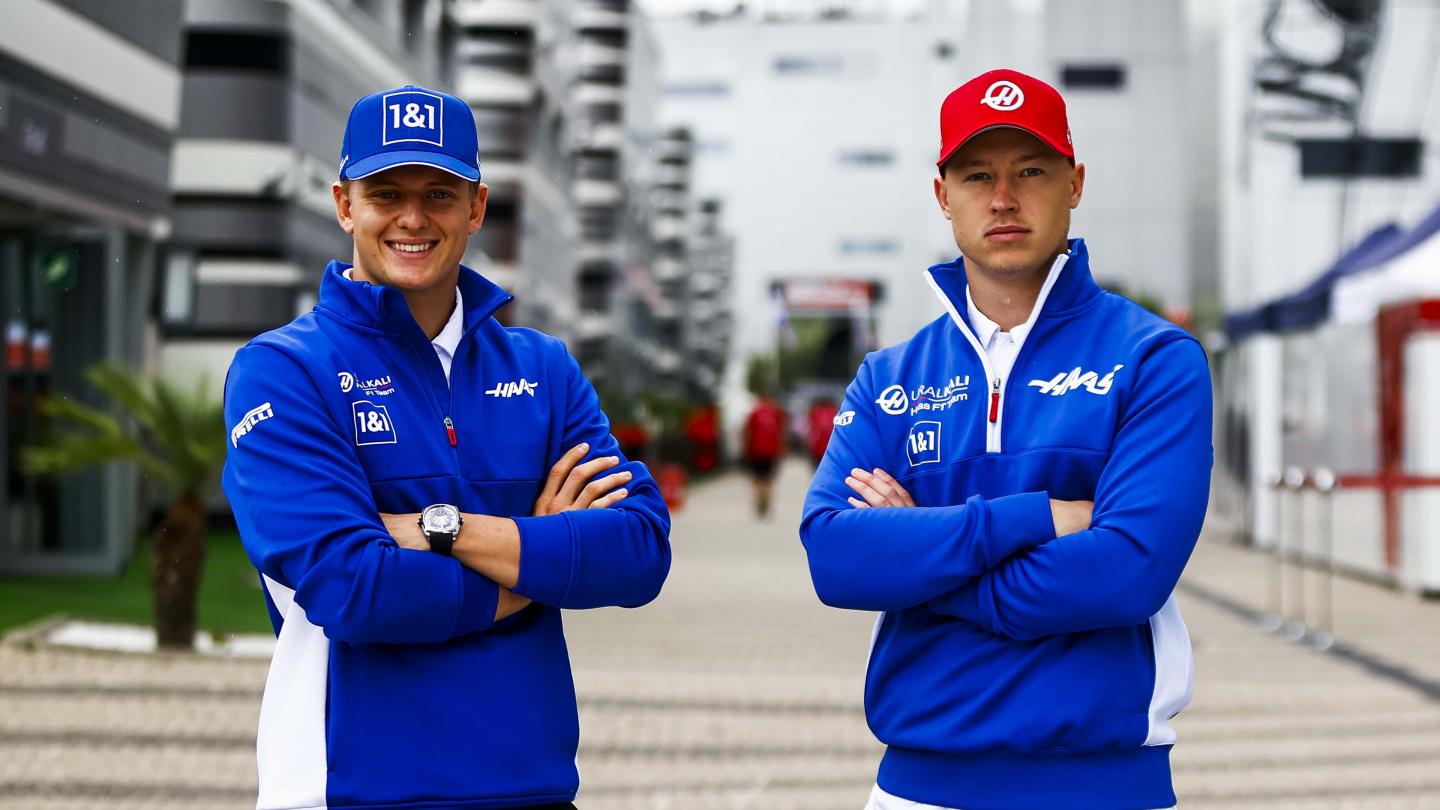 Uralkali Haas F1 Team will enter the 2022 FIA Formula ...