We enjoy plenty of sports betting options these days. It is pretty easy to stake money in sporting events by clicking a button on your phone or computer. The sports betting industry is doing incredible numbers and growing in leaps and bounds.
Although there are different challenges rocking sports betting, the benefits outweigh the challenges. This is why bookies and punters continue to smile to the bank after every sports game.
These are good times for the sports betting world, and most bookies such as www.betnaija.ng/sports-betting offer fantastic bonuses to their customers. The future looks very promising for every contributor to the sector, from bookies to punters. But has this always been the case? The answer is no. It is often said that failing to appreciate history sets precedence for a failed future. The sports betting world has travelled through a pretty rough patch to get to this point.
Sports betting has evolved over the years to get to this point. To understand its evolution and the possible trends that may shape the sports betting sector in the future, one needs to take a trip down memory lane. A trip to the very start of sports betting, or what seemed like sports betting as we know it today. Shall we begin?
When did sports betting begin?
Sports betting has always existed in different forms. It has always been around, and humans have enjoyed wagering on sports games. When there was no money, older civilizations wagered their bets via the barter system, a common form of trade in those days.
In ancient Rome, people placed wagers on chariot races, circuses, and gladiator shows across different amphitheatres. History is replete with various examples of betting, but many historians believe that the ancient Greeks popularized sports betting.
Sports were a huge part of early Greek civilization. Greece was the cradle for most sports today, especially the Olympic games. The Olympic games commenced in 776 BC and were held in honour of Zeus, a Greek god. Most Olympic games spectators wagered on several sports games, including running, chariot races, wrestling, etc. To map an appropriate starting point, many historians have concluded that sports betting began around the same period of 776BC. This invariably means that sports betting has been around for about 2800 years.
What does the current sports-betting scene look like?
Since ancient Greece, sports betting has journeyed through several innovations, legal battles, and misinformation campaigns. Still, like a cat with nine lives, it continues to thrive. It is now available for sports betting lovers in the simplest form today and with a lot of variety of offers.
Betting on horse races used to be the most popular form of sports betting among gamblers. Nowadays, people bet on different sports, including Formula 1, Basketball, Football, etc. When football leagues started in the early 1900s, newspapers, word of mouth became the primary method of promoting sports betting among people who were willing to stake their money on the outcome of sporting events.
Wagers were primarily about deriving fun from predicting the outcome of sporting events. Soon, sports gamblers started to fill up betting shops to stake their monies with clerks. Interestingly, this still happens today, but little twists may apply.
Sports betting has faced plenty of legal challenges. Several governments have banned sports betting, but the punters usually find a way around the government's ban mechanisms. Today, government bans on sports betting are in the past. These days, governments set up regulatory bodies to checkmate the activities of bookies and punters alike.
Sports betting also faced a ton of sharp practices that encouraged match-fixing, and it used to be a front for organized crime. Still, all of that has been eliminated to a large extent today.
Also, punters can now compare options available to each bookmaker and their juicy offers, especially with more online betting applications and websites coming onto the scene.
With sports betting, sports now play a significant role in people's life by contributing to the fun they have and their livelihood.
What will shape the future of sports betting?
The future promises to be exciting for sports betting. It is a flourishing legal industry with abundant opportunities for bookies and punters.
Technological advancements will promote a lot more mobile sports betting applications in the near future. Many more straightforward solutions with selecting and booking games, setting odds, depositing and withdrawing funds will be available.
Technology will continue to drive the sector alongside physical sports betting booking. Still, several technologies-based alternatives will also be available for easy physical sports bet booking. These technology alternatives will gradually replace the present physical sports betting booking systems.
There will also be a lot of focus on the legal framework guiding the sports betting industry. These legal frameworks will help to strengthen the security of sports betting platforms and guarantee punters of their winnings.
Conclusion
Sports betting has successfully navigated several challenges that it faced in the past. Now that it is riding on the wings of technology, there are many more promises in store for sports betting.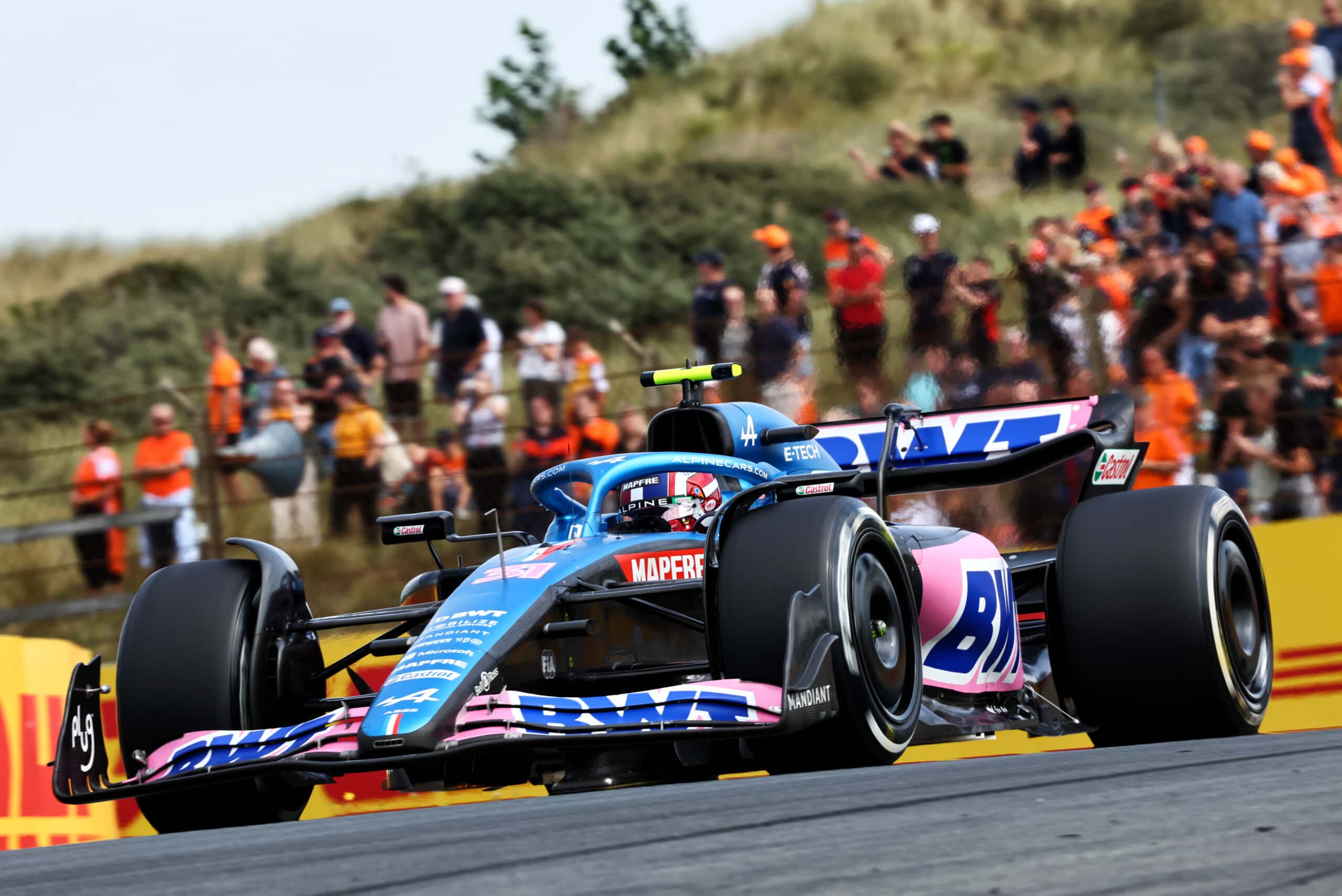 Alpine driver Esteban Ocon described racing in Singapore as a ...