Formula One is one of the most-watched racing sports worldwide. Only a few things can give the same thrills and adrenaline rush that seeing fast cars race and compete against each other provides.
For some, the excitement of watching fast cars isn't enough when there are several opportunities to make money while enjoying the races. Formula One racing provides fans and adept bettors the chance to leverage sports betting & odds to make a profit while they enjoy the races.
If you enjoy watching F1 races and want to venture into betting on them, there are a few tips and tricks you should learn first. This article explains all you need to know about betting on Formula One races as a beginner.
Types of Formula One Betting
F1 betting is very flexible, and there are several shots to bet and earn money from a single race. Learning about all the bet types will help create your betting strategy and maximize your chances of winning.
Some popular types of formula one betting include:
1. Race Winner or To-Win Betting
This kind of bet is straightforward, and even beginners can place them without making errors. You focus on a single race in this bet and place your bet on who you think will win the race.
You can pick one of the drivers in the lineup. If he wins, you win. There are usually a lot of excellent opportunities to make a profit, and they come with superb odds on particular drivers.
2. Championship or Futures Betting
This is another easy betting opportunity that beginners can leverage. You can predict the winners of different aspects of the championship, and if your predictions are correct, you win your bet.
You can predict who will win the drivers' championship and constructors' championship. The team with the most points at the end of the tournament wins the constructors' championship, while the driver with the most points will emerge as the drivers' championship winner.
It's best to place this bet at the beginning of the season, as most bookies will close futures betting after the first game. Some others will allow it for longer, but as the season progresses, odds on likely winners will be reduced, and payout will be smaller.
3. Podium Finish Betting
This is an exciting kind of betting. It's also very straightforward, like most F1 betting. You have to pick a driver you think will do well, and if he ends up on the podium at the end of the race, you win.
The driver's position at the end doesn't matter. As long as he is among the first three, you get paid. The payout is the same regardless of the position your preferred player finishes.
As expected, the odds in this kind of betting are lower than to-win bets because this is easier to predict.
4. Prop Bets
The props bet is a favorite bet type for many people. The bookies will predict if something will occur during a race or not, and all you have to do is agree or disagree. If you agree and it happens, you win and vice versa.
It's a fun way to bet, as bookies can decide to be as creative as they like when setting out these scenarios. They can also predict occurrences through the drivers' skills in the race.
There are many other ways to bet on Formula One races, including pole positions and driver matchups. Those mentioned above are usually the most profitable for new bettors.
Formula One Betting Tips
After learning about the different ways to bet on races, you should be armed with the following essential tips before placing your first bet.
●    Read Race Previews: There will be expert analysis and points of view that can help you make better bet decisions. This information will provide some insider tips to gain insight into placing your bets.
● Read About the Racers: The racers' skills will determine if they will do great amongst other racers. Some drivers are consistently good performers, while some perform better in certain conditions. That is why better racers will have higher odds than the others.
● Look at the Weather: The weather is known to have a massive impact on the outcome of a race. The weather can help you predict the development of the race and bet on the correct prop prediction.
●    The Car Engine: The engine of an F1 car will play a significant role in the race. Learning about the car engine teams will give you an advantage as you place bets.
Conclusion
Formula One betting isn't just easy; it's also very profitable. Many sports don't give the number of opportunities to win bets as F1 racing does.
With the information above, everyone can start making money betting on Formula One races, even if it's their first time.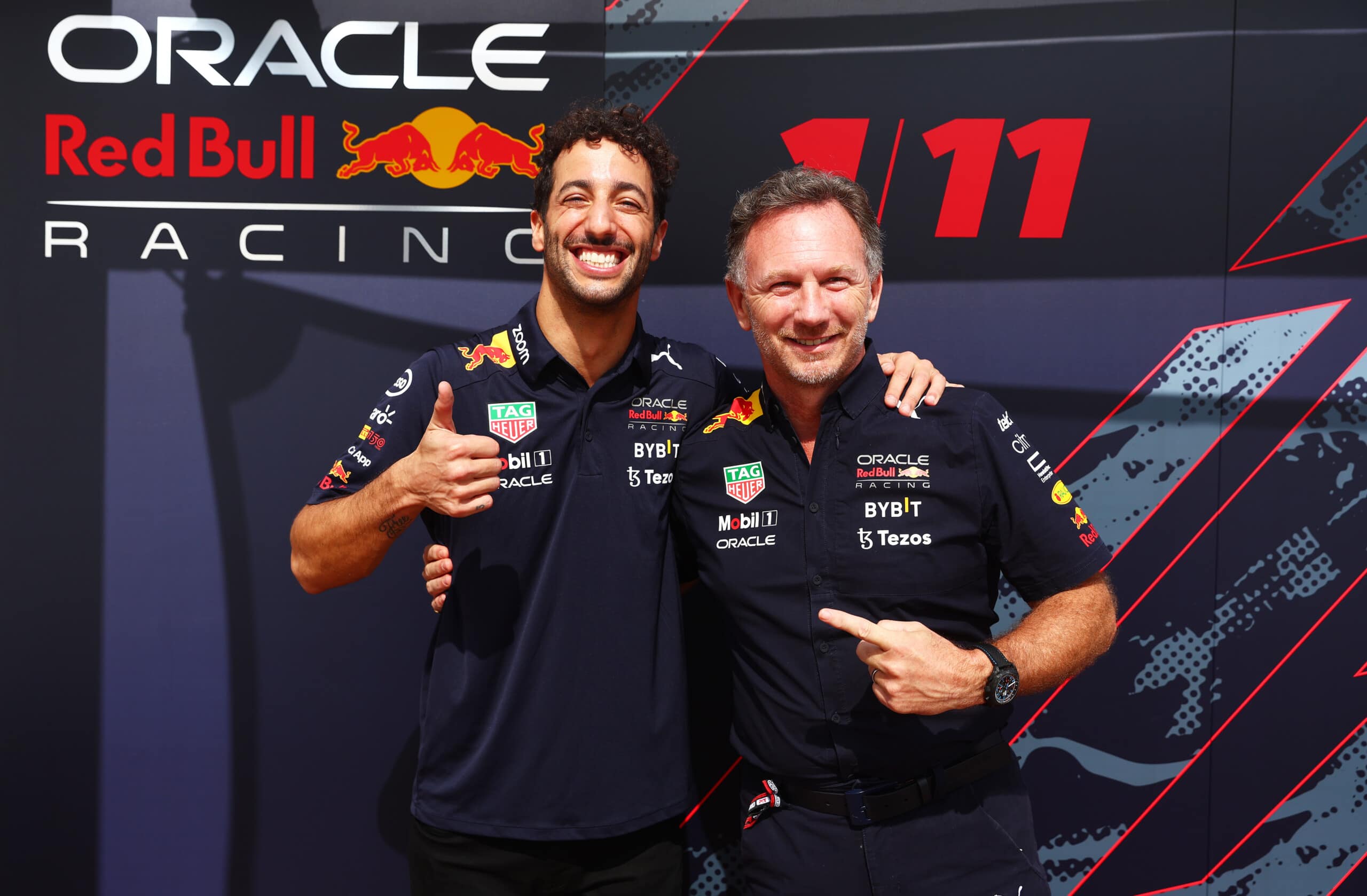 Oracle Red Bull Racing today confirms Daniel Ricciardo will return ...