Despite a fine podium finish at the British Grand Prix, the 2023 season is not going according to plan for Lewis Hamilton and Mercedes, and the 2022 season was even worse. Combine this with the fact that Lewis' Mercedes current contract expires at the end of the season, and you've got quite the talking point. Although both team principal Toto Wolf and Lewis Hamilton have suggested that a new contract is just a "formality," it is yet to happen. And beyond the contract, there are lots of factors to consider when it comes to Lewis' career and the Mercedes car.
So what will happen with Lewis Hamilton in the 2024 season and going forward? Here's a look at various influencing factors with some help from Benard Maumo, an expert in top live casino sites.
Why hasn't Lewis Hamilton Signed a Contract Yet?
From their previous utterances, both Lewis and Toto are dedicated to ensuring that Hamilton continues with Mercedes. Toto has previously claimed that "we are not looking for a plan B," and at the Saudi Arabian GP, Hamilton said he had "no plan" to leave.
"I think, for me personally, just as long as I can continue to help the team, as long as I can continue to help drive the team forwards and really contribute, then that's why I want to stay.
"If there's ever going to be a point where I feel like I'm not able to do that, then it's time for a youngster to come in to take my seat. But I'm still pretty young, in pretty decent shape."
The main issue that has been talked about in terms of delaying the contract are the length of the contract and the salary. However, Toto clarified after the Austrian GP that this was no longer (not) the issue.
According to Sky Sports F1, he said: "I'm still very confident.
"They want to do it super, to every detail and sometimes you can have a situation where everything is carved out.
"This is not a money discussion at all. It is about the future, what is it that we want to do right and optimise?
"We're not talking anything anymore about duration, money, all of that, its other topics."
Is there Interest from other Teams?
There were some rumors about Lewis moving to Ferrari, but he squashed them and said he wants to stay with Mercedes.
"I continue to feel very much at home. It's family. I see myself being with Mercedes till my last days, to be honest," he said.
"If you look at the legends, Sir Stirling Moss was with Mercedes till the end of days.
"So, that's been the dream for me to one day have that… well I have that, so I mean just continue on with that and continue to build with the brand."
How Long Can Lewis Keep Racing?
Hamilton has been hugely successful in his Formula 1 career and has the joint-most championships. He also had the most F1 race wins with 103, accumulated since his debut with McLaren in 2007. However, he is 38 years old, and there's only so long he can continue racing.
Ultimately, this depends on a few factors.
His motivation: Having accomplished so much in his career, it would be Hamilton's right to retire at any time. However, he has previously stated that he still has the desire to continue "as long as he can." He also has his eyes set on the record-breaking eight championship.
The Mercedes Car: Mercedes have not had a car that can challenge for the title since the end of the 2021 season, when new F1 regulations set in. This means that at the tail end of his career, Lewis isn't able to compete with the likes of RedBull and Max Verstappen for wins, leave alone titles. If and when Mercedes can produce a competitive car that can give Lewis wins will play a huge factor in how long he can continue racing.
What is the most likely scenario?
Going by what has been said for far, everything at the moment is pointed toward Lewis Hamilton renewing his Mercedes contract. This will most likely be a 2 or 3 year contract, with the third year most likely being optional. It will definitely be interesting to see how everything plays out, especially when it comes to the competitiveness of the Mercedes car and Lewis' last few years on the track.
Want to save this information for later?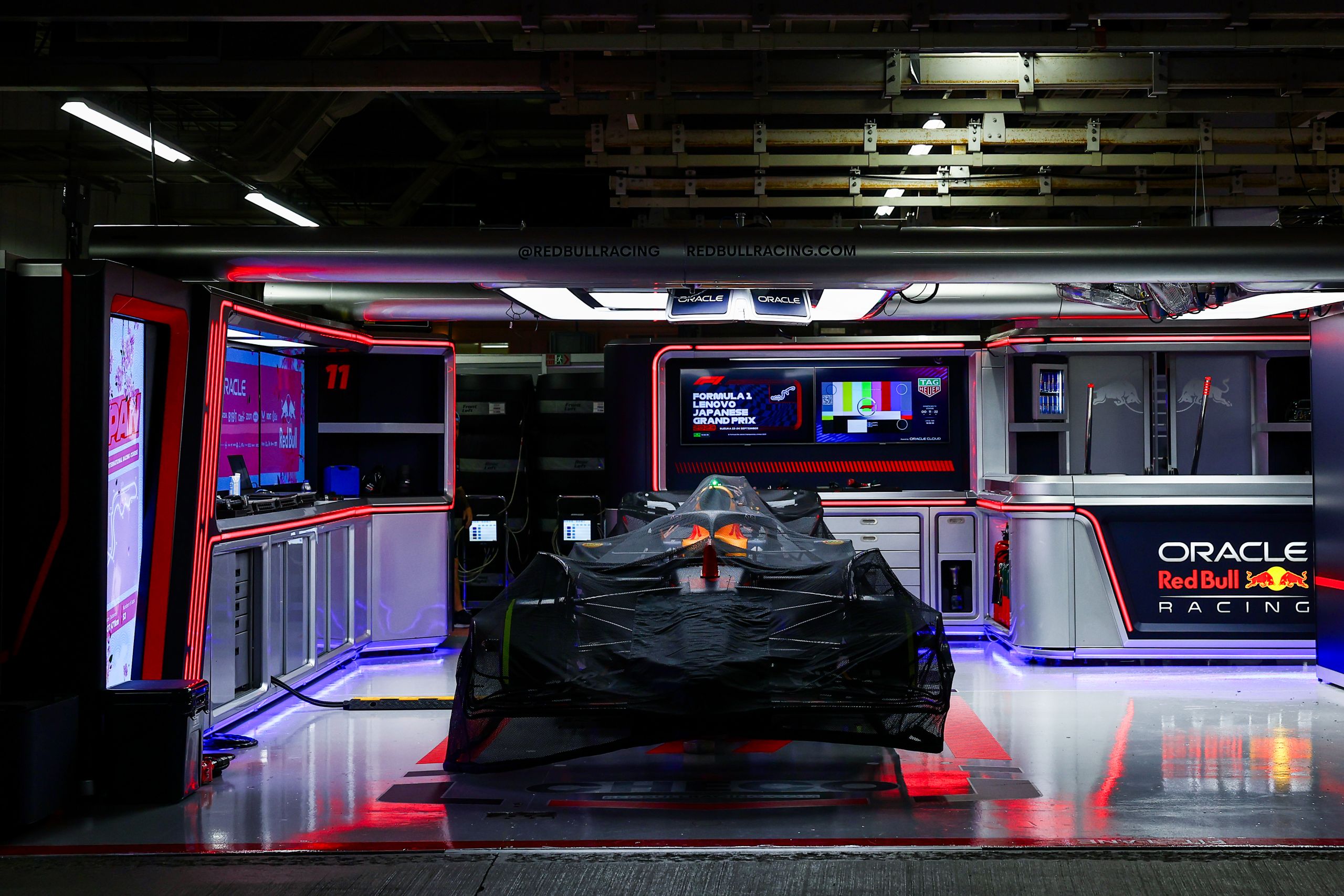 The roar of engines, the blur of speed, and the ...