If you're a fan of Formula 1 racing, then you know that the sport has a rich history that spans back over 70 years. One of the best ways to experience this history is by visiting some of the classic F1 circuits around the world. These circuits have played host to some of the most iconic moments in F1 history, and they continue to attract fans from all over the globe.
In this article, we'll take a closer look at some of the top classic F1 circuits that you should consider visiting in 2023. From the legendary Circuit de Monaco to the historic Monza circuit in Italy, there's no shortage of great options to choose from. Whether you're a seasoned F1 fan or just getting started, these circuits offer a unique opportunity to experience the thrill of F1 racing up close and personal.
Before you attend races at any of these circuits you may want to consider betting on Formula 1 as it can be an exhilarating way to add some extra excitement and anticipation while watching the races. Bookmakers the Grand Prix odds based on a driver's probability of winning an event. Low odds indicate they are more likely to win but their payout will be smaller; similarly, high odds indicate less likelihood of victory but larger rewards.
So, if you're ready to embark on a journey to some of the best F1 circuits in the world, then keep reading. We'll provide you with all the information you need to plan your next F1 adventure and make the most of your experience at some of the most iconic circuits in the sport's history.
Criteria for Selection
If you're a Formula 1 fan, you know that there are many circuits around the world that host races. But, what makes a circuit a classic? How were the top 10 circuits on our list chosen? Here are the criteria we used to select the circuits:
Heritage: The circuit must have a rich history and be an integral part of Formula 1's legacy.
Challenging nature: The circuit must be technically challenging for the drivers, with a mix of high and low-speed corners, elevation changes, and other unique features.
Atmosphere: The circuit must have a unique and special atmosphere, with passionate fans and a sense of excitement and anticipation.
Location: The circuit must be located in a beautiful and interesting part of the world, with easy access to transportation and accommodations.
Racing history: The circuit must have a history of exciting and memorable races, with plenty of drama and iconic moments.
Using these criteria, we carefully selected the top 10 classic F1 circuits to experience in 2023. Each circuit on our list offers something unique and special, and we're confident that you'll have an unforgettable experience at any of them.
Top 10 Classic F1 Circuits
If you're a fan of Formula 1, you know that some circuits are simply iconic. These tracks have a rich history and have been the site of some of the most memorable moments in F1 history. If you're looking to experience the best of the best, here are the top 10 classic F1 circuits you should consider visiting:
1. Circuit de Monaco: This street circuit is one of the most challenging and prestigious in the world. The narrow streets and tight corners make it a true test of skill for drivers, and the glamorous setting in Monte Carlo only adds to its appeal.
2. Autodromo Nazionale di Monza: Autodromo Nazionale di Monza, also known as Monza Circuit, is a historic 5.793 km race track near the city of Monza, north of Milan, Italy. Built in 1922, it was the world's third purpose-built motor racing circuit and the oldest in mainland Europe, hosting some of the biggest events in motorsport such as the Formula One Italian Grand Prix. The track's long straights and high-speed corners make it a favorite of drivers and fans alike, with Formula 1's fastest ever lap being set at Monza by Williams driver Juan Pablo Montoya in 2004.
3. Silverstone Circuit: Silverstone is a historic racetrack and a popular destination for Formula One fans, having hosted the first ever F1 race in 1950, and has been the permanent home of the British Grand Prix since 1987; it is also known for its high speeds and technical sections, making it a favorite among many F1 drivers.
4. Circuit de Spa-Francorchamps: The Circuit de Spa-Francorchamps is a 7.004 km (4.352 mi) motor-racing circuit located in Stavelot, Belgium, which has been hosting the Formula One Belgian Grand Prix since 1925. It is a favorite circuit for many racing drivers and fans due to its challenging layout, including the famous Eau Rouge corner. In addition to the Belgian Grand Prix, the circuit also hosts other international events such as the Spa 24 Hours endurance race and the World Endurance Championship. The track was designed in 1920 by Jules de Their and Henri Langlois Van Ophem, and the first car race was held there in 1922.
5. Suzuka Circuit: This Japanese track is known for its unique figure-eight layout and challenging corners. The Suzuka Circuit, located in Suzuka, Mie Prefecture, Japan, is a beloved track among drivers and has hosted 12 world championship-deciding races. Getting to the circuit is easiest by public transport, such as trains and buses, with the JR Tokaido Shinkansen Line and the Kintetsu Railway offering access from Tokyo, Kyoto, and Osaka in around 2-3 hours.
6. Yas Marina: The Yas Marina F1 circuit in Abu Dhabi offers an exhilarating experience with its unique design on an artificial island, demanding 5.5km long track with 21 corners, and the longest acceleration stretch of any track in the world at 1,173 meters, allowing drivers to reach incredible speeds of up to 325km/h and spectators to witness the action-packed events that take place every year.
7. Circuit Gilles Villeneuve: This Canadian track is located on the Île Notre-Dame in Montreal and is known for its high-speed straights and challenging corners. It's a favorite among drivers and fans alike, and has been the site of many memorable moments in F1 history.
8. Red Bull Ring: This Austrian track is located in the picturesque Styrian mountains and is known for its challenging corners and high-speed straights. It's a relatively new addition to the F1 calendar, but has quickly become a fan favorite.
9. Hungaroring: This Hungarian track is known for its tight corners and challenging layout. While the atmosphere is described as great and the seats affordable, transportation to the track can be challenging, especially by taxi due to limited availability and traffic congestion. Drivers may prefer to rent a car instead, and trackside parking is free.
10. Circuit Paul Ricard: This French track is known for its unique layout and challenging corners, though it is a challenging F1 circuit to get to. The circuit is almost impossible to reach without a rented car, and there is no shuttle service from the nearest town or entrance to the circuit. Visitors have to take the train to Aubagne and then catch a taxi, which costs around 50-60 EURO, to travel to Paul Ricard Circuit. Then, they have to walk 20 minutes from the entrance to the circuit.
No matter which of these classic F1 circuits you choose to visit, you're sure to have an unforgettable experience. From the high-speed straights to the challenging corners, these tracks are the best of the best and should be on every F1 fan's bucket list.
Honorable Mentions
While the top ten classic F1 circuits to experience in 2023 are undoubtedly the cream of the crop, there are a few honorable mentions that are worth considering for any F1 fan.
First up is the Autodromo Imola, which is the home of the 2023 Emilia Romagna Grand Prix. This circuit has a rich history in F1, having hosted the Italian Grand Prix for many years. It's a challenging track with plenty of elevation changes and tight corners, making it a favorite among drivers and fans alike.
Another honorable mention is the Autódromo Hermanos Rodríguez, which is the home of the 2023 Mexico City Grand Prix. This circuit has been hosting F1 races since the 1960s, and it's known for its high altitude and challenging layout. It's also one of the few circuits on the calendar that runs anti-clockwise, which adds an extra element of excitement for drivers and fans.
Finally, we can't forget about the Albert Park Circuit in Melbourne, which has been a staple on the F1 calendar since the late 1990s. This circuit is known for its long and flowing layout, which makes for plenty of exciting on-track action for fans. It's also located in a beautiful city with a rich history and plenty of things to see and do, making it a great destination for any F1 fan.
Conclusion
Whether you are a die-hard F1 fan or a casual spectator, these circuits offer something for everyone. From the tight turns of Monaco to the high-speed straights of Monza, each circuit has its own unique character and demands a different set of skills from the drivers.
As you plan your next F1 adventure, consider adding one or more of these classic circuits to your itinerary. And remember, no matter which circuit you choose, you are sure to witness the pinnacle of motorsport and experience the thrill of F1 racing up close and personal.
Want to save this information for later?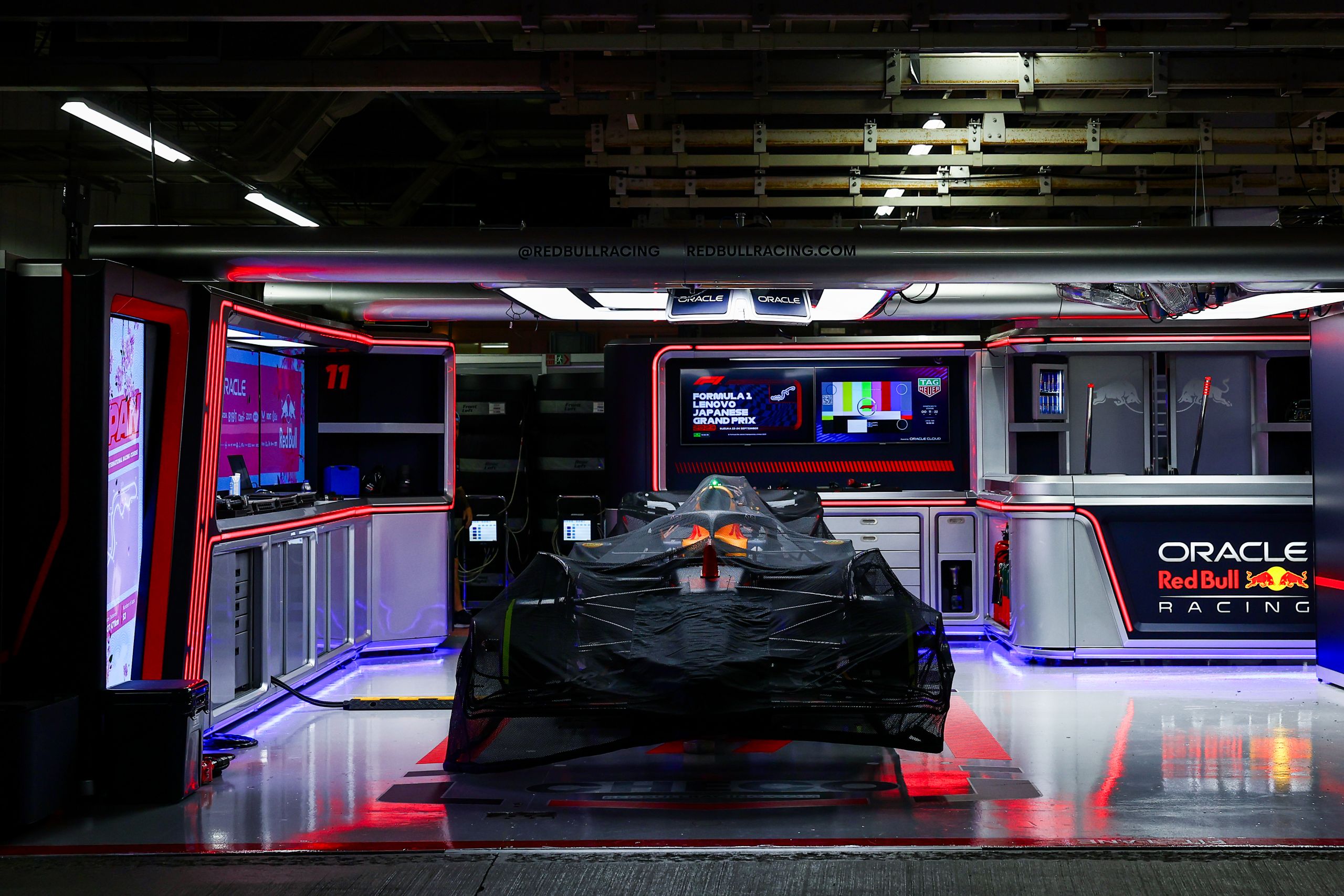 The roar of engines, the blur of speed, and the ...