Let The Tail And Tail-enders Wag: Why Are Red Bull Fine With Critics Pointing Fingers At Them?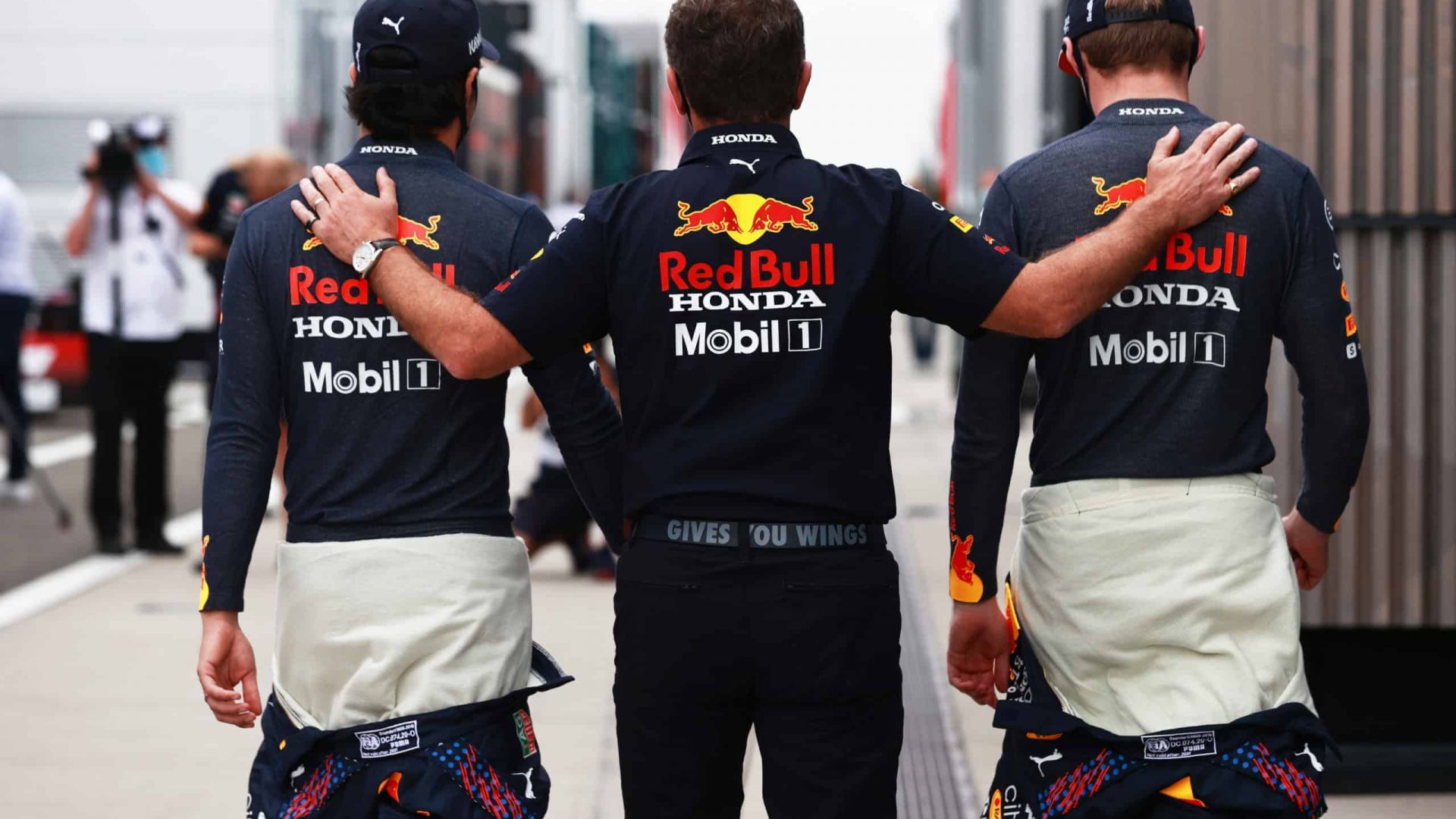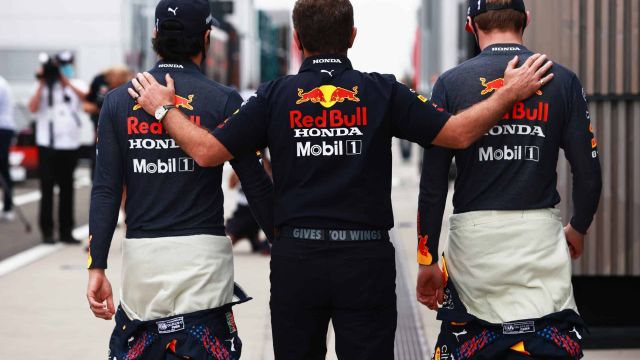 All you need to excel in Formula 1 is the right car and engine combination and an aero package that can put together fighting performances, right? Well, not really. You also need an able driver willing to push and push hard weekend after weekend, session after session- isn't it? And with Max Verstappen and RB 13, Red Bull have found a partnership forged with timeless and workaholic effort in 2021, a year in which for the first time since 2013, there seems to be a match made in heaven.
Even as the last few races haven't particularly gone in their direction, Red Bull last winning a Formula 1 Grand Prix back in the beginning of July, the team are confident of bouncing back. The next round of races following the 2021 Austrian Grand Prix, which brought about the sixth race win for the Milton Keyenes-outfit would bring woeful returns.
Since the mega Max win at Spielberg, the team have suffered a combination of Lewis Hamilton, an impressive Mercedes comeback of sorts and an opening lap fiasco at Hungaroring for little fault of their own, a move unfortunately made-not deliberately engineered- by Valtteri Bottas at round 11.
But the moment that truly scarred Red Bull a great deal, delivering a heart-stopper of a moment to the pretender to the 2021 throne was one that came inside the opening lap at Copse corner at Silverstone, home to the British GP.
Lucky that he walked away not really scathed by a high-octane collision with Lewis Hamilton, but with Max Verstappen in the hospital and Horner and Marko holding their heads in despair, this was the sight that was to change the proceedings for a team, that until such time had not put one foot wrong in the 2021 Formula 1 World Championship.
But you win some, you lose some. Story of all sports, not just Formula 1
It's what Red Bull did in the aftermath of the British GP, surely and understandably, a bitter experience for them that may have seen them lose some fans.
At the end of the day, the sport is about conduct, and sportsmanlike behaviour. That there was vitriol and unjustly so surrounding Lewis Hamilton, the winner at Silverstone, made things duller. Given his mistake at taking Max out of the contest, it wasn't that Hamilton was let go scot-free, the 2020 champion reprimanded by a 10-second time penalty.
The anti Hamilton-rhetoric, that soared rapidly on social media to the extent that Mercedes, post FIA's denial of Red Bull's plea in seeking greater reprimands for Lewis, had to put out a statement is where things got out of hand.
Christian Horner, all this while, has received both- criticism for the antics of his team, which has been accused of deliberately denigrating Lewis' reputation in the sport and support that something really bad happened to him and his driver at England, which is also true.
Yet, to many it may come as a surprise that Red Bull aren't all that bothered that, at present, their critics seem to outweigh the fans.
Red Bull aren't all that bothered?
So why's that?
In an exclusive exchange with a motorsport publication, Horner, believing that his team have been under a sustained attack from their arch-rivals happened to share the following:
"They've put an awful lot of energy into that, more than you would expect," said Horner when speaking about the intense lobbying from Mercedes.
"It's been a clear strategy. But I think it just shows that they see us as a threat. And I think that you're doing something right when people start pointing fingers," he'd further suggest.
Though it's the battlefield, one would think, where Red Bull's greatest focus remains, not on the verbatim and the social media exchanges off the grid.
And time's running out and pointing to the next round where odds and evens can be settled on the tarmac, not in bitter verbal volleys: round 12 of the current season, the 2021 Belgian GP, nestled in the most serene albeit daunting track on the calendar: Spa-Franchorchamps!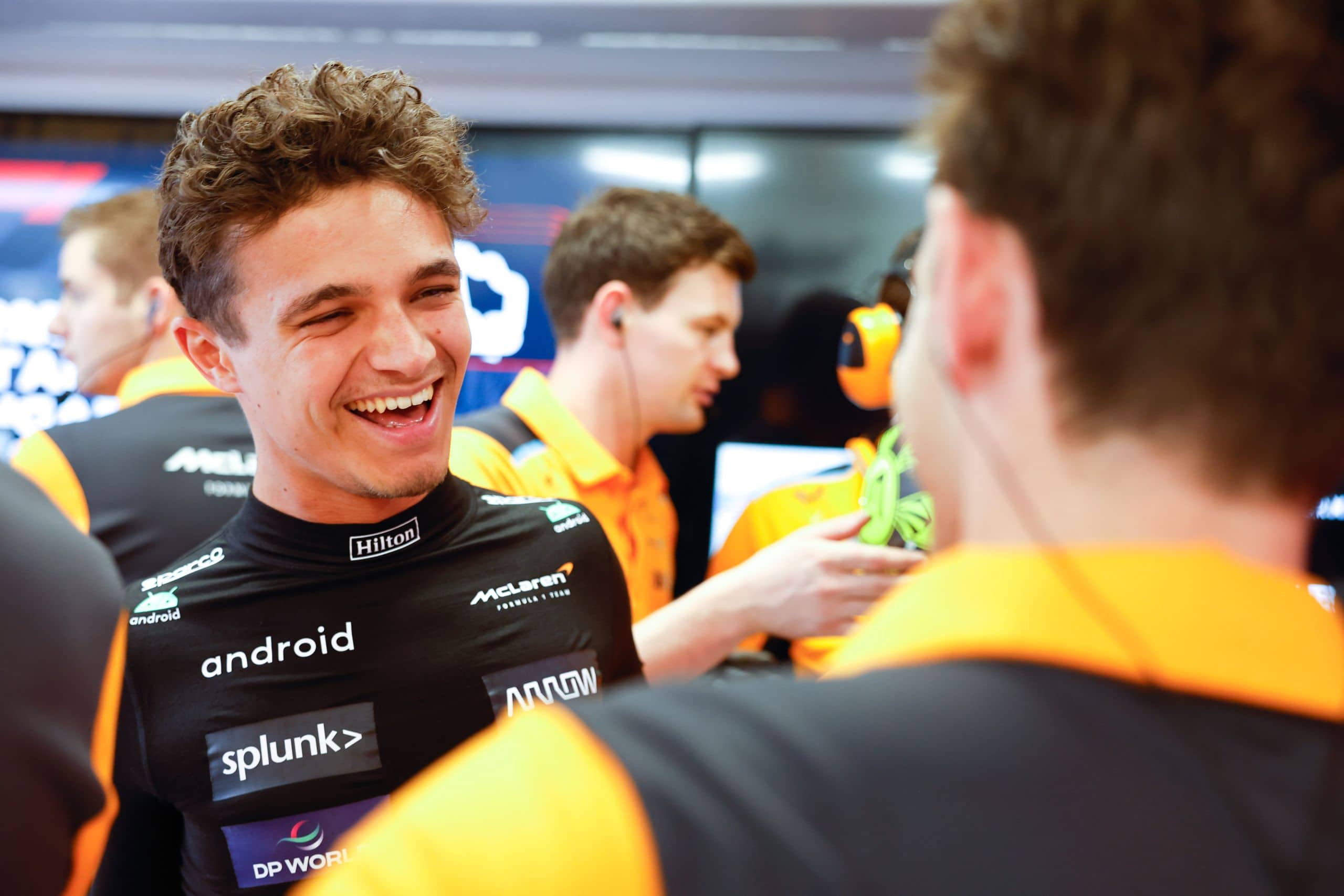 In the most recent times, Zak Brown, the top boss ...