Lewis Hamilton sits on the top step of Formula 1 like a mighty emperor presiding over a throne to oversee a glorious empire. The only difference, truth be told, between Hamilton – a racer and an emperor- the king to a throne is that Lewis Hamilton is pretty much a warlord and doesn't merely sit on the seat that sparkles with glory; he fights every race weekend winning one Grand Prix after another, post which he holds out his tight fist to signal "Still I Rise."
Lewis Hamilton's sensational rise
In establishing a reign of dominance that actually began from the 2014 Formula 1 season, post which the Great Briton would go on to also take the title in 2015, 2017, 2018, 2019 as well as 2020, Lewis Hamilton has made winning a habit.
There have been times where one simply has had to see how a qualifying session panned out to predict what might the eventual result be and no punter anywhere in the world has been able to deny the man who's usually gone on to stand on the top-most step of the podium.
It's only now that in 2021, that Lewis Hamilton, after Vettel in his Ferrari years failed to curtail the storm, has found a new title rival, one who truly embodies the same grit, if not the appreciable spirit or graceful attitude (conduct even) that the Stevenage-born driver brings to the fore.
When Hamilton wins, he's ecstatic, but not overjoyed to a point to paint his wins on the opponents' face, as one may have come to note.
But what if there was no Lewis Hamilton out there on the F1 grid for Max Verstappen to challenge for the win? What if Formula 1 was denied the greatest achiever in the modern conception of the sport, one who today has perhaps just as many fans as does the legendary Ayrton Senna, Hamilton's own hero?
We are actually so little and feeble in the absence of those who make a case for us- aren't we?
The popular saying in everyday life is that behind every successful man is a woman. Though in Formula 1, it could read slightly different.
It may not be wrong to say, behind the success of a mega driver, there stands another man.
In Lewis Hamilton's case, that man was Ron Dennis, a man without whom one simply cannot imagine the administration and business workings of a sport that has a lot of money involved, in addition to baffling human talent and unparalleled excellence and astonishing reflexes.
Lewis Hamilton's father, today and always, shall have that special place in the mind and heart of a gifted achiever for it was Anthony Hamilton who worked multiple jobs, amid adversity, to put his son into the kart that would be the first kickstart of his racing career.
But the next iconic person would be Ron Dennis, formerly with McLaren. A man who also gave Kimi Raikkonen the very nickname we today identify the Finn with: The Iceman!
That said, what's the real story behind how and when did Lewis Hamilton actually meet Sir Ron Dennis? And how did the two mingle together and establish a path on which Hamilton's talent would be established?
Here's how Lewis Hamilton met Ron Dennis
In his own words, Hamilton answered the big question as part of a Q&A: "So, my dad made this leather-bound booklet and he printed out all these pages in it, and then there was a space for the autograph, phone number and address of each individual.
"I remember when I was going around and saying: 'please can you put your phone number down?' And I got phone numbers from, like, everyone at the place basically.
"But what happened at the time was I was coming home and watching Formula 1, watching Ayrton Senna's video, 'racing is in my blood', and I watched it every day and my mind was set: I want to drive a McLaren. It's my favourite-looking car and it's got my favourite driver in it.
"Then when I won the [British Karting] Championship, I got this opportunity to go to this award ceremony, and I'd never been to anything like it before.
"We had to borrow a suit from the kid who won it the previous year because we couldn't afford a suit, and then when we got there, my dad was telling me who was who – because I'm a 10-year-old, I have no idea who was who.
So, my dad goes: "That's Ron Dennis over there, he's the boss of McLaren that makes those cars that you love," Lewis added.
Now comes the point when Lewis finally walked over – without a care in the world, possessing absolute confidence telling Ron the following:
"I knew immediately at that point, that's who Ayrton drives for and that's who I want to drive for. So, literally, before my dad had finished explaining to me about Ron Dennis, I went over to him straight away. I tapped him on the side, and I said: 'Hi, I'm Lewis Hamilton, and I've just won the British Karting Championship, and one day I want to be Formula 1 World Champion in your car. I don't know what possessed me to say those things, where I had the confidence at the time to be able to say those things, but I guess naturally kids have lots of confidence or don't have any fear."
That being told, Lewis Hamilton was asked to phone Ron Dennis in another nine years and the rest, as they say, is history!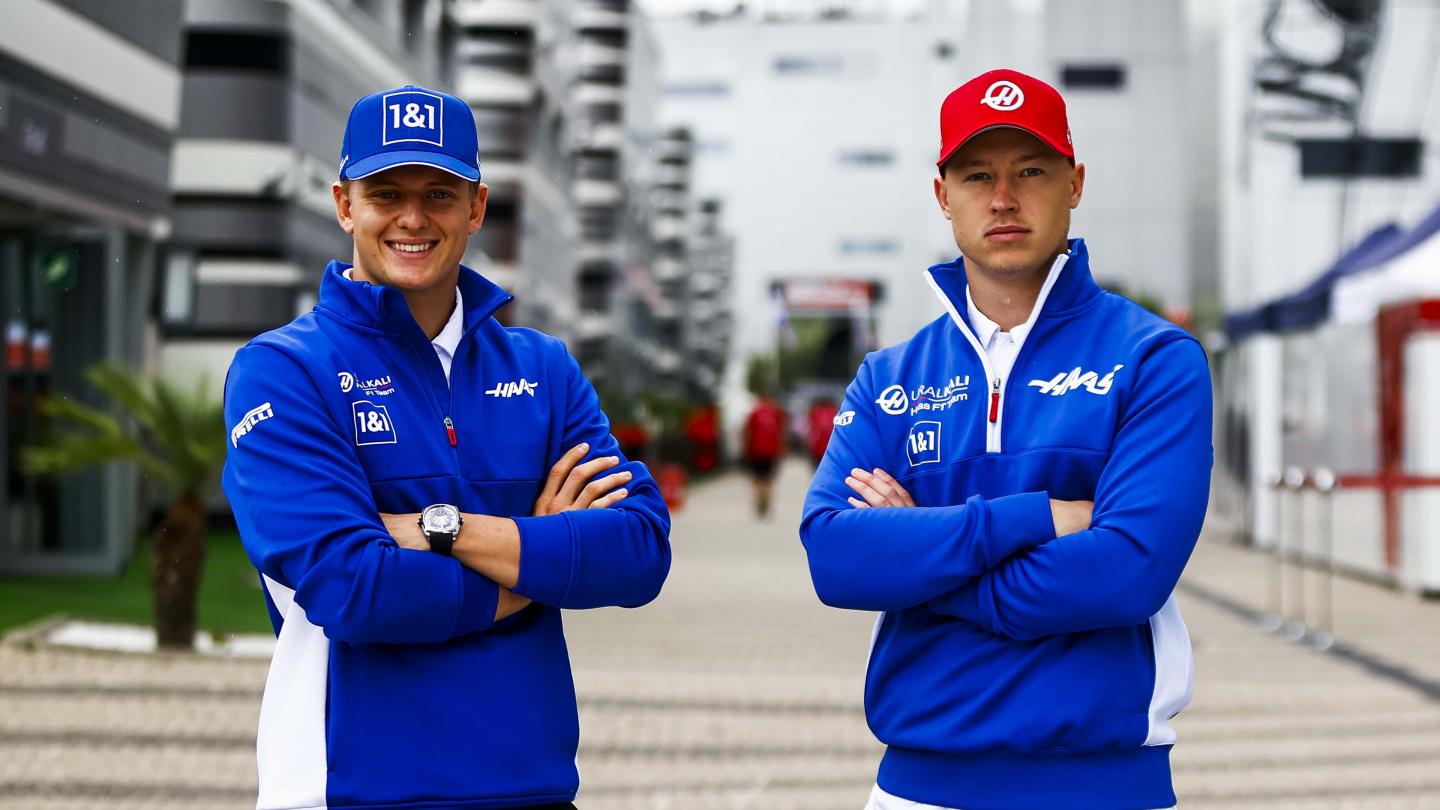 Uralkali Haas F1 Team will enter the 2022 FIA Formula ...