Twelve years back in time, exactly on April 5, 2009, a young Indian driver was competing in an international race in the revered BMW International Pacific in Malaysia. He was up against the likes of Rio Haryanto, Dustin Sofyan, and Gary Thompson. Away from the homely comfort of racing tracks in his country, most of which are down south in a nation obsessed with cricket (considering its devoted practitioners as demigods), this youngter, caring little for shenanigans, was all focus at Sepang. Though soon, with typical Sepang weather ensuring it would rain mad for the next hour and a half, the Atlantic Racing team driver would fight off slippery conditions and fend off a competitive grid in conditions that were barely drivable. Ask nine in ten people what they'd remember about Sepang in 2009 and they'd say the Malaysian F1 Grand Prix, a race that's birthed one of the funniest albeit iconic Kimi Raikkonen images, the 'Iceman,' snacking on an ice-cream.
A Young Aditya Patel comes of age!
Though, for Aditya Patel, it was an occasion where he'd push himself brilliantly to finish ninth, before finishing sixth in the very next event. It wasn't his maiden outing for the Formula BMW Pacific Championship though; a year back, he had already notched up a third upon his debut indicating he was here for the long run.
Twelve years hence, that very avid youngster is anything but a promising upcoming driver anymore; he's become a synonym for speed and in a country that bemoans the loss of Formula 1, he's offered bright hope by the virtue of the introduction of a racing league that promises to see high-octane racing return to a land where the likes of Alonso, Vettel, Hamilton, Rosberg and Schumacher once brought fanfare in the past.
As the co-founder of X1 Racing, widely known as the world's first and thus far, only city-based, franchise-driven racing league, Aditya Patel alongside Armaan Ebrahm, has created the go-to league for any racing driver in India, a format that has already seen mercurial talents, think Pippa Mann, Michelle Gatting, Arjun Maini, Rahel Frey, and Gaurav Gill engage in a slugfest of speed.
It's one thing, truth be told, to compete in a recognised league and go places with it, but something quite extraordinary, to be a driving force behind a racing league that unleashes some of the most noted and fastest disciples of speed to engage in war, lap after lap, hour after hour with the world of motor-racing watching the proceedings on the tenterhooks.
Though, that's not all that Aditya Patel has accomplished in a racing career that saw the Chennai's finest export to the realm of racing touch serene heights. There's a lot more to the kid who first took to karts, aged just 4 and who, by 11, was already a known name across various Go-karting events across India.
For someone who hadn't yet hit his mid-teens when he won the JK Junior Karting championship in Goa, circa 2001, Aditya Patel has come a long way, hitting famous high fives in a checkered journey with burning ambition and tantalising speed akin to a driver hitting the apex hard and getting the maximum out of a corner!
In 2012 itself, he'd be signed up by Audi India, the same year where he'd contest at the 24 hours of Nurburgring (in an Audi TT). Two years later, he had already made it to Team Novadriver, competing in the revered GT Open Series; it was an year where he won a famous duel at Jerez, and stood on the podium on as many as five separate occasions, standing 6th overall in the GT 3 category.
Not just the fastest Indian in Chennai.
Not only the fastest Indian in all of Tamil Nadu alone; rather the fastest Indian across every length and breath of a country where over-speeding and devotion to speed both exist parallelly, Aditya Patel holds a unique distinction.
Taking to the Kari Motor speedway in an Audi RS Q8, Aditya Patel blitzed to create a smashing lap time of 1:13:691, and later, zipping around the Delhi-bound Buddh International Circuit at a blazing 2:16:767.
Present on a record-shattering day were officials from the celebrated FMSCI (Federation of Motor Sports Clubs of India) and the India Book of Records to register a new record.
Unfazed by what he'd achieved and absolutely 'normal,' at having pushed the V10-powered sports car to its very limit, bearing the speedy consequence of which any co-passenger would've had his heart in the mouth, Aditya simply exclaimed, "I thought it was a cool concept. It was fun to drive it that fast!"
And wait, there's yet more to Aditya Patel than you'd know and time's come to reinforce a character on the race track that's as understated as watching calm sunsets amid quaint wineyards.
In the 2011 Indian Grand Prix, the man to clock the fastest speed in India's only F1 venue happened to be Jamie Algasuari (then with Toro Rosso), who, a decade back in the day, registered a fantastic 323.2 kmph.
Enter Aditya Patel, and exit the Spaniard's record
Although sporting a wide-eyed smile minutes before he'd take to the Audi R8 V10 plus- yes, that was his serious face- Aditya Patel sat inside a yellow speed-gun admitting to being a bit 'nervous,' when for real he'd have been bursting with boundless enthusiasm to tame a fast-paced German car and create carnage.
Running the car in 'comfort' suspension mode since the roads at the 7-km stretch in Hyderabad, that was then not yet opened to public was uneven in places.
Minutes later though, the man dressed in a simple, unassuming white T and denims would jump out of the Audi having attained the top-speed record held by an Indian, going at 332kmph!
Attaining massive speed can be life's greatest adrenaline-pumping experience to many, though in his own unflustered way, Aditya Patel- constant speed wrecker-in-chief, record-maker, holder of an innocent smile- simply admitted, "I just wanted to see where I could go once I put my foot down!"
In an age siding with histrionics, where every wannabe hipster, especially those with sufficient financial backing wants to go quick, perhaps rarely knowing even the basics of racing, let alone the nuances or simply the fact that there exist other racing forms outside of Formula 1, Aditya Patel, is an achiever.
And importantly, a humble one at that. Think Keanu Reeves meets Rahul Dravid on a Grand Prix track!
Yet, not someone who'll show off the fact that he's an important figure in the most important body overseeing the development and expansion of motor-sports in India- the Federation of Motorsports Clubs in India, aka the FMSCI.
For a young man whose best years are ahead of him, it gives me and several fans of racing to note that a cerebral mind is part of a team overseeing the development of a sport that maybe expensive to forge a career in, but not far away anymore from those who have the zing in the wheels to press hard on a race track.
For all this and more, I tip my hat to Aditya Patel, someone with whom you can discuss the workings of a race car, whilst being that simpleton whose simplest pleasure of life is to go fast on a race track, quite like his idol, Ayrton Senna.
Happy birthday, Aditya! You've done India proud!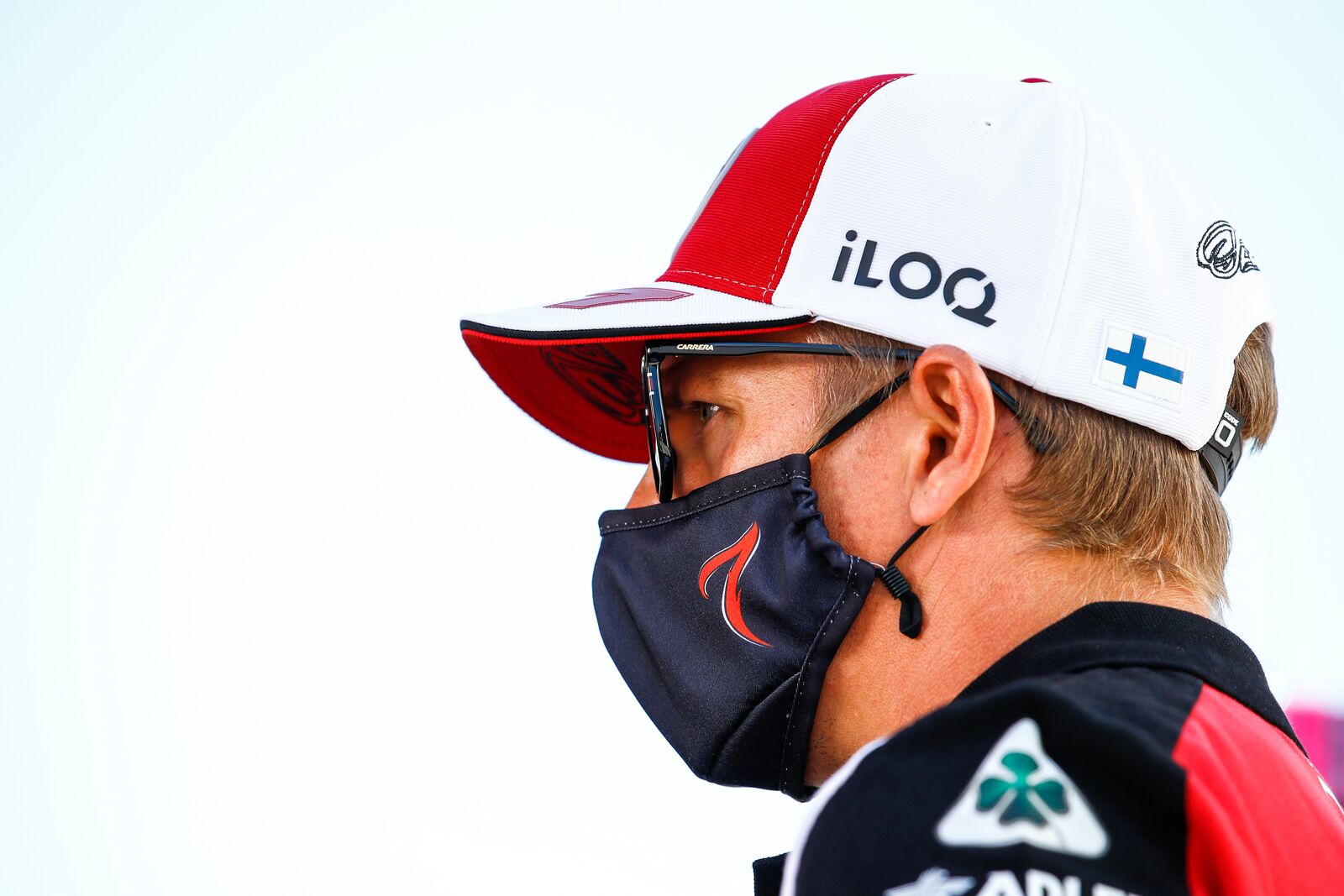 "Kimi, why do you think the move to Sauber would ...