A sport where performance can be measured to a thousandth of a second does not really make it all that difficult to understand how it also functions like life and its ever-changing vagaries.
The only thing that remains constant in Formula 1 is constant changes in fortunes. If you are immobile and non-immune to change, you are simply whisked away to the dirty side of the sea.
And if you happen to note closely, then you'd find that Formula 1 does work like an emotional equilibrium of sorts. Here's a simple example. From the start of 2017 until the end of 2019, each time Sebastian Vettel committed an error, perhaps going an extra bit or trying too hard to counter Lewis Hamilton, it not only landed the German and his team in a dubious situation, but added insult to injury by enabling Lewis Hamilton to feel he was right on top of things. Think the start at Monza, 2018. Think the dubious driving at the US Grand Prix…
Is Lewis Hamilton feeling the pressure?
This was when Lewis Hamilton was himself, already performing at an exceptional level of consistency.
Quite like tennis where you can force an error on the part of your opponent, your sheer consistency can render quite a hefty blow to your opponent in the highest annals of Grand Prix racing as well.
So when a driver, who has against his name no fewer than ninety-nine (99) race wins and well over 150 podiums ran over the kerbs in the Austrian GP, self-inducing damage to the floor of his Mercedes, one noted that either Lewis Hamilton was a bit too desperate in his bid to get the measure of Max Verstappen– in trying to bring down the gap to the race-leader- or a lack of recent performance in Grands Prix that had already been done and dusted made him appear under a bit of a cloud.
The end result did nothing to change Max Verstappen's fortunes; who was anyways easily over eight seconds in the lead of the race. But if for anything, it only fetched poor fortunes for an already pressured side- Mercedes.
We know for a fact that Lewis Hamilton is anything but an Average Joe; his remarkable penchant for consistency and mega race wins have, quite simply, raised the bar of the competition.
It is he who's become the benchmark for every other guy to reach or beat in the top annals of motorsport. His remarkable runs with the Silver Arrows have produced a golden reign that's lasted for every single season in this turbo-hybrid era where apart from 2016, it's been an out an out Lewis Hamilton show.
How has this change in proceedings come about?
The others, until such time, merely existing as banal passengers having little to do with standing on the top step of the podium.
But Formula 1 is no one's best friend; it's a soulmate to anyone who can exhibit consistency at a remarkable level. And right now, the tables have turned so much that not even a team like Ferrari has delivered a level of performance that Red Bull has shown, much to the chagrin of the triumvirate of Toto Wolff, Lewis Hamilton, and their countless fans around the world.
Some might put it all down to the unprecedented level of speeds achieved by the Red Bull 2021 challenger, many even going as far as lamenting that the Honda-powered car is deriving an unfair advantage of 15 km/ph on the straights. Others would call it a role reversal of sorts with Lewis Hamilton, once the hunter becoming the hunted.
Though truth could also be that where Red Bull currently find themselves at, with Verstappen enjoying a 32-point lead over Lewis Hamilton, has stemmed from a place of sheer determination and the need to succeed having missed out for all these seasons.
Notice the fact that Red Bull was merely playing catch-up in the cat-and-mouse run chase between Ferrari and Mercedes in the 2017, 2018, and 2019 Formula 1 seasons. It was only last year where Verstappen's stunning wins, aided by massive car upgrades and his single-minded determination to outdo the man all desire to beat, culminated into famous wins. Think the 70th Anniversary Grand Prix. Do not forget the season-ending Abu Dhabi GP triumph, which many were simply content to label a 'dull race' before the lights even went out!
So how things have transformed and perhaps for the better, especially from a Red Bull narrative is that when Verstappen realized in 2020 that Hamilton wasn't all that untouchable and that he too, akin to a great mortal, was beatable, he could push more in the season that'd follow.
And what we are currently seeing is exactly that sort of situation. Helped on occasions by Lewis himself making unforeseen errors, such as managing to skid straight under braking upon the re-start at the Baku race and then, collecting floor damage at Austria, Verstappen's resolve has only grown stronger and stronger.
With no wins in the last five races, another win and that too, in Lewis Hamilton's own lair at Silverstone, may run the risk of denting the Great Briton's confidence. And even as one may concede that this is still a long season and is anything but over, going winless- should that happen- for six consecutive races will sting Hamilton worse than falling head on over a porcupine.
That being told, here is what the seven-time world champion, still the best driver on the grid, if not necessarily the one driving the fastest car (anymore) contended in Spielberg's aftermath:
"We have a little bit [of upgrades] coming but it's not going to close the gap enough, so we've got to do some more work," he said. "We are praying for a different scenario in the next race but you look at their car and it is just on rails. We're giving it absolutely everything, these past two weeks I've been to the factory, each race, trying to extract as much as I can from the car."
He'd further add, "We never resign any battle, it's the last thing we do. All these years I have tried to keep our feet on the ground and not be carried away with performance. Now I need to do the opposite."
Though make no mistake, Mercedes will also have the added motivation of contending in their home race to win at Silverstone. Plus, to Lewis Hamilton's aid, there will be tens of hundreds who'll roar in his favour, supporting Sir Lewis Hamilton, the local hero. Tough to say who might start as the favourite to clinch with a win at Her Majesty's land. But where the numbers and recent run of form stand- it's advantage Max Verstappen!
(note- this article only expresses the views of the author and does not necessarily convey the belief of the publication)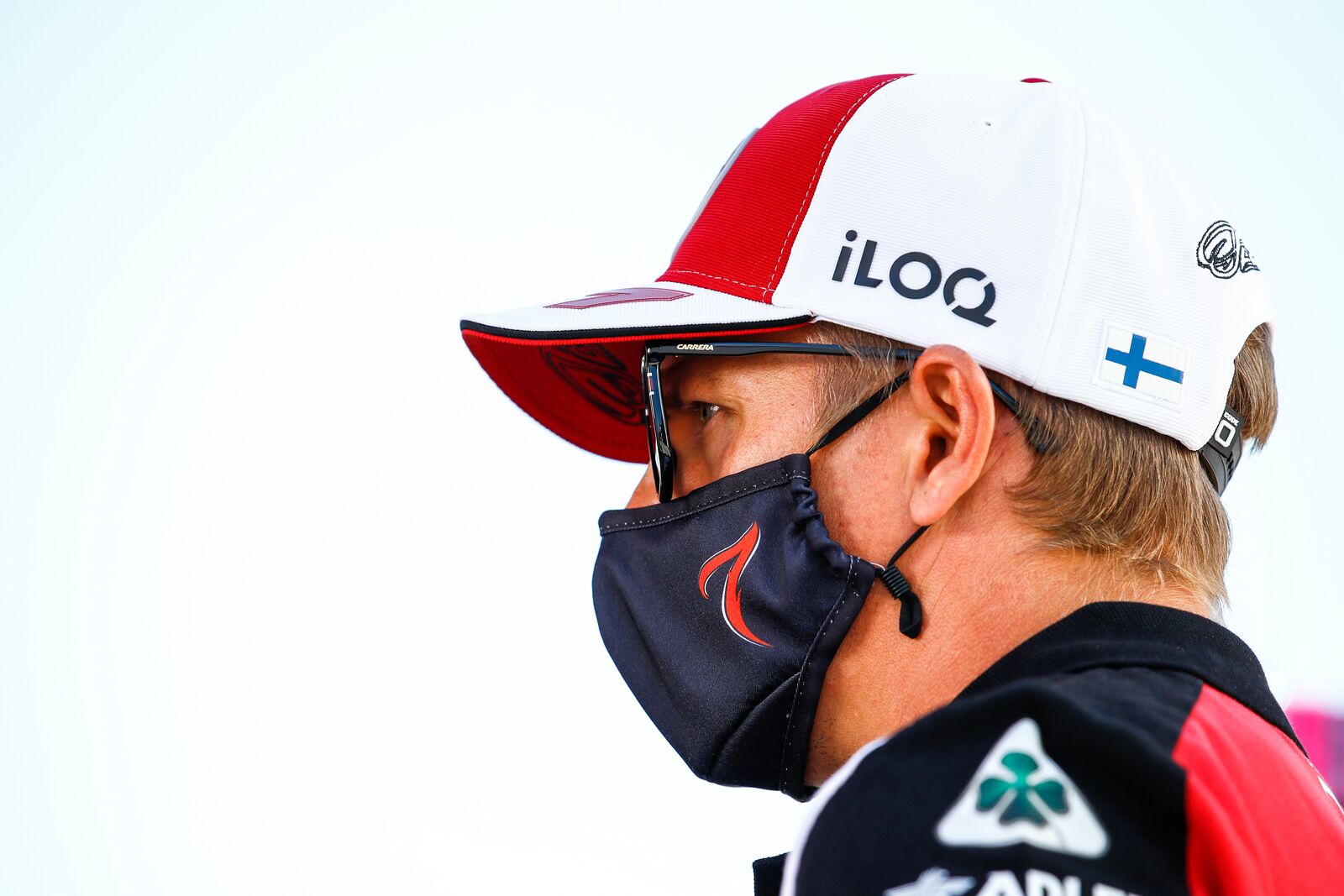 "Kimi, why do you think the move to Sauber would ...