What we love most about Formula 1 is the slugfest of speed it eventually becomes, transforming all twenty men of the grid into eternal battlers competing in ten cars in one heck of a fight to the checkered flag. What makes it all interesting is that all men actually fight – since the drive till the end is a fight, after all – with a different armoury. Each has the pluses and minus of its own.
It's this that makes F1 a one of a kind challenge, instead of only being tied to great speed. That's where things like strategy and quick thinking matter. And must.
And so must the rules. They must be so that they provide assistance to teams or drivers whilst exercising restraint within the purview of what's admissible and what isn't.
The sport, on its part, has over the years done a remarkable job in ensuring that whilst teams (and hence, drivers) can take advantage of a certain situation, they must also be levied a certain tax so to speak, to ensure that theirs isn't a free run. For instance, you are allowed to use a new engine or have your engine replaced but you must serve the grid drop penalty as necessitated by the FIA rules.
All's fine there.
But what about the weird rule that comes into play during a race in a red flag session? How apt or just is that rule? Can it be tweaked around and be possibly made fairer and what F1 truly aspires to be instead of offering a one-upmanship: a level playing field!
First, here's what the rule under the red flag race is:
All drivers are free to change their tires depending upon what strategy they'd quite like to work or function with. This, in turn, is decided based upon the nature of the track and what conditions one is eventually battling.
We saw the said red flag tyre change rule come into play in what was an excruciating, thrilling, ultimately strange maiden F1 Grand Prix of Saudi Arabia a few hours back.
Max Verstappen, who didn't respond to the undercut Mercedes had attempted, with Lewis pitting first, stayed out and took the control of the race. By lap 12, the tables had been turned and the man who had begun the race from third on the grid was, whilst aware his compounds were twelve laps old, out in the front.
Lewis was the pursuer and Max P1. Then came the massive red flag session as a result of a skirmish due to Mick Schumacher's big spin into the barriers at turn 23. The red flag was the first at the Jeddah street circuit.
This meant that Lewis Hamilton and his Mercedes team, who had only just boxed for a different set of compounds had no choice but to see an odd sight, all thanks to F1's strange tyre change rule.
Max Verstappen had now changed into a new set of compounds, as allowed under F1's red flag rule. For Max as well as the rest of the drivers, this was, effectively speaking, a free pit stop.
Now for a second imagine that the race would never have been stopped and Hamilton had to pursue Verstappen, the Red Bull on older tyres. Would the Mercedes with their massive pace advantage would not have eventually passed Red Bull? Wouldn't Red Bull then have come under pressure with Hamilton chasing Max on rubber with fresher, better and newer grip?
Yet, what ensued was Max Verstappen having the liberty of changing his tyres to gain the advantage that the rules pertaining to tyres under a red flag session dictate. This, effectively meant, drubbing the Mercedes strategy that had been implemented to aid Lewis' chances.
In the wake of a non red flag, Max would've had to box eventually which would have meant that he'd have had to work doubly hard to catch Lewis Hamilton.
Make no mistake. This isn't a tirade against one of the finest drivers on the grid and holds true for all in such a situation.
What F1 and its FIA members need to take cognisance of is the fact that such rules can only dampen the spirit of competition and not embolden it, especially in the wake of a title fight. What F1's class of the field of 2021 is fighting for, if one may put it like that, is a world championship at the end of the day.
It's not a free doughnut or wheat bowl pasta at one's favourite neighbourhood restaurant!
A title is to be claimed and two men are intensely embroiled in the contest. Therefore, having one team bet on a strategy with the other having the leeway of changing rubber under the freedom the FIA rules dictate is strange and actually not in the spirit of a just competition.
Lewis knows it. So does Max. And ditto for Mr. Michael Masi. The question is, what is F1's racing director going to do about it and what can the sport collectively do about it in the end?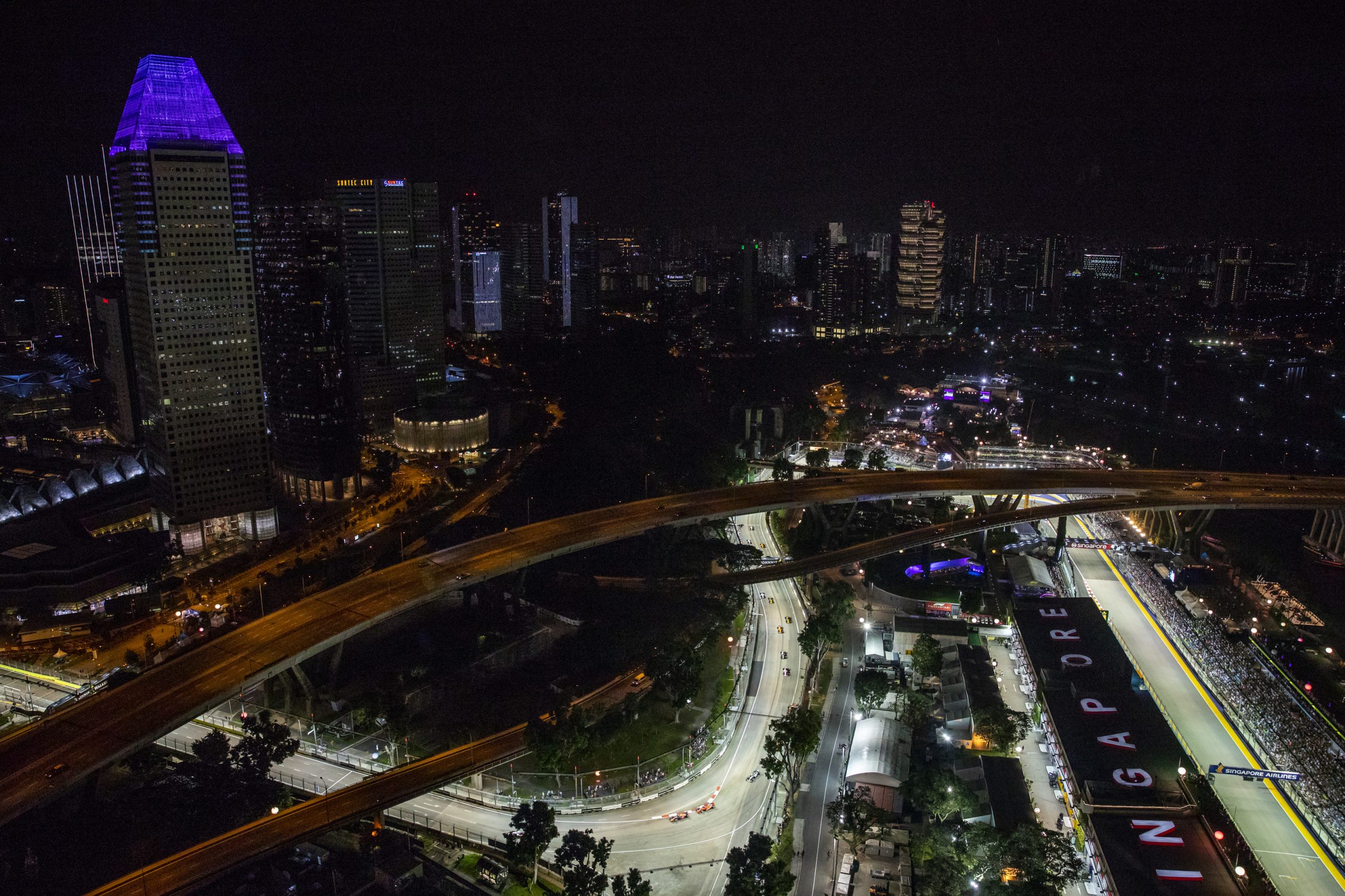 Formula 1 has today announced that the Formula 1 Singapore ...