After an edge-of-your-seat race in Saudi Arabia, Lewis Hamilton goes into the final race of the season level in the 2021 F1 Driver's Championship after keeping his head and winning the penultimate race. 
With so much on-track action, it appeared at times as if the two title protagonists would have another big crash, however, the 7-time champion was able to keep his car on the track and put Max Verstappen safely in his rear-view mirror.
'I don't know, I've been racing here a long time, but that was definitely incredibly tough. I tried to be as sensible and as tough as I could be out there, but also sensible, and with all my race experience over the years and just keeping the car on track and staying clean. It was difficult but we persevered as a team. We have had all sorts of things thrown at us, particularly in this second half of the season, so I'm just proud of everyone. And also, I am really grateful for the crowd we have had this weekend. It has been nice to be here.
'I didn't quite understand why all of a sudden he [Verstappen] hit the brakes quite heavily and then I ran into the back of him. And then he moved on, so I didn't understand exactly what was going on, but then I got a message that he was going to let us pass, so it was a bit confusing.'
Lewis Hamilton Keeps Cool Head
With his team getting emotional on the sidelines throughout the race, Hamilton was able to use his experience to keep a cool head, and keep himself in contention for the championship.
'It was an incredibly difficult race. What a great circuit we have here. It's very difficult to follow through Six, Seven, Eight, Nine. To then be close to be in the DRS area, through the next DRS areas, and then Turn 22 is pretty hectic but such a thrill to drive.
'We approached it with a cool head today, as a team, and I think the key for us was just staying calm. It was clear that others around us were willing to take it to all sorts of levels in order to overtake, so I just tried to keep it on the track and stay out of trouble, which meant avoiding incidents if I could, and I'm really, really grateful that I still had a wing at the end.
Then I just took a lot of risk at the end with the bit of damage that I had to get that extra point, as we continue to fight, no matter what we've experienced as a team, and I think probably all of us, no matter what we face, we just keep pushing, never give up, and I think that's been the mentality of our team. I think today I've seen a passion and excitement within my team that, I think, in 10 years I don't think I've seen that, which is amazing.'
Hard But Fair Racing?
Earlier in the season both championship contenders insisted they could keep the racing hard but fair. However, as the pressure increased, there have been some high-profile collisions between the two.
Thankfully, another serious incident was avoided today.
'I don't think I've changed the way that I race. I think we're seeing multiple incidents this year where even with Brazil we're supposed to do our racing on track in between the white lines and the rules haven't been clear from the stewards, that those things have been allowed, so that's continued.
'From my understanding, I know that I can't overtake someone and go off track and then keep the position but I think that's well known between all us drivers but it doesn't apply to one of us, I guess.
'I was just reminiscing about 2008 in Spa, in my first championship-winning year, when I was fighting Kimi into the last corner of the Spa chicane and he ran me wide and I went across the chicane and I had to let him back past but then I overtook him straight away and I remember Charlie Whiting telling the team that it was OK and then finishing the race – Kimi obviously didn't finish the race – but then getting a, I think it was a 10-second or whatever it was, and then finishing third.
'At this point I knew that Max had overtaken two of us by going over Turn 2 which at the beginning of the race we were told that that wasn't allowed, but I hadn't yet had the information yet that he would be backing off, so all of a sudden he started slowing down into 27 where the DRS zone is but it wasn't quite clear to me, it was a bit confusing and then all of a sudden, he slowed down at a rapid pace and that's when I had to avoid going completely up the backside of him.
'I felt grateful that I obviously didn't take us both out. For me, I need to be finishing both races and get all these points and it's obviously tough to do so in these circumstances, but yeah, I managed to keep the car in one piece.
Does Hamilton Believe Verstappen Is 'Crazy'?
As things got more and more heated out on track, at one point Hamilton came onto the team radio to say Verstappen is a 'f***ing crazy guy' however he had cooled down somewhat by the time he stepped out of the car.
'This is not the first time that I've had to avoid a collision and yeah, that's how I felt at the moment, but you know sometimes you say things in the heat of the moment and you go back and rewatch things and then you maybe feel differently but in the moment that's how it felt. But I really just tried to recompose myself and chase down and keep fighting.
'So, there are two scenarios. There's one that it wasn't clear, two I didn't get the information, and then it became apparent that he was trying to let me past, which was what he, I guess, had been asked to do but before the DRS zone. So then it would have meant he would just DRS back past me coming through the last corner, followed me and then DRS-ed me into turn one. So that was the tactic, but I think that really the worst part was the steep, heavy braking that then happened at one point, which then I had to really… that's where we collided. That was the dangerous part,' concluded Hamilton. 
Whatever happens in Abu Dhabi, one thing is certain – this has been one of the all-time classic title battles between two of the best drivers to get behind the wheel of an F1 car.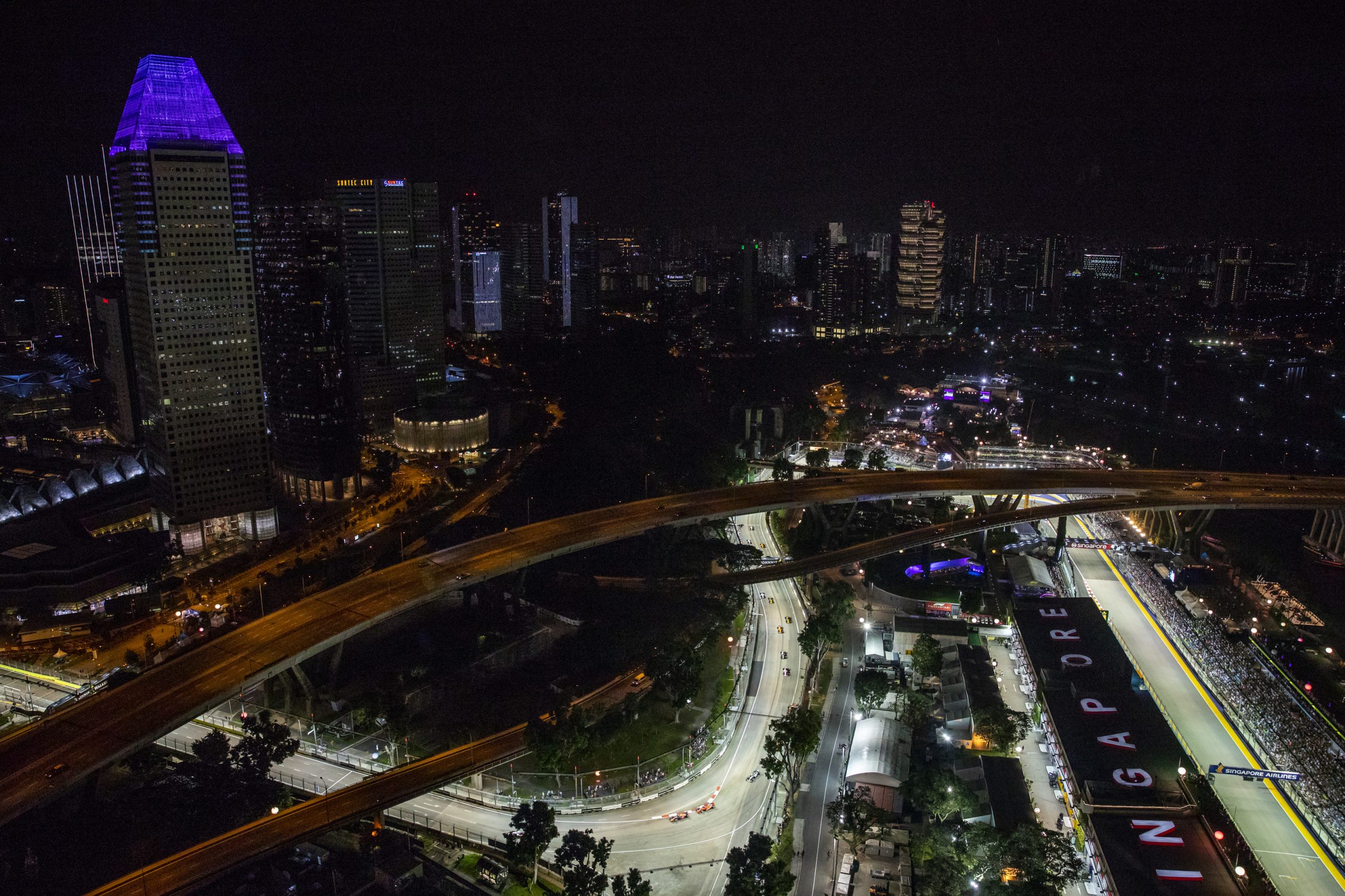 Formula 1 has today announced that the Formula 1 Singapore ...