Mercedes have locked out the front row of the 2020 Austrian Grand Prix, with Valtteri Bottas claiming the 12th pole position of his F1 career, shading teammate Lewis Hamilton by a mere 12 milliseconds. Bottas pole position time of 1:02.951 set a new Formula One lap record in Spielberg.
Listen: Formula 1 Grid Talk Podcast – Austrian Qualifying Analysis
Valtteri Bottas thrilled with pole lap
After such a long break due to Covid-19, Bottas was thrilled with his pole lap, and the work done by his team.
"This feels really good. I missed this feeling – I was shaking after qualifying. It's something really special to be able to push the car to its limits. We've been preparing for this for such a long time now and you never now where you really stand. But our team did such an amazing job, it's very impressive to see. It's still very early days, this was only the very first qualifying session of the season, but I'm so impressed by what our team has been able to achieve. A big thank you to everyone in the team, both here at the track and back home at the factories – this is a truly amazing car to drive. I'm very happy with the result today, but it's tomorrow that counts, so we need to keep our heads down and keep working hard," said Bottas.
Lewis Hamilton full of praise for Bottas
Although disappointed to miss out on pole by the narrowest of margins, Lewis Hamilton was quick to praise his teammate and team.
"Great job by Valtteri today and a great start to the season overall for the team. On my last lap in Q3, there was a big puff of dust when I came out in Turn 4 and at first, I didn't know where the car was that had gotten off the track. But then I managed to see that Valtteri was just about to come back on the track and so fortunately it didn't really affect my lap; in the end, he kept his position and so did I. This team shows year on year of what it is capable of; we continue to set new standards. I think it's because we're open-minded, we're current with the times. We're always learning from each other and we're always pushing the boundaries together. We're united as a team, there aren't really any politics within this group, and we push together. I think that's why we've come back strong again this year. Now we need to show that strength again tomorrow in the race," added Hamilton.
Toto Wolff thrilled with lock-out
Team boss Toto Wolff was thrilled with all aspects of the teams performance in qualifying, and is confident of a good showing on race day.
"I'm extremely happy with this front-row lockout for the first race of the season. The team and the car – both Power Unit and chassis – worked really well today. Now it's about bringing that result home tomorrow which will be very challenging. It may not look that difficult based on today's single lap results, but Verstappen's offset tyre strategy was clever as he will be able to go much longer on the Medium tyres in the race. We considered the offset strategy as well; but there's a risk to lose time at the start. We think a one-stop strategy can work here nonetheless, so then the harder tyre isn't necessarily an advantage. Given that Verstappen was lacking a little bit of single lap pace, going out in Q2 on the Mediums was the right thing to do. The temperatures are forecasted to be much higher tomorrow which will add to the challenge. We hope for strong reliability tomorrow and that our pace is good enough to be in front. I'm looking forward to the fight," concluded Wolff.
Max Verstappen content with third
Although not the result he was hoping for, Max Verstappen was content with qualifying in third, and is looking forward to making a fast start on Sunday.
"I think third on the grid is a good start, of course I would have liked to fight for pole position but that wasn't possible today. On a single lap around this track we have never been the strongest but there are things we can for sure improve moving into qualifying next weekend. Tomorrow is a different day and we have a different strategy starting on the medium tyres compared to everyone else around us on the soft. It's going to be warmer as well so hopefully that will also work to our advantage. That doesn't mean that Mercedes are going to be slow, but hopefully it will close the gap a little bit. First we need to have a good start as I don't want to do the same as last year and then we will do everything we can to fight for the win. It's a shame that the fans are not here at our home track as they really help to make a good atmosphere but we'll try to make it an exciting race for everyone watching on TV."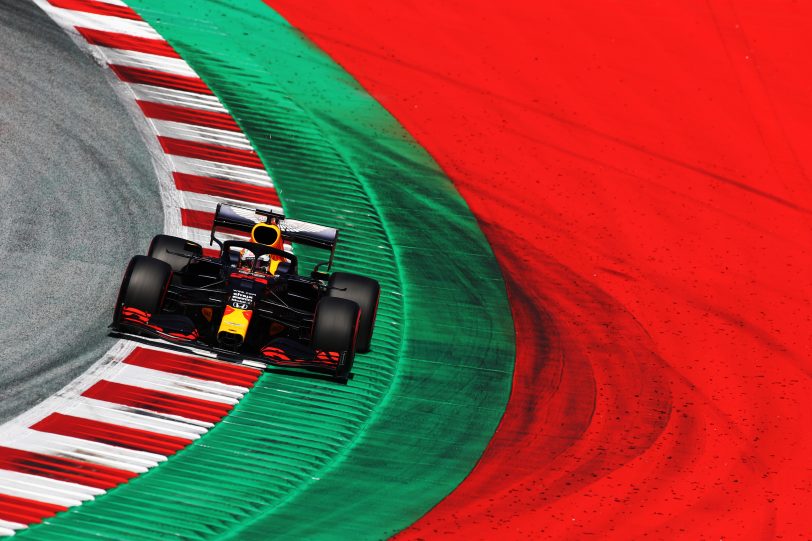 Lando Norris celebrates best-ever qualifying
Lando Norris secured his best-ever performance in qualifying, and the teams best result in six years, by qualifying in fourth position for the 2020 Austrian Grand Prix.
"I'm very happy, this was my best qualifying position ever, so it's a big achievement for myself but also for the team. It's the best team result for six years, so it's good to see the progress we've made. However, this result doesn't mean we've made it, we've got to keep working hard. That's what we've been doing this whole weekend, we keep chipping away. We've got a good starting position for tomorrow, so I'm happy with that — a good qualifying throughout. I was confident, even though it didn't always look like we were the third-best team. To put it all together come Q3, and especially on the second run, made me happy. I think it's good for us as a team but tomorrow's a different day and we'll still have to work hard during the race," he said.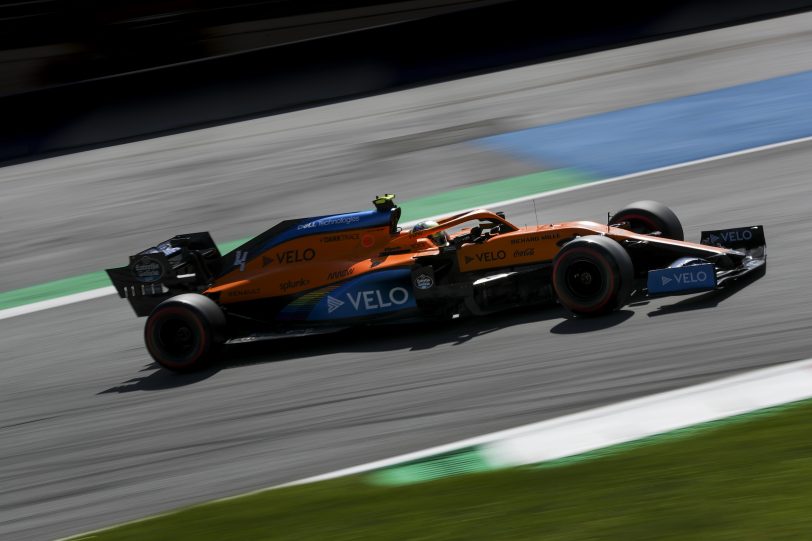 Tyres Available & Possible Race Strategies
The fastest strategy for the 71-lap Austrian Grand Prix is a one-stopper. The quickest way is to start on the P Zero red soft tyre for 24 to 28 laps, before switching to the P Zero White hard until the flag. Alternatively, start on the P Zero Yellow medium tyre for 27 to 32 laps, before finishing the race on hard. These two strategies have a more or less identical total race time, but the latter offers slightly more flexibility.
The second-quickest strategy is to start on the soft for 30 to 34 laps, then go on medium to the end.
A two-stop strategy is definitely slower, but it would go like this: two stints on the soft tyre of 16 to 18 laps each, then finish the race on either the medium or the hard compound (depending on how things were looking at that point).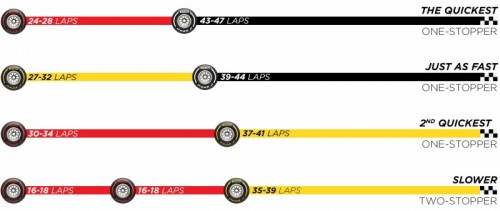 Unity. Bottas took pole (with Mercedes going fastest in all the free practice sessions as well) to claim a unique rainbow Pirelli Pole Position Award tyre: symbolising the fight against Covid-19 and promotion of inclusivity that is a key message of Formula 1.
Max Verstappen. The Red Bull driver will be the only driver in the top 10 to start on the medium tyres, having used them to set his fastest time in Q2. Last year's Austrian Grand Prix winner will start from third on the grid.
Strategy. The midfield in particular is very close (the Red Bull of Alex Albon in P5 and the Racing Point of Sergio Perez in P6 actually set identical times in Q3). With such a short lap and just one pit stop expected, the timing of that stop will be even more crucial than usual when it comes to gaining track position.
Sebastian Vettel. Starting from P11, Vettel's Ferrari will be the highest-placed car with a free choice of tyres, handing him the opportunity to do something quite different from his immediate rivals.
Mario Isola – Pirelli Head of F1 and Car Racing
"Bottas's pole position time set the all-time track record at the Red Bull Ring today, underlining that the cars have evolved while this year's P Zero tyre range stays the same as 2019. The most interesting strategic moment from qualifying was Verstappen's decision to start the race on the medium tyre, which should allow him to plan a more flexible strategy – with potentially a longer first stint than his rivals. This could be crucial to the race outcome. As expected with a short lap and tightly-matched field, we saw mostly the soft tyre used from start to finish of qualifying. Each team needed to be sure to get the most out of their cars, given how close the margins were. But in the race tomorrow, all three compounds should have an important role to play."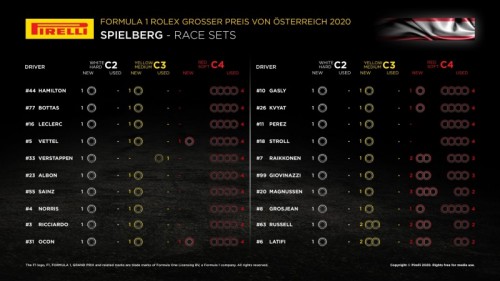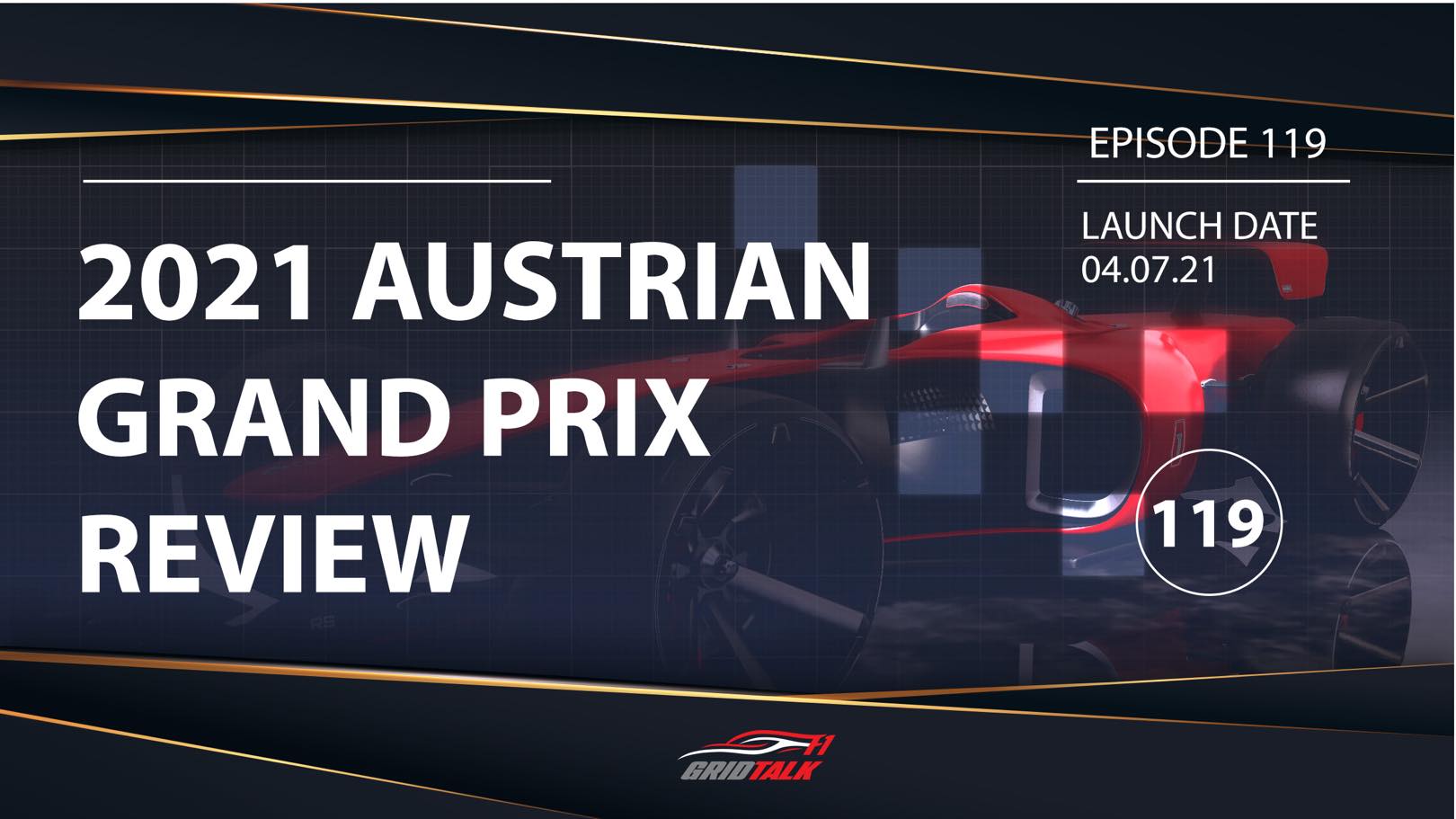 Welcome to Episode 119 of our Formula 1 podcast, Grid ...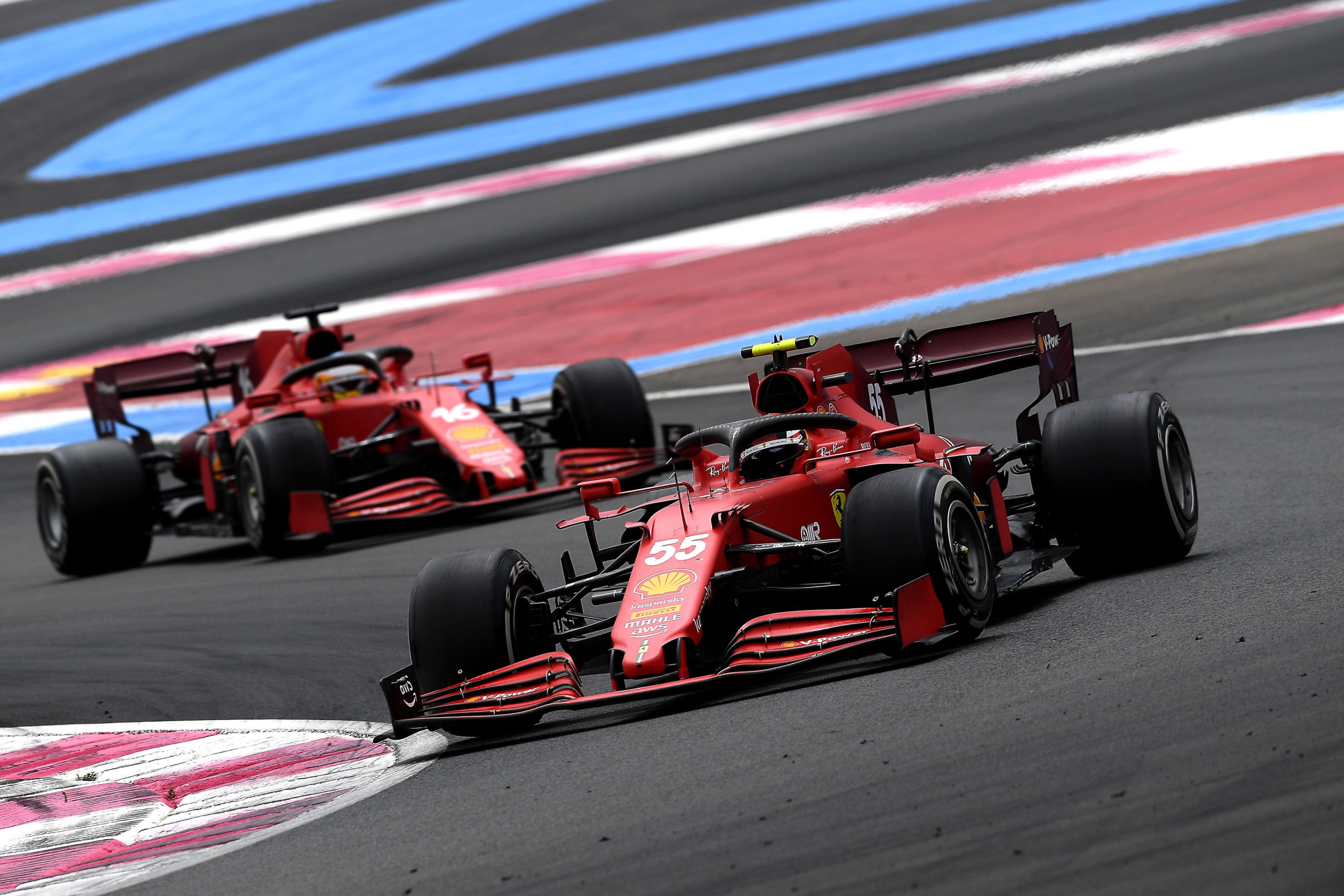 Charles Leclerc is currently sixth in the 2021 F1 Drivers ...