One thing that we didn't know about Lando Norris until recently was that he's very decent with a camera. In September he started a photography account on Instagram, lando.jpg, where he posts near-daily photos.
Aside from being great photos, though, they're also a great way for fans to see a new perspective of their driver. Lando Norris has historically been excellent at dragging F1 into modern, entertaining ways of generating fan content, most significantly with his work on Twitch during lockdown. Whilst this account and the subsequent similar account created by Ricciardo are just fun little projects for the drivers, a goldmine for exploring how content creation in Formula 1 is changing.
These photography accounts are such an innovative way for drivers to generate content for fans. They offer regular posts with a more honest, personal perspective which is exactly what fans are after. For example, fans regularly discuss wanting driver briefings to be posted to YouTube again, because these videos were both hilarious and a  resource for fans to learn more about how the sport works; Ricciardo recently posted photos which seemed to be taken at a briefing in Brazil, featuring most of the grid.
Whilst F1 has traditionally focused on organised, planned-out video, TV and interview (and this does have a place in the sport), every trend we've seen in F1 content since 2020 shows that what fans want is intimacy, spontaneity and personality – they want to see the bits of the sport that aren't always shown.
Drive to Survive is about showing the private conversation and 'cogs' that go into the magic; the infamous broadcasted team-to-race-control messages were designed to reveal a previously hidden perspective; TikTok is all about enjoying yourself and not thinking about it too much. Even the meme of Pierre Gasly liking seemingly every post on Instagram fits into this – it's about how drivers actually think and feel, and their sense of humour when they're not wearing a helmet.
There is also unquestionable value in how the drivers involved in this are Daniel and Lando. It makes sense that Lando and Daniel are involved in this, even if their participation was encouraged by McLaren – Norris is effectively synonymous with changing how F1 portrayed itself after introducing F1 to Twitch, but Ricciardo is also well-recognised for his fun, quirky methods of fulfilling media commitments. That's reflected in how the team is the most popular with fans (according to the Motorsport Network Survey 2021, where they won 29.5% of the team vote) but also their association with fans that have embraced new attitudes and trends in F1. Lando Norris was ranked the most popular driver for women and for fans under 24 by the same survey, two demographics which are growing exponentially.
Fans of Daniel and Lando in particular have been lauded as 'stans', a term that, in a negative context, implies breaking driver boundaries, and invasion of privacy. But looking for a more real, honest way to enjoy your favourite sport isn't a crime, it's just a sign that we're changing with the times. In the BBC Chequered Flag's review of the Sao Paolo GP, Jack Nicholls highlighted how fans can sometimes demand different things from drivers, relishing in the cut-throat nature of some yet also loving the lockdown Twitch streams produced by the '2019 rookies' group. It isn't about being a better or more devoted fan, and it doesn't mean younger fans who like this content don't also want traditional interviews or race rundowns or broadcasts. All it means is that we are growing and diversifying. For example, the love for Twitch streams that a lot of younger fans have might be because they're used to seeing online creators use these platforms. Similarly, platforms like Snapchat and BeReal normalise the idea of regular, intimate social media use. The creation of these accounts should dispel negative attitudes towards newer fans, as well as the way they interact with the sport, for good. Drivers like doing fun, intimate fan service like this. They choose to provide this because it's not only interesting and new for them but they also recognise the value it has for fans.
Some people will criticise the way that fans value content like this. Some will also criticise drivers for creating these interactions. They're wrong. For far too long F1 has had only rigid, unimaginative ideas about what it produces that only see the fans sitting around a racetrack, or occasionally behind a TV screen when the race is live. In the same way that Drive To Survive is, regardless of its flaws, a fascinating exploration of our thrills and spills, social media is unquestionably the best way for a global audience to interact with the sport they love.
It's no secret that F1 drivers traditionally detest doing their media duties. Norris and Ricciardo are perhaps even better studies of this than an obvious candidate like Raikkonen. When Ricciardo first signed with McLaren, the dominant discussion was about how they would interact, and how both of their fun personalities would shine through and create excellent content for McLaren. Of course, this wasn't the case – who can forget the awkward atmosphere of YouTube videos, buoyed on by tensions within the team that festered as Ricciardo struggled to get to grips with the car? McLaren's socials and PR team would have been excused for initially thinking they'd hit the jackpot with this pairing, but it was far less fruitful. Then, over the winter break after 2021, the drivers seemed to develop a better relationship, probably due to being away from the track and a barrage of cameras. Videos from the start of the 2022 season showed an inside joke about 'calling it a day' suggesting they'd started to develop some of the chemistry most expected. Now, these accounts show that they have a genuine relationship, because the content is being expected of them from broadcast teams in the same way. They are free to show who they are without pressure to be roaringly funny, coinciding with people finally dropping the label of 'internet comedian' that seemed attached to Norris in 2020 and 2021 – a label he detested. These are serious racing drivers who struggle and fight and are ruthless whilst doing so. They're also people who love to laugh and want to share their sport with fans. Those things don't have to conflict with each other.
F1 is allowed to have both.
What we need to best capitalise on driver personalities and the highlights of our sport is an attitude of imagination in fan service, embracing new products, and allowing flexibility for drivers to personalise fan experiences. We need to show what happens after races. We need to hear the rumours that never seem to escape the paddock (until they come to a head, like the Perez spin in Monaco after team orders calls in Brazil). We need fan interactions in a way that doesn't create a disingenuous personality. We need drivers to be able to talk about the causes that they care about and be able to speak out about what they don't like. As the drivers that we watched introduce these new concepts rise to the top of the grid, we need to make F1 content better for us all. It makes our sport better for drivers and fans – and that's better for F1's bottom line, too.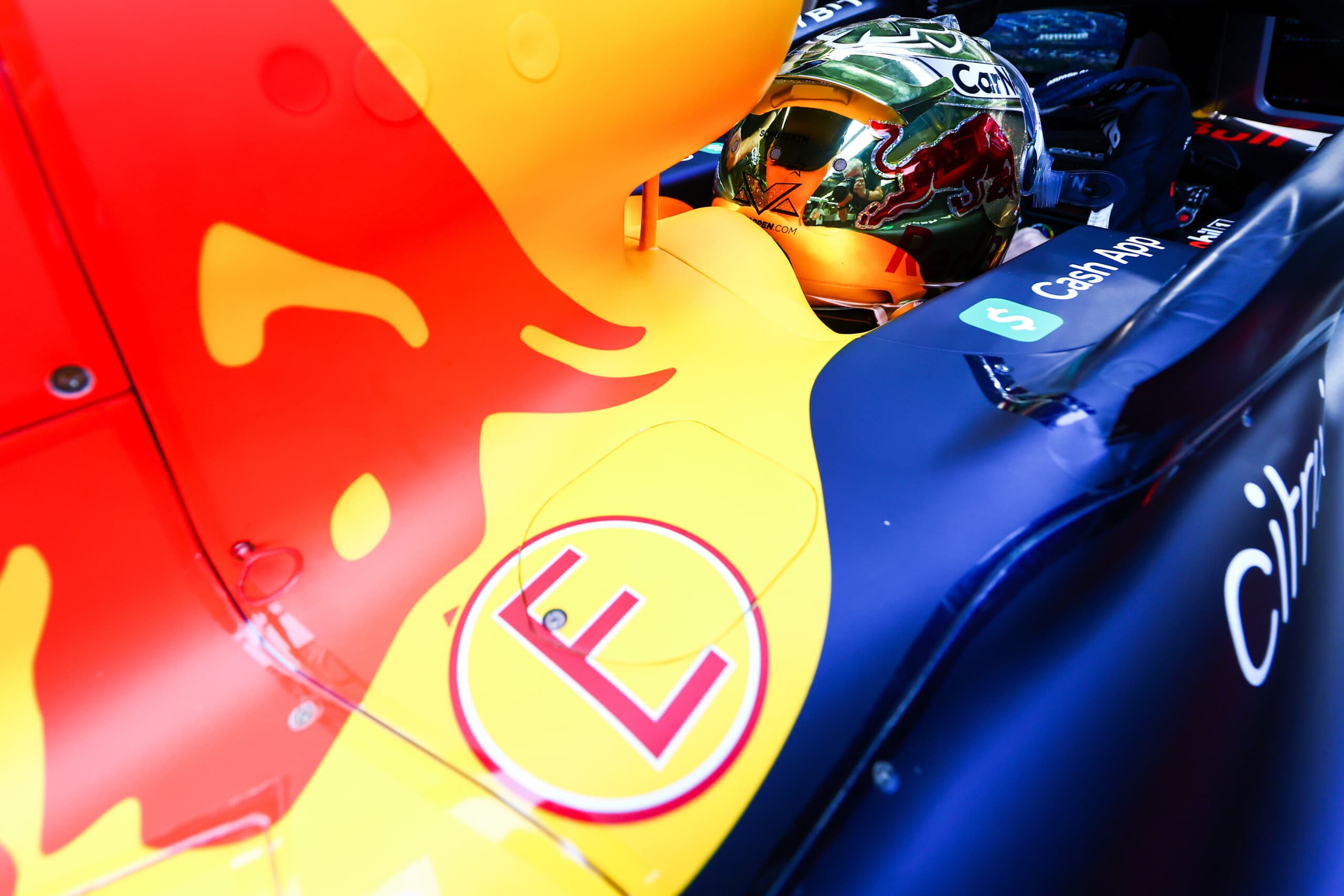 With 2022 in the record books, attention has quickly turned ...