The global pandemic has inevitably taken its toll on the global sporting world, forcing countless postponements and eventual cancellations. In 2020 FORMULA 1 followed suit and decided to cut the opening race weekend in Melbourne short after a positive test in McLaren, who withdrew from the season opener right before it was ultimately scrapped and everyone was sent back home. This left a big hole in the sport with so many questions left hanging and unanswered on when the 2020 F1 season would commence, and if pushing through with the world championship was still a viable option. For more than four months, we were constantly asking ourselves what would happen next in the F1 circus.
Luckily, George Russell, Charles Leclerc, Alex Albon, and Lando Norris gave us answers – somehow.
The Formula 1 Twitch Quartet
If real-life racing was not a possibility, a circumstance quite rare for the Twitch Quartet, then what better way to see some action than watching through our phones and computers? Especially when it's so easy to make a twitch offline screen. Virtual racing, alongside drivers streaming on Twitch, was a silver lining in such times of uncertainty.
Who would have thought that some of the fastest drivers in the world could provide us with a shining light of joy and entertainment through playing video games, sim racing, and just simply having fun by being themselves?
There is no doubt that these four already had a great relationship as they have been racing each other for the longest time in the junior leagues and even way back in their karting days. To see this more 'human' side of F1 drivers is a genuine breath of fresh air.
Drivers are often viewed as private individuals whose true personas cannot be seen off the track. This narrative towards Formula 1 has drastically changed through the years as the younger breed of drivers began taking their places in the pinnacle of motorsport.
F1 is about racing and entertainment anyways, which is why during the time when racing is not feasible, the drivers found a way to bring racing in some other form without compromising the entertainment value that the sport has given through decades and counting.
Norris has been on the streaming game way before his entry to F1. From playing F1 virtual races to joining forces with other gamers from the online community, the McLaren driver has truly brought out a persona that the F1 world continues to embrace.
Tapping his best friends in the paddock on the virtual shoulder, it didn't take that long for Russell, Albon, and eventually, Leclerc, to come onto the online world with their genuine and most real selves. Even the likes of Max Verstappen, Sergio Perez, Pierre Gasly, Antonio Giovinazzi, and Nicholas Latifi, alongside high-profile celebrities, athletes, and other drivers from the other championships joined in on the virtual gaming experience to reach out to their fans during the lockdown period.
The stories, the laughs, and their in-game dramas are brilliant for the avid fans who continue to put their all-out support by streaming and subscribing to their channels on Twitch.
Who would have ever thought that we would all be fortunate enough to see a Ferrari driver in a banana costume, a Red Bull driver screaming at the top of his lungs, a Williams driver today winning virtual Grands Prix, and a McLaren driver shaving his head in front of thousands of virtual people and facing off against two wasps?
As the 2020 F1 season finally got underway in Austria, it was no surprise that these drivers would stream less as they shifted their focus back to their main jobs on the track. Occasionally, we were still able to catch some streams of Norris (during his and Carlos's podium finishes and during off-weekends), Russell (from his hotel room in Austria), and Leclerc (with Norris after Barcelona). As we wait for the 2021F1 season to start it may not be that long before we see them all in the virtual world again, or maybe now in a golf course (as a seemingly popular trend among drivers begins to rise).
Lo and behold, we did not expect such entertainment through the toughest times with four F1 drivers playing virtual games (and even teaming up for charity at one point!) and constantly engaging with their fans all over the world. Come to think of it, they didn't have to stream and do all that.
They could've played all those games together in their own private and personal times but they decided to give us a glimpse of their lives and themselves and even connected with us through the process.
As a closing note, I, for one, truly believe that this has to be said. They may have personally chosen to open a part of their personal lives to us, but we should not go over-the-top and eventually invade their privacies by asking uncomfortable questions and favours, exposing their private social media accounts, and all other kinds of creepy behaviour.
At the end of the day, they may be prominent figures in the sporting world, but they are all still human with families and lives that should be kept private.
If they were kind enough to share all they did throughout the lockdown period, then the best way we could show our appreciation is by respecting them as drivers and as persons, too.
John Garcia is an Admin at F1 Insider
Copyright ©2021 John Garcia
[Note: The opinions expressed on this website are those of the author's and do not necessarily reflect the opinions of the editors and/or publishers.]
Want to save this information for later?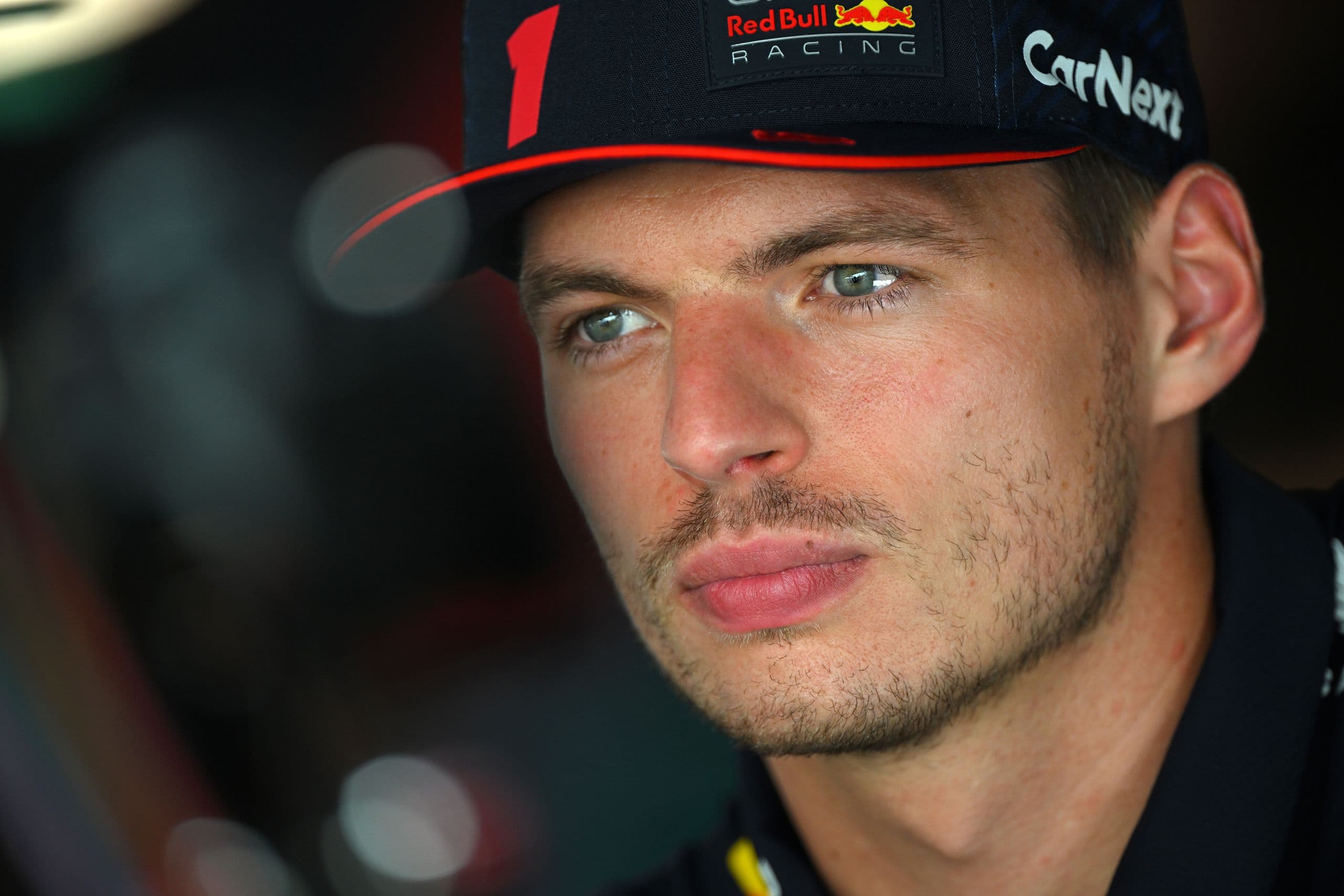 Why Max Verstappen deserves some respect, at the very least, ...