Max Verstappen has cruised to victory in the Japanese Grand Prix, and after a late 5-second penalty for Charles Leclerc, has been crowned 2022 World Champion.
Max Verstappen
"This is crazy! To win here in Japan is really special, I feel really proud that we could do it here. When I crossed the line, I didn't know that I was World Champion, there was a lot of confusion but I thought it was quite funny. The first Championship was very emotional and this time it feels very different, it feels even more beautiful because of the season we've had. The teamwork has been unreal, we kept on pushing, kept on believing and kept on improving the car. As a Team we've made very few mistakes, you can't be perfect but for most of the races we were close to it. Working together with Honda has been incredible and of course a lot of my thanks goes out to the Team here at track, back at the factory and everyone that's been contributing with the Red Bull Powertrains division. Everyone has been working flat out and has a huge amount of motivation. Checo has been an incredible teammate and now the full focus is on the Constructors Championship. Let's see what we can do in Austin."
Sergio Perez
"I am very proud of what Max has done this season; he has stepped up as a driver. I was fighting with him in the beginning but then halfway through the year he moved into another gear, the way he drove in some races was unbelievable. It is a massive day for the Team, to do this in Japan in front on Honda and with a one-two is incredible. Hopefully soon we are able to secure the Constructors Championship for our Team, that will be massive. I am massively looking forward to the rest of the year. It was a great battle with Charles today, it was nice that we got to race because at one point we though we wouldn't get to. It was a fantastic fight and we were pushing him hard towards the end, it was so difficult to overtake without DRS but I kept the pressure on, he made the mistake and he got the penalty to give me P2."
Christian Horner
"What a race! Coming to the end, we were not sure we would be awarded full points, but to finish like that is beyond all of our wildest dreams. Max was truly dominant, he has been all season, but he was driving on a different planet today, finishing nearly 27 seconds in front of everyone else is an unreal effort which encapsulates his season perfectly. That is our 14th victory which is a record for the team and exemplifies how he and the team have raised it to the next level at every race. We are incredibly proud of and grateful for all the hard work put in by him and the team, both here and in Milton Keynes and all our partners for helping to make it happen. To achieve this Championship is truly special and to do it here in Japan with Honda makes it even more special. Checo has also had an incredible run, his season has been equally impressive. He is 2nd in the Championship and we are all working hard to keep him there. Equally, we are working to bring home the Constructor Championship after eight long years. So the season isn't over by a long shot, there is still a lot of racing still to do and we are looking forward to getting back to it in Austin."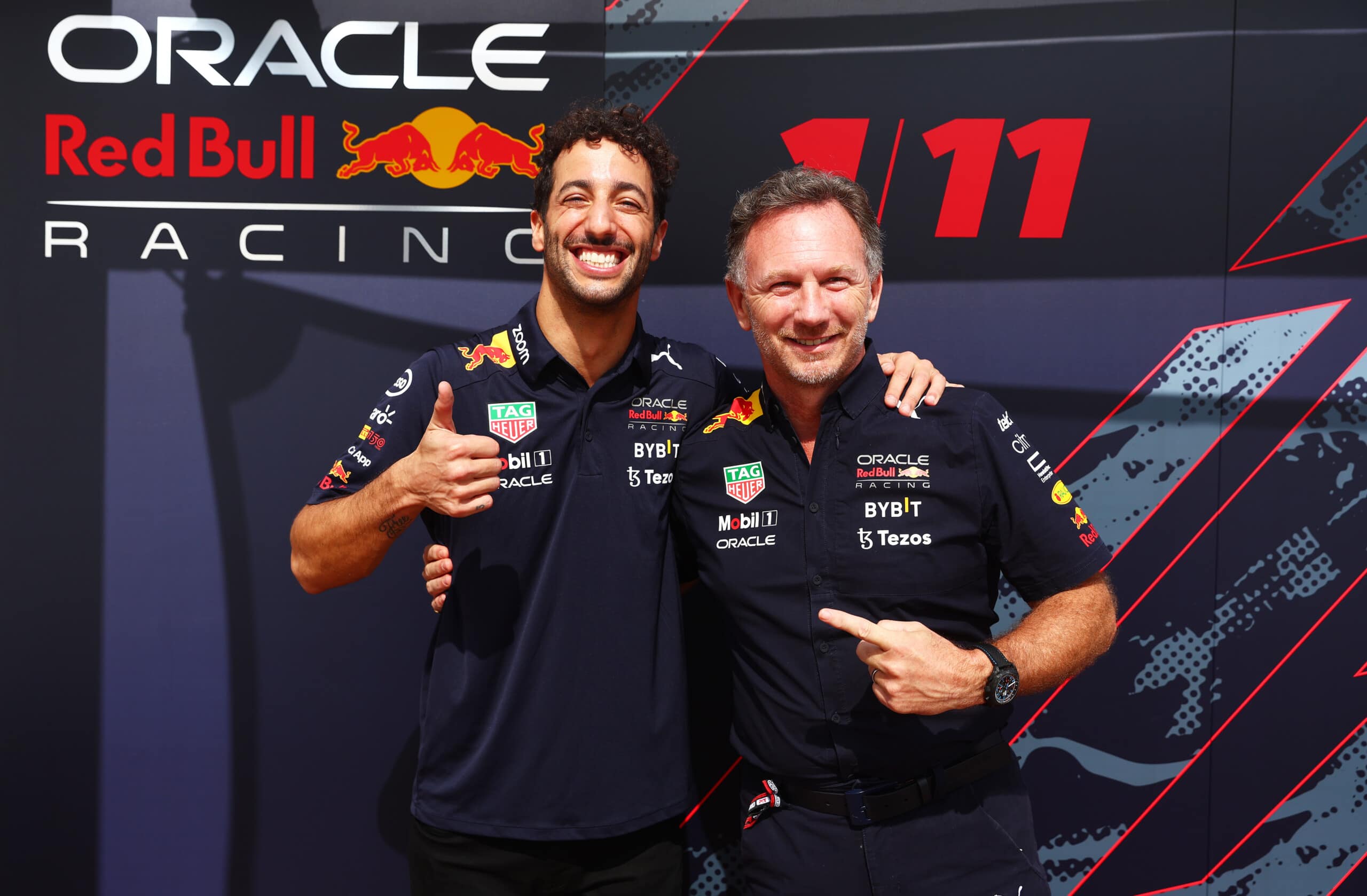 Oracle Red Bull Racing today confirms Daniel Ricciardo will return ...