Does Max Verstappen have to be Lewis Hamilton? What a random statement, right? The way it seems, Mark Webber is popular as Aussie Grit. It's a sobriquet he earned, never asked for. When the famous driver from Queanbeyan was an active FORMULA 1 driver, there was one thing that did set him apart from the rest, not to mention, that ability to focus on the race and just race alone.
He'd talk less and perform more on the grid. But, hey wait! Did that make Mark Webber a world champion?
Hardly.
Despite competing in the highest annals of Motor Racing for over a decade driving for no fewer than six consecutive seasons with Red Bull, the former FORMULA 1 driver didn't exactly come agonisingly close- or did he- to a world title.
Well, unless one's determined to count his 242 points (with Red Bull) in 2011 to that seaon's world champion Vettel's 256 (also with Red Bull) an incredibly close margin- but would you?
Yet, Webber- nine wins, make no mistake- has made a headline recently, one that seems to offer a glimpse at what becomes of former FORMULA 1 drivers when they are either too idle or not in the tune with reality.
Has Mark Webber caused me harm. Heck, no! He surely has better things to do in life such as exchanging pleasantries with the Australian Men's cricket team's coach Justin Langer about Martial Arts.
Both Aussies, it's common knowledge, are gifted in the same incredible art where Jean Claude Van Damme has made some very retired movies (with all due respect to the great Muscles from Brussels).
But Mr. Webber when you say that a Max Verstappen and I quote you here, "Is he (Verstappen) already Lewis on Sunday? No, he is not," what do you even mean?
This precisely leads me to a question whose time has come, if only after 250 words:
Does Max Verstappen have to be Lewis Hamilton?
If so, what's Lewis Hamilton doing then? Imagine what good grief might two Lewis Hamilton's cause the very grid where tackling one is hard enough? In 2020 alone, Hamilton won ten races.
Surely, you didn't mean Max to become Lewis, but obviously, right? On the contrary, you were actually alluding to the lack of consistency shown by Max Verstappen- the youngest pole-sitter aged 17 years, 166 days- when compared to Lewis Hamilton.
Fair enough.
But ever wondered about that thing called race-craft, sir? Does that not carry the DNA of one's psyche or that thing called mental make-up?
Truth be told, the moment I'd say "we are all different and hence our different levels of performances," you'd either go off to sleep or slap me. Wait actually, you'd reserve that for 'Ubermensch' Seb (Malaysia, 2013).
Such a cliche!
But it doesn't require one Einstein-esque grey matter to note that no FORMULA 1 driver is the same. On race day, things happen. It's a combination of various factors- but obviously- one of which is the way a driver competes, rather to put it succinctly, "attacks!"
Your suggestion that Max Verstappen is not on the same level as Lewis Hamilton, a seven time world champion, a driver twelve years his senior isn't bigoted but is incredibly lame.
For starters, Lewis Hamilton has no match.
The only one who came close to Lewis Hamilton is the driver whom record Stevenage's great son recently drew level with. In Germany, they consider him Das Beste or the best, everywhere else, he's still considered the King!
Purely on race entries, Hamilton's beaten more drivers than Max Verstappen has probably competed online with. And trust me, I have no idea whether Lando's done more E racing or Charles.
Truth still is, the comparison that you ended up making- albeit only when asked- reads:
Lewis Hamilton: 266 race entries, 95 wins, 98 poles, 165 podiums, Seven World Titles
Max Verstappen: 119 entries, 10 wins, 42 podiums, 0 world titles.
The above includes nothing on these driver's personalities, that important arsenal that ultimately plays a key role in winning and losing races.
Should you wish this Motorsport fan recount it for you, this remember is someone who's been as many times inside an F1 car as you've won world titles, I'd love to draw your attention to:
Hamilton– focused, aggressive but doesn't lose his sh*t, mighty consistent, ability to mentally seize up the opponent (we've seen Rosberg, we are seeing how hard it is for Valtteri), aware of the advantages of the car and what his own experience brings.
Verstappen– resilient, rabid, super aggressive, consistent in quali (by your admission), aware of his talent and the fact that the machinery he's been aligned with isn't the same level as Mercedes.
That said, fair to remember when Lewis Hamilton entered the sport, Max Verstappen was ten.
Today, thirteen years since Lewis first unfurled 'Hammertime' by winning the 2007 Canadian Grand Prix, he's found a competitor, who is, at least, trying to muster up a fight. Did Verstappen not win the final race of the year from pole, in the process of which he led every single lap?
And make no mistake Mr. Webber, this is what a certain Charles Leclerc was doing too in 2019: competing and pushing Lewis.
Fact is, if you got to beat Lewis Hamilton in his own game- and heck, he's nearly owned FORMULA 1 by demonstrating mesmeric consistency- you'll need not just the car but the experience and not to mention, the mind-set.
And that's the key differentiator for me.
We are all hardwired differently which is why we respond to challenges differently.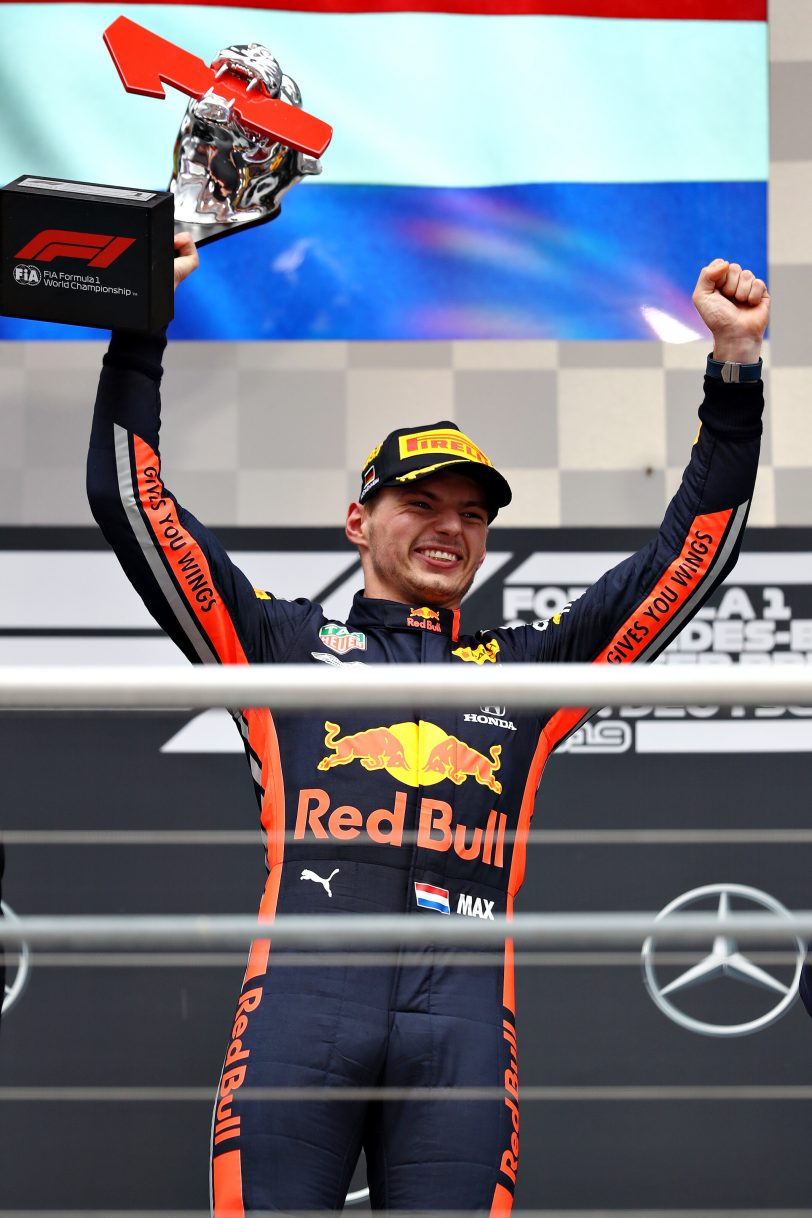 Hamilton is spurred by the innate desire to improve and get better each time he gets inside that car. It's not that he's not faced heat or been found wanting. But see how he reacts even when the odds go against his favour.
The 70th Anniversary Grand Prix- won by Verstappen eventually- saw Hamilton winning on three wheels. Did you see that?
That's all it takes- not losing your composure and finding that positivity somehow. And speaking of not losing one's cool, there's also a certain Kimi Matias Raikkonen who kept his whilst many beside him were losing theirs at the Abu Dhabi GP 2012. You were in that race right sir?
Now Max Verstappen, on the other hand, responds differently to situations. In a seemingly Senna-esque fashion: be bold, brave and go for the chance if it's there- Max takes his chance.
Call it age, call it irrational exuberance, but Max won't relent. Just like he didn't at the Turkish GP knowing well that pushing extra hard on getting past Bottas would compromise his tyres and see the outcome?
As a matter of fact, did Charles- vastly respected already- not push a bit too aggressively at Monza 2019? Who are the black and white flags waved for back when a young man beat Hamilton in his own game?
Max Verstappen or Charles Leclerc?
So my problem with drivers like you sir and no you haven't borrowed a dime from me, in fact, I keenly await my salary for the month is this:
Why is Max Verstappen being compared to Hamilton when there's little need?
Surely Albon's priceless podiums in 2020 were brilliant news for a team that put its faith in a driver who isn't considered all too great at the moment. But, who kept Red Bull in the fight?
Incidentally, who beat Valtteri Bottas driving a Red Bull when the Finn, usually hired to win, as they say (not that Raikkonen would care) was in a Mercedes?
We know how this has panned out in the past too whenever the subject of being in the same league as Lewis has arrived.
Nico- Brittany to some, world champion to many others- was the last guy to defeat the incredible Briton. But which other FORMULA 1 loose wheel nut has managed to keep his sanity in check ever since Nico packed his bags and left?
If Max is not on the same level as Hamilton- then so is every other driver who has the capability and perhaps competent machinery, if not the greatest package designed ever to overcome a Mercedes.
This year alone, there were more cars that nearly matched the RB 16- Racing Point's RP 20 (second-hand Mercedes, shall we?), the MCL 35, and the RS 20 (or shall one say, the cause of Cyril Abiteboul's possible upcoming tattoo)- than there are wins in your entire career.
That you don't get it probably explains why you are making strange headlines nowadays unlike the fine stint with the FIA World Endurance Championship.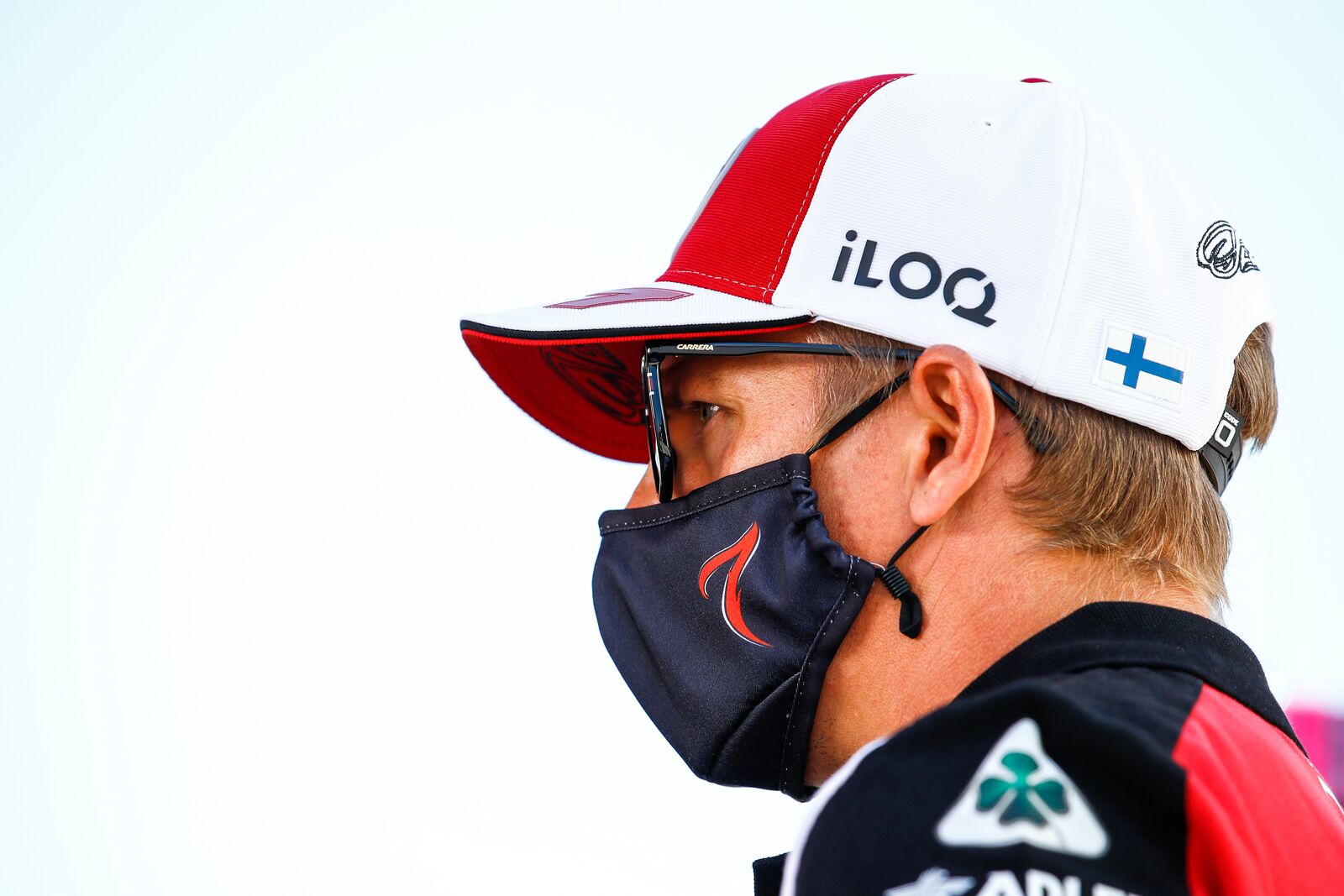 "Kimi, why do you think the move to Sauber would ...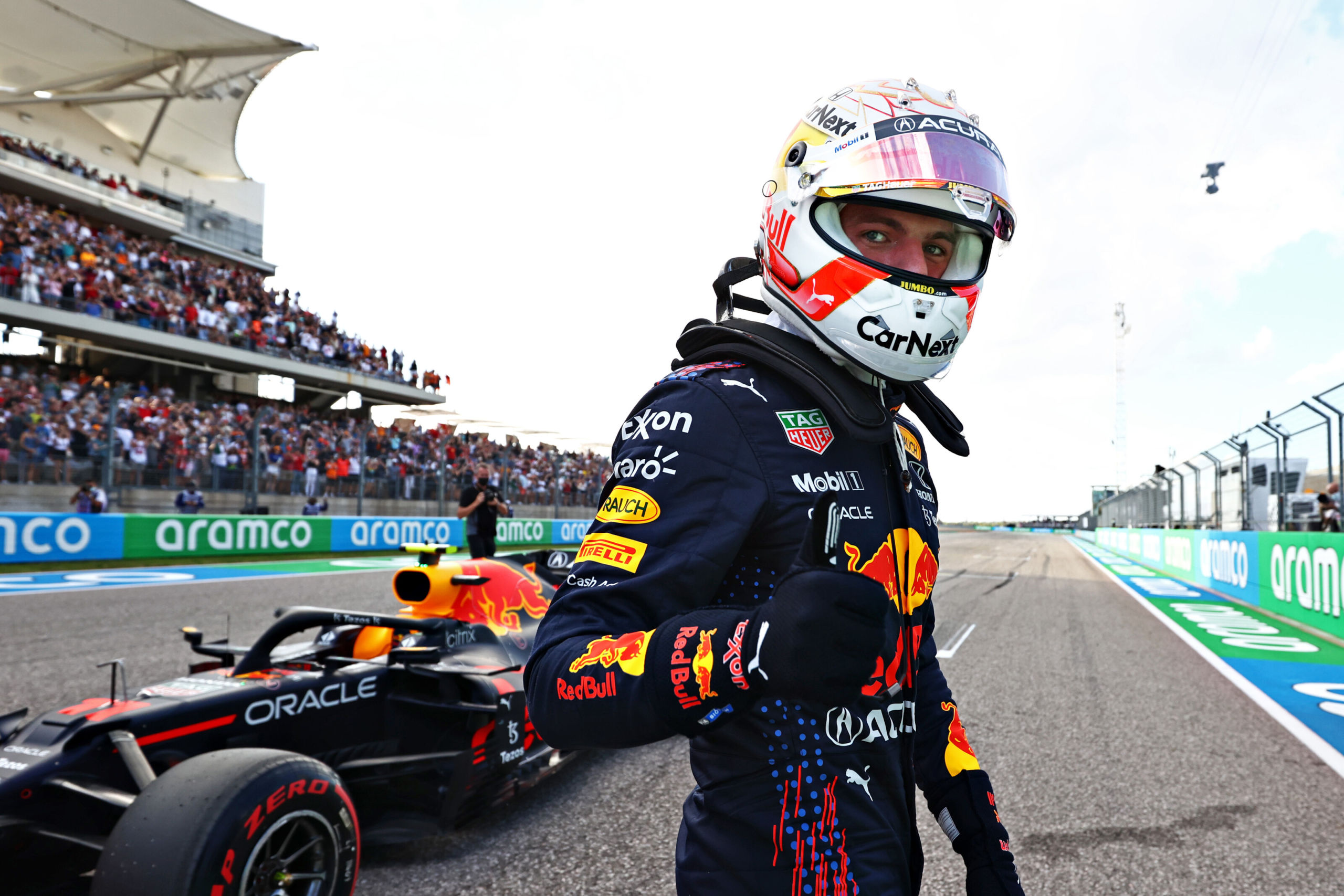 In the dying moments, Max Verstappen snatched pole position for ...