Until recently, Lewis Hamilton ruled the Formula One roost for what seemed like forever. He won his first F1 Driver's Championship back in 2008, becoming the youngest World Champion when winning the final race in Brazil.
He has since amassed another six individual Formula One titles, including four in succession between 2017 and 2020. His 2020 World Championship drew him level with the legendary Michael Schumacher on a record seven driver's titles. In 2021, Hamilton became the first F1 driver to pass 100 career pole positions and 100 career race wins.
Halfway through the Hamilton era, an 18-year-old Dutchman started setting records of his own. In 2016, Max Verstappen became the first Dutch Formula One race winner and youngest-ever winner on debut for Red Bull Racing.
The previous year, aged 17 years and 166 days, Verstappen became the youngest F1 driver in history when debuting in Australia. Last season, on racing to his second World Championship, Verstappen won 15 races – more than any other driver in a single campaign.
Verstappen's records keep coming. He earned his eighth consecutive victory at the Belgian Grand Prix at the end of July. Right now, the 25-year-old Dutchman is one win away from equaling Sebastian Vettel's 2013 record of nine straight Grands Prix wins, also in a Red Bull.
Some say Max Verstappen has now assumed the mantle of "Best Active F1 Driver" from Lewis Hamilton. Although Verstappen is on top of the world in the sport at present, it is difficult to argue. Hamilton, though, is still competing and won't be happy to make up the numbers.
Will Verstappen eclipse Hamilton as the most successful Formula One driver of all time? Let's examine the statistics of these two phenomenal F1 drivers in an attempt to find out. We'll also look at their odds for the Driver's Championship and relay guidance on what are the best sites to use to back your favorite F1 drivers this season.
What the Stats Tell Us
Lewis Hamilton has had a far longer Formula One career at this point. Let's compare his win, pole, and retirement percentages to Max Verstappen's. The results may be revealing.
Will they reveal whether Verstappen will become a more successful driver than Hamilton? No, but we'll be able to see how the Dutchman compares in his growing career to-date.
Win Rates
Hamilton has, so far, started 322 grand prix, while winning 103. This means that he has won 31.99% of races he's started. Verstappen has started 147 fewer races than Hamilton. Of these 175 races, the current Championship leader has won 45 thus far. In other words, Verstappen has triumphed in 25.71%.
Of course, Verstappen's win percentages are still on the rise while Hamilton's are now waning. If the speed and consistency of Verstappen's Red Bull continues, it won't likely be too long before the pair's win rates begin to balance out.
Pole Positions
With one more pole position than race wins, Lewis Hamilton has spent slightly lower than 32% of his races starting from the front of the grid. We know Max Verstappen is fast and has always been fast, but his poles presently pale in comparison to Hamilton's. Verstappen has only held 27 pole positions in his career so far, a percentage of 15.43%.
This means that, while active in F1, Verstappen has had to do more "driving" to reach the checkered flag first. Verstappen has started 84.57% of his races behind at least one other car. Hamilton, in comparison, has started only around two thirds of his races from that far back.
For most of his F1 career, Lewis has also had the fastest car, completing almost 60% of his race wins from pole position. Max has had it tougher when not on pole, with over 80% of his wins coming when he's qualified first. With most of these wins more recent due to the Red Bull's performance, this trend will likely continue.
Retirements
The retirement statistical comparison is quite telling. In his F1 career so far, Hamilton has retired only 29 times. He retires, statistically, only once every nine races, or less than twice a season.
Conversely, Verstappen has already retired 31 times in his 175 grand prix starts.
Does this mean he is more reckless than Hamilton? The car's reliability earlier in his career was also not on par with Hamilton's Mercedes. When you consider that Max is a very young man, over five years younger Lewis on his debut, it could also explain much about his retirement figures.
In Formula One there are many other statistics we could consider – like Hamilton's seven titles compared to Verstappen's two. The above do provide some signs of both driver ability and car performance, though.
As long as Verstappen remains in the faster and more reliable car, he will likely get closer to the bar Hamilton has set, and not further away from it.
Driver Comments
Without a doubt, the further the rivalry between the two drivers progressed, the more respect each has found for the other. This is borne out by the following comments each had to say about the other:
Lewis Hamilton on Max Verstappen after a question asking whether the latter can beat his records:
"Max has been doing an amazing job … He's got a very long career ahead of him so absolutely. Ultimately, records are there to be broken. And he's got an amazing team."
Max Verstappen on Lewis Hamilton about the latter's chances before the 2023 season:
"He has been one of the greatest drivers ever in the sport, so for sure if he has the car to do it, he can fight for the title again… But it's also about when you have the car, the pressure comes. You cannot afford mistakes or at least you cannot afford big mistakes, but that's the level of the different pressure you have."
What Are the Odds?
Max Verstappen is so far ahead in the 2023 F1 Driver's Championship. For this reason, certain online sportsbooks have removed odds on the current world champion. Those featuring Verstappen are offering odds of -5000, meaning backing the champion is difficult.
Bookmakers favor Red Bull's second driver, Sergio Perez among the other drivers with +5000. Lewis Hamilton is finding some good numbers at +6000, along with Fernando Alonso in the Aston Martin. Longer odds of +25000 are on offer for the Ferraris of Carlos Sainz and Charles Leclerc, and Mercedes' George Russell.
It may help to look around a little before placing your bets. As Max Verstappen is such a strong favorite, chances are you might find some odds on other drivers worth considering further, or look into betting without Verstappen.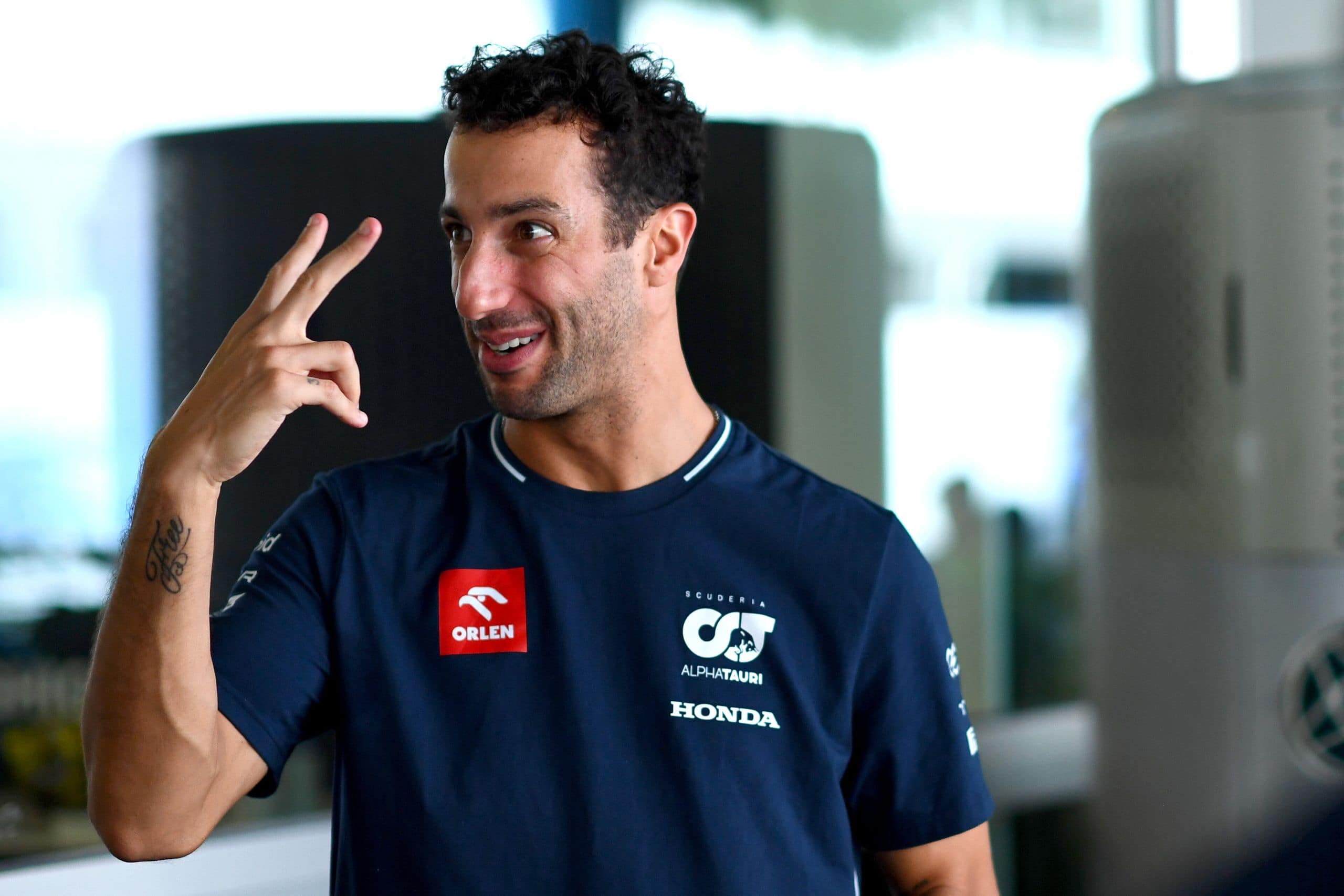 Daniel Ricciardo could miss up to two more grands prix, ...