He came to Barcelona with four wins at the track under his belt, well aware of the fact that his ace team Mercedes have just not allowed anyone to dominate at a venue where they've taken every single victory starting 2017 onward.
He leaves Barcelona where he captured an epic 100th career pole with five wins, drawing level with his racing idol Ayrton Senna, who set the record for capturing most wins at a certain venue- Monaco.
And in doing so, Lewis Hamilton has further tightened his grip on the 2021 F1 standings, having gained yet more points over his closest adversary Max Verstappen, whom he defeated in a race that Mercedes got bang on in the strategy department.
But how did the race unfold and what were the big talking points from the 2021 Spanish GP?
Absolute master-class from Lewis Hamilton
It's said what separates good drivers from the great ones is that the latter never give up and persist until the end. Perhaps there's a great deal of sense why Lewis Hamilton sports the most memorable line on his helmet: "Still I Rise!"
There was early heartbreak for the 2020 World Champion as Verstappen, who got off to a flier having inarguably executed, the better race start, wasted no time whatsoever in capturing the race lead.
But that did little to dissuade Lewis Hamilton to keep up the charge on the race-leader as the proceedings changed on Lap 25 with Verstappen pitting only to hand Lewis, the original pole-sitter the lead.
A second stop for Lewis, quite like Hungary 2019, which came around with around 20 laps to go would put that extra added pressure on Max- the then race leader- who had been contending, albeit in the lead with the one key task: to do tire preservation.
The decisive moment of the race came out with Lewis exiting the pits, then in third but no fewer than 22 seconds behind race-leader Verstappen.
But this would be a gap-closing effort that Hamilton would ace akin to the mastery of a muscleman who pulls down an iron-made shutter with visible ease as if it's a task one can do with a single hand.
Eventually, Hammertime would strike on Lap 60 with Verstappen finding himself nearly in an indefensible situation struggling with grip, his tires worn out.
And with it, it didn't take a lot of effort to figure out which way the 2021 Spanish GP was going- toward the man who never gives up.
Dial 6-4-6-4 for Charles Leclerc
If you are to make a sense of Charles Leclerc's 2021 effort, then it would seem something like dialling a toll-free number that reads – 6 4 6 4.
Having taken a P6 at Bahrain, followed by a P4 at Imola, which was then followed by another P6 at Portimao, at Spain Leclerc took a brave P4, having also begun the Barcelona speed fest from the same grid slot.
In doing so, he secured 12 strong points for the Maranello stable, and yet again, emerged ahead of his teammate Carlos Sainz, who even though managed a seventh in the end, struggled throughout the race to break into the top five, which knowing Ferrari's straight line speed shouldn't have been a challenge.
Moreover, Leclerc's battles with Perez and Bottas, overtaking the latter in a brilliant early move on the straights was clearly his moment of the race.
A fine 50th career podium for Bottas
He didn't seem too interested or elated whatsoever in clearing up the part of his race track to make way for race-winner Lewis Hamilton, who was aiming to get the better of Max Verstpapen towards the end, but Valtteri Bottas did well enough to execute a race that was more about damage control than about sneaking out a possible win.
When he found Ferrari's Leclerc blast past his defences early on in the race, it seemed a position among the top three (Ham-Ver-Bot), which has been such a trend, perhaps to some even yawn-inducing, was practically out of sight.
But Bottas in his flashing Mercedes isn't your average joe who'd go out of sight and hence, out of mind.
In the latter half of the race, from the onset of lap 33, he became the fastest man on the grid and did well enough toward the closing stages to hold onto a fighting third, his fiftieth career podium, achieving which he got the better of the likes of Leclerc and Riccardo.
Heartbreak for Alonso
There was much cheer and a sense of excitement in the air as the Spanish Samurai returned to his home battle ground after three long years and took a valiant tenth during qualifying. Throughout the race, he battled hard with the likes of Gasly, Giovinazzi and Vettel to keep the nose of his Alpine machine ahead, focused on a tenth-place finish- a job he seemed to be doing without much ado.
Not exactly on a mega stint, Alonso would pit on Lap 22 and emerged 16th, immediately after which he would pass Gasly as he found Vettel, then in his rears, struggling behind.
Later on in the race, he would find himself caught up in a hotly-contested quartet featuring the Aston Martins of Lance Stroll and Sebastian Vettel, Pierre Gasly as well as Kimi Raikkonen.
But by that time, he'd begun to experience waning problems with the grip of his machine and was found wanting.
Though the faster machines of Ocon, Gasly and even Russell would edge Fernando Alonso out of the tenth place as El Nino didn't exactly create a storm that was expected of him.
An off day for Alpha Tauri
Who would've thought that such a bright driver like Pierre Gasly, 10th eventually for the Italian stable, would overshoot his starting position, lining up his AT02 a few inches ahead of his grid slot.
This would mean that the Rouen-born Frenchman would be dealt with a five-second penalty in the pits, which ruined his race.
Though, throughout the entirety of the contest, Gasly was quick and showed sharp corner and straight line speed during which he managed to get the better of the likes of Alonso's Alpine and eventually, Kimi Raikkonen's Alfa Romeo.
While a solitary point did mean his team earned something in return from Spain, it was too less for a driver so talented and versatile as Pierre Gasly.
On the other hand, as Yuki Tsunoda, driving in just his fourth-ever Grand Prix suffered a problem with the engine of his Alpha Tauri, there was early trouble for the Italian outfit as the young Japanese driver race-retired very early on.
Complaining over the team radio that, "the engine stopped on its own," Yuki, on the outside of Turn 10 parked his car toward the gravel only to suffer heartbreak.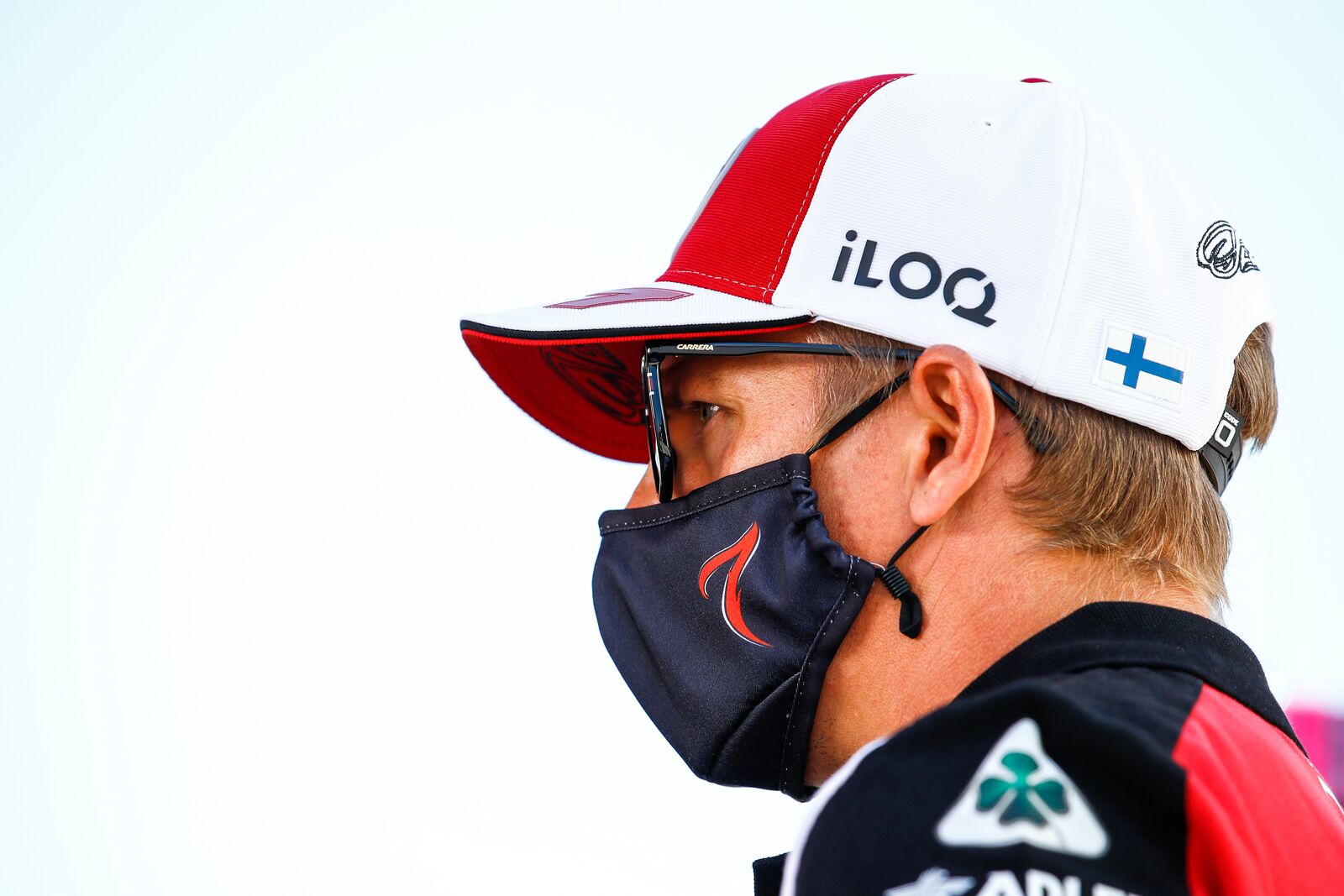 "Kimi, why do you think the move to Sauber would ...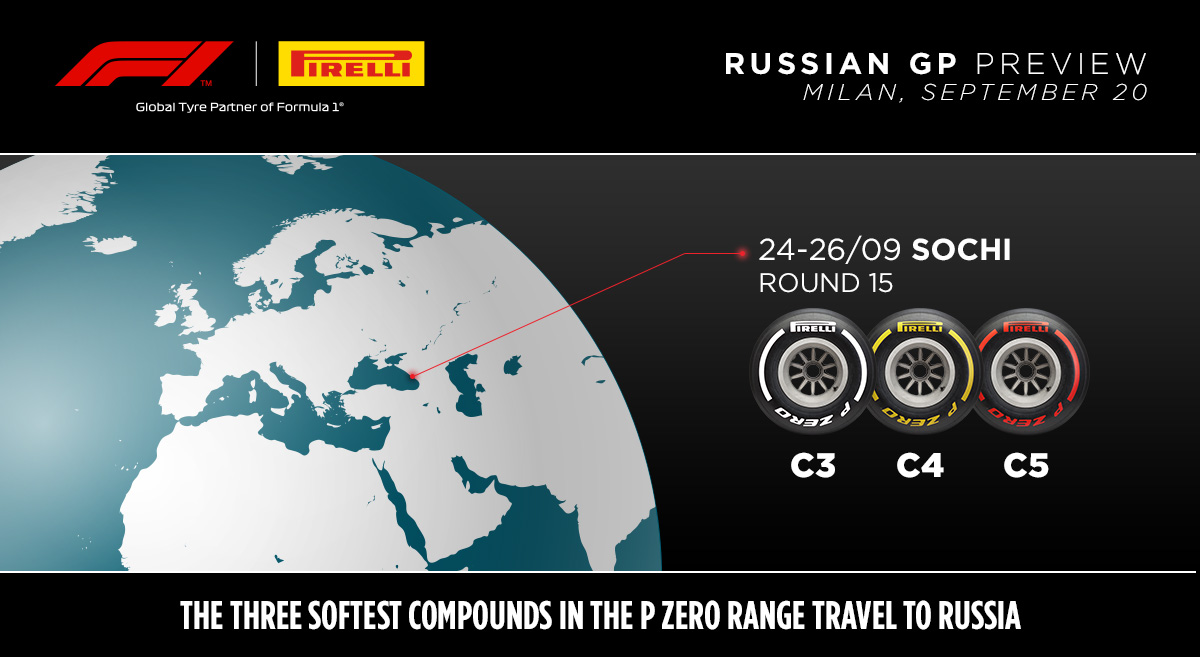 2021 Russian Grand Prix Tyre Compounds: For the first time ...