Lewis Hamilton The Glorious!
There are races that are about pure speed. Then there are those that are about a mountain of statistical achievements. But where it comes to the great seven-time world champion Lewis Hamilton, then it can be said, that a Grand Prix comprises of both- incredible race pace and captivating numbers.
In setting a belter of a fast lap at 1:16:741, beating Max Verstappen by three one thousandths of a second, Lewis Hamilton took his tally of Formula 1 poles to 100 here at the 2021 Spanish GP qualifying.
Come race day and it'll be about whether the famous Hammertime can strike a deathly blow over his opponents at a track where Mercedes have simply not allowed anyone to dominate in the last half a decade?
Incredibly so, Lewis now has six pole positions here at Spain, another win tomorrow would mean he equals the legendary Michael Schumacher for six race wins at the 66-lap speed fest.
Behind Verstappen, Lewis Hamilton's arch-rival for the 2021 world title was the other Mercedes of Valtteri Bottas, which meant that the two Mercedes' sandwiched the vital Red Bull machine that matters most on the grid.
Placed in a very healthy fourth was Leclerc, who's set to begin the fourth race this season from P4, not at all a poor achievement for a team that struggled so awful as of the last year.
Meanwhile, the Frenchman who perhaps hardly makes glowing headlines and gets the respectability he so deserves given the massive consistency he's shown this season, Esteban Ocon took his Alpine to a very handy fifth, an effort that kept the marauding Ferrari of Sainz behind in sixth.
McLaren's Daniel Riccardo beat his teammate for the third time in a qualifying by taking seventh, with Norris down in ninth, having at the start of Q2 set the fastest time on the charts. Will the race unfold the true McLaren fighter who battles for every inch of the track- one can't seem to disagree, ha Lando?
Perez, in the the other Red Bull scored a disappointing eighth, having found a way to greet the unfriendly gravel in Q3 at one stage. Not the performance you'd want to have when you're driving a car that's clearly challenging the race pace of a Mercedes.
In tenth was local hero Fernando Alonso, who seemed quick all evening and ensured that both Alpine drivers made it to Q3, a luxury too big to achieve for the likes of the Aston Martins and the Alpha Tauris, prominent midfielders in a packed grid.
While it was glory for Lewis Hamilton, it wasn't the case for the midfielders
In Q2, it was Max Verstappen, running on softs set early pace, getting into the one minute sixteens, challenging Lewis Hamilton to up his game.
Meanwhile, Lance Stroll of Aston Martin who seemed to have lacked the grip and the pace eventually found himself pushed off from making into Q2, slipping into the elimination zone, after having improved vastly from P17 to P11 to make it as far as the second qualifying run.
He begins his 2021 Spanish GP from eleventh on the grid.
That said, there was huge disappointment for Alpha Tauri's Pierre Gasly, tenth last year during quali, who could go no better than P12 this time around.
He would be followed by Sebastian Vettel down in thirteenth, who during 2020, the year of Ferrari's rancid struggle picked up an eleventh here.
The Alfa Romeo of Antonio Giovinazzi could only do as much P14, beating the other car belonging to the most experienced driver in the history of the sport- Kimi Raikkonen.
George Russell aka "Mr. Saturday," meanwhile made it fifteenth on the grid and in the process, beating his Williams teammate yet again.
Coming to the not-so-pleasant back of the grid
The other Alpha Tauri of rookie driver Yuki Tsunoda found himself on a disappointing sixteenth, but doing enough to out pace Kimi Raikkonen, the Finn surprisingly oversteering in the final sector of the track after showing indictions of quick pace having set P9 during P3.
Another difficult qualifying for a driver who can do so much better!
Finally, Mick Schumacher took P18, ahead of Nicholas Latifi in down in nineteenth as Nikita Mazepin who had spiralled out of control yet again on Friday's free-practice took the rear-end of the field.
Can Lewis Hamilton keep Max at bay in the race?
Not just a headline but a very cogent question that shall top the minds of millions of Mercedes' globetrotting fans on Sunday.
The idea for the force from Stevenage will be to first get off to a clear start and then open a lead over the man labeled as his greatest rival for this year's championship.
But it'll all boil down to how 66 exciting and hopefully nerve-wracking laps pan out.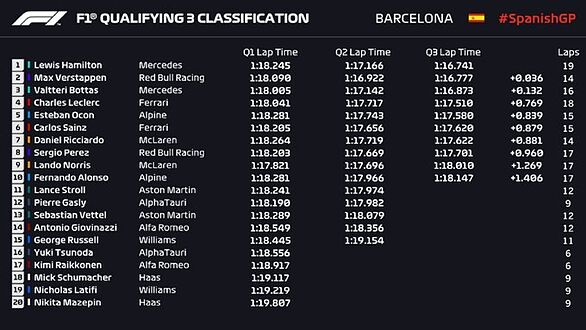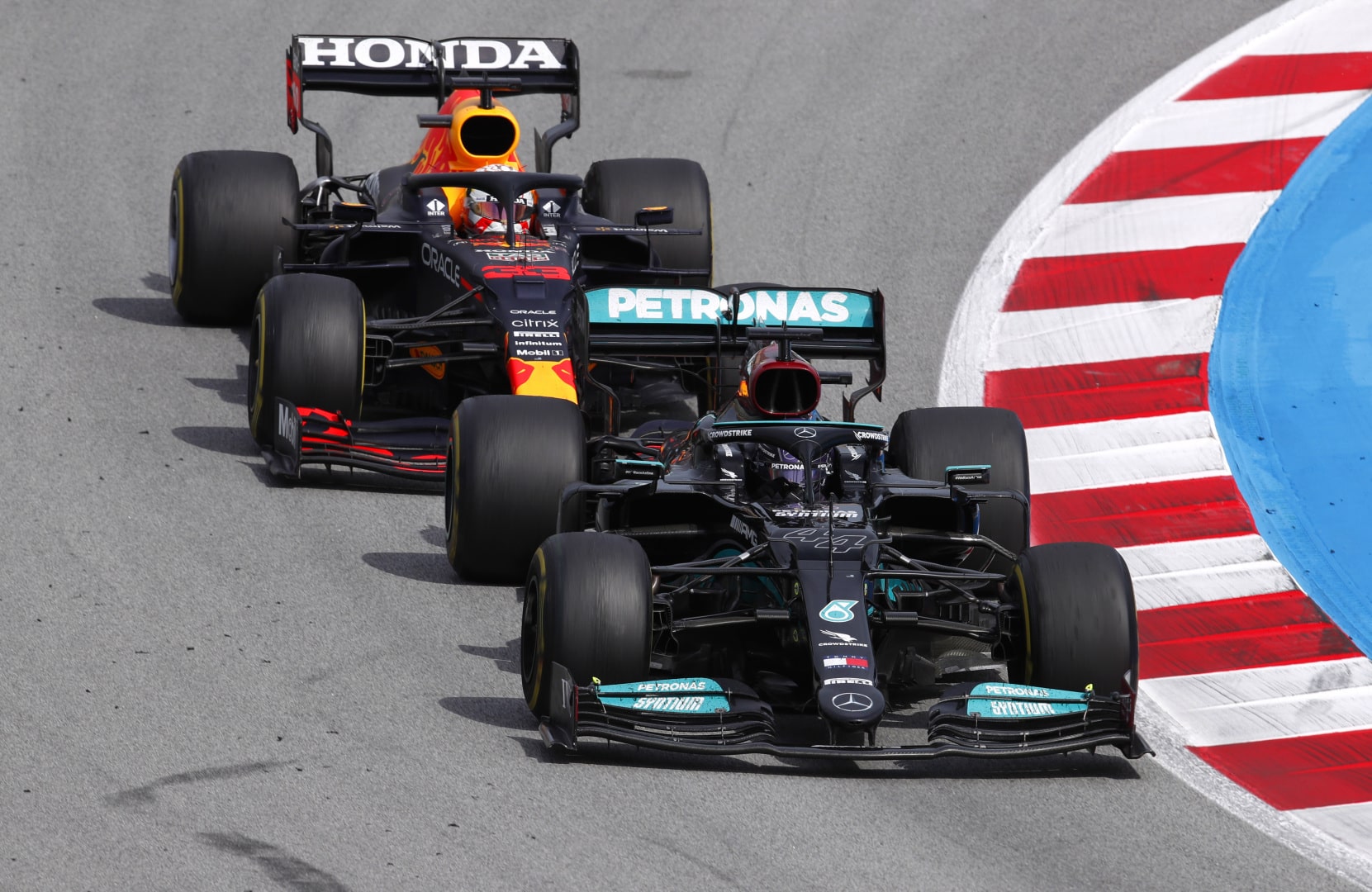 It was an incredible race weekend for Lewis Hamilton, who ...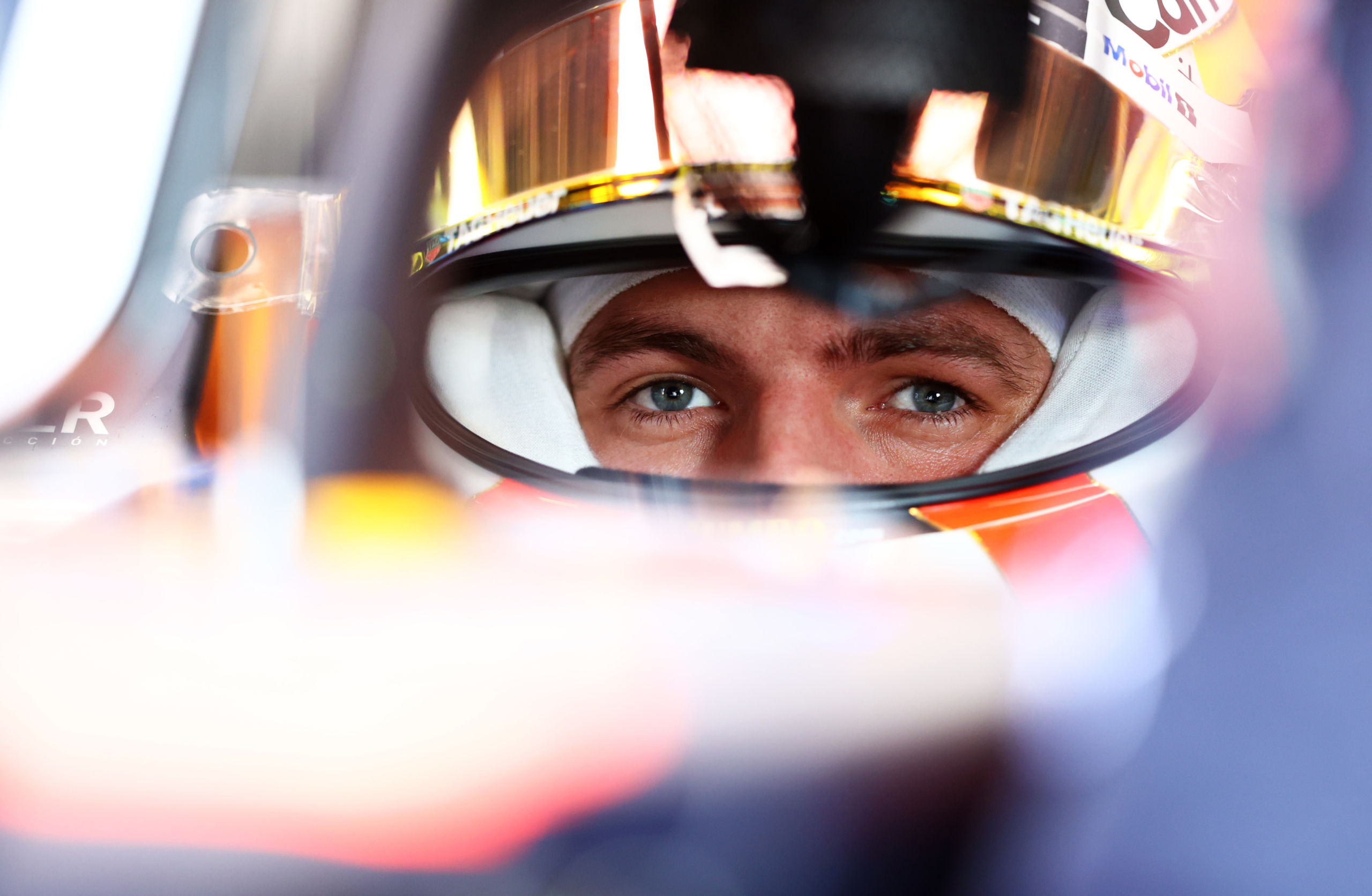 With two weeks between Monza and Russia, the collision between ...