"Kimi, why do you think the move to Sauber would click," asked a journalist in the aftermath of a cracking Monza contest, 2018 to a man too often bored by pressers anyway.
The reply came in a split second, "Why not?"
Kimi Raikkonen made his presence felt without making any bones about the fact that all in his world was fine about the move one reckoned was dubious.
Two and a half seasons later, with Raikkonen having not claimed a single podium with Alfa Romeo (previously Sauber), since a race-win was always a far-fetched idea, you might say that the journalists and Kimi-bashers were right.
But honestly, look what Kimi achieved in a car that's a damp squib, something his teammate, also a man who idolises the Finn couldn't do.
To those who dwell in sarcasm and trolling, it's not his P10 at Hungary that was a luck-assisted result. Remember the 2019 Brazilian Grand Prix, where despite not driving a car that was anywhere close to a McLaren, let alone Ferrari, Kimi Raikkonen captured a fighting fourth and showed no interest whatsoever since a P4 in his world is a loss anyway.
Even though that magnificent- albeit hugely underrated performance- would for Kimi fans, might have been his greatest drive in the last three years, more so for fans who have perhaps given up hope by now of seeing the C 41 produce some magic.
There are things that drivers do. There are things that great drivers do. Then, there are magnanimous feats that only some achieve albeit eschewing any desire whatsoever of making a big deal about their efforts when they are fully entitled to do so.
Perhaps in 19 years of seeing Kimi Raikkonen race with as much steely resolve as zero tolerance to bullshit, not to forget after seeing 103 podiums and 46 fastest-laps, third highest as on date, you'd have come to realize that Kimi is not interested in shenanigans.
Staidly elegant but the master of the unemotional
The man who actually, upon bringing up his 100th Formula 1 podium in Monza said, "There's not a big difference between ninety nine and hundred for me," one who cancelled his 300th GP celebrations at Monza can be expected to be, at the most, polite about cutting a cake and having it too in the wake of his final race.
For rare are moments anyways in the life of a man where he's had the cake and ate it too- no?
It's absurd and inexplicable to find a driver having suffered so poorly at the hands of the very team to which he brought its greatest joy, now dating to a period almost a decade and a half back in time.
At Monaco 2017, when Kimi was boxed in the wake of giving the lead to Vettel, having clinched a brilliant pole, it wasn't merely a position swap from Ferrari, it was Kimi being backstabbed and denied the chance of a win.
The very driver Ferrari aimed to 'assist' lost out to Hamilton by 46 points, that's nearly a margin of 2 Grands Prix.
A year before and may not be condescending to suggest that most would've forgotten already, Kimi was given the raw deal by Ferrari at the US GP.
On Lap 5, when Raikkonen was holding onto his P5 well, he was called for an early pit and due to a loose wheel- how can you as Ferrari do such a shoddy job- had to race retire.
Did Ferrari expect fans to believe that their crew couldn't fit a damn wheel on to car #7?
But the long list of woeful undoings extended to Raikkonen didn't end there.
Too often did the team take its own sweet time to replace his rubber though Raikkonen continued to excel and fight diligently with the cool vibe of an unperturbed adventurist of Formula 1.
The late Sergio Marchionne- and this is with all due regard and respect to Vettel- instead of pulling over the German who spun out on more occasions than he won for the Scarlett red team decided to direct his ire on Raikkonen instead, deciding to call him 'laggard.'
That very year, Kimi, when he could so easily have protested about being treated as a second-fiddle, besides having been given an unpredictable car as seen at Malaysia, where a last minute power unit issue compromised his Grand Prix, maintained silence.
This is when he'd already suffered a suspension failure at Spain for no apparent fault of his own but to an accident that saw Bottas and Max at fault. With no single word of consolation, not that the man renowned for fighting abilities desired any, Kimi continued and promised improvement in the 2018 season.
Next year, minus any song or drama with much of the hype still resting with Vettel, who spun at USA and Monza, both tracks being significant blunders in the course of the championship, Raikkonen emerged 3rd on the Driver Standings. This was despite enduring 4 race retirements in a year Vettel had one.
The very year where Ferrari last seemed a threatening force to tackle Lewis and Mercedes' dauntless charge provided as much agony as ecstasy for Kimi Raikkonen.
Now, how was that?
There are teams that do sloppy work in the pits, not Red Bull though! Teams that take longer than usual to change tyres when that should be done at blitz pace out of years and years of practice. Except Ferrari, who've gotten away despite doing shoddier jobs.
In the 2018 Bahrain GP, Kimi Raikkonen was a casualty of a scramble emerging from a loose-wheel fitted to his car that eventually went on to destroy his race. He ended up running over a mechanic's leg for little fault of his own since he'd already, by then, been released albeit unsafely.
One man got admitted to a hospital whilst the other, an Iceman, left the scene clueless.
Yet, that Kimi Raikkonen didn't shout or make a massive scene when he had every right to be dejected pays testimony to his inner peace and equanimity, virtues hard to exercise especially when faced with durress.
Much like Test cricket that requires one to be patient, Kimi continued, unflustered, making a merry night at the St. Petersburg-bound FIA gala at the season's end, but not before setting the record straight on who the fastest driver in the sport was (back then)!
Not Vettel, his great friend and often favoured opponent. Not Hamilton, the world champion in the fastest car on the grid either; it was a 38-year-old man described "laggard" by his own team's supremo a few months earlier.
At Monza, almost a quarter of a year before Raikkonen's drunk antics inspired some memes, he did something that would've inspired a younger generation of drivers out there all wanting to break into Formula 1.
With much of the onus and hype sitting on the battling duo- Hamilton and Vettel- Kimi danced to his own beat at the venue called the 'Temple of Speed,' setting the fastest-ever lap in the seven decade history of F1, blitzing Ferrari's home venue at 1:19:119, and spoiling Mercedes' party.
Typical Finnish unflappability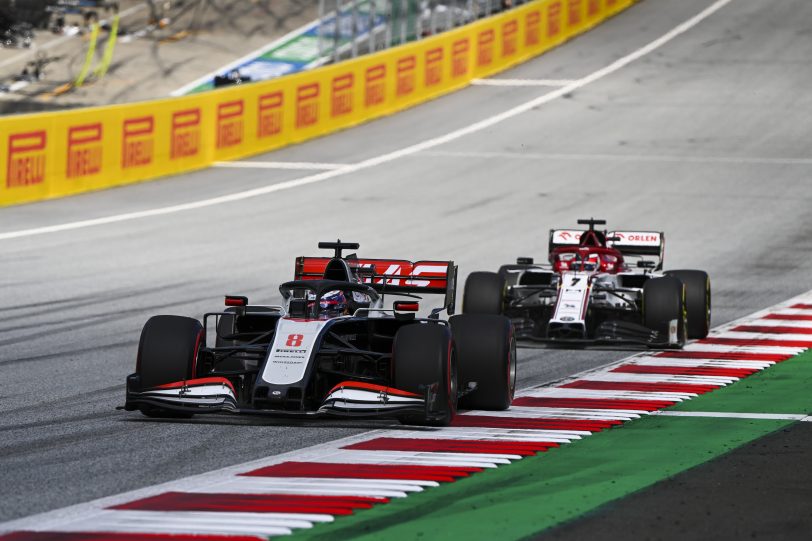 As the commentators became wild and the Tifosi rioted in uncontrollable excitement, there emerged Kimi Raikkonen from his SF 71H absolutely sane and unflustered by all the fireworks he'd sparked with quintessential finesse and typical Finnish unflappability.
The race was wilder, massive in fun and entertainment and truly proved Kimi still had it.
His 100th podium back then would come not before a titanic tussle with Hamilton's Mercedes, the Briton excelling on fresher tyres and great fighting abilities.
But the move to Sauber for 2019, which was always in the offing, didn't arrive before Raikkonen's most memorable F1 moment did, one that was also his latest achievement: the US GP victory of 2018.
Despite not having pole, Kimi pounced onto the lead, snatching it from none other than Hamilton as he'd dive down into turn 1 at the Circuit of the Americas just ahead of the daunting Mercedes.
From thereon and fortunately so, assisted by his team's brilliant strategy, Raikkonen controlled the race with clinical precision to take home his 21st victory proving he was still capable of tussling with the best and drivers a few years younger than him.
The 2020 and 2021 pairing with Alfa Romeo didn't yield much success but events like Portimao proved that what a 40-year-old man could do using pure focus and unfailing reflexes.
From sixteenth on the grid, last year, Kimi waltzed to 6th, and that too inside the opening lap.
When much of the focus was on the likes of Max, Perez, Stroll and Daniel, Kimi got adjudged as the "Driver of the day," that old man of the grid who most felt should be eating pizza and gulping beers off the grid.
That, in essence, is the man from Espoo, Finland's great export to Formula 1, without whose skill and daring our world would've been bereft of much excitement none of which was ever 'manufactured' to hit headlines, but came our way, on occasions in response to stupid rhetorical questions.
And while it's safe to say that journalists didn't learn a great deal and kept asking Kimi baseless, often absurd questions that seemed weirder than some TikTok content, such as one journo asking, "Kimi have you tried Indian food," when there were a hundred other things to probe, it could be safely said Kimi learned a trick too early in his career.
That the key to success in F1 is by focusing on racing, and racing alone, not on any other thing. This is why, having tried his best at the back of what must seem to him nineteen arduous but adventurous years, safe to assume that Kimi failed at times, but never stopped trying.
This is why he leaves sans much sadness, but with a lot of pride.
Sir Lewis Hamilton is a rare achiever in the highest ...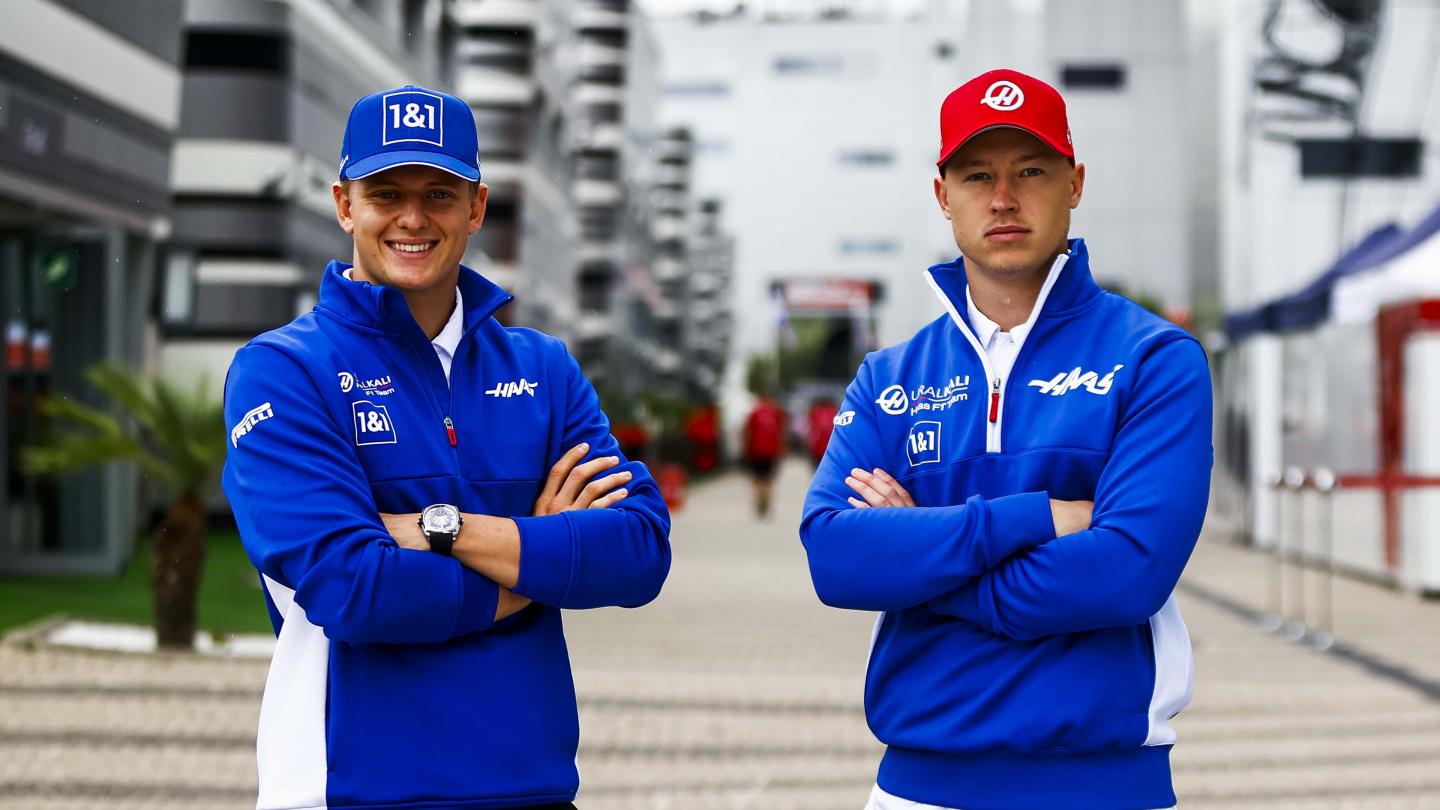 Uralkali Haas F1 Team will enter the 2022 FIA Formula ...