In the Formula 1 world, one of the hottest debates for years has been the Lewis Hamilton versus Michael Schumacher comparison. Both are F1 greats — but who is better? This question is always guaranteed to split fans right down the middle. Some are #TeamHamilton, while others like to stick with #TeamSchumacher. Whichever side of the debate you're on, now is an excellent time to compare these two drivers in order to figure out who is truly the best.
Are Lewis Hamilton and Michael Schumacher Still Racing in 2023?
Right now, Lewis Hamilton is in the prime of his career driving for Mercedes. Sadly, Michael Schumacher is retired and will never race again. He suffered life-changing injuries due to a skiing accident in 2013. Almost a decade later, Schumacher is said to be paralyzed in a wheelchair and has not been seen in public since the accident took place.
If you want to watch Lewis Hamilton race in 2023, it's easy to do. Here are a couple of the best options for streaming:
ESPN (USA)
Sky Sports (UK)
F1 TV Pro
And if you want to bet on future Lewis Hamilton matches in the 2023 F1 season, you'll need to join a reliable sportsbook so that you can place bets on the go. If you need an alternative to F1 betting, then a good option is to play casino games. Over recent years, casino games have become especially popular with F1 fans. After all, most F1 races are quite long, so the online casino games make for some nice bonus entertainment during changeovers.
Plus, this still gives you the fun of betting but without having an emotional involvement in the F1 race that you're watching (that can be a bit intense for some people, after all!). If you do choose to play casino games instead, just make sure to use a licensed site that's well-known (and one that offers lots of different games so that you can find the ones you like without having to site-hop). For example, playing Spin Casino games ticks all those boxes, as it's a well-established platform with tight security, a ton of games, and is properly licensed.
Lewis Hamilton versus Michael Schumacher — Who Is the Greatest?
There's a strong case to be made for both drivers whenever this question gets asked.
Firstly, let's take a look at Lewis Hamilton and his main career achievements:
7 World Drivers' Championships
103 wins
192 podium finishes
One of the best moments of Hamilton's career came at the 2008 British Grand Prix. Here, Lewis Hamilton truly announced himself on the world stage by putting in an amazing driving performance. To this day, critics say that Hamilton's performance was the greatest wet-weather drive of all time — and it's fair to say that not many people will disagree. During the race, Hamilton navigated tricky conditions to get his much-needed breakthrough victory by beating the likes of Nick Heidfeld, Kimi Räikkönen, and Rubens Barrichello. If you've never seen this race before, it's highly recommended that you go back and watch it, as it's Lewis Hamilton at his absolute best.
So, how about Michael Schumacher? Here's a look at his best career achievements:
7 World Driver's Championships
91 wins
155 podium finishes
As you can see, Lewis Hamilton and Michael Schumacher are tied in World Drivers' Championships, with both of them having an impressive 7 each. However, Hamilton edges Schumacher when it comes to F1 wins, with a superior 103 wins to Schumacher's 91.
For the most part of Schumacher's career, he was with Ferrari. In terms of successful circuits, he was a Magny-Cours specialist, winning there x8 times in his career.
When it comes to Schumacher's best race, most critics and fans point to the 1996 Spanish Grand Prix. Just like Hamilton's 2008 British Grand Prix performance, he gets the same plaudits for what he did at the 1996 Spanish Grand Prix, where he dominated the soaked terrain and gave a wet-weather masterclass to all of the other drivers in that race.
Interestingly, Schumacher retired in 2006, only to then return in 2010 with Mercedes. Sadly, though, Schumacher's short-lived return from retirement didn't live up to fan expectations, as he didn't register any significant wins during this period. Some fans say this tainted his legacy a little bit, but others say that it did nothing to harm his legacy.
One thing is for certain about both Lewis Hamilton and Michael Schumacher: both men were (and still are in Lewis' case) conquerors of Formula 1. Having said this, if you base the debate purely on statistics, then Hamilton is the superior driver and therefore the greatest of all time. However, you can also look at it from a different perspective and see that Schumacher was the complete package. Nobody could touch him in wet weather conditions, and he had a level of charisma and leadership that (arguably) gave him a slight edge over Hamilton.
Summary
Nobody knows when Lewis Hamilton will officially retire. When he does, it's guaranteed that the Hamilton versus Schumacher debate will continue for at least a few more decades — and it's entirely possible that the debate will never truly stop! No matter which driver gets your vote, F1 fans can all agree that these two are the greatest F1 drivers of all time, and a strong case can be made for both of them.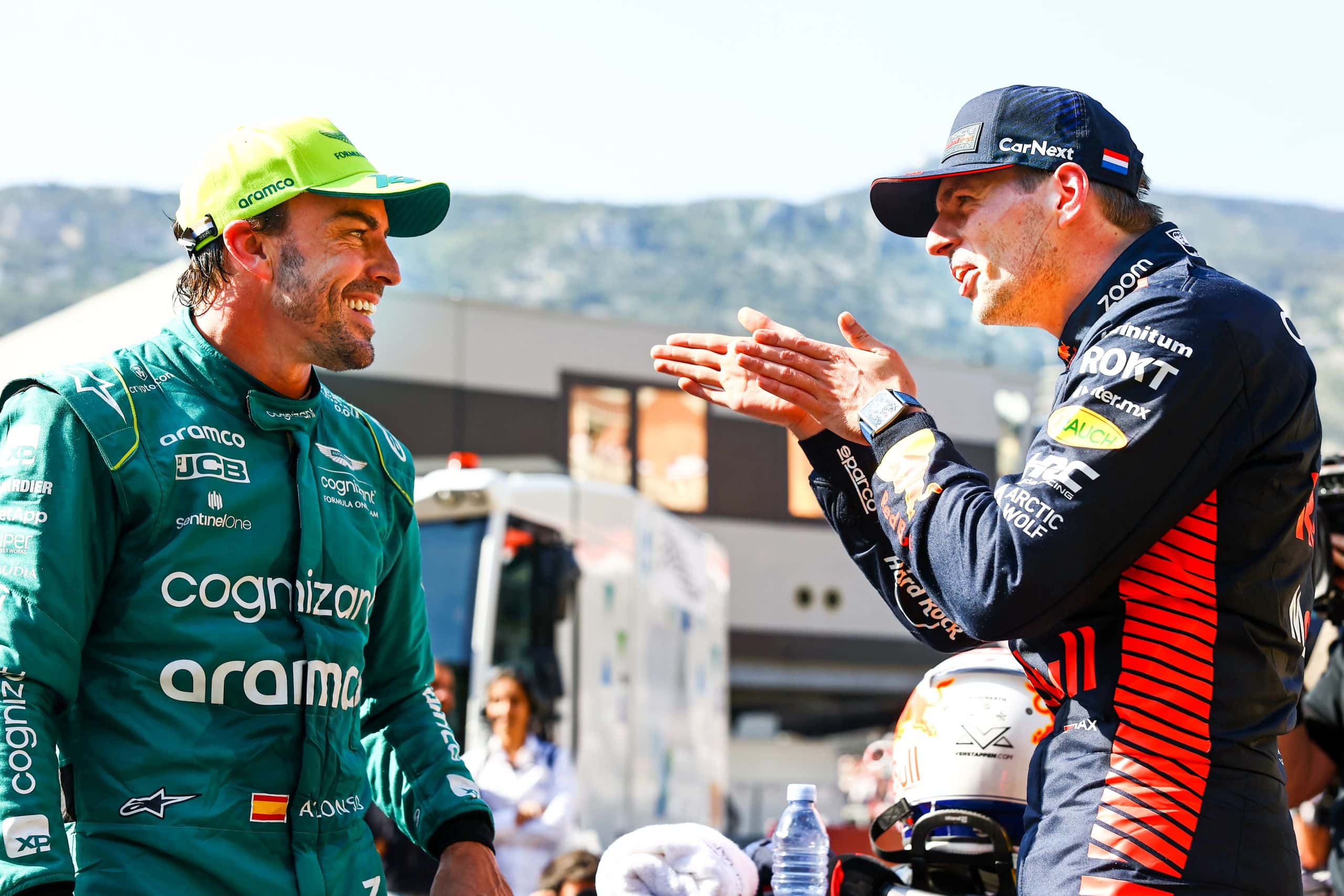 Max Verstappen has snatched a last-gasp pole position at the ...