When you pray for rains, it is said, you have to embrace the mud as well. Not that it mattered even a bit for six-time world champion Lewis Hamilton who delivered what can only be called a masterful drive under treacherous rains here at the Styrian hills to take pole position for the second round of 2020.
In so doing, Lewis Hamilton, who posted a belter of a lap at 1:19:273, going over a second clear of Max Verstappen (in second place), dominated the rain-hit proceedings on a very challenging Saturday.
"I'm grateful that we got to do Qualifying – I love these days. The weather was incredibly difficult and challenging out there for all of us. A lot of the time you can't see where you are going. I had a big aquaplaning moment on my penultimate lap, so I had my heart in my mouth, but I was able to improve on the final lap, nice and clean. After yesterday, the team did a great job looking into what was causing the problem and I felt confident going into today that it wouldn't be an issue even if it had been dry. Pole position is where I want to be starting the race from so I'm glad it was a trouble-free session; I didn't make any mistakes. That's always a positive and now I'm looking forward to tomorrow," said Hamilton.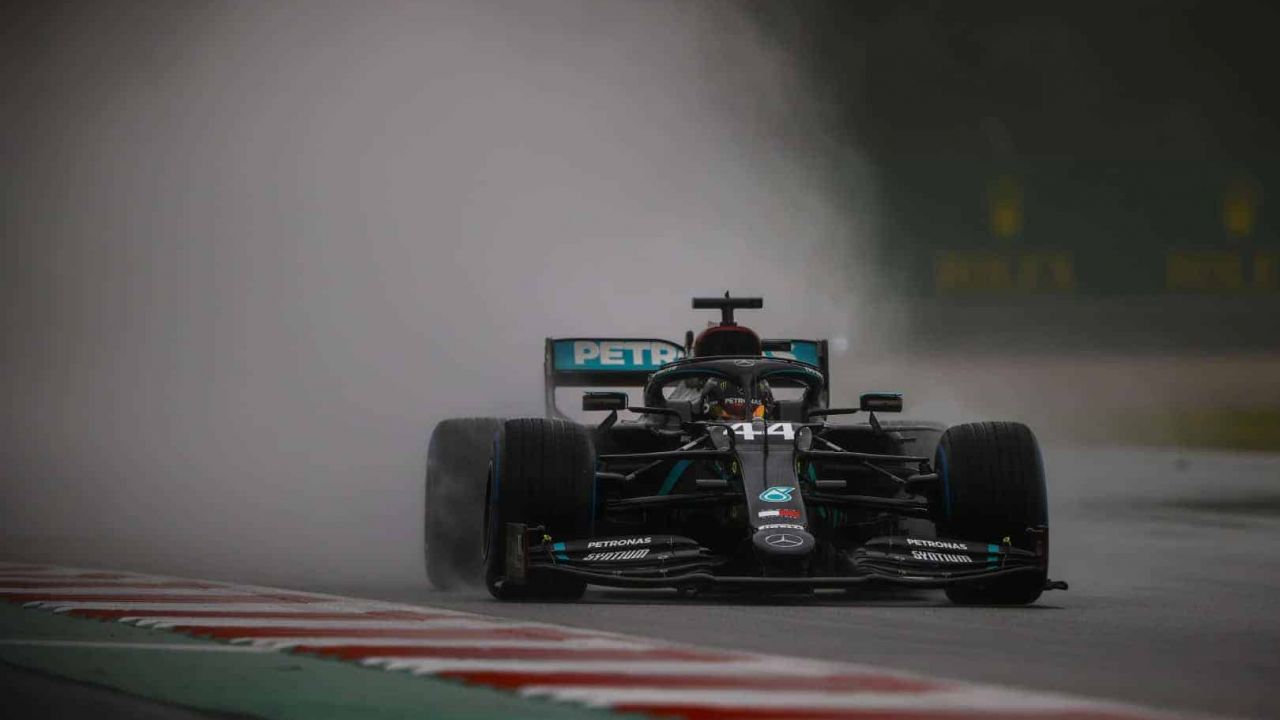 It's one thing to fight rains, but quite another to better the marauding pace of someone like Max Verstappen. So Lewis Hamilton's wet-weather masterclass served a lesson in excellence for the remainder of the grid, which was uplifted by some memorable qualifying performances by the likes of McLaren and Renault.
Putting his MCL 35 on third, Carlos Sainz reached his best-ever start at Austria and prompted bright smiles in the Zak Brown-led paddock. Meanwhile, Valtteri Bottas, race-winner last weekend, and the driver with 25 points (top of the leadership board) struggled with fourth as Esteban Ocon's RS20 delivered what can truly be called the surprise performance of the rain-marred quali run.
Throughout the three rounds of qualifying, Renault's car.no 31 in able control of the returning Frenchman never really struggled for pace or appeared sullied by what were barely drivable conditions. Ocon, who enjoyed a successful outing, was leaps and bounds clear of the likes of the Racing Points, Ferraris and the Alpha Tauris.
Albon, meanwhile, put his Red Bull for a strong P6, and was followed by Pierre Gasly, yet another midfielder who impressed with raw pace despite challenging conditions soured by a total lack of grip, the young Frenchman putting his AT01 on seventh.
That said, there was a massive relief for Australian driver Daniel Ricciardo, who had crashed out of Friday's practice run, as the honeybadger put forth a decent eighth, followed by Lando Norris on ninth, and Ferrari's Sebastian Vettel on tenth.
"I'm glad we got to qualify in the end, and we'll certainly take getting into Q3 especially after yesterday. I was a little bit off in the final session, it probably just got away from us a little bit. But, it's great for the team to have both cars inside the top ten. It looks like I'll gain a position with Lando's penalty, so it's not too bad. Again, I'd like to say thanks to my mechanics for fixing the car overnight and having it ready for qualifying. Tomorrow will be fun. The weather looks like it will be the opposite from today, so we'll see what happens," said Ricciardo.
Vettel, the faster of the two Ferraris, tried all in his might to improve his lap time during torrential rains, for barely half a minute going eight-fastest but found himself outpaced by Renault and McLaren, in the end. But further down the grid, there were disappointments for Charles Leclerc, who could only put in an eleventh, as a result of which found himself out-qualified by his experienced German teammate, ultimately failing to make it to Q3.
But spare a thought for George Russell, who though went twelfth fastest, wasn't at all disappointing, improving his qualifying game by several notches in what can be called a welcome relief especially given his struggles much of the last season.
But the rains weren't the only dramatic sights on an utterly soaked Spielberg track; it's the lack of traction it enforced and the spin of wheels one saw at the end that underlined a very challenging qualifying battle.
The biggest losers on Saturday, it could be said, were the two Alfa Romeos, with Giovinazzi, struggling for traction all throughout spinning during the closing moments of Q2 to enforce a red-flag in the final stages that affected not only Raikkonen, due to start sixteenth on the grid, but Perez, in seventeenth, and Nicolas Latifi, in eighteenth, who was looking good up to that point.
The Italian driver will begin from nineteenth, although just ahead of Romain Grosjean, twentieth, who failed to put a time.
"It's been a difficult session, even though at the beginning of the session we were really strong. We needed something special on the final lap, I tried to push as much as I could to get the position but unfortunately I went onto the kerb at the second last corner, lost the rear a little bit and that was it. It's a shame as I was improving my time by nearly a second and I think I would have made it to Q2. Tomorrow may be dry so we have completely different conditions to deal with. We start from the back, like last week, but just as we did last Sunday we will need to make the race work for us. We know we have the pace to recover so we won't give up," added a disappointed Giovinazzi.
But all said and done, Lewis Hamilton's pole position, a whopping 89th of his glorious career also marks an excellent return to form. How often does one see Hamilton, with 84 wins against his name, end fourth in a race, as seen a week ago in the season opener?
But for now, the onus is on the defending world champion to raise the game and clinch a race where he'll be wary of the Max Verstappen threat, the Dutchman beginning from a very competitive second.
"It was a tricky qualifying with the conditions but overall I'm pretty pleased with second on the grid. Q1 and Q2 were fine and I felt very comfortable but in Q3 it rained more and with the extra standing water we were struggling a bit more and I wasn't as happy with the balance with a lot of oversteer. My final lap could of course have been a little better and I had a four wheel drift over the last kerb but still it would not have been good enough to beat Lewis. Let's see tomorrow in the dry as it will be a different day and hopefully we will be quick enough to fight for the win. Starting on the front row gives us a good opportunity tomorrow to collect some good points and hopefully we can give Mercedes a hard time," said Verstappen.
Though whether the flying Dutchman can vault ahead into the lead and outpace Hamilton early, something millions around the world may expect knowing his penchant for battle (and his recent form, 2018, 2019 race winner at Austria) is something that rests in the ebb of the immediate future.
For now, it's lights out and maybe rains too, as away we go at Spielberg!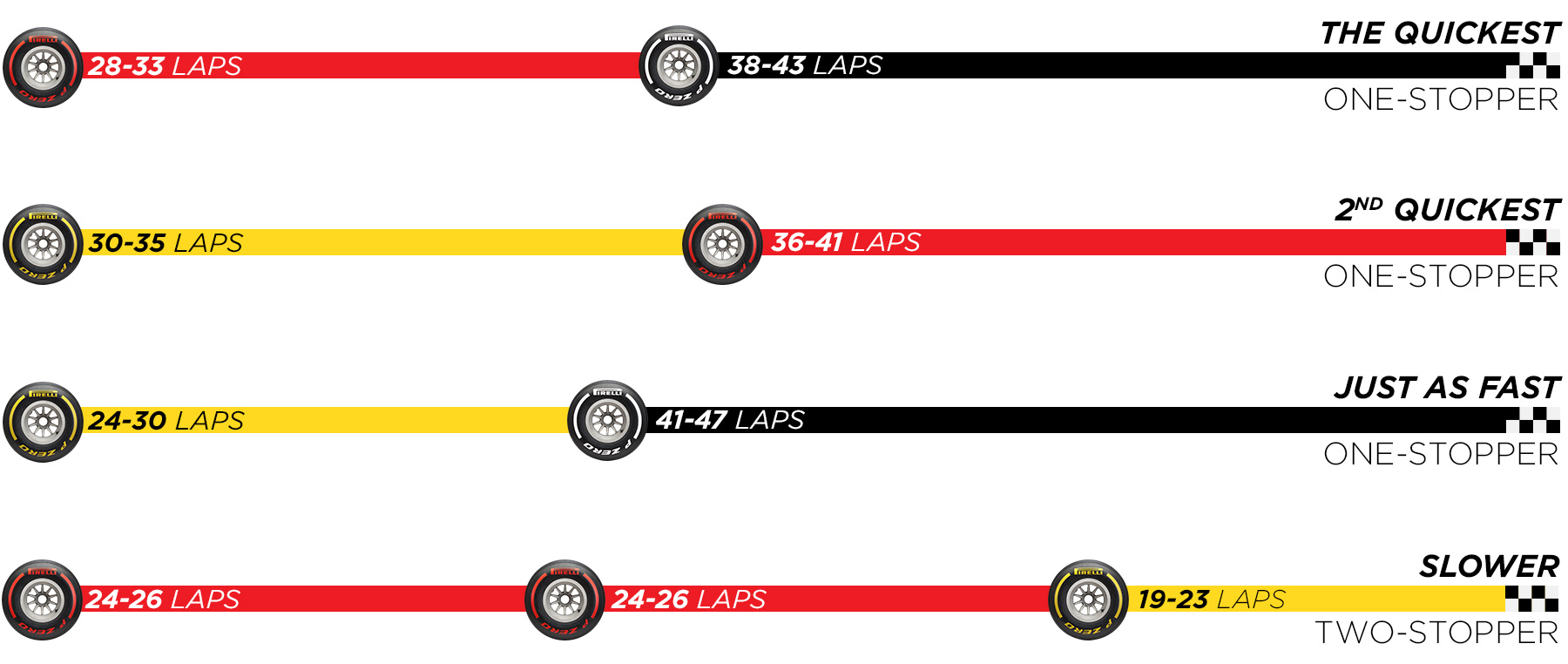 Want to save this information for later?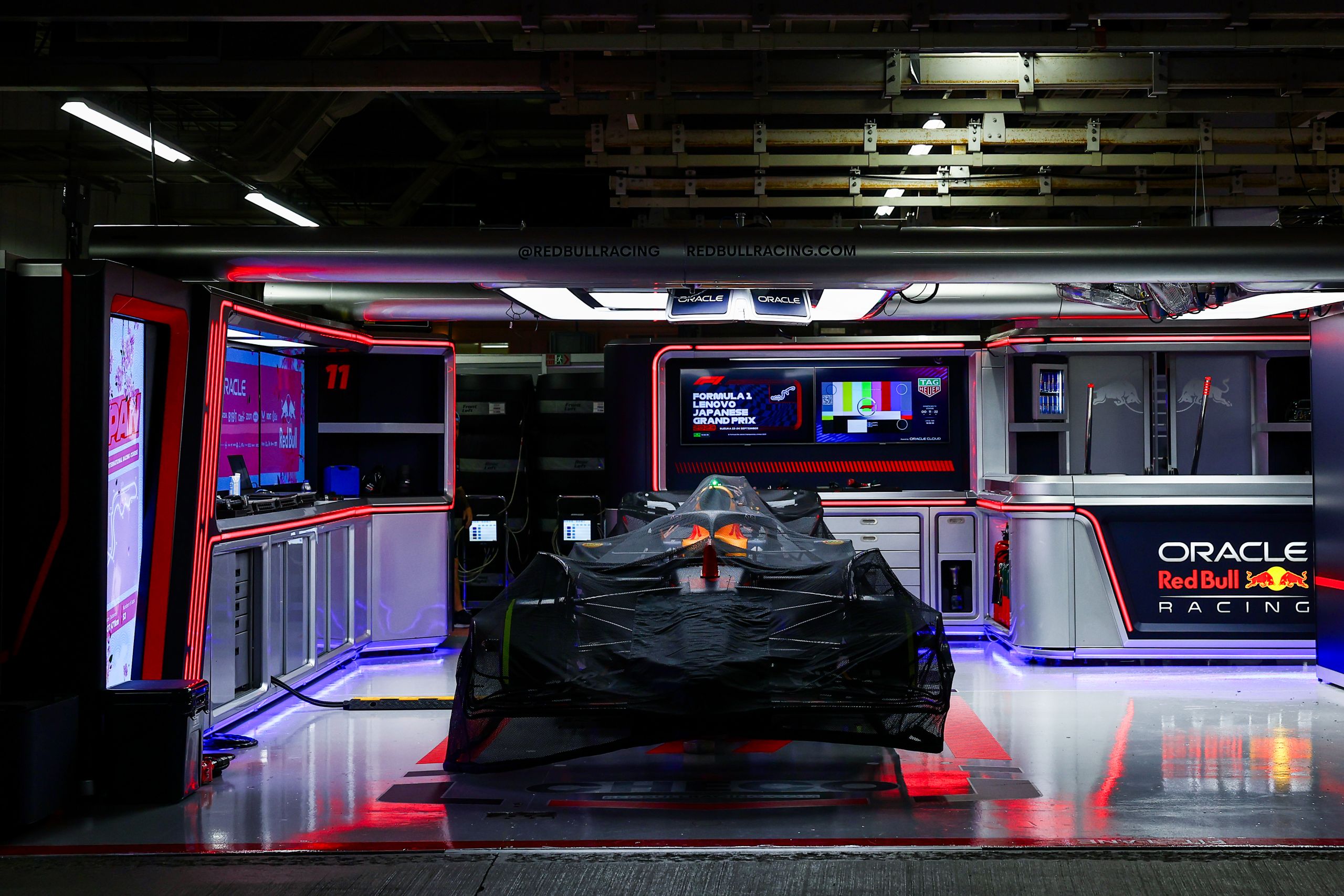 The roar of engines, the blur of speed, and the ...